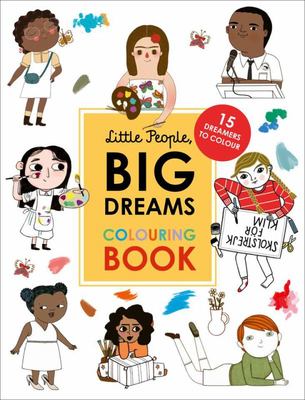 $19.99
AUD
Category: Activity
A bumper book of maths fun stuffed with things to draw, puzzle, invent, order, unscramble, code, decode for kids aged 7+ years from Australia's best known maths man. There's magic in maths - if you know where to look...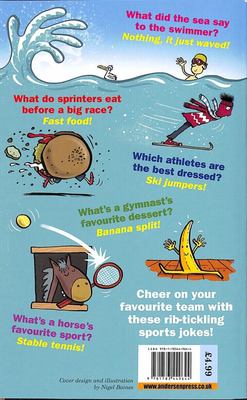 $13.00
AUD
Category: Activity
What lights up a stadium? A match! Which athletes are the warmest? Long jumpers! How do footballers stay cool? They play close to the fans!Kids will fall over laughing at these sporty jokes, perfect for celebrating the Olympics!
$65.00
AUD
Category: Activity
Celebrate the holidays at Hogwarts with this interactive pop-up book.   Harry Potter: A Hogwarts Christmas Pop-Up is a one-of-a-kind book that re-creates the iconic Great Hall as seen in the Harry Potter films, complete with a pop-up Christmas tree at the center. The book is also filled with removable and displayable keepsakes of iconic magical artifacts and other elements from the films, which can be used as ornaments to decorate the pop-up tree, creating an interactive experience that lets fans bring the holidays to life in their own magical way.   Included is a softcover booklet packed with behind-the-scenes details on the props, set designs, and special holiday moments featured throughout the films. Recapture the holiday memories from the Harry Potterseries, or create your own, as you celebrate the holidays with this must-have collectible for fans of the Wizarding World. ...Show more
$5.99
AUD
Category: Activity
Have fun with Bluey and Bingo and their friends. There are loads of games to play, stickers to place and much more! A fun-filled sticker activity book for kids of all ages. Bluey has been a phenomenal success since airing on ABC KIDS in October 2018, amassing legions of dedicated fans and hugely popular ranges of books, toys, clothes, games and more. It holds the coveted position of being the most watched program ever on ABC iView, with over 260 million plays for Series One, and is the winner of an International Emmy for Most Outstanding Children's Programme.   ...Show more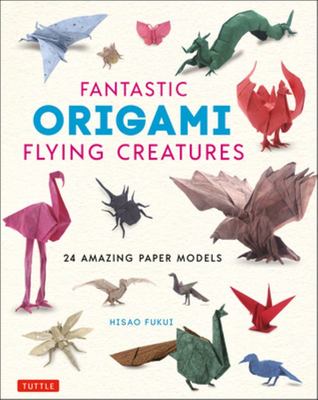 $32.99
AUD
Category: Activity
Japanese origami expert Hisao Fukui shows you how to create incredibly realistic paper birds and flying insects, a winged dinosaur and even an undulating Chinese dragon The easy-to-follow folding instructions and photos in this book present 24 challenging and amazingly lifelike models--from intermediat e to complex in terms of their level of difficulty. The 24 unique models in this book include: The Swan--The multilayered wings and body give this familiar model a major three-dimensional upgradeThe Crane--Far from traditional, this crane rests on its built-in platform, and has an optional open wing configuration that can double as a fancy boxPeacocks--One with tail feathers stowed neatly behind, and another with its tail fan proudly displayedThe Swallow--Its distinctive bifurcated tail is on display in a kinetic diving poseThe Crested Kingfisher--The artfully modeled eye of this hunter appears to be on the lookout for its next mealStink Bug--there's nothing foul about this instantly recognizable shield-shaped insect modelBeetles--A Horned Beetle with unfurled wings and a Rhinoceros Beetle with an intimidating spiky headFlying Chinese Dragon--Segmented and supple, this ancient symbol of power and good fortune is poised to pounceThe Dragonfly--This incredibly detailed form is the most challenging model here, but the spectacular results are well worth the effortAnd many more ...Show more
$16.99
AUD
Category: Activity
Perfect for Wally-Watchers on the go! This travel activity book is packed with truly terrific games, searches and activities for all Wally fans. Can you fix Wenda's broken camera? Wisecrack with Wizard Whitebeard? Help Odlaw escape in a slippery secret tunnel? All this and much more in this terrifically travel-sized book of puzzles! Includes a bonus fold-out Wally board game.Third in a series of travel-sized Wally titles look out for Where's Wally? The Totally Essential Travel Collection and Where's Wally? The Colouring Collection on your adventures! ...Show more
$16.99
AUD
Category: Activity | Series: Where's Wally?
This terrific, travel-sized Where's Wally? book is full of searches, games and creative activities. Solve perplexing puzzles, personalise your travel checklist, design your own time machine and more. Plus, keep track of your own journeys with fun prompts, facts and challenges. And don't forget to search for Wally - he's hiding in every scene! This search-and-find book also comes with a bonus sensational story card game!  ...Show more
$14.99
AUD
Category: Activity | Series: Search and Find Activity
A brand new search-and-find adventure, from the publishers of the 2017 bestselling title Where's the Unicorn? Follow the further adventures of a colourful blessing of globetrotting unicorns. This time, the unicorns are embarking on a magical tour through the wild world of Wonderland. Spot the blessing i n an enchanted forest, search for them on board a sky ship and find them in a mysterious crystal cave. There are 17 intricately illustrated fantasy scenes to search - each one filled with crowds of magical creatures, characters and animals - and seven sensational unicorns to spot in every location.   ...Show more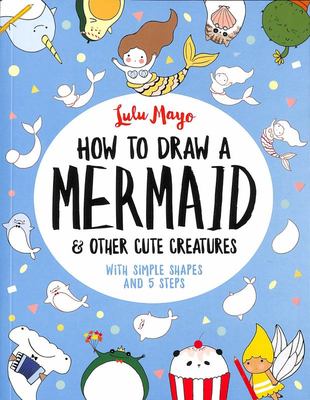 $14.99
AUD
Category: Activity
From a magical mermicorn and a friendly narwhal to a puppy cupid and a panda cupcake, these cute creations are loads of fun to draw. The book demonstrates how to create quirky kawaii-style characters in an easy, step-by-step way that will also have readers coming up with their own cute characters in no time. Using simple shapes, illustrator Lulu Mayo explains how to draw each mythical, magical or just plain marvellous creature. Her 30 imaginative creations are sure to keep budding artists entertained and inspired to dream up their very own weird and wonderful characters. ...Show more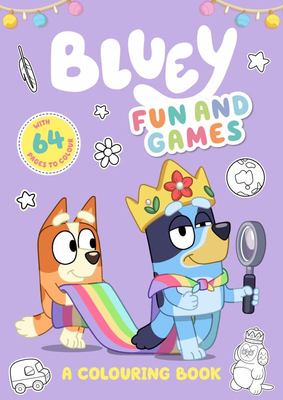 $5.99
AUD
Category: Activity
Colour in the grannies, a game of Featherwand, a trip to Rug Island and more in this fun-filled colouring book. Bluey has been a phenomenal success since airing on ABC KIDS in October 2018, amassing legions of dedicated fans and hugely popular ranges of books, toys, clothes, games and more. It holds the coveted position of being the most watched program ever on ABC iView, with over 260 million plays for Series One, and is the winner of an International Emmy for Most Outstanding Children's Programme. ...Show more