$14.99
AUD
Category: Classic Fiction | Series: Vintage Classics Ser. | Reading Level: very good
Paris in the twenties- Pernod, parties and expatriate Americans, loose-living on money from home. Jake is wildly in love with Brett Ashley, aristocratic and irresistibly beautiful, with an abandoned, sensuous nature that she cannot change. When the couple drift to Spain to the dazzle of the fiesta and t he heady atmosphere of the Bullfight, their affair is strained by new passions, new jealousies, and Jake must finally learn that he will never possess the woman that he loves. ...Show more
$14.99
AUD
Category: Classic Fiction | Series: Vintage Classics Ser. | Reading Level: Adult
'Shoot all the bluejays you want, if you can hit 'em, but remember it's a sin to kill a mockingbird.' Meet Scout, the narrator of this book. Her story is one of Deep South summers, fights at school and playing in the street. The spooky house of her mysterious neighbour, Boo Radley, sags dark and forbidd ing nearby. Her brother, Jem, and her friend, Dill, want to make Boo come outside. Her story is about justice. When Scout's father, a lawyer, agrees to defend a black man against an accusation by a white girl, he must battle the prejudice of the whole town.It's about imagination - not just the kind you need for childhood games. Because you never really know a man until you stand in his shoes and walk around in them. Vintage Children's Classics is a twenty-first century classics list aimed at 8-12 year olds and the adults in their lives. Discover timeless favourites from The Jungle Book and Alice's Adventures in Wonderland to modern classics such as The Boy in the Striped Pyjamas and The Curious Incident of the Dog in the Night-Time. ...Show more
$14.99
AUD
Category: Classic Fiction | Series: The Handmaid's Tale
Lindsey Hilsum: (author of 'In Extremis; the Life of War Correspondent Marie Colvin' &  friend of Bookoccino)   "While others watched the TV series I re-read the book. When The Handmaid's Tale was published in 1985, reviewers compared Margaret Atwood unfavourably to male writers of science fiction. Now we know how prescient the book was, in all its savage brilliance."   The Republic of Gilead offers Offred only one function- to breed . If she deviates, she will, like dissenters, be hanged at the wall or sent out to die slowly of radiation sickness. But even a repressive state cannot obliterate desire - neither Offred's nor that of the two men on which her future hangs. . . . . ...Show more
$14.99
AUD
Category: Classic Fiction | Series: Vintage Classics Ser.
The complete short stories of the 20th century's greatest visionary 'Kafka is important to us because his predicament is the predicament of modern man' W. H. Auden This volume contains all of Kafka's shorter fiction, from fragments, parables and sketches to longer tales. Together they reveal the bread th of Kafka's literary vision and the extraordinary imaginative depth of his thought. Some are well known, others are mere jottings, observations of daily life, given artistic form through Kafka's unique perception of the world. ...Show more
$14.99
AUD
Category: Classic Fiction | Series: Vintage Classics Ser.
Crime and punishment is probably Dostoevsky's most read and known novel and one of the most famous literary works of all time. Published in installments in 1866 in the journal «Russkij vestnik» («The Russian Messenger»), it is the story of Rodion Romanovich Raskolnikov, which the author describes in a l etter to the editor: "A young man, expelled from university , of a petty bourgeois family, very poor, decides to suddenly emerge from his sad situation. Raskolnikov divides men into two species: the great men, the" Napoleon ", Which is allowed to live and act above the moral law and to which, in the name of their greatness and the benefit that humanity draws from their existence," everything is allowed "; the common people, the "lice", which must instead be subject to laws and common sense, and against which the Napoleons have the right to life and death. ...Show more
The End of the Affair
by Graham Greene; Monica M. Ali (Introduction by)
$14.99
AUD
Category: Classic Fiction
WITH AN INTRODUCTION BY MONICA ALIThe love affair between Maurice Bendix and Sarah, flourishing in the turbulent times of the London Blitz, ends when she suddenly and without explanation breaks it off. After a chance meeting rekindles his love and jealousy two years later, Bendix hires a private detecti ve to follow Sarah, and slowly his love for her turns into an obsession. ...Show more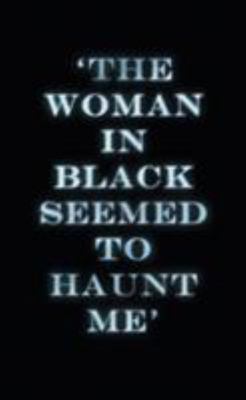 $19.99
AUD
Category: Classic Fiction | Series: Vintage Heroes and Villians Ser.
Arthur Kipps, a junior solicitor, is summoned to attend the funeral of Mrs Alice Drablow, the sole inhabitant of Eel Marsh House. The house stands at the end of a causeway, wreathed in fog and mystery, but it is not until he glimpses a wasted young woman, dressed all in black, at the funeral, that a cre eping sense of unease begins to take hold, a feeling deepened by the reluctance of the locals to talk of the woman in black - and her terrible purpose. ...Show more
$14.99
AUD
Category: Classic Fiction
Between these pages you will find things that lurk, things that scurry in the walls, things that move unseen, things that have learnt to walk that ought to crawl, unfathomable blackness, unconquerable evil, inhuman impulses, abnormal bodies, ancient rites, nameless lands best left undiscovered, thoughts best left unspoken, doors best left closed, names best forgotten. You have been warned. ...Show more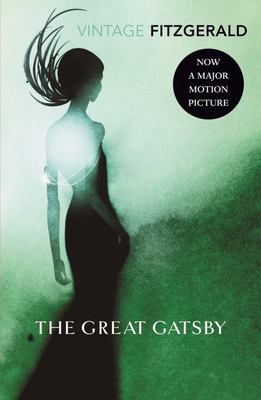 $14.99
AUD
Category: Classic Fiction
WITH A NEW INTRODUCTION BY GEOFF DYERThe world and his mistress are at Jay Gatsby?s party. But Gatsby stands apart from the crowd, isolated by a secret longing. In between sips of champagne his guests speculate about their mysterious host. Some say he?s a bootlegger. Others swear he was a German spy dur ing the war. They lean in and whisper 'he killed a man once?. Just where is Gatsby from and what is the obsession that drives him?This edition of The Great Gatsby is the result of a unique collaboration between Tiffany & Co. and Vintage Classics. It is based on designs in the Tiffany &Co. archives from the twenties when F. Scott Fitzgerald?s talent, beauty and notorious lifestyle made him one of best known writers of the Jazz Age. ...Show more
$14.99
AUD
Category: Classic Fiction | Reading Level: very good
The story of the dissolution of the once aristocratic Compson family, told through the minds of three of its members, including the imbecilci Benjy - 'the tale told by an idiot'. In very different ways they prove inadequate to their own family history, unable to deal with either the responsibility of th e past or the imperatives of the present . The structure of the book - three monologues followed by an objective account of the family history - operates in the same way as a classical symphony, as each 'movement' reacts against, enlarges and qualifies the others. The title implies a tale 'signifying nothing', but this is a ruse - Faulkner's vision is tragic in the full sense of the word. His honesty and his craft separate us from the fate of his characters - by teaching us to understand them he gives us a chance to prevail. ...Show more
$14.99
AUD
Category: Classic Fiction
WITH AN INTRODUCTION, PLUS EXTENSIVE NOTES AND REFERENCES BY HERMIONE LEE. This volume combines for the first time in paperback two books by Virginia Woolf which are among the greatest contributions to feminist literature this century. Together they form a brilliant attack on Patriarchy and sexual inequ ality. A ROOM OF ONE'S OWN, first published in 1929, is a witty, urbane and persuasive argument against the intellectual subjection of women, particularly women writers. The sequal was published in 1938 as THREE GUINEAS - a passionate and much more strongly charged polemic which draws a startling comparison between the tyrannous hypocrisy of the Victorian patriarchal system and the evils of fascism. ...Show more
$12.99
AUD
Category: Classic Fiction | Series: Popular Penguins Ser.
A hilarious and merciless parody of rural melodramas and one of the best-loved comic novels of all time, Cold Comfort Farmby Stella Gibbons is beautifully repackaged as part of the Penguin Essentials range.'We are not like other folk, maybe, but there have always been Starkadders at Cold Comfort Farm... 'Sensible, sophisticated Flora Poste has been expensively educated to do everything but earn a living. When she is orphaned at twenty, she decides her only option is to descend on relatives - the doomed Starkadders at the aptly named Cold Comfort Farm.There is Judith in a scarlet shawl, heaving with remorse for an unspoken wickedness; raving old Ada Doom, who once saw something nasty in the woodshed; lustful Seth and despairing Reuben, Judith's two sons; and there is Amos, preaching fire and damnation to one and all. As the sukebind flowers, Flora takes each of the family in hand and brings order to their chaos.Cold Comfort Farmis a sharp and clever parody of the melodramatic and rural novel.'Very probably the funniest book ever written' Sunday Times'Screamingly funny and wildly subversive' Marian Keyes, Guardian'Delicious ... Cold Comfort Farmhas the sunniness of a P. G. Wodehouse and the comic aplomb of Evelyn Waugh's Scoop' Independent'One of the finest parodies written in English...a wickedly brilliant skit' Robert Macfarlane, GuardianStella Gibbons was born in London in 1902. She went to North London Collegiate School and studied journalism at University College, London. She then worked for ten years on various papers, including the Evening Standard. Her first publication was a book of poems, The Mountain Beast (1930), and her first novel, Cold Comfort Farm (1932), won the Femina Vie Heureuse Prize. Amongst her other novels are Miss Linsey and Pa (1936), Nightingale Wood(1938), Westwood (1946), Conference at Cold Comfort Farm (1949) and Beside the Pearly Water(1954). Stella Gibbons died in 1989. ...Show more