$12.99
AUD
Category: Classic Fiction | Series: Popular Penguins Ser.
An Australian classic, this is the story of the Darcy family who live in the Depression era tenements of Surry Hills, Sydney. Hugh and Margaret Darcy are raising their family in Sydney amid the brothels, grog shops, and run-down boarding houses of Surry Hills, where money is scarce and life is not easy . Filled with beautifully drawn characters that will make you laugh as much as cry, this Australian classic will take you straight back to the colourful slums of Sydney with convincing depth, careful detail, and great heart. ...Show more
$12.99
AUD
Category: Classic Fiction | Series: Popular Penguins Ser.
A hilarious and merciless parody of rural melodramas and one of the best-loved comic novels of all time, Cold Comfort Farmby Stella Gibbons is beautifully repackaged as part of the Penguin Essentials range.'We are not like other folk, maybe, but there have always been Starkadders at Cold Comfort Farm... 'Sensible, sophisticated Flora Poste has been expensively educated to do everything but earn a living. When she is orphaned at twenty, she decides her only option is to descend on relatives - the doomed Starkadders at the aptly named Cold Comfort Farm.There is Judith in a scarlet shawl, heaving with remorse for an unspoken wickedness; raving old Ada Doom, who once saw something nasty in the woodshed; lustful Seth and despairing Reuben, Judith's two sons; and there is Amos, preaching fire and damnation to one and all. As the sukebind flowers, Flora takes each of the family in hand and brings order to their chaos.Cold Comfort Farmis a sharp and clever parody of the melodramatic and rural novel.'Very probably the funniest book ever written' Sunday Times'Screamingly funny and wildly subversive' Marian Keyes, Guardian'Delicious ... Cold Comfort Farmhas the sunniness of a P. G. Wodehouse and the comic aplomb of Evelyn Waugh's Scoop' Independent'One of the finest parodies written in English...a wickedly brilliant skit' Robert Macfarlane, GuardianStella Gibbons was born in London in 1902. She went to North London Collegiate School and studied journalism at University College, London. She then worked for ten years on various papers, including the Evening Standard. Her first publication was a book of poems, The Mountain Beast (1930), and her first novel, Cold Comfort Farm (1932), won the Femina Vie Heureuse Prize. Amongst her other novels are Miss Linsey and Pa (1936), Nightingale Wood(1938), Westwood (1946), Conference at Cold Comfort Farm (1949) and Beside the Pearly Water(1954). Stella Gibbons died in 1989. ...Show more
$14.99
AUD
Category: Classic Fiction | Series: The Handmaid's Tale
Lindsey Hilsum: (author of 'In Extremis; the Life of War Correspondent Marie Colvin' &  friend of Bookoccino)   "While others watched the TV series I re-read the book. When The Handmaid's Tale was published in 1985, reviewers compared Margaret Atwood unfavourably to male writers of science fiction. Now we know how prescient the book was, in all its savage brilliance."   The Republic of Gilead offers Offred only one function- to breed . If she deviates, she will, like dissenters, be hanged at the wall or sent out to die slowly of radiation sickness. But even a repressive state cannot obliterate desire - neither Offred's nor that of the two men on which her future hangs. . . . . ...Show more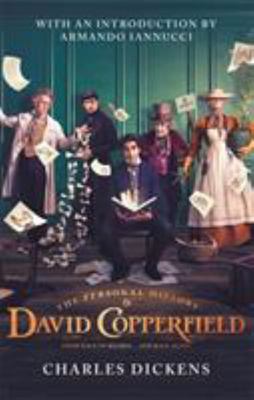 $18.17
AUD
Category: Classic Fiction | Reading Level: near fine
Of all Dickens's novels, DAVID COPPERFIELD most fervently embraces the comic delights, the tender warmth, the tragic horrors of childhood. It is our classic tale of growing up, an enchanting story of a gently orphan discovering life and love in an indifferent adult world. Persecuted by his wrathful step father, Mr. Murdstone; deceived by his boyhood idol, the callous, charming Steerforth; driven into mortal combat with the sniveling clerk Uriah Heep; and hurled, pell-mell, into a blizzard of infatuation with the adorably dim-witted Dora, he survives the worst--and the best--with inimitable style, his bafflement tuming to self-awareness and his unbridles young heart growing ever more disciplined and true. Of this richly autobiographical novel Dickens himself wrote, "like many fond parents, I have in my heart of hearts a favorite child. And his name is David Copperfield." ...Show more
$32.99
AUD
Category: Classic Fiction
A special and deluxe illustrated edition of the inspirational, million-copy bestselling classic. The perfect gift for anyone journeying and questioning on the road of life.   Few books can be described as universal. And yet, The Prophet, by Lebanese-American author Kahlil Gibran, can only be described as that. Originally published in 1923, The Prophet is considered Gibran's masterpiece and is one of the most beloved spiritual classics of all time. Further cementing its status as a worldwide classic is the fact that it has been translated into over 100 different languages, making it one of the most translated books in history. Drawn from Gibran's own experience as an immigrant, The Prophet transcends generations, languages, and borders. In this beautiful meditation on the meaning of life, Al Mustafa, the prophet, is about to board a ship back to his homeland after 12 years spent living in exile in the city of Orphalese. Before he departs, he is stopped by a group of followers who ask him to share his wisdom. In twenty-six poetic essays, Al Mustafa offers profound and timeless insights on various aspects of life and the myriad impulses of the human heart and mind. He offers lessons on love, marriage, children, pain, friendship, beauty, religion, joy, knowledge, reason and passion, time, good and evil, pleasure, and death.   A timeless spiritual touchstone, this gorgeously illustrated gift edition is perfect for graduating students, or for anyone searching for solace, peace, hope, and purpose in today's world. ...Show more
$12.95
AUD
Category: Classic Fiction | Series: Text Classics
How's your ebb tide? Do you sign on the dotted lion? Is your tea nature Orpheus Rocker? Who is Charlie Charm Puck in 'Waltzing Matilda'? There was never any book about Australian speech like Strine or about posh British speech like Fraffly Well Spoken. Here, collected in one volume, are Afferbeck Lauder 's groundbreaking studies of Australian speech, Let Stalk Strine and Nose Tone Unturned. Also included are Fraffly Well Spoken and Fraffly Suite, Lauder's guides to the strangled dialect of the English upper class. Reproduced with Al Terego's original illustrations, these classic books are full of mare chick momence. They are essential reading for air fridge Strines and new Strines alike - indeed, for anyone interested in our wire flife. Tiger look and start torgon Strine! ...Show more
$14.99
AUD
Category: Classic Fiction | Series: Vintage Classics Ser.
'If we had a keen vision and feeling of all ordinary human life...?Dorothea is bright, beautiful and rebellious. Lydgate is the ambitious new doctor in town. Both of them long to make a positive difference in the world. But their stories do not proceed as expected and both they, and the other inhabitant s of Middlemarch, must struggle to reconcile themselves to their fates and find their places in the world.Middlemarchcontains all of life- the rich and the poor, the conventional and the radical, literature and science, politics and romance, but above all it gives us a vision of what lies within the human heart, the roar on the other side of silence. ...Show more
$14.99
AUD
Category: Classic Fiction | Reading Level: very good
The Hobbit is the unforgettable story of Bilbo, a peace-loving hobbit, who embarks on a strange and magical adventure. A timeless classic. Bilbo Baggins enjoys a quiet and contented life, with no desire to travel far from the comforts of home; then one day the wizard Gandalf and a band of dwarves arrive unexpectedly and enlist his services – as a burglar – on a dangerous expedition to raid the treasure-hoard of Smaug the dragon. Bilbo's life is never to be the same again. ...Show more
$14.99
AUD
Category: Classic Fiction | Series: Vintage Classics Ser.
'I did not believe in ghosts?Few attend Mrs Alice Drablow?s funeral, and not one blood relative amongst them. There are undertakers with shovels, of course, a local official who would rather be anywhere else, and one Mr Arthur Kipps, solicitor from London. He is to spend the night in Eel Marsh House, th e place where the old recluse died amidst a sinking swamp, a blinding fog and a baleful mystery about which the townsfolk refuse to speak. Young Mr Kipps expects a boring evening alone sorting out paperwork and searching for Mrs Drablow?s will. But when the high tide pens him in, what he finds - or rather what finds him - is something else entirely.In the 'Backstory' discover more classic ghost stories and some real-life ones too...Vintage Children?s Classics is a twenty-first century classics list aimed at 8-12 year olds and the adults in their lives. Discover timeless favourites from The Jungle Bookand Alice?s Adventures in Wonderland to modern classics such as The Boy in the Striped Pyjamasand The Curious Incident of the Dog in the Night-Time. ...Show more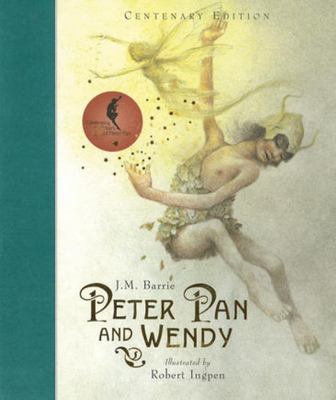 $39.99
AUD
Category: Classic Fiction
J. M. Barrie's Peter Pan is a thrilling adventure for all ages--the story of the boy who refuses to grow up is a tale that never gets old. It follows the Darling children--Wendy, John and Michael--who befriend the magical Peter and are whisked away to Never-Land, where the villainous Captain Hook and th e brave Lost Boys await. Mabel Lucie Attwell's gentle illustrations and distinctive style have been the nursery staple of generations of children. Her illustrated edition of May Byron's abridged Peter Pan and Wendy was first published in 1921. Macmillan is proud to return Mabel Lucie Attwell's interpretation to print. With a beautiful foiled cover, this edition features black-and-white line illustrations. ...Show more
$22.99
AUD
Category: Classic Fiction | Series: Penguin Essentials | Reading Level: near fine
Nobel prize winner and author of One Hundred Years of Solitude Gabriel Garcia Marquez tells a tale of an unrequited love that outlasts all rivals in his masterpiece Love in the Time of Cholera, published as a Penguin Essential for the first time. Fifty-one years, nine months and four days have passed si nce Fermina Daza rebuffed hopeless romantic Florentino Ariza's impassioned advances and married Dr Juvenal Urbino instead. During that half-century, Flornetino has fallen into the arms of many delighted women, but has loved none but Fermina. Having sworn his eternal love to her, he lives for the day when he can court her again. When Fermina's husband is killed trying to retrieve his pet parrot from a mango tree, Florentino seizes his chance to declare his enduring love. But can young love find new life in the twilight of their lives? 'The most important writer of fiction in any language' Bill Clinton 'An exquisite writer, wise, compassionate and extremely funny' Sunday Telegraph 'An amazing celebration of the many kinds of love between men and women' The Times ...Show more
$14.99
AUD
Category: Classic Fiction
HeidiBy Johanna Spyrithat the little body presented a shapeless appearance, as, with its small feet shod in thick, nailed mountain-shoes, it slowly and laboriously plodded its way up in the heat. The two must have left the valley a good hour's walk behind them, when they came to the hamlet known as Dorf li, which is situated half-way up the mountain. Here the wayfarers met with greetings from all sides, some calling to them from windows, some from open doors, others from outside, for the elder girl was now in her old home. She did not, however, pause in her walk to respond to her friends' welcoming cries and questions, but passed on without stopping for a moment until she reached the last of the scattered houses of the hamlet. Here a voice called to her from the door: "Wait a moment, Dete; if you are going up higher, I will come with you." ...Show more