$105.00
AUD
Category: Craft and Hobbies
Discover the exceptional artistry and rich traditions being kept alive by Japanese artisans in the twenty-first century. In an era where global interest in handmade, small-batch products is heightening as a response to mass production, Handmade in Japan takes a look inside the workshops of the country's artisans, revealing their endless pursuit of excellence, and what it means to dedicate one's life to the stewardship of irreplaceable cultural heritage. International readers with an appreciation for handmade processes using sustainable materials will find inspiration in the exploration of craft ecosystems, such as the harvesting of natural lacquer in Iwate. Likewise, those who admire skill and beauty will enjoy discovering the lengths these makers go to in ensuring every product is perfect. ...Show more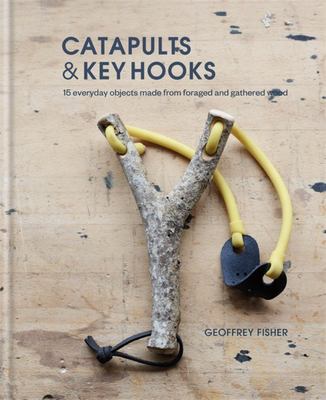 $45.15
AUD
Category: Craft and Hobbies
Whether building a bee hotel to help your garden's ecosystem thrive, crafting a catapult, whistle, skipping rope or cup and ball game to give away, or making a key hook or cobweb brush to organise your home, the result of each will be entirely unique while also effortlessly stylish. All basic woodworki ng techniques are covered, plus Geoffrey also shows how best to prepare materials, including checking for disease, drying and stripping bark, and gives a detailed guide on your essential tool kit - what to have, how to handle your tools safely and how to maintain everything to the highest standard -meaning anyone can pick up Catapults & Key Hooks and dive straight into the world of Geoffrey's designs. ...Show more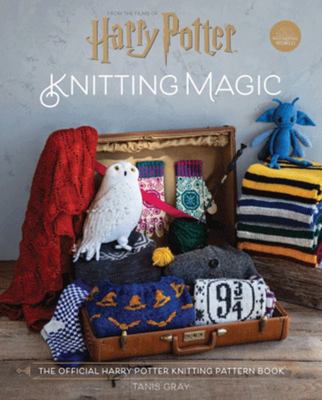 $39.99
AUD
Category: Craft and Hobbies
Introducing the first official Harry Potter knitting book - a deluxe guide to creating over 25 authentic Harry Potter knits based on the iconic films. Channel the magic of the Harry Potter films from the screen to your needles with the ultimate knitter's guide to the Wizarding World. Featuring over 25 magical knits, the book includes patterns for clothing, home projects and keepsakes pulled straight from the movies - and even includes a few iconic costume pieces as seen on-screen. With yarn suggestions based on the true colours used in the films, projects ranging from simple patterns like the Hogwarts house scarves to more complex projects like Mrs. Weasley's Christmas sweater, knit your own wizarding world. Projects: Crafty Creatures: patterns for Hedwig; Cornish Pixies; Fluffy the Three-Headed Dog Wizarding Wardrobe: patterns for Mrs Weasley's Home-Knit Christmas jumpers; Hogwarts House Scarves;  and Hogwarts' house scarves. Inspired Apparel: clothes and accessories inspired by characters, artefacts and themes from the films such as a Expecto Patronum! mittens and Quidditch socks. Delightful Décor: Dress your home with Harry Potter decorative accessories such as Hogwarts House mug cosies and Seven Horcruxes tea towels. A true fan must-have, this book also includes fun facts, original costume sketches, film stills, and other behind-the-scenes treasures. Harry Potter Knitting Magic is sure to have fans everywhere summoning needles, conjuring yarn, and practicing their best knitting wizardry. ...Show more
$45.00
AUD
Category: Craft and Hobbies
A guide to knitting, making, and living a slow and thoughtful lifestyle all year long Slow Knitting introduced crafters to a process of more mindful making through five basic tenets: source carefully, make thoughtfully, think seasonally, experiment fearlessly, and explore openly. Now, this seasonal appro ach encourages knitters to delve deeper into those concepts, applying them to everyday making through a series of essays, projects, and patterns that explore the life of a knitter throughout the year. Organized similarly to a seasonal planting guide or farmer's almanac, each chapter and section is designed to identify and encourage small ways that knitters may begin to employ noticeable change: organizing your yarn stash, carving out time for knitting, and starting on that baby blanket in a timely manner. The ideas explored here add up to a fuller, more mindful year, all through the joyful experience that is knitting. ...Show more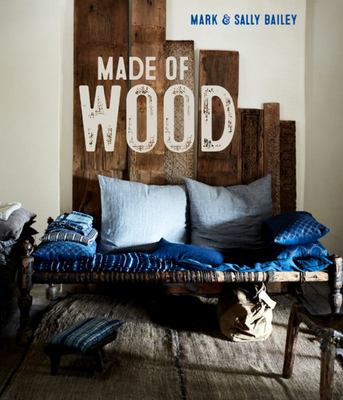 MADE OF WOOD
by Mark Bailey; Sally Bailey
$45.00
AUD
Category: Craft and Hobbies
Made of Wood is a celebration of recycled pieces, age-old crafting techniques, clean modern lines, and global influences as well as art and tableware with a handmade feel.   Made of Wood is a celebration of recycled pieces, age-old crafting techniques, clean modern lines, and global influences as well as art and tableware with a handmade feel.   Explore the modern craft movement and maker culture with Made of Wood, the latest book from award-winning retailers Mark and Sally Bailey of destination concept store Baileys Home.   The first half of the book explores the many ways in which we can use wood in our homes--sculpted, left in its natural state, roughly sawn or smoothly planed, recycled, or painted. The second half of the book, Wooden Stories, contains 12 case studies, each one offering a glimpse into the homes of people who have used this most ancient and versatile of materials in creative and inspiring ways.   Living with wood brings tactile comfort to every day, warms any interior, and will give your home a sense of soul that is so often lacking in this age of mass production. ...Show more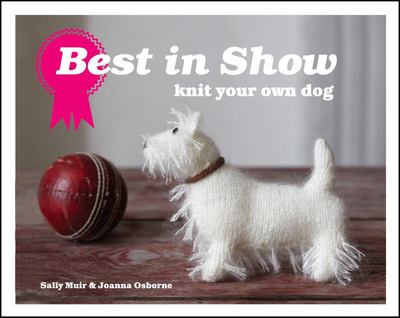 $19.99
AUD
Category: Craft and Hobbies | Series: Best in Show Ser.
* The perfect gift for dog-lovers and knitters everywhere * Includes patterns for 25 dog breeds * Easy enough to make in a few evenings Best in Show offers the unique opportuity to knit yourself a dog. There are 25 different breeds included, from a perky Poodle to a burly Bulldog, a delightful Dalmation to a loyal Labrador. With Sally Muir and Joanna Osborne's designs you can now knit your precious pet, reproduce your favourite breed, or even knit the dog you have always desperately wanted. The dogs are surprisingly easy to make. It will only take a few evenings to create a covetable companion for life. Idiosyncratic descriptions of the various breeds accompany beautiful photography, making this book irresistable for both keen knitters and devoted dog-lovers. ...Show more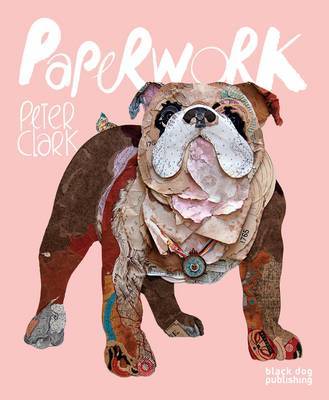 $39.95
AUD
Category: Craft and Hobbies
Peter Clark's collage's start with a scavenger trip to antiques fairs, flea markets and second hand stores to find the right objects to inspire his works. His most recognized pieces are the series of Dogs, from Spaniels to Bulldogs, and Clothes, from a dress out of old Ordnance Survey maps to a Hell's A ngels jacket made of old bible and prayers books. "Paperwork" presents the working methods of this eccentric and unique artist, showing the progression of these pieces from found ephemera and paper to pieces of art. Clark starts each piece with a number of sketches, he then uses a variety of techniques to manipulate the materials and works with a palette of color, texture, weight, pattern and age to create his three-dimensional collages. The materials have to be positioned so that the colors work, the line works and the mood works and slowly the collage is 'painted'. Accompanied by a background story to his work and beautifully illustrated with full-page prints, this book shows an insight into Peter Clark's career, from his early works to his more recent collages. "Paperwork" is the perfect gift for anyone with an interest in collage or found objects and now out in paperback at a lower price point. ...Show more
Reclaimed Wood - A Field Guide
by Klaas Armster; Alan Solomon; Michel Arnaud (By (photographer))
$40.00
AUD
Category: Craft and Hobbies
The first handbook on reclaimed wood, combining useful information, rich history, and design ideas Wood reclaimed from old houses, factories, barns, water tanks, and boardwalks has become a valuable commodity, treasured for the patina that gives witness to its history. Our ancestors built well, using l ocally sourced lumber that expressed the culture and natural history of their region: oak and pine in the Northeast; hickory and cypress in the South; Douglas fir and redwood in the West. Reclaimed Wood: A Field Guide is the first complete visual handbook to this popular resource, covering history, culture, salvage, sources, contemporary uses (in buildings and furniture), and practical advice. ...Show more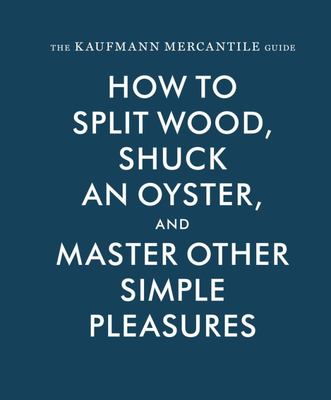 $48.50
AUD
Category: Craft and Hobbies
A trusty companion for the slow and thoughtful home and the inner utilitarian in us all, The Kaufmann Mercantile Guide: How to Split Wood, Shuck an Oyster and Master Other Simple Pleasures allows you to experience the singular satisfaction of doing it yourself. Each project, whether caring for cast iron or planting with the seasons, is supplemented with expert tips to inspire and empower. Organized into five sections--Kitchen, Outdoors, Home, Gardening, and Grooming--the comprehensive guide features detailed instructions and original artwork for tasks both simple, such as brewing the perfect cup of coffee, and exploratory, such as fording a stream and reading the sky. Accompanying the how-tos are tried-and-true products selected from the Kaufmann Mercantile store that not only help one get the job done but are also a joy to use.   As editors Alexandra Redgrave and Jessica Hundley describe in the introduction, "This book began out of a curiosity for how we grow, build, and craft the world around us. We discovered that there's an art to a simple task done well - it calls for consideration and creativity, the rolling up of sleeves, and the digging into of details. It means getting messy, and, perhaps, messing up. In our world of modern convenience, doing it yourself is immensely rewarding. And so, consider the book in your hands as a starting point. We hope you, like us, find inspiration in these pages to experiment, to investigate, to create, and to enlighten your everyday." ...Show more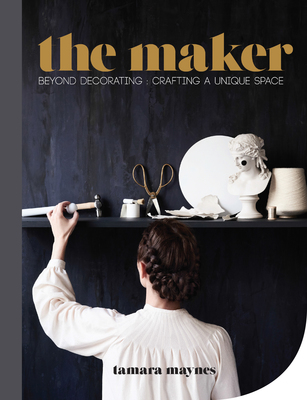 $59.99
AUD
Category: Craft and Hobbies
The Maker provides inspiration and information for mastering your chosen craft and using these skills to create individual interiors in a home.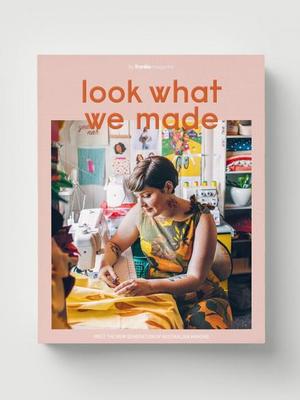 $26.95
AUD
Category: Craft and Hobbies
"Look What We Made is an eclectic collection of maker stories from across Australia, lovingly brought to you by the people behind frankie magazine. Inside you'll meet hatmakers and brewers, potters and jewellers. Plus textile artists, illustrators, musicians, weavers, cobblers and a whole lot more creat ive folk doing what they love best. Charting the skills, inspirations, spaces and day-to-day life of 38 local makers - from big cities and small regional towns - it's an affectionate (yet honest) tribute to the handmade way of life." ...Show more