$15.99
AUD
Category: Junior Fiction | Series: The Bad Guys
Seriously WHAT is going on with Snake? Terrifying powers! Evil allies! Inter-dimensional doorways! WHAT IS HIS DEAL?! And that's not all! Why is Agent Fox suddenly so mysterious? Who IS she, exactly?! Dang it! We need answers! Wolf and the gang are back. And theyre even more confused than YOU. The Bad G uys EPISODE 12. IT WILL MELT YOUR BRAIN...     ...Show more
$12.99
AUD
Category: Junior Fiction | Series: Squishy Taylor
Modern Family meets Harriet the Spy in this hilarious mystery series! Sita 'Squishy' Taylor is a cheeky, sneaky 11-year-old who lives with her dad and step-family in a very crowded apartment. Luckily for Squishy, their building is huge - and there's always plenty of mysteries to investigate! Like...* Ho w could a vase disappear from a locked apartment?* How come everyone is getting Dad's special forehead-kisses too?* Why does toast taste better on a balcony?* How do you get rid of a Chinese-warrior ghost? ...Show more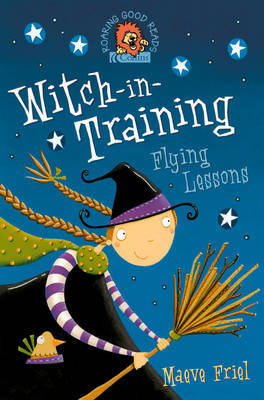 $16.00
AUD
Category: Junior Fiction
When she sees the broomstick for sale outside Miss Strega's hardware shop, Jessica is intrigued. She can't resist peeking inside the shop and so begins her first lesson in witchcraft.
$15.99
AUD
Category: Junior Fiction | Series: Captain Underpants
When we last saw our heroes, George and Harold, they had been turned into evil zombie nerds doomed to roam a devastated, post-apocalyptic planet for all eternity. But why, you might ask, didn't the amazing Captain Underpants save the boys from this frightening fate? Because Tippy Tinkletrousers and his time-traveling hijinks prevented George and Harold from creating Captain Underpants in the first place! Now, having changed the course of human history forever, they'll have to figure out a way to CHANGE IT BACK! ...Show more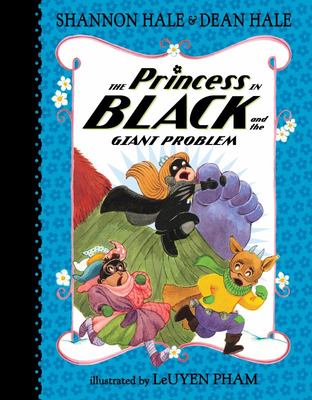 $21.99
AUD
Category: Junior Fiction | Series: Princess in Black
With a noisy giant crashing around the kingdom, the Princess in Black uses the Sparkle Signal to call ALL her heroic friends together--for the biggest adventure yet. The Princess in Black is ready for her snowy playdate with the Goat Avenger and the Princess in Blankets. It's a perfect day to build sno w monsters and battle them for practice. But just when they're about to wage battle, a huge foot smashes their snow monster. "SQUASHY " It's a giant, and it's smashing everything in its path The giant is too strong for the three friends, so the Princess in Blankets has an idea: it's time to light the Sparkle Signal and summon help. With a rising crescendo of a plot and a delightfully surprising ending, the latest adventure in the New York Times best-selling series features all the Princess in Black's friends as heroes for the first time. ...Show more
$17.99
AUD
Category: Junior Fiction | Series: Dog Man
The next great Dog Man adventure from the worldwide bestselling author and artist Dav Pilkey. You'll howl with laughter! The Supa Buddies bamboozled the baddies, but all's not right in the world. Dog Man has a new problem to pound, and he's going to need his entire pack to help him. Will he go barking up the wrong tree?   Dav Pilkey's wildly popular Dog Man series appeals to readers of all ages and explores universally positive themes, including empathy, kindness, persistence, and the importance of doing good.   ...Show more
$14.99
AUD
Category: Junior Fiction | Series: Funny Kid
Laugh your head off with the Funny Kid series, from million-copy bestseller Matt Stanton! Every kid wants to laugh, but Max is the boy who can make it happen. Max and Abby hardly ever agree on anything ... until now! They are both desperate to get out of this Friday's swimming carnival. Max is the funn y kid, and there's a swimming carnival that needs cancelling! A sea-monster, the maths olympiad, spotty rashes, good twin vs bad twin and a swimming instructor named Chad are just some of the things in store for Max and his friends in this brand-new Funny Kid adventure. FUNNY KID is the mega-bestselling series from author-illustrator Matt Stanton that's got everyone laughing! MORE PRAISE FOR FUNNY KID 'my favourite thing in the book was everything' - Elliott 'better than Wimpy Kid, Big Nate and Tom Gates combined' - Ally 'humour is injected into every page' - Children's Book Council of Australia's Reading Time 'absolutely hilarious' - Tim Harris, author of the Exploding Endings series ...Show more
$24.99
AUD
Category: Junior Fiction
Chirton Krauss is a good child - the very goodest. He does everything he is told, when he is told. He even does good things without being told. He eats his broccoli, he goes to bed on time and he never, ever sticks his finger up his nose. Meanwhile, Chirton's sister, Myrtle, is NOT a good child. She sta ys up late, she never cleans out the rabbit's hutch and she drops her choco puffs all over the carpet! But what will happen when Chirton Krauss decides that being THE GOODY isn't so good after all? A charmingly funny story about the importance of kindness, and allowing children the freedom to be themselves. From Lauren Child, multi-award-winning creator of Charlie and Lola and Waterstone's Children's Laureate 2017-2019. ...Show more
$14.99
AUD
Category: Junior Fiction | Series: Bad Guys
The Bad Guys - I mean, Shadow Squad-G - have saved the world from butt-handed evil and now its time to PARTY! But Mr Snake doesn't feel like partying. Ohhh, no. He's WAY too powerful for that. Mr Snake would rather mess with things that could RIP OPEN A DOORWAY into a whole new world of horror, mayhem a nd... BLOOD-CURDLING BADNESS. Better put your party pants on ice. Its the Bad Guys Episode 11!   ...Show more
$12.99
AUD
Category: Junior Fiction | Series: Hotdog
Hotdog, Kev and Lizzie enter an art contest at the local museum. But what happens when someone steals the most famous painting in the world the Llama Lisa!? Can Hotdog and his friends chase down the robbers?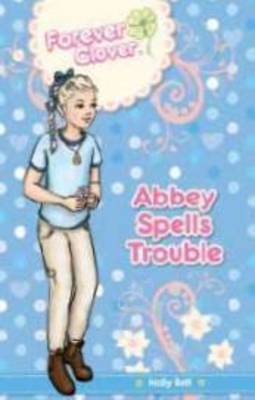 $8.95
AUD
Category: Junior Fiction | Series: Forever Clover
School is nearly over for the term. Just one more spelling test to go! But what happens when the upcoming test falls into Abbey's hands?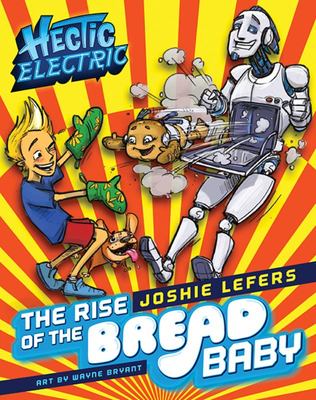 $12.99
AUD
Category: Junior Fiction | Series: Hectic Electric Ser.
This madcap comedy-adventure series is completely hectic - and also heart-warming, ridiculously funny and wildly addictive!   What do you get when you mix a strand of hair, some gingerbread mixture and a super-fancy robot-droid? A gingerbread bot-baby, of course!  Finally, Joshie gets the little sister he always wanted - but she's a little, um, different to how he imagined ... An irrepressible and assured debut series from hot new talent Joshie Lefers. ...Show more