$24.95
AUD
Category: Non-Fiction
A beautifully illustrated story of this marsupial's plight and how it was saved from extinction. The Eastern Barred Bandicoot is one of Australia's most threatened species. When their existence came under extreme threat from habitat loss, predators and human development, Eastern Barred Bandicoots found refuge in the most unlikely of places - a garbage dump. This captivating true story details the plight these small, nocturnal marsupials faced, and the outstanding efforts that ensured their protection. Written by Rohan Cleave and illustrated by Coral Tulloch, Bouncing Back shows that even on the brink of extinction, there is hope for the survival of our most vulnerable species. Rohan Cleave and Coral Tulloch's first book, Phasmid: Saving the Lord Howe Island Stick Insect, won a Whitley Award for Children's Natural History Book and was an Honour Book in the Children's Book Council of Australia Book Awards (Eve Pownall Information Book category). ...Show more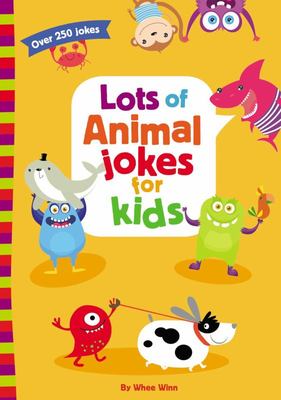 $9.99
AUD
Category: Non-Fiction
Get ready to laugh like a hyena with more than 250 knock-knock jokes, Q&A jokes, riddles, and tongue twisters about wildlife, zoos, pets, and the animals that creep, crawl, bark, and meow in your own backyard. It's great, on-the-go size means you can take Lots of Animal Jokes for Kids to the beach, in the car, on vacation, to camp, and everywhere else you and your backpack go. And its high fun factor at a great low price makes this a go-to gift from parents and grandparents that will have kids busting a gut without breaking the bank.What do you call a sleeping bull? A bull-dozer.Lots of Animal Jokes for Kids Is a popular joke book for kids ages 6 to 10Features a collection of over 250 animal related knock-knock jokes, Q&A jokes, tongue twisters, and moreIs offered at a low price point, making it the perfect gift for birthdays and holidaysIs a perfect boredom buster for summer vacation and rainy daysProvides kids with hours of clean and hilarious entertainment ...Show more
$25.00
AUD
Category: Non-Fiction
How many women artists can you name? From Frida Kahlo and Georgia O'Keeffe, to Jaune Quick-to-See Smith and Xenobia Bailey, this lushly illustrated alphabet picture book presents both famous and underrepresented women in the fine arts from a variety of genres- painting, drawing, sculpture, photography, and more. Each spread features a simple line of text encapsulating the creator's iconic work in one word, such as 'A is for Angels' (Mirka Mora), 'D is for Dots' (Yayoi Kusama) and 'S is for Spider' (Louise Bourgeois), followed by slightly longer text about the artist for older readers who would like to know more. Endmatter includes photos, extended biographies and discussion questions for budding creatives and trailblazers. Artists featured- Mirka Mora, Betye Saar, Helen Frankenthaler, Yayoi Kusama, Kay Sage, Georgia O'Keeffe, Agnes Martin, Jaune Quick-to-See Smith, Elizabeth Catlett, Judith Leyster, Leonora Carrington, Carmen Herrera, Edmonia Lewis, Maya Lin, Hilma af Klint, Maria Martinez, Gee's Bend quilters, Frida Kahlo, Louise Bourgeois, Lois Mailou Jones, Alice Neel, Helen Zughaib, Ursula von Rydingsvard, Dorothea Lange, Xenobia Bailey, and Maria Sibylla Merian. ...Show more
$30.00
AUD
Category: Non-Fiction
Australia has some seriously ace men who have broken new ground, stood up for what they believed in, achieved incredible things and defied stereotypes. You?ll find some of those men inside the pages of this book - from astronaut Andy Thomas to YouTube maths teacher Eddie Woo, sportsman Johnathan Thursto n and dancer David McAllister. Whether they end up being role models for girls or boys, it doesn?t matter, because they?re ace regardless!Brought to life by colourful illustrations from Australian male artists, High Five to the Boysis an uplifting and illuminating read for all ages.Royalties from sales of this book go to The Smith Family. ...Show more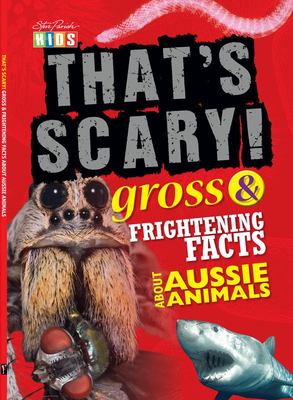 $9.95
AUD
Category: Non-Fiction
Have you ever heard of man-eating snakes? No? What about crazed kille r birds? This book is only for the brave at heart! You will shake i n your shoes and yell 'That's Scary!' with each truly terrifying fact about Aussie animals. Features: Scar y and fascinating facts about each animal Vibrant and enga ging layout Glossary with definitions of challenging words About this series: Fans of the highly success ful That's Gross! Weird & Disgusting Aussie Animals book will find much more to squirm at with squeamish delight in this new stomach-churning series written by Stella Tarakson. Featuring everything from offensive odours to prehistoric puke, these feral facts are not for the faint-hearted! Combining natural history, science and a sense of humour, these books are sure to keep kids entertained while the y learn. ...Show more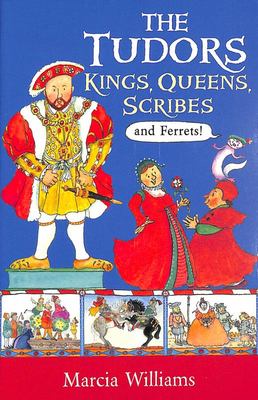 $14.99
AUD
Category: Non-Fiction
Hear all about the Tudors from the great scribe Arthur Inkbott - history like it's never been told before! Join Marcia Williams on a journey through Tudor times with Arthur Inkblott, Queen Elizbeth I's favourite scribe and his pet ferret, Smudge. Meet Henry VIII and his six wives, fight the Spanish Ar mada, see Shakespeare's plays performed for the very first time and sail around the world with Christopher Columbus! Packed with jokes, comic illustrations and fascinating facts, this hugely entertaining fictional biography will make you look at the Tudors in a whole new light! ...Show more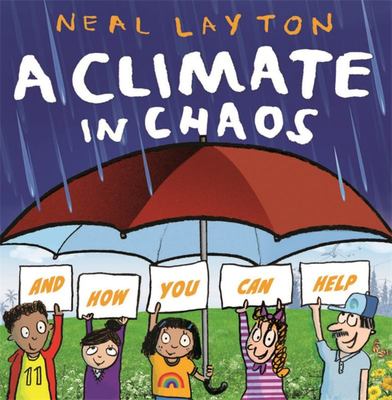 $24.99
AUD
Category: Non-Fiction
You've probably heard about climate change. At least I hope you have - because it's REALLY IMPORTANT. It affects all of us living on Planet Earth right now, and everyone and everything that will live on our planet in the future. Our world is warming up, and it's a big problem. Award-winning author-illu strator Neal Layton is here to explain what climate change is, what's causing it and why it's dangerous for animals and humans alike. But he's also FULL of ideas for how you can help! From eating lots more veggies to walking and cycling and thinking carefully about what we need to buy, A Climate in Chaos will get young readers excited about how they can make a difference to keep Planet Earth happy. This brilliant non-fiction picture book, illustrated in Neal's trademark collage style, is perfect for readers aged 5-7 who love nature and want to help the environment. Also available in this series: A Planet Full of Plastic. ...Show more
Where Did I Come From?
by Peter Mayle; Arthur Robbins (Illustrator); Paul Walter (Designed by)
$16.99
AUD
Category: Non-Fiction
This bestselling classic explains the facts of life to young children in an age-appropriate and straightforward manner, accompanied by lively illustrations.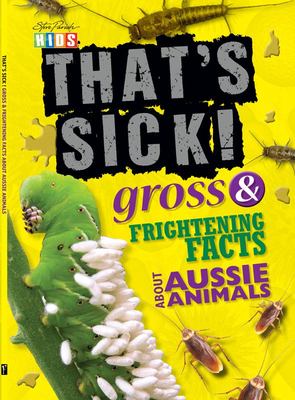 $9.95
AUD
Category: Non-Fiction
Have you ever heard of whale-vomit perfume? No? What about snot-cover ed sleeping bags? This book is only for the brave at heart! Your stomach will churn as you yell 'That's Sick!' with each vomit -inducing fact about Aussie animals. Features: Freak y and fascinating facts about each animal Vibrant and engaging layout Glossary with definitions of challenging words About this series: Fans of the highly success ful That's Gross! Weird & Disgusting Aussie Animals book will find much more to squirm at with squeamish delight in this new stomach-churning series written by Stella Tarakson. Featuring everything from offensive odours to prehistoric puke, these feral facts are not for the faint-hearted! Combining natural history, science and a sense of humour, these books are sure to keep kids entertained while the y learn. ...Show more
$39.99
AUD
Category: Non-Fiction | Series: Good Night Stories for Rebel Girls | Reading Level: Children's - Grade 2-3, Age 7-8
The beloved New York Times bestsellers and Kickstarter crowdfunding sensations are available on audio for the first time, read by a star-studded fierce female cast including Alicia Keys, Ashley Judd, Danai Gurira, Esperanza Spalding, Janeane Garofalo, Mozhan Marn , Phillipa Soo, Rowan Blanchard, and Sam ira Wiley   Good Night Stories for Rebel Girls, Books 1-2 is packed with 200 bedtime stories about the lives of extraordinary women from the past and present, from Elizabeth I to Beyonc . Painters, scientists, dancers, chefs, astronauts, jazz singers, pharaohs, boxers, writers, political leaders...from every corner of the globe Each short biography is written in the style of a fairy tale, filling listeners with wonder and with a burning curiosity to know more about each hero.Good Night Stories for Rebel Girls, Books 1-2 will inspire young girls (and their mothers, their aunts, their cousins...) to be confident, to dream big, to cultivate their strength. Trade in princesses for presidents. Swap out Cinderella for Cleopatra tonight.Includes a PDF of two written exercises: "Write Your Story" & "Draw Your Portrait" ...Show more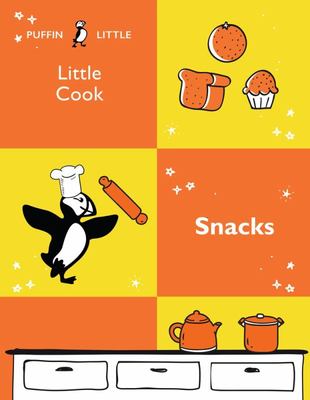 $12.99
AUD
Category: Non-Fiction
Just because we're LITTLE doesn't mean we can't learn BIG skills. Have you ever wondered how to make boring veggies into a super-delicious snack? If you're a Little Cook who wants to serve up yummy treats, get ready for a SNACK-ATTACK with Puffin Little!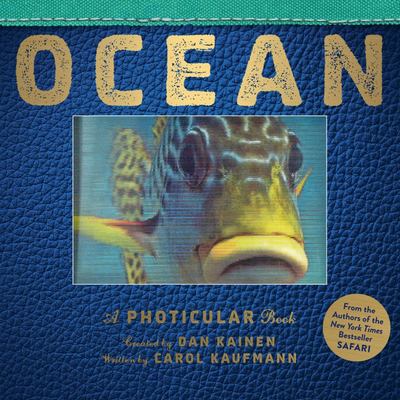 Ocean : A Photicular Book
by Dan Kainen (Created by); Carol Kaufmann (Text by, As told to)
$49.99
AUD
Category: Non-Fiction
A New York Times bestseller, Ocean is like being on a dive. Using Photicular technology, each image is like a 3-D movie on the page, delivering a rich, fluid visual experience. Open the book, and the reader is swept into the magic of an underwater world, face-to-face with a floating Yellow-Banded Sweet lips; with a glow-in-the-dark Deep-Sea Anglerfish; with a Sea Horse swaying in balletic motion; with a Sand Tiger Shark gliding along the ocean floor, its gaze haunting, its hook-toothed mouth gulping open and closed. The text by Carol Kaufmann enchants with its descriptions of coral reefs; a journey on Alvin, the 17-ton submersible; and a meditation on our oceans. Then, for each creature, she writes a lively and informative essay, along with vital statistics--size, habitat, range, diet, and more. The Photicular process uses an innovative lenticular technology, sliding lenses, and original four-color video imagery. The result is like a movie in your hands--the dance of life in a book.   ...Show more