$39.99
AUD
Category: Short Stories
A mind-bending new collection of short stories from the internationally acclaimed, Haruki Murakami. The eight stories in this new book are all told in the first person by a classic Murakami narrator. From memories of youth, meditations on music, and an ardent love of baseball, to dreamlike scenarios an d invented jazz albums, together these stories challenge the boundaries between our minds and the exterior world. Occasionally, a narrator may or may not be Murakami himself. Is it memoir or fiction? The reader decides. Philosophical and mysterious, the stories in First Person Singular all touch beautifully on love and solitude, childhood and memory. . . all with a signature Murakami twist.   ...Show more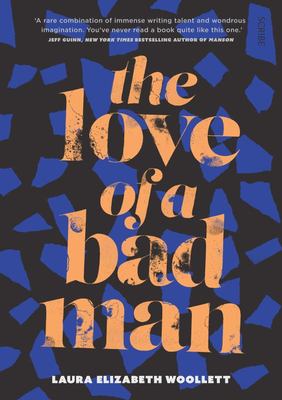 $27.99
AUD
Category: Short Stories | Reading Level: General Adult
SHORTLISTED FOR THE 2017 VICTORIAN PREMIER'S LITERARY AWARD FOR FICTION A schoolgirl catches the eye of the future leader of Nazi Germany. An aspiring playwright writes to a convicted serial killer, seeking inspiration. A pair of childhood sweethearts reunite to commit rape and murder. A devoted Mormon wife follows her husband into the wilderness after he declares himself a prophet. The twelve stories in The Love of a Bad Man imagine the lives of real women, all of whom were the lovers, wives, or mistresses of various 'bad' men in history. Beautifully observed, fascinating, and at times horrifying, the stories interrogate power, the nature of obsession, and the lengths some women will go to for the men they love. PRAISE FOR LAURA ELIZABETH WOOLLETT 'Like Helen Garner, Laura Woollett is impelled to explore the darkest corners of the human heart, the savage cognitive distortions of love; to understand and empathise with the monstrous, rather than to instinctively recoil or judge ... Woollett's pitch-perfect command of narrative voice, period, and psychology creates 12 tales to fascinate and unnerve.' The Age 'The Love of a Bad Man imagines the inner lives of historical figures who committed crimes all in the name of love ... The stories treat death with a gothic inevitability and explore human darkness with a light touch.' The Guardian ...Show more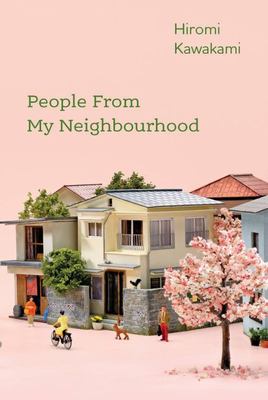 $24.99
AUD
Category: Short Stories
From the best-selling author of Strange Weather in Tokyo comes a collection of playful, delightful, delectable Japanese micro-fiction. Take a story and shrink it. Make it tiny, so small it can fit in the palm of your hand. Carry the story with you everywhere, let it sit with you while you eat, let it w atch you while you sleep. Keep it safe, you never know when you might need it. In Kawakami's super short 'palm of the hand' stories the world is never quite as it should be: a small child lives under a sheet near his neighbour's house for thirty years; an apartment block leaves its visitors with strange afflictions, from fast-growing beards to an ability to channel the voices of the dead; an old man has two shadows, one docile, the other rebellious; two girls named Yoko are locked in a bitter rivalry to the death. Small but great, you'll find great delight spending time with the people in this neighbourhood. ...Show more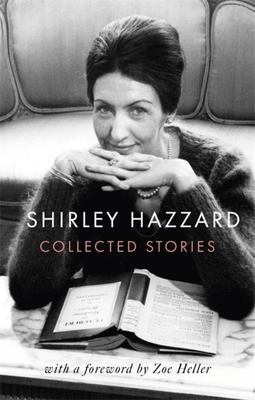 $32.99
AUD
Category: Short Stories
Collected Stories includes both volumes of National Book Award-winning author Shirley Hazzard's short story collections - Cliffs of Fall and People in Glass Houses - alongside uncollected works and two previously unpublished stories. Twenty-eight works of short fiction in all, Shirley Hazzard's Collect ed Stories is a work of staggering breadth and talent. Taken together, Hazzard's short stories are masterworks in telescoping focus, 'at once surgical and symphonic' (New Yorker), ranging from quotidian struggles between beauty and pragmatism to satirical sendups of international bureaucracy, from the Italian countryside to suburban Connecticut. In an interview, Hazzard once said, 'The idea that somebody has expressed something, in a supreme way, that it can be expressed; this is, I think, an enormous feature of literature'. Her stories themselves are a supreme evocation of writing at its very best: probing, uncompromising and deeply felt. ...Show more
$19.99
AUD
Category: Short Stories
SHORTLISTED FOR THE NATIONAL BOOK AWARD FICTION PRIZE 2017 SHORTLISTED FOR THE INTERNATIONAL DYLAN THOMAS PRIZE 2018 'Brilliantly inventive and blazingly smart' Garth Greenwell'Impossible, imperfect, unforgettable' Roxane Gay'A wild thing ... covered in sequins and scales, blazing with the influence o f fabulists from Angela Carter to Kelly Link and Helen Oyeyemi' New York Times In her provocative debut, Carmen Maria Machado demolishes the borders between magical realism and science fiction, comedy and horror, fantasy and fabulism. A wife refuses her husband's entreaties to remove the mysterious green ribbon from around her neck. A woman recounts her sexual encounters as a plague spreads across the earth. A salesclerk in a mall makes a horrifying discovery about a store's dresses. One woman's surgery-induced weight loss results in an unwanted house guest. A dark, shimmering slice into womanhood, Her Body and Other Parties is wicked and exquisite. ...Show more
$22.99
AUD
Category: Short Stories
By the winner of the Victorian Premier's Literary Award for Fiction, 2018. Since her sister died, Meg has been on her own. She doesn't mind, not really--not with Atticus, her African grey parrot, to keep her company--but after her house is broken into by a knife-wielding intruder, she decides it might b e good to have some company after all. Andy's father has lost his job, and his parents' savings are barely enough to cover his tuition. If he wants to graduate, he'll have to give up his student flat and find a homeshare. Living with an elderly Australian woman is harder than he'd expected, though, and soon he's struggling with more than his studies.   'Melanie Cheng is doing the most difficult, most unfashionable thing: writing about the ordinary lives of ordinary people. Her accomplishment is catching the tremors of their uniqueness and, by underlining this, insisting that everyone is interesting. Being human is in itself extraordinary...This is an impressive and quietly significant book.' Monthly 'My god, this was a joy to read. Every year there's an Australian novel everyone endlessly passes around and recommends because they bloody love it so much, and this is going to be 2019's. Room for a Strangerexplores the high stakes of quiet moments, reveals the beauty of unlikely connections and shows how the antidote to shame is always compassion. After reading this impossible-to-put-down novel, Melanie Cheng is quickly becoming my favourite Australian writer.' Benjamin Law 'Melanie Cheng is an astonishingly deft and incisive writer.' Christos Tsiolkas Those who enjoyed Cheng's award-winning short story collection Australia Daywill recognise similar themes at play here: the casual racism of white Australia, the human need to belong, and the complexity and compromise inherent in family relationships. Room for a Stranger is an impressive and delicately crafted novel from one of Australia's most talented new voices.' Books+Publishing(starred review) 'Combining these unlikely characters brings up social issues such as racism, how the elderly are perceived and valued, mental illness, and parental pressure. With such rich characterisation and beautiful prose, this is a wonderful, contemporary Australian novel.' Readings 'This is a book with great heart and its gentle unfurling of Meg and Andy's friendship, as well as the nuances of their characters, takes place with empathy and skill. Cheng's real gift as a writer is in this kind of portraiture, in no small part because of her commitment to writing about people who aren't often centred in our stories. Room for a Strangeris a tender and moving book and one that is ultimately life-affirming and full of hope and kindness.' Saturday Paper '[Room for a Stranger] is beautifully done. Melanie Cheng's unaffected wisdom is just delightful. You never feel she has an axe to grind or an agenda to push. She may not set out to change the world but the warmth of her affection for lonely people will help to do just that.' Michael McGirr, Sydney Morning Herald ...Show more
$19.99
AUD
Category: Short Stories
'Zadie Smith is the best writer of our generation' Gary Shteyngart 'Her dialogue is pitch-perfect, her comic timing masterful... [And] she also delivers a sophisticated commentary on race, gender, class, celebrity and power' Telegraph on Swing Time 'Smith is virtuosic, as ever, on family and friendshi p, and her ability to write about large-scale social injustice without losing her neutral novelist's gaze is breathtaking' Times Literary Supplement on Swing Time In the summer of 1959, an Antiguan immigrant in north west London lives the last day of his life, unknowingly caught in someone else's story of hate and division, resistance and revolt. A mother looks back on her early forays into matters of the human heart - and other parts of the human body - considering the ways in which desire is always an act of negotiation, destruction, and self-invention. A disgraced cop stands amid the broken shards of his life, unable to move forward into a future that holds no place for him. Moral panic spreads like contagion through the upper echelons of New York City - and the cancelled people look disconcertingly like the rest of us. A teenage scion of the technocratic elite chases spectres through a premium virtual reality, trailed by a little girl with a runny nose and no surviving family. We all take a much-needed break from this mess, on a package holiday where the pool's electric blue is ceaselessly replenished, while political and environmental collapse happen far away, to someone else. Interleaving eleven completely new and unpublished stories with some of her best-loved pieces from the New Yorker and elsewhere, Zadie Smith presents a dizzyingly rich and varied collection of fiction. Moving exhilaratingly across genres and perspectives, from the historic to the vividly current to the slyly dystopian, Grand Union is a sharply alert and prescient collection about time and place, identity and rebirth, the persistent legacies that haunt our present selves and the uncanny futures that rush up to meet us. ...Show more
$7.99
AUD
Category: Short Stories | Series: Vintage Minis Ser.
From disguises and impostors to locked doors and deadly secrets, Wilde was obsessed with lying as an art form rich with delights- and dangers. Selected from Wilde's essays, plays and prose including The Picture of Dorian Gray. VINTAGE MINIS- GREAT MINDS. BIG IDEAS. LITTLE BOOKS. A series of short books by the world's greatest writers on the experiences that make us human Also in the Vintage Minis series- Murder by Arthur Conan Doyle Power by William Shakespeare Jealousy by Marcel Proust Ghosts by M. R. James ...Show more
$29.99
AUD
Category: Short Stories
Whatever the neighbours insisted would be worth keeping a body for, he always responded that he would still prefer to live as data. A young man breaks the news to his family that he is going to transition from an analogue body to a digital existence. A young woman abducts a child - her own - from a go vernment-run childcare facility. The citizens of Plainfield, Texas, have had it with the United States. So they decide to secede, rename themselves America in memory of their former country, and set themselves up to receive tourists from their closest neighbour: America. The stories in Matthew Baker's collection portray a world within touching distance of our own. This is an America riven by dilemmas confronting so many of us - from old age to consumerism, drugs to internet culture - turned on its head by one of the most darkly innovative and defiantly strange voices of the moment. ...Show more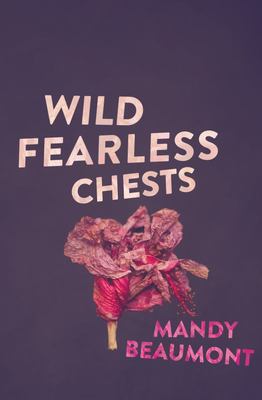 $29.00
AUD
Category: Short Stories | Reading Level: near fine
Brutal. Uncompromising. Magnificent. Complex. Unforgettable. A timely debut short story collection that breaks open the idea of women from a powerful new Australian literary voice.She is the explosion, the clamour, the thunder. She is the beat, the rage. She is every piece of violence imagined on the sk in. She is the near miss. She is the woman you once were, the woman you could be, the woman you are. She is a triumph of our shared history, is every one of you, is your wild and screaming voice on street corners, is the madwoman you fear you may become. She loves you.As women's voices begin to rise together, Mandy Beaumont's brutal and uncompromising stories are a compelling reminder of the ways in which women have fallen, been dismissed, hurt, hated and loved from afar.These are the stories we have always known, have always heard about and are perhaps just short moments away from. They are yours, ours, mine. They are booming anger. They are wild love. They are the distorted and the decided, the imagined and the wanted. They are the shaking ground beneath our feet. A powerful call to arms. They compel us to stand tall. To break free. To defy the gaze. To claim our space.Wild, Fearless Chests is the sound of a certain revolution. ...Show more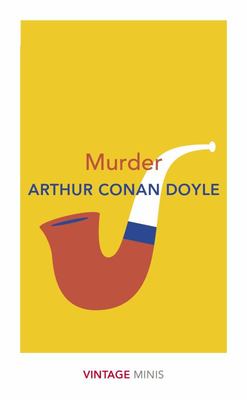 $7.99
AUD
Category: Short Stories | Series: Vintage Minis Ser.
Sherlock Holmes solved cases of forgery, theft and all manner of mysterious events but worst of all were the cases involving murder. Collected here are the short stories involving the darkest and most sinister of all his cases. Selected from the short stories of Arthur Conan Doyle VINTAGE MINIS- GREAT MINDS. BIG IDEAS. LITTLE BOOKS. A series of short books by the world's greatest writers on the experiences that make us human Also in the Vintage Minis series- London by Charles Dickens Freedom by Margaret Atwood Death by Julian Barnes War by Sebastian Faulks ...Show more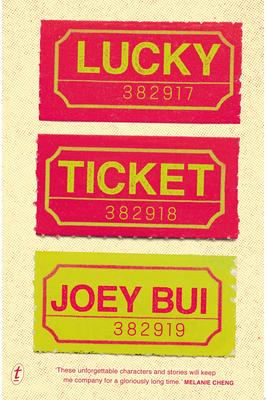 $30.00
AUD
Category: Short Stories | Reading Level: 1 Fiction
Fortunes rise and fall. One day you have a lucky ticket and get a dinner so good and you eat so much that you think you'll never need to eat again. You get busy making plans and then the hunger comes looking for you. I'm just an old man selling lucky tickets, but my theory is that we all get our turn in the end. I've had my turn at fortune. It was some years ago, maybe 2002, because I remember that was when Sài Gòn was less red and bright with fried chicken signs everywhere. A highly original collection of stories by a talented young writer. In the comic-tragic eponymous story, 'Lucky Ticket', the narrator, a genial, disabled old man, whose spirit is far from crushed, sells lottery tickets on a street corner in bustling Saigon. In 'Mekong Love', two young people in a restrictive society try to find a way to consummate their relationship--in an extraordinary tropical landscape. In 'Abu Dhabi Gently', a story of dreams and disappointment, of camaraderie and disillusionment, a migrant worker leaves Vietnam to earn money in the UAE in order to be able to marry his fiancée. 'White Washed' depicts a strained friendship between two students in Melbourne, the Vietnamese narrator and a white girl. What does it mean to be Asian? What does it mean to be white? And what makes up identity? In Lucky Ticket, Joey Bui introduces a diverse range of characters, all with distinctive voices, and makes us think differently about identity, mixed-race relationships, difficulties between family generations, war and dislocation. ...Show more