$24.99
AUD
Category: Travel Guides
Descriptions, maps and colour photos for 63 walks. Includes: Almost 300 km of walking tracks, trails and beach walks; What to take on your walk; Benefits of walking; 10 minutes to 5+ hours; Quick find reference map; Melways map references; Areas covered include Point Nepean National Park to Langwarrin R eserve, Point Leo to Mt Martha and much more. ...Show more
$24.99
AUD
Category: Travel Guides | Series: Walks in Nature Ser.
Melbourne and its surrounding regions are a great place to go for a walk. Step away from the city pavements and you'll discover a world of hidden wild rivers, towering eucalypt forests, cliff-tops and sheltered coves.  This revised and completely updated edition of Walks in Nature: Melbourne is for a nyone who wants to escape into the natural world. The 32 cards are organised seasonally and feature some of the best walks in the Melbourne region - with four new walks to try in this edition! Each easy-to-carry card includes a short description, useful information and map, plus a recommended coffee and foodie stop. ...Show more
$29.99
AUD
Category: Travel Guides | Series: EXPLORE AUSTRALIA
Walks in Nature: Australia is a celebration of being outdoors. From coastal cliffs and crescents of sand, to iconic bush landscapes and wild offshore islands, this book offers more than 100 walking trails around the country, all within an easy distance of your capital city. This second edition has been completely updated and contains new walks for every state. In every chapter you'll find a variety of walks to suit every season and fitness level, with detailed track notes and easy-to-use maps. Each trail is 6-20km in distance and includes a delicious suggested foodie stop, where you can refuel and reflect on a day walking in nature. The book features walks in and around Sydney, Canberra, Melbourne, Adelaide, Perth, Brisbane and Hobart. ...Show more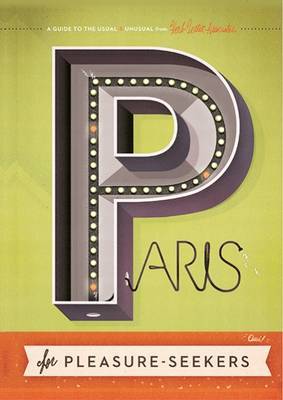 $11.50
AUD
Category: Travel Guides
We have returned from the city of light with another guide to its numerous delights and distractions. The map takes in lingerie, ballet pumps and macaroons; there are belle epoque restaurants, opulent cinemas and beatnik bookshops. In other words, Paris For Pleasure-Seekers contains sensual delights for tastes high and low. ...Show more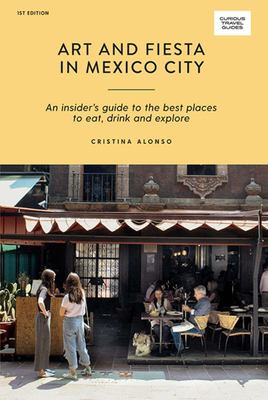 $29.99
AUD
Category: Travel Guides | Series: Curious Travel Guides
In 2016 The New York Times listed Mexico City as the number one place to go in the world.  With nearly 40 millions tourists visiting the country in 2017, tourism to Mexico is booming. And despite past safety concerns, the country's capital has undergone something of a cultural renaissance and is now bot h an enchanting and world-class travel destination. Art and Fiesta​ in Mexico City is your comprehensive guide to navigate the city's seemingly endless cultural attractions, eclectic food and drinks scene, shops, galleries and legendary markets. From major sights to recently opened venues that showcase the city's young and vibrant energy, author Cristina Alonso will ensure you make the most of your visit and then be eager to return to the most progressive city in Latin America. ...Show more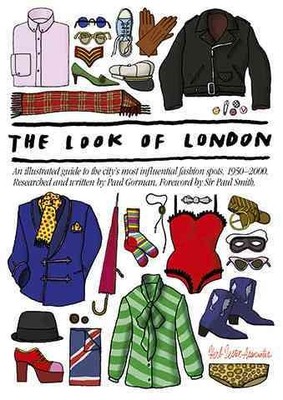 $11.50
AUD
Category: Travel Guides | Reading Level: General Adult
$11.50
AUD
Category: Travel Guides
This is our guide to the best places to shop, dance, eat and drink in London, circa 1960-1966. There are coffee bars, discotheques, boutiques and record shops, some of which have taken on almost mythical status, while others are all but forgotten - there's The Marquee, The Scotch of St James, The Ad Lib , Indica, Foale & Tuffin, Kleptomania, The Plug Hole...130 entries for the man or woman about town. ...Show more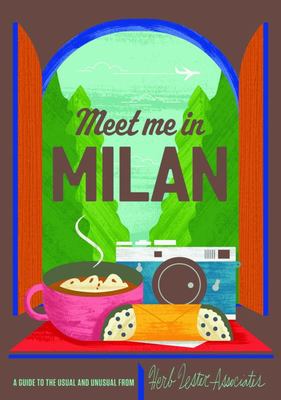 $11.50
AUD
Category: Travel Guides
Milan hides its greatest assets, they sit behind walls, through courtyards, up a flight of stairs - and this guide will take you to them. Away from the towering Duomo and Galleria Vittorio Emanuele II with its rollcall of glamorous global brands are backstreet trattorias, a botanical garden and speciali st shops of all stripes. Walk a little further for a Futurist cocktail bar, second-hand bookshops, house museums and extraordinary private art collections. Our guide takes in all this, leading you from Fondazione Prada to a humble osteria in just a few paces. It's a survey of Milan's glamour and its grit in 39 handpicked selections. ...Show more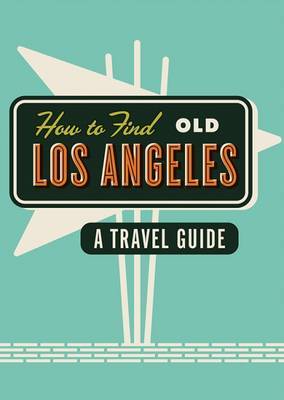 $22.95
AUD
Category: Travel Guides
An expanded and revised version of our guide How To Find Old LA, delving far deeper into the City Of Angels best preserved treasures. The guide s entries are all open to visitors. There are bars, restaurants, coffee shops, hotels and cinemas, each of which retains the classic character of another era wh ile being a vital part of the 21st-century city. The guide is divided into a booklet with annotated listings and photographs, and a separate pull-out map. This is an essential guide for anyone with an interest in 20th century architecture and pop culture, or a yearning to visit a more glamorous Los Angeles." ...Show more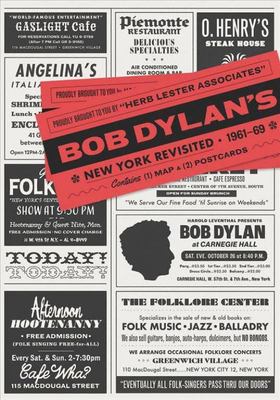 $29.95
AUD
Category: Travel Guides
On a cold night in January 1961, Bob Dylan arrived in New York. Within hours, he made his first New York performance at the Greenwich Village coffeehouse Cafe Wha? This guide charts Dylan's journey through the city from that first day through the 1960s, as he transitioned from unscrubbed folkie to world -conquering rocker, before a July 1966 motorcycle crash forced him into exile upstate. This annotated map includes more than 40 entries, including the locations of friends' apartments where he'd crash for a few nights, the many small clubs and bars at which he strummed and sang for change, the scenes of first successes and later controversies, locations of LP cover shoots, and much more. Born and raised in Minnesota as Robert Zimmerman, it was only in New York that he completed his transformation into Bob Dylan, during the frenetic period this guide documents. ...Show more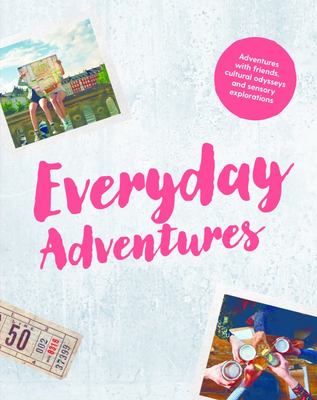 $24.99
AUD
Category: Travel Guides | Series: Lonely Planet Ser.
Weave a little wonder into daily life with these fun and challenging activities - and experience your local area in a whole new way. Invite friends on a social adventure, follow your senses somewhere new and embark on a cultural odyssey. Lonely Planet shows you how to embrace the traveller spirit and di scover a new side to where you live. For each activity, we tell you what to bring and provide simple, easy-to-follow instructions to make it a success. You'll also find a case study from someone who's completed it, as well as surprising facts and anecdotes that shed light on the history and science behind each quirky quest. Everyday Adventuresis comprised of five themed chapters: 1. Follow Your Senses: Urban Foraging Fly By Night Macro Lensing Food Quest Memory Lane 2. Social Adventures: Pint-Sized Tour Guide Social Media Slave Life Swap Bartender's Knock Trip Poker 3. Challenge Yourself: Airport Tourism Plastic Challenge Lend a Hand Locally Long-Haul Hitchhiking End of the Line 4. Cultural Odysseys: Street Art Movie Magic Urban Zen Vintage Travel Literary Jaunt 5. Roll the Dice: Hands of Fate Traveller's Roulette Life-Sized Monopoly Human Chess Out of Office About Lonely Planet: Lonely Planet is a leading travel media company and the world's number one travel guidebook brand, providing both inspiring and trustworthy information for every kind of traveller since 1973. Over the past four decades, we've printed over 145 million guidebooks and grown a dedicated, passionate global community of travellers. You'll also find our content online, on mobile, video and in 14 languages, 12 international magazines, armchair and lifestyle books, ebooks, and more. ...Show more