$30.00
AUD
Category: Travel Guides | Series: Inspired Traveller's Guides
Wander off the beaten track to uncover the world's most secret destinations: discover an ancient gateway to the Mayan underworld, a mysterious underwater monument sunken off the Ryukyu Islands in Japan or a prehistoric village covered for centuries by a huge sand dune in the Orkney Islands. Travel journ alist Sarah Baxter's evocative words instantly transport you to twenty-five of the world's most obscured places. From remote locations that visitors must trek and wade just to catch a glimpse of, to forgotten cities only recently revealed and places purposefully hidden as sanctuaries from persecution, each destination has a very human story at its heart. Savour a moment to delight in the serenity and seclusion of the secret escapes collected in this beautifully illustrated guide, full of surprise, wonder and sights otherwise unseen.   ...Show more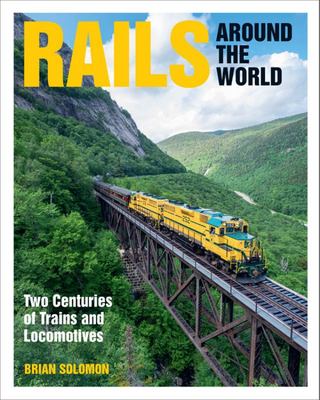 $59.99
AUD
Category: Travel Guides
Rails Around the World is a visually glorious history depicting trains and locomotives at work in scenic locations throughout North America, Europe, and Asia.  
$59.99
AUD
Category: Travel Guides
In this lavishly illustrated and gift-worthy guide, the world's most beloved expert on la dolce vita takes readers on the ultimate insider's tour of Italy's 20 iconic regions, revealing little-known gems, off-the-beaten-path destinations, and one-of-a-kind experiences. This lush guide, featuring more th an 350 glorious photographs from National Geographic, showcases the best Italy has to offer from the perspective of two women who have spent their lives reveling in its unique joys. In these illuminating pages, Frances Mayes, the author of Under the Tuscan Sun and many other bestsellers, and New York Times travel writer Ondine Cohane reveal an Italy that only the locals know, filled with top destinations and unforgettable travel experiences in every region. From the colorful coastline of Cinque Terre and the quiet ports of the Aeolian Islands to the Renaissance architecture of Florence and the best pizza in Rome, every section features insider secrets and off-the-beaten-path recommendations (for example, a little restaurant in Piedmont known for its tajarin, a pasta that is the perfect bed for the region's celebrated truffles). Here are the best places to stay, eat, and tour, paired with the rich history of each city, hillside town, and unique terrain. Along the way, you'll make stops at the country's hidden gems--art galleries, local restaurants, little-known hiking trails, spas, and premier spots for R&R. Inspiring and utterly unique, this vivid treasury is a must-have for anyone who wants to experience the best of Italy. ...Show more
$35.00
AUD
Category: Travel Guides | Series: Fifty Places Ser.
Fifty Places to Run Before You Dieis a beautifully illustrated collection of the most exhilarating running courses in the world. Featuring a balance of popular races (marathons, 10Ks, and endurance runs) and scenic trails off the beaten path, as well as interviews with accomplished runners and leaders o f respected running organizations, this book divulges the details that make each venue unique--and plenty of tips for those who aspire to run there. Readers will discover events and courses both national and international, including the Ultra-Trail du Mont Blanc in France, the New York City Marathon, the Vancouver Sun Run, the Grand Canyon, the Dolomites in Italy, and the Great Ocean Road Marathon in Australia. Fifty Places to Run Before You Dieis an essential travel companion for runners of all levels seeking to conquer new terrain while breaking personal records. ...Show more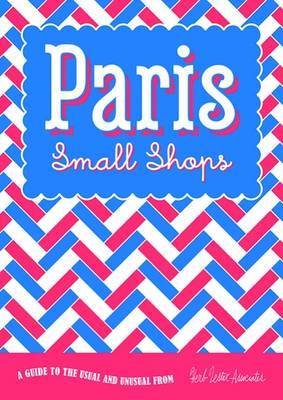 $11.50
AUD
Category: Travel Guides
Rare among the world s great cities, Paris has managed to hold onto many small, specialist shops. Places that combine function and expertise with charm and character. The guide is a survey of these small shops, old and new, taking in stationery, taxidermy, toys, cookware, rat traps, candles, and a great deal more." ...Show more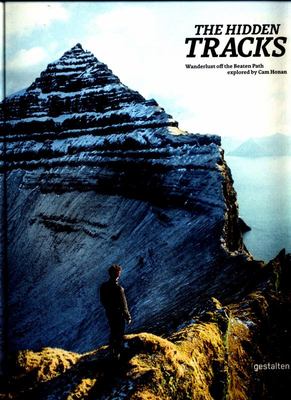 $95.00
AUD
Category: Travel Guides
Embark on a thrilling exploration of the world's most exciting, magnificent, and varied walking trails and hiking destinations. Besides the better-known paths, The Hidden Tracks will also highlight some of the more out-of-the-way gems--be it an expedition on the other side of the world or a day's hike j ust a few hours from your hometown. From a magic trail leading through a forest of giant trees and breathtaking mountain ascents in South America to a trek among some of the highest sand dunes in the world in Mongolia, this selection of one-of-a-kind trails is presented with stunning imagery, detailed trail descriptions, overview maps, and insider advice on how to make the most of each trip. The book is both a visual journey and an invitation to pack your hiking boots and discover untouched hiking destinations. ...Show more
$35.00
AUD
Category: Travel Guides | Series: Fifty Places Ser.
What is the most unforgettable place you've ever taken a refreshing sip of a cold beer? In Fifty Places to Drink Beer Before You Die, Chris Santella explores the best destinations to crack open a cold one, reflect on the day, and take in the scenery. The book features the world's top locations for imbib ing, from beautiful landscapes to beer festivals, breweries, classic drinking establishments, and brand-new, under-the-radar spots. With a mix of national and international places to visit--Asheville, Denver, Prague, Munich, Vienna, and more--as well as firsthand accounts from contributors such as Jim Koch (founder of Boston Brewing Company/ Samuel Adams) and Joe Wiebe (author of CraftBeer Revolution), this book will make you want to trek to each must-see destination. Packed with beautiful, vibrant photographs that bring each locale to life, Fifty Places to Drink Beer Before You Die will leave you craving barley and hops and eagerly planning your next trip. ...Show more
$39.90
AUD
Category: Travel Guides | Series: Travel Guide Ser.
Lonely Planet: The world's number one travel guide publisher* Lonely Planet's Australiais your passport to the most relevant, up-to-date advice on what to see and skip, and what hidden discoveries await you. Stake out a patch of sand on Bondi Beach before exploring the big-ticket sights of Sydney, dive into the dazzling ecosystem of the Great Barrier Reef, and drive along the Great Ocean Road spying the Twelve Apostles on the way - all with your trusted travel companion. Get to the heart of Australia and begin your journey now! Inside Lonely Planet's Australia: Colour maps and images throughout Highlightsand itinerarieshelp you tailor your trip to your personal needs and interests Insider tipsto save time and money and get around like a local, avoiding crowds and trouble spots Essential infoat your fingertips- hours of operation, phone numbers, websites, transit tips, prices Honest reviews for all budgets- eating, sleeping, sightseeing, going out, shopping, hidden gems that most guidebooks miss Cultural insightsprovide a richer, more rewarding travel experience - history, people, music, landscapes, wildlife, cuisine, politics Covers:Sydney, New South Wales, Canberra, Queensland, Brisbane, Melbourne, Victoria, Tasmania, Adelaide, Darwin, the Northern Territory, Perth and the Outback. The Perfect Choice: Lonely Planet's Australiais our most comprehensive guide to Australia, and is perfect for discovering both popular and off-the-beaten-path experiences. Looking for just the highlights? Check out Pocket Sydney, our smaller guide featuring the best sights and experiences for a short visit or weekend trip. About Lonely Planet: Lonely Planet is a leading travel media company and the world's number one travel guidebook brand, providing both inspiring and trustworthy information for every kind of traveller since 1973. Over the past four decades, we've printed over 145 million guidebooks and grown a dedicated, passionate global community of travellers. You'll also find our content online, and in mobile apps, video, 14 languages, nine international magazines, armchair and lifestyle books, ebooks, and more.  'Lonely Planet guides are, quite simply, like no other.' - New York Times 'Lonely Planet. It's on everyone's bookshelves; it's in every traveller's hands. It's on mobile phones. It's on the Internet. It's everywhere, and it's telling entire generations of people how to travel the world.' - Fairfax Media (Australia) Important Notice:The digital edition of this book may not contain all of the images found in the physical edition. ...Show more
$39.99
AUD
Category: Travel Guides
Inspired by the blog and Instagram account, Vanlife Diaries is an inspiring and detailed look into the world of the rolling homes built and occupied by a new generation of modern gypsies: a range of professionals and creatives who have ditched conventional houses for the freedom of the road and the beau ty of the outdoors. More than 200 photographs feature the vanlifers, their pets, and their converted vans and buses--VWs, Sprinters, Toyotas, and more--with the interiors uniquely customized and decorated for their work and hobbies, as well as the stunning natural locations that are the movement's inspiration. Interviews and narrative captions share the stories of these nomads and how they decided to pursue vanlife, and provide practical tips and inspiration for downsizing, finding and converting your vehicle, and working and living on the road. ...Show more
$45.00
AUD
Category: Travel Guides
Spending the kids' inheritance. Growing old disgracefully. Life begins at 50. You see these catchy phrases on bumper stickers, tea towels and even t-shirts, but all jokes aside, there is one thing we all know - no matter how old our driver's license says we are, we all feel much younger at heart. And tr avel goes a long way in keeping you young. Inside this book you'll find hundreds of holiday ideas across Australia and New Zealand, from luxury escapes to walking holidays, bike rides, train journeys, golfing trips, garden tours and unforgettable wildlife encounters. Now that you've got the mortgage monkey off your back and a bit of a nest egg to spend, time on your hands if you have retired - or cut back on the working hours - and the kids are old enough to look after themselves (even if they haven't yet left home), it's the perfect time to travel, particularly while you're still fit and active enough to really enjoy it. After all, you've earned it.   ...Show more
$59.99
AUD
Category: Travel Guides
Today's discerning travelers are not merely looking for the best accommodations and eateries, they're seeking a unique experience. In this age of low-cost flights and easy travel, sponsored search results and thousands of indistinguishable reviews, how do you avoid the crowds and find the hidden gems? T ried-and-true knowledge from an authority on the ground is what makes the difference between a good experience and a truly memorable one. In this new guide to Italy, travel expert Herbert Ypma surprises and delights with his unparalleled eye for detail and his unerring ability to separate the exceptional from the mundane.The experiences Ypma maps out across the length and breadth of Italy include the best places to stay, eclectic adventures, legendary places to eat, and historical sites to visit enhanced by nuggets of fascinating history. Brimming with beautiful new photography of every location, as well as hand-drawn maps and illustrations, this book visits all of Italy's best-loved regions, including Sicily, Naples, the Aeolian Islands, the Amalfi Coast, Capri, Matera, Puglia, Rome, Lazio, Umbria, Sardinia, Florence, Tuscany, Milan, Lake Como, Verona, and Venice. Combined with Ypma's insightful text, New Map Italy is as unique, authentic, and distinctive as Italy itself. ...Show more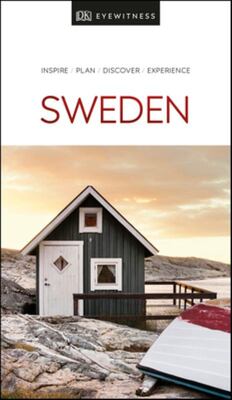 $29.99
AUD
Category: Travel Guides | Series: Travel Guide Ser.
DK Eyewitness Travel Guide: Sweden is your expert guide to this breathtaking country. The fully updated guide includes unique cutaways, floor plans, and reconstructions of the must-see sights, plus street-by-street maps of all cities and towns. DK's insider travel tips and essential local information w ill help you discover the best of this Scandinavian country region-by-region, from local festivals and markets to day trips around the countryside. Detailed listings will guide you to hotels, restaurants, bars, and shops for all budgets, while practical information will help you to get around by train, bus, or car. What's new in DK Eyewitness Travel Guides New itineraries based on length of stay, regional destinations, and themes. Brand-new hotel and restaurants listings including DK's Choice recommendations. Restaurant locations plotted on redrawn area maps and listed with sights. Redesigned and refreshed interiors make the guides even easier to read. With hundreds of full-color photographs, hand-drawn illustrations, and custom maps that brighten every page, DK Eyewitness Travel Guide: Sweden truly shows you this country as no one else can. ...Show more