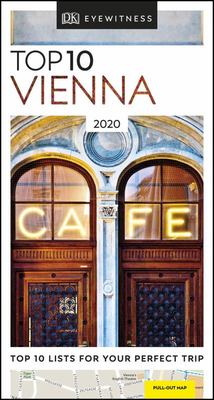 $19.99
AUD
Category: Travel Guides | Series: DK Eyewitness Travel Guide Ser.
Follow in the footsteps of Empress Sissi at the Hofburg Palace, enjoy a performance at the magnificent State Opera House, marvel at Gustav Klimt paintings at the Belvedere Palace or tuck into Sachertorte in Cafe Central. From top 10 restaurants to the top 10 music venues, explore the best of Vienna with this easy-to-use travel guide. Inside Top 10 Vienna- - Eight easy-to-follow itineraries to help you make the most of your trip - Top 10 lists showcase the best attractions in Vienna, covering the Kunsthistorisches Museum, Sch nbrunn Palace, Stephansdom and many more - Free laminated pull-out map of Vienna, plus six full-colour area maps - In-depth neighbourhood guides explore the most interesting areas, with the best places for shopping, going out and sightseeing - Colour-coded chapters divided by area make it easy to find information quickly and plan your day - Essential travel tips, including our expert choices of where to stay, eat, shop and sightsee, plus useful transport, visa and health information - Colour maps help you navigate with ease - Covers Central Vienna, Alsergrund, Museumsquartier, Opera and Naschmarkt, Karlskirche to the Belvedere and Greater Vienna Staying for longer and looking for a comprehensive guide to Vienna? Try our DK Eyewitness Travel Guide Vienna. Or planning to explore Austria further? Try our DK Eyewitness Travel Guide Austria. About DK Eyewitness Travel- DK's Top 10 guides take the work out of planning a short trip, with easy-to-read maps, tips and tours to inform and enrich your weekend trip or cultural break. DK is the world's leading illustrated reference publisher, producing beautifully designed books for adults and children in over 120 countries. ...Show more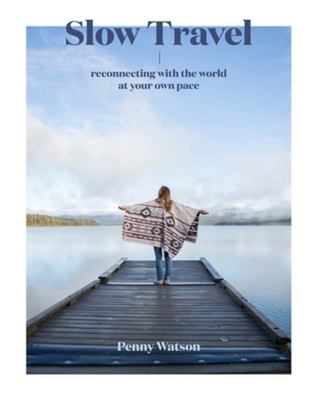 $50.00
AUD
Category: Travel Guides
It can be challenging to travel in the modern world without falling for the temptations of fast planes, cheap airlines, last-minute tickets, quick-fix travel apps and overzealous tour operators. To actually take a back seat, and allow yourself time to embrace the ebb and flow of travel, requires a more thoughtful and philosophical way of journeying. Slow Travel is a beautifully designed and practical compendium of places, activities, tours and experiences that will inspire you to get on the road in your own time and on your own terms. This book explores slow travel as a physical or philosophical endeavor, taking readers off the beaten track and through nature, and unveils journeys that will nurture talent and ignite the inner-self. You could decide to cruise slow-mo down Egypt's Nile on a 19th-century steam ship, visit ancient dzongs and temples in Bhutan or learn the art of sourdough baking in Venice. There are features on the world's best wellness escapes, digital-detox destinations and 'slo-tels' (hotels where long minimum stays and remote locations ensure full immersion). Along with compelling information, interviews and imagery, you'll find a how-to guide of helpful tips, from planning for slow travel to what music to listen to in the slow zone. In this fast-paced world, it's worth adjusting your vacation time to a pace we can all strive to keep up with.   ...Show more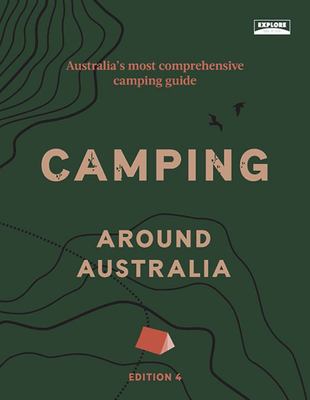 $50.00
AUD
Category: Travel Guides
Now in its fourth edition, Camping around Australia has become the go-to guide for all recreational campers. With over 3200 campsites included across the country, particularly highlighting campsites in national parks and other green areas, the problem isn't finding somewhere to camp - it's deciding whic h one to choose. Basically the only thing the book doesn't do is set up your tent for you! All of the information has been checked and updated by a team of researchers, including all campsite symbols such as free camping and dog-friendly campsites. We've also included a new symbol for wifi access and note which phone companies you will be most likely to get reception with. So whether you're an urbanite wanting to get back to nature, a family wanting to spend quality time outdoors, backpackers wanting to see the real country or roadtrippers looking for budget accommodation, there's no better guide for navigating Australia's campsites.     ...Show more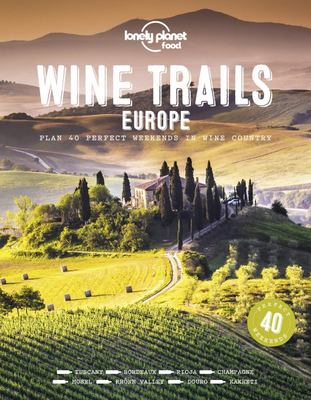 $34.99
AUD
Category: Travel Guides | Series: Lonely Planet Food Ser.
  Lonely Planet's latest Wine Trails book is your guide to the perfect European wine getaway. Featuring Europe's most exciting and up-and-coming wine destinations, cult favorites, and secret gems. Discover 40 trails, from Vienna's urban vineyards to Portugal's Alentejo region, with the help of our regi onal wine experts who introduce you to each old world destination. Enjoy an authentic taste of Europe with Wine Trails - Europe. ...Show more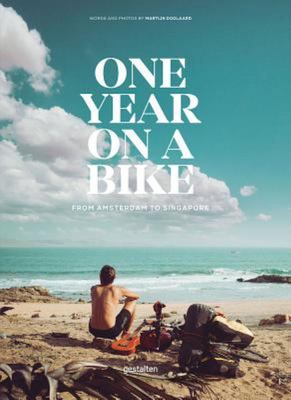 $95.00
AUD
Category: Travel Guides
The title says it all: one man, one bike, one long ride, the adventure, the pleasure, and the pain. It is simultaneouslya travelogue and visual journey. Martijn Doolaard traded the convenience of a car and the distractions of daily life for a cross-continental cycling journey: a biped adventure that wou ld take him from Amsterdam to Singapore. Leaving behind repetitive routines, One Year on a Bike indulges in slow travel, the subtlety of a gradually changing landscape, and the lessons learned through traveling. Venturing through Eastern European fields of yellow rapeseed to the intimate hosting culture and community in Iran, One Year on a Bike is a vivid chronicle of what can happen when the norm is pointedly replaced by exceptional self-discoveries and beautiful scenery. Doolaard shares the gear and knowledge that made his trip possible alongside the passionate curiosities that served as his impetus. ...Show more
$29.99
AUD
Category: Travel Guides | Series: Curious Travel Guides
Florence is renowned for its Renaissance art, yet this celebrated city is more than just a tourist hub for galleries filled with gilt-framed paintings. Go beyond the facade of the palazzi and instead take a turn down the cobblestone side streets to discover vintage stores housing designer names, restaur ants offering farm-to-table dishes and boutique hotels in 16th-century buildings. Lost in Florence is the culmination of the author's popular blog by the same name and offers a comprehensive guide to the very best places to eat, drink, shop and explore in this magical Italian city. A series of itineraries mean you can get the most out of your visit, whether you have only a day or two or more, and daytrips to nearby places like Siena, Cinque Terre and the Chianti wine region are also included. Italians pride themselves on a quality of life - la dolce vita - and with this beautifully designed guidebook, you will discover those unique travel experiences beyond the tourist haunts. ...Show more
$29.99
AUD
Category: Travel Guides
We all have those bucket list destinations in Australia - the places in our own backyard that we plan to visit one day (before we kick the bucket, of course). Australia's Ultimate Bucket List is your guide to the most iconic and diverse destinations across this stunning country that you really should se e in this lifetime. The 100 destinations featured have been curated by Jennifer Adams and Clint Bizzell from Network Ten's popular travel show Places We Go. Through Jen and Clint's experience, and with the help of public voting on the Places We Go website, this list covers every state and territory. You'll find famous destinations as well as lesser known places, including the shifting colours of Uluru, the immense desert landscape of the Nullarbor, and the vast marine organism that is our Great Barrier Reef. Featuring beautiful photography from each location, and with a map of Australia to help you pinpoint each destination, this book is the perfect gift for every Australian. ...Show more
$39.99
AUD
Category: Travel Guides | Series: Ultimate Ser.
Australians have always loved a good road trip, whether it's a leisurely Sunday drive through wineries or to a beach near a major city, a quick weekend getaway into the mountains or roughing it on a remote outback track. And hitting the road is a great way to spend our holiday time with family and frien ds. In Ultimate Road Trips: Australia, author Lee Atkinson highlights 40 of the best driving holidays around the country. Each chapter includes information on things to see and do, detailed route maps and a handy list of distances to help you plan your trip, as well as lots of useful advice on family-friendly attractions, where to eat and the best hotels, guesthouses, caravan parks and camping spots. You'll also find details on the best time of year to visit, driving tips and a guide to surviving a road trip with a back seat full of kids. Keep this book in the car for when you're out on the road, or curl up with it at home and dream about your next journey.     ...Show more