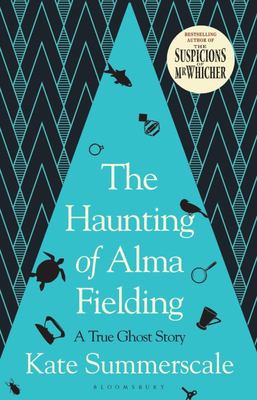 $29.99
AUD
Category: True Crime
'A page-turner with the authority of history' PHILIPPA GREGORY'As gripping as a novel. An engaging, unsettling, deeply satisfying read' SARAH WATERSLondon, 1938. Alma Fielding, an ordinary young woman, begins to experience supernatural events in her suburban home. Nandor Fodor - a Jewish-Hungarian refug ee and chief ghost hunter for the International Institute for Psychical research - begins to investigate. In doing so he discovers a different and darker type of haunting: trauma, alienation, loss - and the foreshadowing of a nation's worst fears. As the spectre of Fascism lengthens over Europe, and as Fodor's obsession with the case deepens, Alma becomes ever more disturbed. With rigour, daring and insight, the award-winning pioneer of historical narrative non-fiction Kate Summerscale shadows Fodor's enquiry, delving into long-hidden archives to find the human story behind a very modern haunting.   ...Show more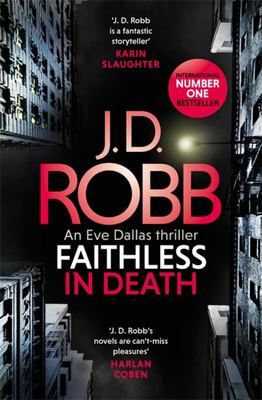 $32.99
AUD
Category: True Crime | Series: In Death Ser.
It's a beautiful Spring day in NYC when Lt. Eve Dallas gets an early morning murder call. A talented young sculptor hasn't had such a perfect day in May. Killed by her own hammer, at first it looks like an argument with a jealous partner but it soon becomes clear that there is much more to this case tha n a lovers' quarrel turned fatal. Eve finds herself drawn into the dark and dangerous world of a secret order. A world in which white supremacy, misogyny and religious fanaticism are everyday activities. Eve has dealt with some tough cases before but is it too much even for her to take on a wealthy, influential organisation with friends in very high places.....? ...Show more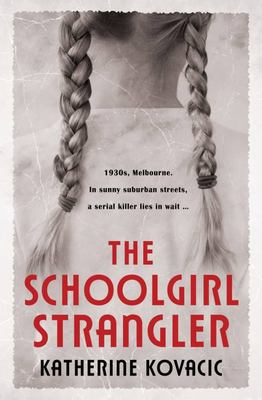 $32.99
AUD
Category: True Crime
The shocking true story of a serial killer in 1930s Melbourne.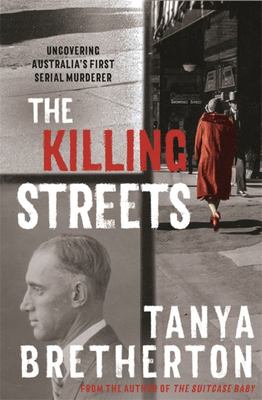 $29.99
AUD
Category: True Crime | Series: The\Australian Crime Vau Ser. | Reading Level: near fine
From the acclaimed author of The Suitcase Baby and The Suicide Bride, the story of a series of horrific murders that began in 1930s Sydney - and a killer who remained at large for over two decades. In December 1932, as the Depression tightened its grip, the body of a woman was found in Queens Park, Sydn ey. It was a popular park. There were houses in plain view. Yet this woman had been violently murdered without anyone noticing. Other equally brutal and shocking murders of women in public places were to follow. Australia's first serial killer was at large. Police failed to notice the similarities between the victims until the death of one young woman - an aspiring Olympic swimmer - made the whole city take notice. On scant evidence, the unassuming Eric Craig was arrested. But the killings didn't stop... This compelling story of a city crippled by fear and a failing economy, of a killer at large as panic abounds, is also the story of what happens when victims aren't perfect and neither are suspects, and when a rush to judgement replaces the call of reason.   ...Show more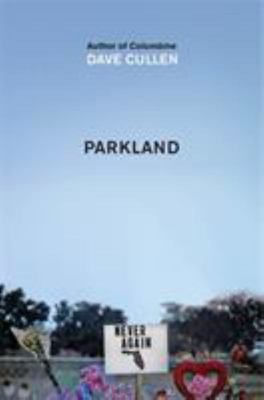 $29.99
AUD
Category: True Crime
On the first anniversary of the events at Parkland, the acclaimed, New York Times bestselling author of Columbine offers an intimate, deeply moving account of the extraordinary teenage survivors who became activists and pushed back against the NRA and feckless Congressional leaders--inspiring millions o f Americans to join their grassroots #neveragain movement.Nineteen years ago, Dave Cullen was among the first to arrive at Columbine High, even before most of the SWAT teams went in. While writing his acclaimed account of the tragedy, he suffered two bouts of secondary PTSD. He covered all the later tragedies from a distance, working with a cadre of experts cultivated from academia and the FBI, but swore he would never return to the scene of a ghastly crime. But in March 2018, Cullen went to Marjory Stoneman Douglas High School because something radically different was happening. In nearly twenty years witnessing the mass shootings epidemic escalate, he was stunned and awed by the courage, anger, and conviction of the high school's students. Refusing to allow adults and the media to shape their story, these remarkable adolescents took control, using their grief as a catalyst for change, transforming tragedy into a movement of astonishing hope that has galvanized a nation. Cullen unfolds the story of Parkland through the voices of key participants whose diverse personalities and outlooks comprise every facet of the movement. Instead of taking us into the minds of the killer, he takes us into the hearts of the Douglas students as they cope with the common concerns of high school students everywhere--awaiting college acceptance letters, studying for mid-term exams, competing against their athletic rivals, putting together the yearbook, staging the musical Spring Awakening, enjoying prom and graduation--while moving forward from a horrific event that has altered them forever. Deeply researched and beautifully told, Parkland is an in-depth examination of this pivotal moment in American culture--and an up-close portrait that reveals what these extraordinary young people are like as kids. As it celebrates the passion of these astonishing students who are making history, this spellbinding book is an inspiring call to action for lasting change. ...Show more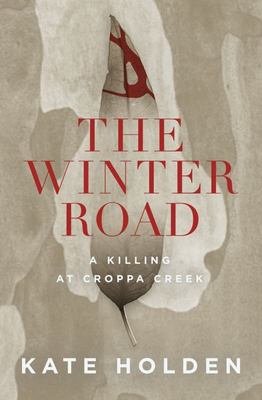 $32.99
AUD
Category: True Crime
An epic true story of greed, power and a desire for legacy from an acclaimed Australian storyteller. July 2014, a lonely road at twilight outside Croppa Creek, New South Wales: 80-year-old farmer Ian Turnbull takes out a .22 and shoots environmental officer Glen Turner in the back. On one side, a farmer hoping to secure his family's wealth on the richest agricultural soil in the country. On the other, his obsession: the government man trying to apply environmental laws.  The brutal killing of Glen Turner splits open the story of our place on this land. Is our time on this soil a tale of tragedy or triumph – are we reaping what we've sown? Do we owe protection to the land, or does it owe us a living? And what happens when, in pursuit of a legacy, a man creates terrible consequences?  Kate Holden brings her discerning eye to a gripping tale of law, land and inheritance. It is the story of Australia. ...Show more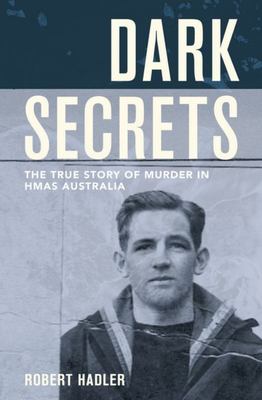 $29.99
AUD
Category: True Crime
The True Story of Murder in HMAS Australia A dark secret lurked aboard HMAS Australia, the flagship of the Royal Australian Navy. In 1942, with a Japanese invasion looming, those aboard the ship were shocked and completely unprepared to deal with the brutal murder of a young sailor by two shipmates who were allegedly part of a homosexual group on the flagship. A swift military investigation and court martial were conducted. The officers faced a difficult, almost impossible task. How were they to prove the guilt of sailors accused of murdering a shipmate without exposing the motive for the crime, which would unleash embarrassing propaganda onto the world for the enemy to exploit? This would prove to be one of the most controversial events in the history of the Royal Australian Navy and trigger unprecedented legal and political events. But the real victim in this tragic story was the young sailor who was stabbed to death on the deck of Australia. He was a faceless victim, lost to the pages of history after he was buried at sea. However, family photographs now put a face to his name, and telegrams and letters reveal the full extent of this tragedy for his family. The full details of the murder, the names of the sailors involved in an alleged homosexual group on the flagship and the dark motive for his murder have been buried for more than two generations in the National Archives. The ultimate fate of the sailors convicted of his murder has also been hidden for far too long. It is well past time that the full story of the three sailors and what happened on board Australia that dark night on the Coral Sea in 1942 and afterwards is finally told. ...Show more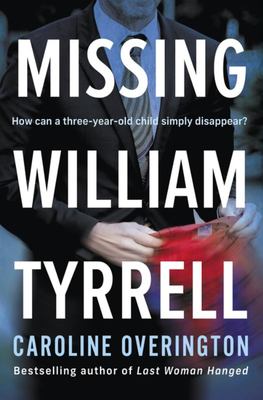 $34.99
AUD
Category: True Crime
   One minute a little boy is playing outside his foster nana's house, the next minute, he's gone. How can a three year old child simply disappear? On Friday 12 September 2014, William Tyrrell - a playful three-year-old boy dressed in a fire-engine red Spider-Man suit - disappears from a quiet street in broad daylight. It's assumed he's lost in the nearby bushland, but despite an intensive search, he's not found, and police start to suspect he's been abducted. No trace of William - not a shoe, not a hair - has ever been found, but now is not the time to surrender. How can a little boy just vanish? We have to find him. From best-selling author and Walkley Award-winning journalist, Caroline Overington, Missing William Tyrrell is a moving and compelling exploration of one of Australia's most baffling and heartbreaking mysteries. ...Show more
$34.99
AUD
Category: True Crime
Boys with everything to live for ... A community betrayed ... The whistle-blower priest who paid the ultimate price Glen Walsh and Steven Alward were childhood friends in their tight-knit working-class community in Shortland, on the outskirts of Newcastle, New South Wales. Both proud altar boys at the local Catholic church, they went on to attend the city's Catholic boys' highs schools: Glen to Marist Brothers and Steven to St Pius X. Both did well: Steven became a journalist; Glen a priest. But when Glen discovered another priest was sexually abusing boys, he reported the offending to police, breaking Canon Law and his vows to the Catholic 'brotherhood' in the process. Just weeks before he was due to give evidence at a key trial against the highest cleric to ever be charged with covering up child abuse, Father Glen Walsh was dead. Two months later, his friend Steven also died, only weeks before he was to marry the love of his life. Ensuing investigations revealed that at least 60 men in the region had taken their own lives. Why? What had happened, and why were so many from the three Catholic high schools in the area? By six-time Walkley Award-winning investigative reporter Suzanne Smith, The Altar Boys is the powerful expose of widespread and organised clerical abuse of children in an Australian city, and how the cover-up in the Catholic Church in Australia extended from parish priests to every echelon of the organisation. Focusing on two childhood friends, their families and community, this gripping and explosive story is backed by secret documents, diary notes and witness accounts, and details a deliberate church strategy of using psychological warfare against witnesses in key trials involving paedophile priests. ...Show more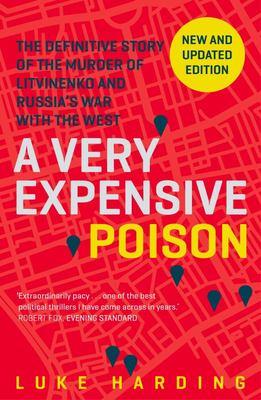 $22.99
AUD
Category: True Crime
1st November 2006: Alexander Litvinenko is brazenly poisoned in central London. Twenty-two days later he dies, killed from the inside by Polonium - a rare, lethal and highly radioactive substance. His crime? He had made some powerful enemies in Russia. This is the inside story of the life and death of L itvinenko and of Russia's new cold war with the west. Harding traces the journey of the nuclear poison across London, from hotel room to nightclub, assassin to victim. It's a deadly trail that leads back to Vladimir Putin, and to a regime exposed by the Panama Papers. ...Show more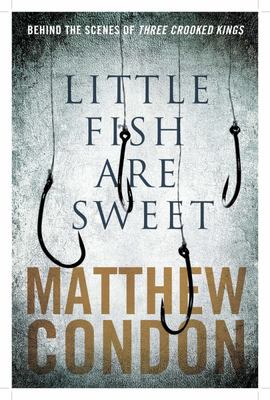 $32.95
AUD
Category: True Crime
"I recall meeting Lewis on a number of occasions in company with Tony Murphy. I recall conversation getting around to payments of money with Murphy and Lewis. Lewis thanked me on several occasions and said 'Little fish are sweet." --Jack 'The Bagman' Herbert in evidence to the Fitzgerald Inquiry 1988. L ittle Fish Are Sweet is Matthew Condon's extraordinary personal account of writing the Three Crooked Kings trilogy. When Condon first interviewed disgraced former police commissioner Terry Lewis, he had no idea that it would be the start of a turbulent six-year journey. As hundreds of people came forward to share their powerful and sometimes shocking stories, decades of crime and corruption were revealed in a new light.  Risking threats and intimidation, Condon tirelessly pursued his investigations into a web of cold murder cases and past conspiracies. What he discovered is much more sinister than anyone could have imagined.  ...Show more
$32.95
AUD
Category: True Crime | Series: Three Kings part 3 | Reading Level: General Adult
The gripping finale to Three Crooked Kings and Jacks and Jokers brings to a close Matthew Condon's bestselling true crime trilogy. In 1983, the soon-to-be-knighted Police Commissioner Terry Lewis continues to turn a blind eye to the operation of The Joke, a highly organised system of graft payments fro m illegal gambling, prostitution, and illicit drugs. As the tentacles of this fraudulent vice network spread, the fabric holding together the police, judiciary, and political system starts to unravel. All Fall Down offers an unprecedented insight into the Fitzgerald Inquiry and Lewis's subsequent years in prison, and explores the real story behind the dramatic exit of Sir Joh Bjelke-Petersen. Drawing from interviews with key players who have, until now, been afraid to speak publicly, All Fall Down celebrates the bravery of those unsung heroes who risked everything to expose the truth. This epic trilogy provides the definitive account of an unforgettable period in Queensland's history. The devastating consequences of those decades of corruption still reverberate today. ...Show more