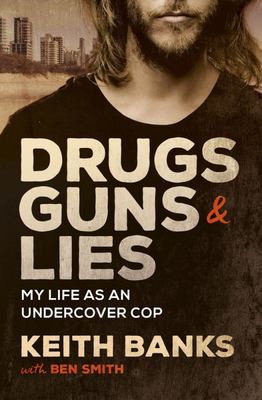 $29.99
AUD
Category: True Crime
A story from the inside when Queensland had the most corrupt police force in the country. This is what it's really like to be an undercover police officer.
$32.95
AUD
Category: True Crime | Series: Three Kings part 3 | Reading Level: General Adult
The gripping finale to Three Crooked Kings and Jacks and Jokers brings to a close Matthew Condon's bestselling true crime trilogy. In 1983, the soon-to-be-knighted Police Commissioner Terry Lewis continues to turn a blind eye to the operation of The Joke, a highly organised system of graft payments fro m illegal gambling, prostitution, and illicit drugs. As the tentacles of this fraudulent vice network spread, the fabric holding together the police, judiciary, and political system starts to unravel. All Fall Down offers an unprecedented insight into the Fitzgerald Inquiry and Lewis's subsequent years in prison, and explores the real story behind the dramatic exit of Sir Joh Bjelke-Petersen. Drawing from interviews with key players who have, until now, been afraid to speak publicly, All Fall Down celebrates the bravery of those unsung heroes who risked everything to expose the truth. This epic trilogy provides the definitive account of an unforgettable period in Queensland's history. The devastating consequences of those decades of corruption still reverberate today. ...Show more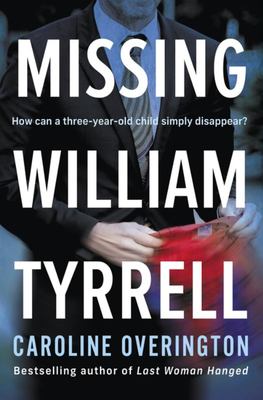 $34.99
AUD
Category: True Crime
   One minute a little boy is playing outside his foster nana's house, the next minute, he's gone. How can a three year old child simply disappear? On Friday 12 September 2014, William Tyrrell - a playful three-year-old boy dressed in a fire-engine red Spider-Man suit - disappears from a quiet street in broad daylight. It's assumed he's lost in the nearby bushland, but despite an intensive search, he's not found, and police start to suspect he's been abducted. No trace of William - not a shoe, not a hair - has ever been found, but now is not the time to surrender. How can a little boy just vanish? We have to find him. From best-selling author and Walkley Award-winning journalist, Caroline Overington, Missing William Tyrrell is a moving and compelling exploration of one of Australia's most baffling and heartbreaking mysteries. ...Show more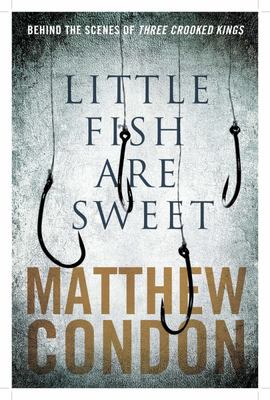 $32.95
AUD
Category: True Crime
"I recall meeting Lewis on a number of occasions in company with Tony Murphy. I recall conversation getting around to payments of money with Murphy and Lewis. Lewis thanked me on several occasions and said 'Little fish are sweet." --Jack 'The Bagman' Herbert in evidence to the Fitzgerald Inquiry 1988. L ittle Fish Are Sweet is Matthew Condon's extraordinary personal account of writing the Three Crooked Kings trilogy. When Condon first interviewed disgraced former police commissioner Terry Lewis, he had no idea that it would be the start of a turbulent six-year journey. As hundreds of people came forward to share their powerful and sometimes shocking stories, decades of crime and corruption were revealed in a new light.  Risking threats and intimidation, Condon tirelessly pursued his investigations into a web of cold murder cases and past conspiracies. What he discovered is much more sinister than anyone could have imagined.  ...Show more
$12.99
AUD
Category: True Crime | Series: Popular Penguins Ser.
Selected by the Modern Library as one of the 100 best nonfiction books of all time   From the Modern Library's new set of beautifully repackaged hardcover classics by Truman Capote--also available are Breakfast at Tiffany's and Other Voices, Other Rooms (in one volume), Portraits and Observations, an d The Complete Stories   Truman Capote's masterpiece, In Cold Blood, created a sensation when it was first published, serially, in The New Yorker in 1965. The intensively researched, atmospheric narrative of the lives of the Clutter family of Holcomb, Kansas, and of the two men, Richard Eugene Hickock and Perry Edward Smith, who brutally killed them on the night of November 15, 1959, is the seminal work of the "new journalism." Perry Smith is one of the great dark characters of American literature, full of contradictory emotions. "I thought he was a very nice gentleman," he says of Herb Clutter. "Soft-spoken. I thought so right up to the moment I cut his throat." Told in chapters that alternate between the Clutter household and the approach of Smith and Hickock in their black Chevrolet, then between the investigation of the case and the killers' flight, Capote's account is so detailed that the reader comes to feel almost like a participant in the events. ...Show more
$22.99
AUD
Category: True Crime
On the scorching February day in 2009 that became known as Black Saturday, a man lit two fires in Victoria's Latrobe Valley, then sat on the roof of his house to watch the inferno. In the Valley, where the rates of crime were the highest in the state, more than thirty people were known to police as fire bugs. But the detectives soon found themselves on the trail of a man they didn't know. The Arsonist takes readers on the hunt for this man, and inside the strange puzzle of his mind. It is also the story of fire in this country, and of a community that owed its existence to that very element. The command of fire has defined and sustained us as a species - understanding its abuse will define our future. A powerful real-life thriller written with Hooper's trademark lyric detail and nuance, The Arsonist is a reminder that in an age of fire, all of us are gatekeepers. ...Show more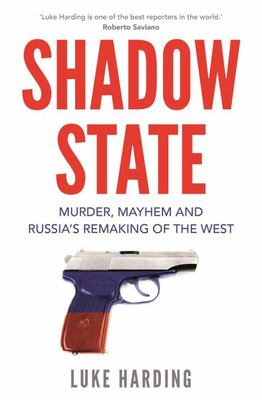 $29.99
AUD
Category: True Crime
From the #1 New York Times bestselling author and award-winning journalist comes Shadow State, a timely and shocking analysis which connects Putin, Trump, and Brexit with the dark web. Based on years of investigations, Luke Harding reveals how Russian spies helped to sway the 2016 US presidential electi ons in favour of Trump and backed the campaign which resulted in Brexit, and how they lied, deceived, and murdered to do so. From Salisbury to Helsinki, Washington to the Ukraine, the Kremlin has attempted to reshape politics in their own mould; the future of Western democracy is at stake as a result. ...Show more
$32.95
AUD
Category: True Crime
A chance encounter in a fish-'n'-chip shop set Brendan Murray on the trail of a mystery. Had a gay man been secretly murdered on HMAS Australia during the Second World War? The veteran he spoke to was certain. 'I knew about it,' he said. 'We all did.' But was the story true? If so, who was the dead man? And why was it so hard to find out? The Drowned Man is a search for the answer, almost stymied by cover-up and silence. In the end, it brings us to the lies that have shrouded our understanding of war, and especially of war at sea. As one of the survivors poignantly says, 'I want to pass it on to the next generation. What it was like. What it was really like.' This is a spellbinding story told by a powerful new Australian voice. Uncovers the possibility of a murder that has never before come to light. Offers a completely new perspective on Australian military history. Takes an unwavering look at the horrors of war, which act to contextualise the murders by way of the violent indifference of the time. Reveals a great deal not only about Australia in the 1940s, but also Australia today; hate crimes like these continue, alongside more general discrimination in the navy and elsewhere. For people who love Australian history, true crime and naval stories Captures the reality of war on board the HMAS Australia in World War II. ...Show more
Shark Arm
by Phillip Roope; Kevin Meagher
$32.99
AUD
Category: True Crime
Truth can be stranger than fiction. In a Coogee aquarium in 1935 a shark coughed up a man's tattooed arm. The authors of Shark Arm have unravelled an extraordinary tale of high-class smuggling around Sydney Harbour and police collusion that has eluded many investigations into this famous cold case.   ...Show more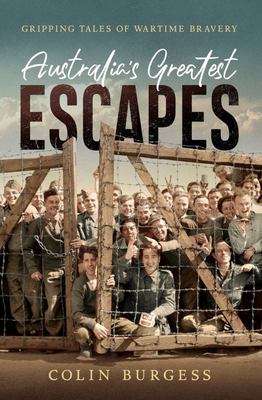 $35.00
AUD
Category: True Crime
A collection of stories about the most dangerous aspect of the Australian prisoner of war experience - escape. Here is all the adventure, suspense and courage of ordinary Australians who defied their captors; men who tunnelled to freedom, crawled by night through stinking drains, rappelled down stone wa lls using knotted bedsheets or clawed a passage beneath barbed wire in a desperate bid to flee their captors. They were willing to risk death in order to overcome almost impossible odds in the loneliest war of all - the fight for the right to be free. And they represent in spades the noble qualities of boldness, resourcefulness, cunning, determination and mateship we have come to know, expect and appreciate about our Australian service men and women under adversity. ...Show more
$34.99
AUD
Category: True Crime
This was Nina Young's shocking realisation in her mid-twenties, when she found out from online court records that her estranged father, Allan Ladd, had strangled a woman to death decades before. In prison he'd met Denise, Nina's mother, who was his tutor. Although Denise didn't know the extent of Allan' s crime when she fell in love with him, by the time she found out, she was in too deep. She had to flee from him before Nina turned two. A decade after reading the court records, Nina, now a journalist, decided to release a podcast to tackle the questions she'd been asking herself ever since. How did her mother fall in love with a murderer? What happened to Conan, Nina's estranged half-brother, who spent his formative years in Allan's care? How much do your origins determine your destiny? This is the story behind the podcast, taking Nina on a cross-country journey to retrace her steps. It is also Denise's story, of falling in love with a charismatic, intelligent prisoner who turned out to be violent and callous. Unburdening herself of the stigma she carried with her for thirty years, Denise writes of what it took to leave and rebuild her life in the wake of the destruction Allan caused. A dual memoir, a true crime story and an examination of the way domestic violence insinuates itself into the lives of survivors, My Father, the Murderer is, at its heart, a story of a mother and daughter coming together with honesty and openness to reckon with the past. ...Show more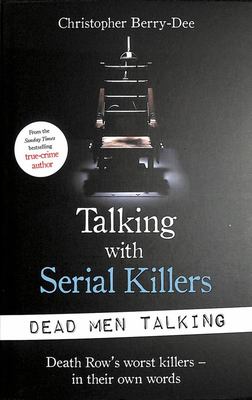 $19.99
AUD
Category: True Crime
'I have interviewed, face to face, some of the world's most heinous serial killers, spree killers and mass murderers. I have sat with them on death rows throughout the United States, where the stench of cheap disinfectant, human sweat and evil permeates every brick of the human warehouses that imprison those from the legion of the damned. I have listened to their sickening tales of murder most foul and their boasts of having caused such suffering... ' - from the author's introduction ...Show more