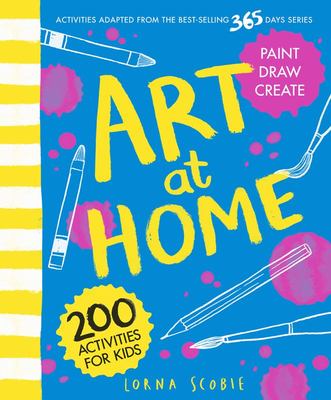 $19.99
AUD
Category: Art
Art At Home is the wonderful new activity book by best-selling illustrator Lorna Scobie, filled with 200 engaging art activities for children. This creative ideas book features carefully adapted activities from her brilliant 365 series, in a larger format, perfect for kids aged 5-10 and is a great way t o keep your child busy at home, as well as providing a calm and imaginative way to spend time. Activities are varied, ranging from relaxing colouring and pattern-drawing tasks, to thought-provoking challenges such as designing a superhero or sketching a self-portrait. There are no rules in this book, but plenty of encouragement to explore, play and develop artistic skills. You will end up with a book your child feels proud of, as well as plenty of inspiration for further artistic projects. With simple instructions plus helpful prompts and ideas to explore different materials and techniques, Art at Home is the perfect way to get your child thinking creatively and to stimulate their imagination. ...Show more
$22.99
AUD
Category: Art
Get lost in your creativity with 365 Days of Drawing, a thoughtful and inspiring art journal designed to help you carve out moments of self-expression. Lorna shows you that drawing does not have to be scary - it can be done with any materials, in any color, in any style and can be done anywhere.   Eac h activity has been given a loose category: imagination, tutorial, relaxation, color theory, and observational, so that you can practice a broad range of drawing skills. Each 'theme' is designed to expand your creative skills and spark the artist within. With helpful prompts and pages that encourage you to try new materials to draw with, 365 Days of Drawing is guaranteed to stir your imagination and put a little creativity into every single day. ...Show more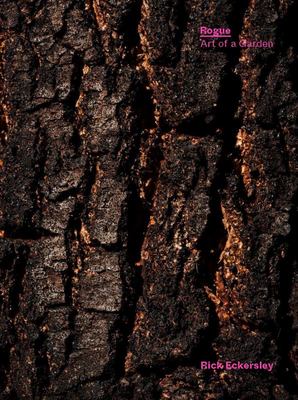 $95.00
AUD
Category: Art
Rick Eckersley's garden at Musk Cottage is the culminating work of decades of design and experimentation in contemporary Australian landscape architecture. As Eckersley's own private garden, it is an expression both of his respect for Australia's unique flora and ecologies and his unfettered, almost pai nterly approach to garden design. Both wild and directed, ancient and contemporary, it is a landscape of contradictions – a rogue garden of hybrid vigour that engages the senses, celebrates intuition and inspires artistic expression. It is also, unquestionably, a work of art in itself. Rogue: Art of a Garden documents and explores this remark able Australian landscape and the sensibility that produced it. While evocative photography by Will Salter takes the reader on a journey through the garden's plantings, textures, spaces and cycles, the book foregoes the typical series of accompanying explanatory essays. Instead, a selection of artworks by Australian artists, created in response to the garden, form richly subjective layers of interpretation and shifting perspectives. Short reflections by Eckersley reveal the philosophical under- pinnings of an approach that has transcended gardening's strictures and conventions to create a uniquely Australian landscape. ...Show more
$34.99
AUD
Category: Art
This stunning book is a biography and a generous sharing of Yorna's Culture and traditional beliefs. Explore the meaning of Country, Lalai ('Creation'), Wandjina, Woongudd (the 'Snake'), in the author's Country in the Kimberley region of Western Australia. Full of extraordinary images of the landscape, rock art, stone arrangements and the artist's paintings, Yornadaiyn Woolagoodja is a feast for anyone interested in this rich Cultural heritage. Special feature boxes on Joonba ('Corroborree'), Native Title, Permisson and Respect, Sugarbag, Ancestors' Bones, Collecting Turtle and many more.  ...Show more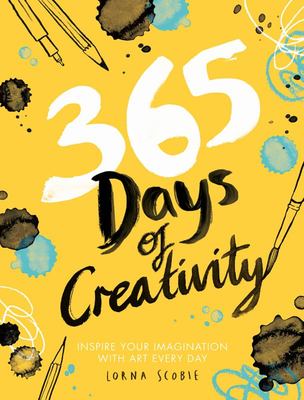 $22.99
AUD
Category: Art
365 Days of Creativity is a thoughtful and inspiring book designed to help you carve out moments of self-expression and unlock your creative potential. Lorna Scobie shows you how to experiment, explore and let go of your artistic inhibitions, encouraging you to look for creative inspiration wherever you go.   Featuring creative daily exercises and goal-setting as well as plenty of supportive prompts and tips, this fun and inspiring book will stir your imagination to put a little creativity into every day. ...Show more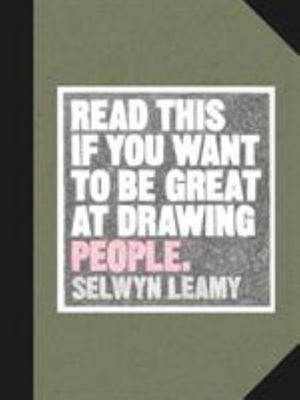 $0.00
AUD
Category: Art | Series: Read This Ser.
Learn to draw figures and faces with this clear and easy to follow guide, the latest in the bestselling 'Read This' series. Revealing the techniques and ideas behind inspirational works, the book will set you on the path to making your own great drawings. From traditional life drawing to unconventional character studies, works by masters such as Henri Matisse, Auguste Rodin and Vincent van Gogh, as well as contemporary artists including Marlene Dumas, Zin Lim and Catherine Kehoe, all serve to illustrate a range of approaches and encourage readers to try out new ideas. ...Show more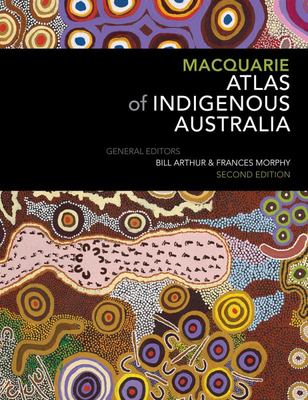 $79.99
AUD
Category: Art
'The Macquarie Atlas of Indigenous Australia has a place on the work table of every Australian student, on the coffee table of every Australian home and on the desk of every Australian political representative.' Senator Patrick Dodson The Macquarie Atlas of Indigenous Australia is a unique tool for expl oring and understanding the lives and cultures of Australia's First Peoples. An atlas can represent - in graphic form - a pattern of human activities in space and time. This second edition of the award-winning Macquarie Atlas of Indigenous Australia opens a window onto the landscape of Australian Aboriginal and Torres Strait Islander lives, from over 60 000 years ago to the present time. Each chapter has been extensively revised and updated by one or more experts in the field, under the general editorship of Bill Arthur and Frances Morphy of the Centre for Aboriginal Economic Policy Research at the Australian National University. The maps, which form the core of the book, are supplemented by explanatory text and numerous diagrams, photographs and illustrations, including Indigenous artworks. This book is a collaborative publication between the Australian National University (ANU), the Australian Bureau of Statistics (ABS) and Macquarie Dictionary. ...Show more
$49.99
AUD
Category: Art
If anyone can teach us how to pursue the life and work of an artist, it is the artists in Truth Bomb. This compilation of pioneering and established women artists from around the world will motivate and empower you, challenge you to find solace in the shared human experiences of birth, death, love, ange r, joy, sadness. Their sassiness will fire your spirit. Truth Bomb offers the very best commentary and insight into the incredible formation of diverse women artists while uncovering the power of taking a chance, pushing the envelope and ultimately not being shy when it comes to making a mark. It is a magical visual mash-up of images, memoirs, moments, interviews and inspirational beginnings as told by twenty-two leading women artists, including Beci Orpin, Mickalene Thomas, Kaylene Whiskey and Judy Chicago. Truth Bomb is an ode to art and artists and an attempt to decipher the mystery of creativity. ...Show more
$90.00
AUD
Category: Art
From Karinjini in the west to Fraser Island in the east, via the northern Kimberley and far southwest of Tasmania, Painting the Ancient Land of Australia follows painter Philip Hughes, palette in hand, across the length and breadth of the country. Hughes's work is defined by his breathtaking portrayals of natural landscapes and human interventions, informed and inspired by maps and aerial photographs. With a bold graphic style complemented by expressive blocks of colour, Hughes's practice seems particularly suited to the Australian landscape, as notable for its ecological nuances as it is for its stark extremes. Featuring work created over a span of three decades, a mixture of elegant sketches alongside larger painted artworks, Painting the Ancient Land of Australia presents a deeply personal exploration of a continent.   ...Show more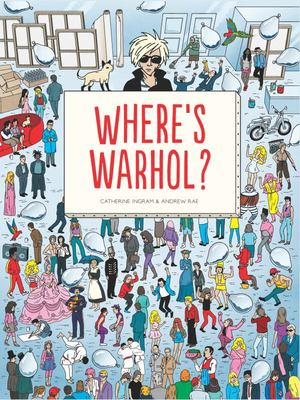 Where's Warhol?
by Catharine Ingram; Andrew Rae
$21.99
AUD
Category: Art
If Andy Warhol could have traveled through time, where would he have gone? Where's Warhol? gives him his very own time machine, and finds out... Join Andy on a tour through time as he visits the art of the past. From Michelangelo at work on the Sistine Chapel, to Jean-Michel Basquait painting the street s of New York, via the French Impressionists and the Bauhaus, Andy has immersed himself in 12 iconic moments from Art History and the reader's challenge is to find him in each. Whilst searching for Andy amongst the crowds, readers can also find a host of historical characters and features from each period. Spot glamorous 1970s celebrities surrounding Andy at Studio 54, for example, whilst key Modernists can be identified at work at the Bauhaus. Each scene has been recreated from careful archival research by art historian Catherine Ingram and painstakingly llustrated by Andrew Rae. Educational, fun and visually engaging, Where's Warhol? is the alternative, illustrated guide to the history of art for both adults and children. ...Show more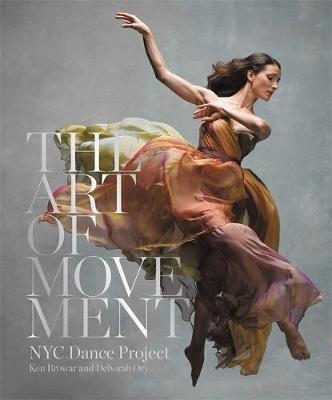 $69.99
AUD
Category: Art
The Art of Movement is an exquisitely designed, beautifully produced book that captures the movement, flow, energy, and grace of many of the most accomplished dancers in the world. These are the artists, from all walks of life, who are defining dance today. Here they are frozen in time in the most exqui site poses, and yet there's a feeling of movement in every photograph that makes the appear to be dancing across the pages. Accompanying the photographs are intimate and inspiring words from the dancers, as well as from choreographers and artistic directors, on what dance means to them. Dance is experiencing an unprecedented moment in popular culture. The Art of Movement is the perfect book for newly avid fans, as well as long-time lovers of dance. ...Show more