Ken Done
by Amber Creswell Bell with Ken Done
$80.00
AUD
Category: Art
Ken Done: Art Design Life documents Done's expansive art and design practice over four decades and provides a fascinating insight into the artist and his oeuvre. The book features both early and lesser-known works, as well as the iconic paintings of Sydney Harbour, the Outback and the reef. It opens an extensive archive, providing readers in-depth access to the catalogue of fashion and homewares, and the designs that came to define an era.   ...Show more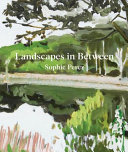 Landscapes in Between
by Sophie Perez (Editor, Artist, Cover Design by, Photographer); Willow Creative (Designed by)
$60.00
AUD
Category: Art
'Landscapes in Between' is a unique collaborative of paintings and memories. From the Mornington Peninsula in Australia to Lake Como in Italy, artist Sophie Perez has travelled through the eyes of others capturing a unique and personal moment in their lives through paint. Each painting was created from a photo sent to Sophie and accompanied by stories of love, loss and hope. The project was a direct response to the challenges facing our world today, intended to bring people comfort and beauty at a time of incredible uncertainty, but through it, connections were made from the sharing of memories and stories of which Sophie now feels part of.Landscapes in Between is rich with nostalgia, full of hope and brimming with love. ...Show more
$60.00
AUD
Category: Art
A Brush with Birds celebrates the exquisite artworks and incredible life of one of the world's finest bird painters, Richard Weatherly OAM. A skilled falconer and artist, Richard has spent more than fifty years observing birds and their natural habitats around the world, from Antarctica to Zimbabwe to New Guinea, Australia and America. In A Brush with Birds, Richard accompanies his stunning paintings and sketches with fascinating insights, anecdotes and knowledge gathered throughout his career. Richard's work continues to document and celebrate the natural world, and reminds us of the importance of conserving our unique environment. ...Show more
$19.99
AUD
Category: Art
Pocket Art features100 art activities to do on your daily art work-out. Bringing creativity into daily life, Lorna Scobie encourages you to react to the present, and to live more in the moment through simple, observational-based art activities. Through creative prompts and quick-sketches – which you can then use to develop bigger, more detailed artworks at home – activities will incorporate mindfulness, gratitude, skill-building and enjoyment, acting as a daily check-in for inspiration and creative play. Designed to be drawn into the book, and providing you with the friendly encouragement you need to explore your creativity and record your experiences, Pocket Art will build your confidence as an artist and is the perfect spring-board to create your very own sketch book. 100 art activities to do whenever and wherever inspiration strikes. ...Show more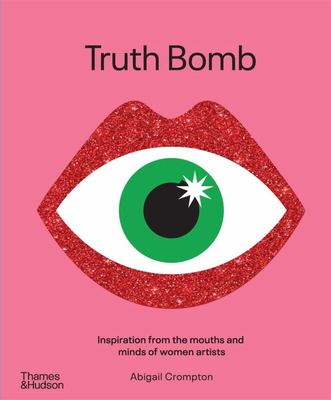 $49.99
AUD
Category: Art
If anyone can teach us how to pursue the life and work of an artist, it is the artists in Truth Bomb. This compilation of pioneering and established women artists from around the world will motivate and empower you, challenge you to find solace in the shared human experiences of birth, death, love, ange r, joy, sadness. Their sassiness will fire your spirit. Truth Bomb offers the very best commentary and insight into the incredible formation of diverse women artists while uncovering the power of taking a chance, pushing the envelope and ultimately not being shy when it comes to making a mark. It is a magical visual mash-up of images, memoirs, moments, interviews and inspirational beginnings as told by twenty-two leading women artists, including Beci Orpin, Mickalene Thomas, Kaylene Whiskey and Judy Chicago. Truth Bomb is an ode to art and artists and an attempt to decipher the mystery of creativity. ...Show more
$24.99
AUD
Category: Art | Series: Read This Ser.
Painting isn't as hard as it looks. And it's fun. Whether you're a total beginner or have been painting for years, this indispensable guide cuts through the jargon and provides clear, practical advice and tips to help develop your skills. Techniques and ideas are described and explained, inspiring you t o make your own great paintings. Addressing the fundamentals of painting with watercolour, oil and acrylic, the book encourages you to explore the limitless possibilities painting has to offer. Read This if You Want to Be Great at Painting is an accessible and jargon-free guide to painting, including watercolour, oil and acrylic. The book includes more than 40 examples of great paintings by masters and contemporary artists and simple diagrams and practical activities help you practice each technique. ...Show more
$60.00
AUD
Category: Art
The Australian Impressionists are among the most loved figures of Australian art, and their work has long formed an imaginative backdrop to life in this country. She-Oak and Sunlight: Australian Impressionism offers diverse perspectives on this complex movement and the artists who participated in it, dr awing together the threads that comprise its multifaceted nature. This publication explores the importance of historical contexts, personal relationships, international influences, and the impact of place on the trajectory of Impressionism in Australia. Other art forms which intersected with Impressionism, including music and photography, are also considered in detail.With contributions by Anne Gray, Angela Hesson, Helen Ennis, Ann Galbally, Sophie Gerhard, Elizabeth Kertesz, Hannah Presley and MaryAnne Stevens, She-Oak and Sunlight: Australian Impressionism presents new scholarship on the movement's most celebrated figures, as well as many lesser-known artists. It features more than 200 works from collections around Australia, several of which have undergone transformative conservation treatments. ...Show more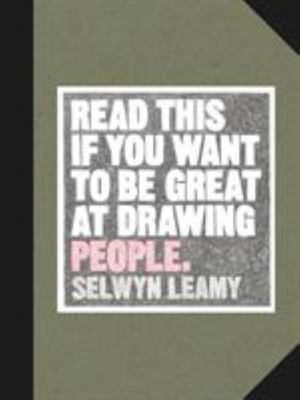 $0.00
AUD
Category: Art | Series: Read This Ser.
Learn to draw figures and faces with this clear and easy to follow guide, the latest in the bestselling 'Read This' series. Revealing the techniques and ideas behind inspirational works, the book will set you on the path to making your own great drawings. From traditional life drawing to unconventional character studies, works by masters such as Henri Matisse, Auguste Rodin and Vincent van Gogh, as well as contemporary artists including Marlene Dumas, Zin Lim and Catherine Kehoe, all serve to illustrate a range of approaches and encourage readers to try out new ideas. ...Show more
$22.99
AUD
Category: Art
Get lost in your creativity with 365 Days of Drawing, a thoughtful and inspiring art journal designed to help you carve out moments of self-expression. Lorna shows you that drawing does not have to be scary - it can be done with any materials, in any color, in any style and can be done anywhere.   Eac h activity has been given a loose category: imagination, tutorial, relaxation, color theory, and observational, so that you can practice a broad range of drawing skills. Each 'theme' is designed to expand your creative skills and spark the artist within. With helpful prompts and pages that encourage you to try new materials to draw with, 365 Days of Drawing is guaranteed to stir your imagination and put a little creativity into every single day. ...Show more
$22.99
AUD
Category: Art
365 Days of Art is an inspiring journal designed to help readers and budding artists nurture their creativity and explore their feelings through the medium of art. Featuring an activity for every day of the year, from simple tasks like drawing shapes and lines to more considered tutorials such as callig raphy writing and shading, each task is designed to expand your creative skills and spark the artist within.  ...Show more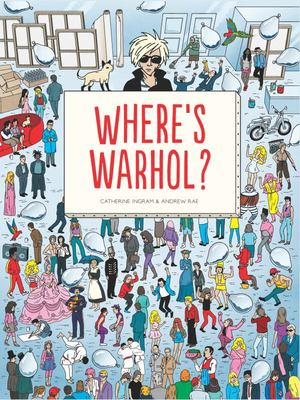 Where's Warhol?
by Catharine Ingram; Andrew Rae
$21.99
AUD
Category: Art
If Andy Warhol could have traveled through time, where would he have gone? Where's Warhol? gives him his very own time machine, and finds out...   Join Andy on a tour through time as he visits the art of the past. From Michelangelo at work on the Sistine Chapel, to Jean-Michel Basquait painting the st reets of New York, via the French Impressionists and the Bauhaus, Andy has immersed himself in 12 iconic moments from Art History and the reader's challenge is to find him in each. Whilst searching for Andy amongst the crowds, readers can also find a host of historical characters and features from each period. Spot glamorous 1970s celebrities surrounding Andy at Studio 54, for example, whilst key Modernists can be identified at work at the Bauhaus.   Each scene has been recreated from careful archival research by art historian Catherine Ingram and painstakingly llustrated by Andrew Rae. Educational, fun and visually engaging, Where's Warhol? is the alternative, illustrated guide to the history of art for both adults and children. ...Show more