$19.99
AUD
Category: Crime and Thriller
*****The Sunday Times 'Thriller of the Month', Mail on Sunday 'Thriller of the Week' and Sun 'Best for Mystery-Lovers'***** Someone is about to make a killing The most daring and devastating heist in literary history targets a high security vault located deep beneath Princeton University. Valued at $ 25 million (though some would say priceless) the five manuscripts of F Scott Fitzgerald's only novels are amongst the most valuable in the world. After an initial flurry of arrests, both they and the ruthless gang of thieves who took them have vanished without trace. Now it falls to struggling writer Mercer Mann to crack a case that has thwarted the FBI's finest minds. Praise for Camino Island 'A bewitching blend of high-stakes spying mission and summer romance, with a fascinatingly ambiguous central character' - The Sunday Times 'The gripping plot will have you devouring the chapters in such a frantic fashion you'll begin to wonder if you are somehow complicit in this perfect crime' - Heat 'Grisham shows charm, wit and a light touch' - The Times ...Show more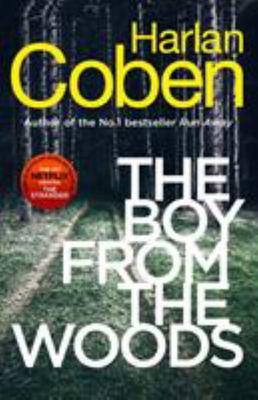 $32.99
AUD
Category: Crime and Thriller
FROM THE BESTSELLING AUTHOR AND CREATOR OF THE HIT NETFLIX DRAMA THE STRANGER The brilliant new thriller from the international bestselling author described by Dan Brown as 'the modern master of the hook and twist' Thirty years ago, a child was found in the New Jersey backwoods. He had been living a fer al existence, with no memory of how he got there or even who he is. Everyone just calls him Wilde. Now a former soldier and security expert, he lives off the grid, shunned by the community - until they need him. A child has gone missing. With her family suspecting she's just playing a disappearing game, nobody seems concerned except for criminal attorney Hester Crimstein. She contacts Wilde, asking him to use his unique skills to find the girl. But even he can find no trace of her. One day passes, then a second, then a third. On the fourth, a human finger shows up in the mail. And now Wilde knows this is no game. It's a race against time to save the girl's life - and expose the town's dark trove of secrets... ...Show more
$32.99
AUD
Category: Crime and Thriller | Series: Cormac Reilly Ser.
The heart-stopping new book in the Cormac Reilly series, by the bestselling author of The Ruin and The Scholar. When Peter Fisher is called to the scene of a supposed prank call, his annoyance turns to terror when he realises this is no joke. A young boy says he witnessed a little girl being bundled int o the boot of a car, and Peter believes him. DI Cormac Reilly and Peter search frantically for answers, but find obstacles put in their way by the one person who should be helping them: Superintendent Bryan Murphy. Frustrated and severely short-staffed, Peter and Cormac are pushed to breaking point, resulting in a fatal mistake. Cormac is suspended from duty and Peter is banished to a tiny town on the West Coast of Ireland, where's he's tasked with doing the paperwork in a murder investigation that's supposed to have been resolved. But something isn't adding up, including the mysterious appearance of a young woman and her nine-year-old daughter, who hasn't spoke a word in months . . .   ...Show more
Torched
by Kimberley Starr
$29.99
AUD
Category: Crime and Thriller
If my son killed anyone, I'd know. I know him. A small Yarra Valley town has been devastated by a bushfire, and Reefton Primary School principal Phoebe Warton can't sleep. She's the single mother of eighteen­yearold Caleb who is accused of starting the fire – on purpose. Twelve people are dead, students from her school among them; only a monster would cause such carnage. But where was her son was that day? No one knows but Caleb, and he's not talking. Against mounting community rage, Phoebe sets out to clear her son. But every avenue leads back to Caleb. Why did he vanish from his Country Fire Authority shift? Who else was at the abandoned goldmine that day? Why is Caleb refusing to speak? Phoebe will be forced to confront the nature of guilt and redemption, and decide what boundaries she is willing to cross to save the son she loves. Torched is an explosive, haunting and compelling crime novel about mothers and sons and the ties that bind them.   ...Show more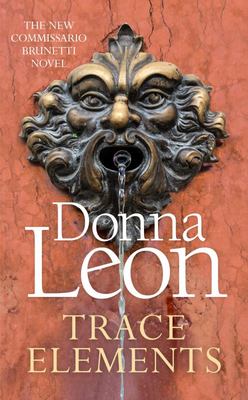 $29.99
AUD
Category: Crime and Thriller
When Dottoressa Donato calls the Venetian Questura, reporting that a dying patient at the hospice Fatebenefratelli wants to speak to the police, Commissario Guido Brunetti and his colleague Commissario Claudia Griffoni know there is no time to waste. 'They killed him ... Bad money', are some of the siby lline words the patient Benedetta Tosi still manages to tell her visitors about her recently-deceased husband. Although the dying woman probably can't hear him, Brunetti promises to look into the woman's cryptic accusation. As so often happens, what starts as a private tragedy develops into a larger case and eventually a menace to the Veneto. In Donna Leon's superb new novel, Trace Elements, Brunetti - like the messenger of the gods - does not rest until he and his colleagues unravel the profound and perilous meaning of the dying woman's words.Donna Leon gives us rare insight into the human heart, and, together with her endearing characters, uncovers new and unforgettable facets of the human condition.   ...Show more
$16.99
AUD
Category: Crime and Thriller
Winner of the New Blood Dagger Award In the vein of The Dry and Before the Fall, a town's dark secrets come to light in the aftermath of a young priest's unthinkable last act in this arresting and searing debut thriller.In Riversend, an isolated rural community afflicted by an endless drought, a young priest does the unthinkable, killing five parishioners before being taken down himself. A year later, accompanied by his own demons from war-time reporting, journalist Martin Scarsden arrives in Riversend. His assignment is simple: describe how the townspeople are coping as the anniversary of their tragedy approaches. But as Martin meets the locals and hears their version of events, he begins to realize that the accepted wisdom--that the priest was a pedophile whose imminent exposure was the catalyst for the shooting, a theory established through an award-winning investigation by Martin's own newspaper--may be wrong. Just as Martin believes he's making headway, a new development rocks the town. The bodies of two German backpackers--missing since the time of the church shootings--are discovered in a dam in the scrublands, deserted backwoods marked by forest fires. As the media flocks to the scene, Martin finds himself thrown into a whole new mystery. What was the real reason behind the priest's shooting spree? And how does it connect to the backpacker murders, if at all? Martin struggles to uncover the town's dark secrets, putting his job, his mental state, and his life at risk as more and more strange happenings escalate around him. For fans of James Lee Burke, Jane Harper, and Robert Crais, Scrublands is a compelling and original crime novel that marks Chris Hammer as a stunning new voice in the genre. A compulsively readable thriller of the highest order, Scrublands never loosens its grip, from its opening scene to the very last page. ...Show more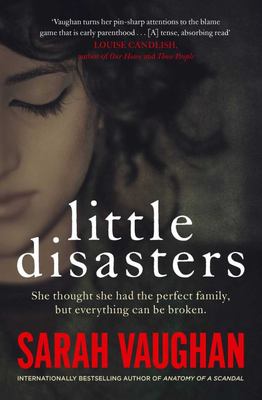 $29.99
AUD
Category: Crime and Thriller
The gripping and controversial novel that is guaranteed to get readers talking in 2020! You think you have the perfect family. But everything can be broken. Liz and Jess have been friends for ten years, ever since they both started a family. But how well do they really know each other? When Jess arrive s at hospital with a story that doesn't add up, Liz is the doctor on call. Jess has devoted her life to family and home. But she is holding so many secrets. As the truth begins to emerge, Liz is forced to question everything she thought she knew: about Jess, and about herself. When something feels so personal, how do you stay professional? 'Each character is brilliantly drawn, and the book delivers surprise after surprise' Claire Fuller, author of Bitter Orange 'Absolutely brilliant; an emotionally devastating story, brave and honest' Emma Curtis, author of One Little Mistake 'Vaughan explores the darker impulses of motherhood - the fear, fury and despair; the frantic juggling, loss of control and exhaustion - and of course the overwhelming love. Refreshingly assured and punchy writing that is sure to hit a nerve' Lucy Atkins 'A brilliant storyteller, Vaughan serves up every mother's nightmare with consummate skill and a big heart. Clever. Totally compelling. Impossible to put down'Eve Chase, author of Black Rabbit Hall 'I loved it and didn't want to put it down. So, so good on motherhood and friendship'Laura Marshall, author of Friend Request 'A true psychological thriller shows us, as all the best ones do, that the scariest place is not the dark alleyway but inside the pathways of our own minds' Araminta Hall, author of Our Kind of Cruelty 'An immaculately researched and compelling story about the devastating fall out from one mistake'Jane Shemilt, author of The Playground ...Show more
$32.99
AUD
Category: Crime and Thriller | Series: Jack Mcevoy Ser.
The hero of The Poet and The Scarecrow is back in the new thriller from #1 New York Times bestselling author Michael Connelly. Jack McEvoy, the journalist who never backs down, tracks a serial killer who has been operating completely under the radar--until now. Veteran reporter Jack McEvoy has taken dow n killers before, but when a woman he had a one-night stand with is murdered in a particularly brutal way, McEvoy realizes he might be facing a criminal mind unlike any he's ever encountered. McEvoy investigates--against the warnings of the police and his own editor--and makes a shocking discovery that connects the crime to other mysterious deaths across the country. But his inquiry hits a snag when he himself becomes a suspect. As he races to clear his name, McEvoy's findings point to a serial killer working under the radar of law enforcement for years, and using personal data shared by the victims themselves to select and hunt his targets. Called "the Raymond Chandler of this generation" (Associated Press), Michael Connelly once again delivers an unputdownable thriller that reveals a predator operating from the darkest corners of human nature--and one man courageous and determined enough to stand in his way. ...Show more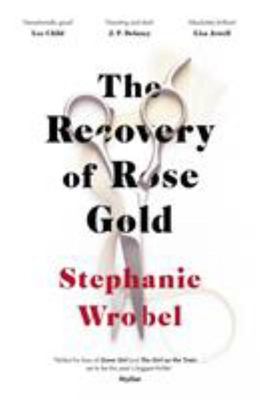 $32.99
AUD
Category: Crime and Thriller
A chilling exploration into obsession, reconciliation and revenge in 2020's must-read novel. 'Sensationally good - two complex characters power the story like a nuclear reaction, and won't let you forget them. Wrobel is one to watch' LEE CHILD ' A spine-chilling thriller injected with themes of obsessi on and revenge . . . Perfect for fans of Gone Girl and The Girl on the Train . . . set to be next year's biggest thriller' Stylist Rose Gold Watts believed she was sick for eighteen years. She thought she needed the feeding tube, the surgeries, the wheelchair . . . Turns out her mother is a really good liar. After five years in prison, Patty Watts is finally free. All she wants is to put old grievances behind her, reconcile with her daughter - and care for her new infant grandson. When Rose Gold agrees to have Patty move in, it seems their relationship is truly on the mend. But Rose Gold knows her mother. Patty won't rest until she has her daughter back under her thumb. Which is inconvenient because Rose Gold wants to be free of Patty. Forever. Only one Watts woman will get her way. Will it be Patty or Rose Gold? Mother or daughter? 'This book has it all - a killer premise, twisty plotting, crisp writing and compelling characters. Dazzling, dark and utterly delicious' J. P. Delaney, bestselling author of The Girl Before 'Takes twisted mum and daughter relationships to a whole new level. Think Misery meets Sharp Objects' C. J. Tudor, bestselling author of The Chalk Man 'One of the most captivating and disturbing thrillers I've read this year. An astonishing debut' Samantha Downing, author of My Lovely Wife 'An absolutely brilliant book; funny, dark, authentic and a total page turner. I loved it' Lisa Jewell, bestselling author of The Family Upstairs ...Show more
$32.99
AUD
Category: Crime and Thriller
FROM THE #1 BESTSELLING AUTHOR OF WORLD WAR Z ______________________________________ As the ash and chaos from Mount Rainier's eruption swirled and finally settled, the story of the Greenloop massacre has passed unnoticed, unexamined . . . until now. But the journals of resident Kate Holland, recovered from the town's bloody wreckage, capture a tale too harrowing - and too earth-shattering in its implications - to be forgotten. In these pages, Max Brooks brings Kate's extraordinary account to light for the first time, faithfully reproducing her words alongside his own extensive investigations into the massacre and the beasts behind it, once thought legendary but now known to be terrifyingly real. Kate's is a tale of unexpected strength and resilience, of humanity's defiance in the face of a terrible predator's gaze, and inevitably, of savagery and death. Yet it is also far more than that. Because if what Kate Holland saw in those days is real, then we must accept the impossible. We must accept that the creature known as Bigfoot walks among us - and that it is a beast of terrible strength and ferocity. Part survival narrative, part bloody horror tale, part scientific journey into the boundaries between truth and fiction, this is a Bigfoot story as only Max Brooks could chronicle it - and like none you've ever read before. ______________________________________ 'Devolution is one of the greatest horror novels I've ever read. The characters soar, the ideas sing, and it's all going to scare the living daylights out of you.' Blake Crouch, author of Dark Matter and Recursion 'Devolution is spell binding. It is a horror story about how anyone, especially those who think they are above it, can slowly devolve into primal, instinctual behaviour. I was gripped from the first page to the last!'Les Stroud, creator of Survivorman   ...Show more
$29.99
AUD
Category: Crime and Thriller
This is a book that will make you laugh, it will make you cry and it will break your heart. A triumph of a novel from the award-winning author of Tall Oaks. With the staggering intensity of James Lee Burke and the absorbing narrative of Jane Harper's The Dry, We Begin at the End is a powerful novel abo ut absolute love and the lengths we will go to keep our family safe. This is a story about good and evil and how life is lived somewhere in between.'You can't save someone that doesn't want to be saved . . .'For some people, trouble just finds them.Thirty years ago, Vincent King became a killer.Now, he's been released from prison and is back in his hometown of Cape Haven, California. Not everyone is pleased to see him. Like Star Radley, his ex-girlfriend, and sister of the girl he killed.Duchess Radley, Star's thirteen-year-old daughter, is part-carer, part-protector to her younger brother, Robin - and to her deeply troubled mother. But in trying to protect Star, Duchess inadvertently sets off a chain of events that will have tragic consequences not only for her family, but also the whole town.Murder, revenge, retribution.How far can we run from the past when the past seems doomed to repeat itself?'Surely destined to conquer the world. This intensely captivating story and its uniquely intriguing characters holds you in its jaws till the very last word. Astonishingly good' Ruth Jones'A very real, very rare talent' Sarah Hilary'The most beautifully written book I have read this year . . . Chris Whitaker is proving himself to be one of the most talented writers around' Lisa Hall ...Show more
$29.99
AUD
Category: Crime and Thriller | Series: Colter Shaw Thriller Ser.
A thrilling new Colter Shaw adventure by the master of suspense, Jeffery Deaver.   In pursuit of two young men accused of terrible hate crimes, Colter Shaw stumbles upon a clue to another mystery. In an effort to save the life of a young woman -and possibly others - he travels to the wilderness of Washi ngton State to investigate a mysterious organization. Is it a community that consoles the bereaved? Or a dangerous cult under the sway of a captivating leader? As he peels back the layers of truth, Shaw finds that some people will stop at nothing to keep their secrets hidden.   All the while, Shaw must unravel an equally deadly enigma: locating and deciphering a message hidden by his father years ago, just before his death - a message that will have life-and-death consequences.   ...Show more