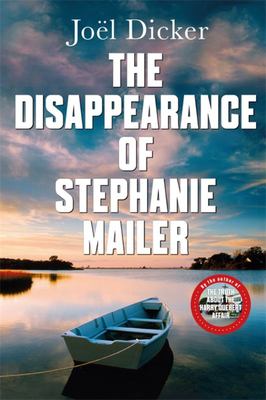 $32.99
AUD
Category: Crime and Thriller
A twisting new thriller from the author of The Truth about the Harry Quebert Affair In the summer of 1994, the quiet seaside town of Orphea reels from the discovery of four murders. Two young police officers, Jesse Rosenberg and Derek Scott crack the case and identify the killer. Then, twenty years later and just as he is on the point of taking early retirement, Rosenberg is approached by Stephanie Mailer, a journalist who believes he made a mistake back in 1994 and that the real murderer is still out there, perhaps ready to strike again. But before she can give any more details, Stephanie Mailer mysteriously disappears, and Rosenberg and Scott are forced to confront the possibility that her suspicions might have been proved true. What happened to Stephanie Mailer? What did she know? And what really happened in Orphea all those years ago? TRANSLATED FROM THE FRENCH BY HOWARD CURTIS ...Show more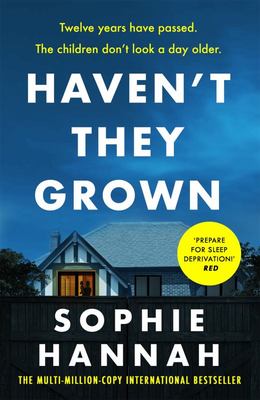 $22.99
AUD
Category: Crime and Thriller
'Fiendishly clever' Daily Mail 'Complex and sinister' Observer 'A literary high-wire artist' Sunday Express 'Prepare for sleep deprivation!' Red All Beth has to do is drive her son to his Under-14s away match, watch him play, and bring him home. Just because she knows that her former best friend li ves near the football ground, that doesn't mean she has to drive past her house and try to catch a glimpse of her. Why would Beth do that, and risk dredging up painful memories? She hasn't seen Flora Braid for twelve years. But she can't resist. She parks outside Flora's house and watches from across the road as Flora and her children, Thomas and Emily, step out of the car. Except... There's something terribly wrong. Flora looks the same, only older - just as Beth would have expected. It's the children that are the problem. Twelve years ago, Thomas and Emily Braid were five and three years old. Today, they look precisely as they did then. They are still five and three. They are Thomas and Emily without a doubt - Beth hears Flora call them by their names - but they haven't changed at all. They are no taller, no older. Why haven't they grown? ...Show more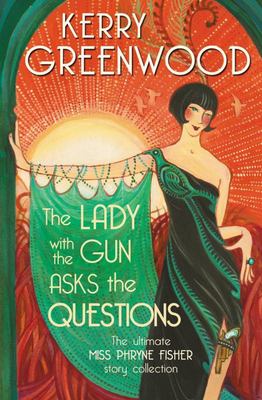 $29.99
AUD
Category: Crime and Thriller
The elegant Miss Phryne Fisher returns in this scintillating collection, which features four brand-new stories. The Honourable Phryne Fisher - she of the Lulu bob, Cupid's bow lips, diamante garters and pearl-handled pistol - is the 1920s' most elegant and irrepressible sleuth.Miss Phryne Fisher is up to her stunning green eyes in intriguing crime in each of these entertaining, fun and compulsively readable stories. With the ever-loyal Dot, the ingenious Mr Butler and all of Phryne's friends and household, the action is as fast as Phryne's wit and logic.   ...Show more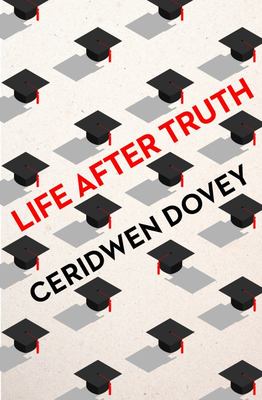 $32.99
AUD
Category: Crime and Thriller
Fifteen years after graduating from Harvard, five close friends on the cusp of middle age are still pursuing an elusive happiness and wondering if they've wasted their youthful opportunities. Jules, already a famous actor when she arrived on campus, is changing in mysterious ways but won't share what is haunting her. Mariam and Rowan, who married young, are struggling with the demands of family life and starting to regret prioritising meaning over wealth in their careers. Eloise, now a professor who studies the psychology of happiness, is troubled by her younger wife's radical politics. And Jomo, founder of a luxury jewellery company, has been carrying an engagement ring around for months, unsure whether his girlfriend is the one. The soul searching begins in earnest at their much-anticipated college reunion weekend on the Harvard campus, when the most infamous member of their class, Frederick - senior advisor and son of the recently elected and loathed US President - turns up dead. Old friends often think they know everything about one another, but time has a way of making us strangers to those we love - and to ourselves . . .   ...Show more
$32.99
AUD
Category: Crime and Thriller | Reading Level: very good
The compelling new novel from Jane Harper, the New York Times bestselling author of The Dry. Kieran Elliott's life changed forever on the day a reckless mistake led to devastating consequences.The guilt that still haunts him resurfaces during a visit with his young family to the small coastal town he on ce called home. Kieran's parents are struggling in a community which is bound, for better or worse, to the sea, that is both a lifeline and a threat. Between them all is his absent brother, Finn. When a body is discovered on the beach, long-held secrets threaten to emerge. A sunken wreck, a missing girl, and questions that have never washed away... ...Show more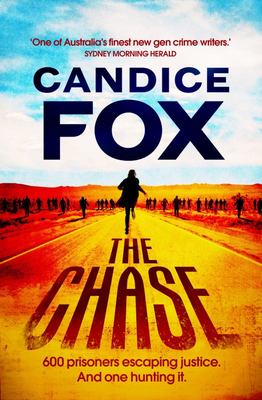 $32.99
AUD
Category: Crime and Thriller
  We cannot recommend this book highly enough - it has everything - plot, pacing, characters, edge of your seat writing. Candice Fox has been described by the Sydney Morning Herald as 'one of Australia's finest new gen crime writers' and her latest novel is another thrilling ride, as a mass prison bre akout lets loose 650 of the country's most dangerous prisoners.  Are you listening, Warden?' 'What do you want?' 'I want you to let them out.' 'Which inmates are we talking about?' 'All of them.' When 650 of the world's most violent human beings pour out from Pronghorn Correctional Facility into the Nevada Desert, the biggest manhunt in US history begins. But for John Kradle, this is his one chance to prove his innocence, twenty-six years after the murder of his wife and child. He just needs to stay one step ahead of the teams of law enforcement officers he knows will be chasing the escapees down. Death Row Supervisor turned fugitive-hunter Celine Osbourne is single-minded in her mission to catch Kradle. She has very personal reasons for hating him - and she knows exactly where he's heading . . .   ...Show more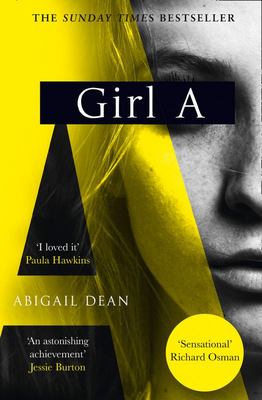 Girl A
by Abigail Dean
$29.99
AUD
Category: Crime and Thriller
For readers of Room and Sharp Objects, a propulsive and psychologically immersive novel about a young girl who escapes captivity--but not the secrets that shadow the rest of her life. "'Girl A,' she said. 'The girl who escaped. If anyone was going to make it, it was going to be you.'" Lex Gracie doesn't want to think about her family. She doesn't want to think about growing up in her parents' House of Horrors. And she doesn't want to think about her identity as Girl A: the girl who escaped, the eldest sister who freed her older brother and four younger siblings. It's been easy enough to avoid her parents--her father never made it out of the House of Horrors he created, and her mother spent the rest of her life behind bars. But when her mother dies in prison and leaves Lex and her siblings the family home, she can't run from her past any longer. Together with her sister, Evie, Lex intends to turn the House of Horrors into a force for good. But first she must come to terms with her siblings - and with the childhood they shared. What begins as a propulsive tale of escape and survival becomes a gripping psychological family story about the shifting alliances and betrayals of sibling relationships--about the secrets our siblings keep, from themselves and each other. Who have each of these siblings become? How do their memories defy or galvanize Lex's own? As Lex pins each sibling down to agree to her family's final act, she discovers how potent the spell of their shared family mythology is, and who among them remains in its thrall and who has truly broken free.   ...Show more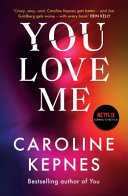 $32.99
AUD
Category: Crime and Thriller
Joe Goldberg is back. And he's going to start a family - even if it kills him. Joe Goldberg is done with cities, done with the muck and the posers, done with Love. Now, he's saying hello to nature, to simple pleasures on a cosy island in the Pacific Northwest. For the first time in a long time, he can j ust breathe. He gets a job at the local library - he does know a thing or two about books - and that's where he meets her: Mary Kay DiMarco. Librarian. Joe won't meddle, he will not obsess. He'll win her the old fashioned way . . . by providing a shoulder to cry on, a helping hand. Over time, they'll both heal their wounds and begin their happily ever after in this sleepy town. The trouble is . . . Mary Kay already has a life. She's a mother. She's a friend. She's . . . busy. True love can only triumph if both people are willing to make room for the real thing. Joe cleared his decks. He's ready. And hopefully, with his encouragement and undying support, Mary Kay will do the right thing and make room for him. ...Show more
$32.99
AUD
Category: Crime and Thriller
Tokyo, Japan.  Umiko Wada has had enough excitement in life. With an overbearing mother and her husband recently murdered, she just wants to keep her head down. As a secretary to a private detective, her life is pleasantly filled with coffee runs and paperwork. That is, until her boss takes on a new cas e. A case that is surrounded by shadows. A case that means Wada will have to leave Tokyo and travel to London. London, England. Nick Miller never knew his father, and was always told he wasn't missing much. But when an old friend of his late mother says there are things that Nick needs to know about his parents, he can't ignore it. When a chance encounter brings Wada and Nick together, they couldn't know the series of violent events set off by their investigations. And when they discover Nick's father might have been the only witness to a dark secret forever buried, they realise there are some powerful people who will do whatever it takes to keep it that way... ...Show more
$32.99
AUD
Category: Crime and Thriller | Series: Inspector Montalbano Mysteries Ser.
The Cook of the Halcyon is the twenty-seventh Inspector Montalbano mystery from the master of Sicilian crime, Andrea Camilleri. Moments later the all-white schooner, which looked like a hospital ship, began to pass ever so slowly before him, as if wanting to show itself off in all its beauty. The name on the prow said: Halcyon. Two deaths - the suicide of a recently fired worker and the murder of an unscrupulous businessman - lead Inspector Montalbano to the Halcyon, a mysterious ship that visits Vigàta's port each day. With very few crewmen, no passengers and a stern large enough to land a helicopter, it piques the Inspector's interest straightaway. And whilst all this is going on, a rare trip to Genoa to visit Livia ends with the Vigàta police department in disarray, and Inspector Montalbano's position as the head of the commisariat in jeopardy. It will be up to Montalbano to fix the damage done. ...Show more
$32.99
AUD
Category: Crime and Thriller
In his many years as a commissario, Guido Brunetti has seen all manner of crime and known intuitively how to navigate the various pathways in his native Venice to discover the person responsible. Now, in the thirtieth novel in Donna Leon's masterful series, he faces a heinous crime committed outside his jurisdiction. He is drawn in innocently enough- two young American women have been badly injured in a boating accident, joy riding in the Laguna with two young Italians. However, Brunetti's curiosity is aroused by the behaviour of the young men, who abandoned the victims after taking them to the hospital. If the injuries were the result of an accident, why did they want to avoid association with it? As Brunetti and his colleague, Claudia Griffoni, investigate the incident, they discover that one of the young men works for a man rumoured to be involved in more sinister night-time activities in the Laguna. To get to the bottom of what proves to be a gut-wrenching case, Brunetti needs to enlist the help of both the Carabinieri and the Guardia di Costiera. Determining how much trust he and Griffoni can put in these unfamiliar colleagues adds to the difficulty of solving a peculiarly horrible crime whose perpetrators are technologically brilliant and ruthlessly organised. Donna Leon's thirtieth Brunetti novel is as powerful as any she has written, testing Brunetti to his limits, forcing him to listen very carefully for the truth.   ...Show more
$19.99
AUD
Category: Crime and Thriller
A superb novel featuring both Mickey Haller and Harry Bosch from the No. 1 bestselling author of Fair Warning.