$100.00
AUD
Category: Fashion | Series: Catwalk
The best-selling Chanel Catwalk was the first book to gather every Chanel collection ever created by Karl Lagerfeld in a single volume - a unique opportunity to chart the development of one of the world's most influential fashion brands and discover rarely seen collections. Now fully updated (with twen ty-two new collections) and concluding with Lagerfeld's final collection for the house, the book will be a lasting tribute to Karl Lagerfeld's Chanel. This definitive publication opens with a concise history of Karl Lagerfeld's time at Chanel and a brief biographical profile of the designer. It goes on to explore the collections themselves, organized chronologically. Each collection is introduced by a short text unveiling its influences and highlights, and illustrated with carefully curated catwalk images, showcasing hundreds of spectacular clothes, details, accessories, beauty looks and set designs - and of course the top fashion models who wore them on the runway. A rich reference section, including an extensive index, concludes the book. ...Show more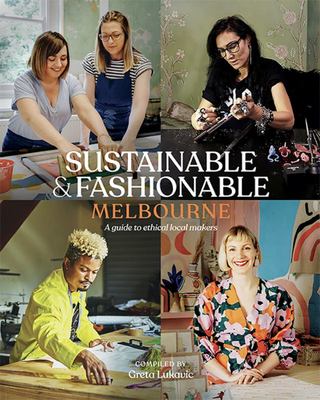 $34.95
AUD
Category: Fashion
As consumers grapple with the sustainability and ethics of mass production 80 Melbourne makers offer a gentle - and beautiful - alternative. From clothing and shoes to jewellery to hats this guide showcases the incredible talent of the Melbourne creative scene. With rich photographs and intimate interv iews, Sustainable & Fashionable: Melbourne shines a light on these passionate people while inspiring consumers to seek out and support ethical and creative artisans in our community. The content is motivational and asks questions of readers: Is sustainable better than disposable? Is permanent better than temporary? Sustainable & Fashionable: Melbourne features an expanded directory of Australia-wide sustainable and ethical brands. ...Show more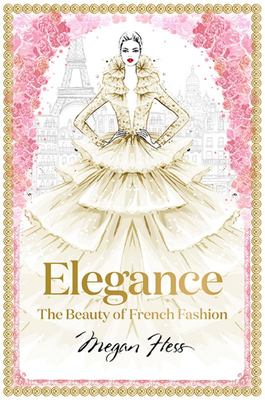 $30.00
AUD
Category: Fashion | Series: Megan Hess: the Masters of Fashion Ser.
Join internationally renowned fashion illustrator Megan Hess as she explores the timeless beauty and glamour of ten of France's best-loved designers in a stylish celebration of one of the world's favourite fashion destinations.   From the courts of Versailles to the cobbled streets of Paris, French fash ion has always been the epitome of elegance. Whether it's Dior's New Look, Yves Saint Laurent's Le Smoking jacket or Chanel's little black dress, the masters of French fashion understand that clothing is more than a craft: it's an art form.   Megan Hess's love for French style sparked her career in fashion illustration. In these pages, she unspools the threads of ten legendary designers - Chanel, Dior, Saint Laurent, Lanvin, Givenchy, Chlo , Balmain, Louis Vuitton, Herm s and Celine - to discover the origins of haute couture, pr t- -porter and everything chic.   Accompanied by Megan's exquisite illustrations of current and archival collections, Elegance: The Beauty of French Fashion tells the story of how France's iconic fashion houses have influenced the very fabric of design. ...Show more
$110.00
AUD
Category: Fashion | Series: Catwalk Ser.
This book gathers together, for the first time, every Dior haute couture collection, including also ready-to-wear collections after the arrival of John Galliano (when ready-to-wear presentations took on a new importance), and the first two collections designed by creative director Maria Grazia Chiuri, a ppointed in 2016. It offers a unique opportunity to chart the development of one of the world's most famous fashion brands and discover rarely seen collections. This definitive publication opens with a concise history of the house of Dior before exploring the collections themselves, which are organized chronologically. Each new 'era' in Dior's history is inaugurated by a brief overview and biography of the new designer, while individual collections are introduced by a short text unveiling their influences and highlights and illustrated with carefully curated catwalk images. A rich reference section, including an extensive index, concludes the book. After Chanel, Dior is the second volume in a series of high-end, cloth-bound books that offer a complete and unrivalled overview of the collections of the world's top fashion houses through original catwalk photography. ...Show more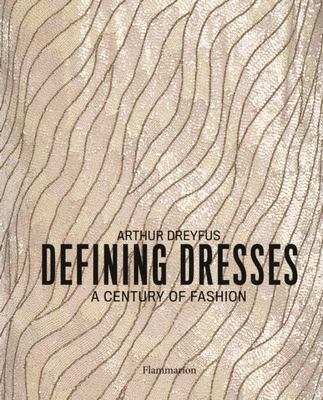 $45.00
AUD
Category: Fashion
Featuring one dress from each year since 1914, this timeline of extraordinary dresses charts the creative evolution of fashion over the past century. These experimental designs reveal the potential of the dress both as a wardrobe item and as a work of art. A multitude of top international designers are featured including Yves Saint Laurent, Chanel, Dior, Vivienne Westwood, Martin Margiela, Kenzo, Helmut Lang, Paco Rabanne, Dolce & Gabbana, Thierry Mugler, Yohji Yamamoto, Alaia, and many more. Curators at the Musee des Arts Decoratifs in Paris delved deep into their archives to select the most iconic and revolutionary dress of each year. Specially commissioned photographs are accompanied by detailed captions indicating the dresss name, brand, designer, season, and fabric or material, along with a quotation contextualizing the dress in its time. Bursting with color and full of extravagant textures, shaping, and detailing, these dresses mark the metamorphosis of culture and serve as a regenerative form of inspiration. ...Show more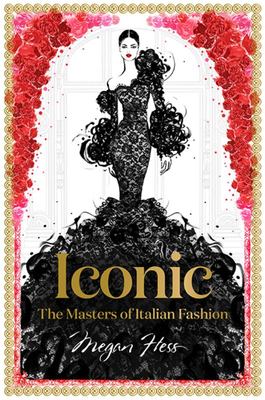 $29.99
AUD
Category: Fashion | Series: Megan Hess: the Masters of Fashion Ser.
For centuries, Italian fashion has been known for its craftsmanship and luxury, but also for its creativity and, most of all, its passion. Lace, leopard print and show-stopping red dresses - the masters of Italian fashion know how to make a statement. From the workshops of Florence to the runways of Milan, join Megan Hess on an unforgettable journey beneath the seams of ten iconic Italian designers: Giorgio Armani, Dolce & Gabbana, Fendi, Missoni, Prada, Miu Miu, Gucci, Versace, Emilio Pucci and Valentino. Complete with Megan's spectacular illustrations of Italian fashion's most dramatic outfits - including power suits, psychedelic kaftans and haute couture gowns - Iconic: The Masters of Italian Fashion is a lavish celebration of one of the world's leading fashion destinations. ...Show more
$100.00
AUD
Category: Fashion
Founded by Yves Saint Laurent and Pierre Bergé in 1961, shortly after the young couturier left his post at the helm of Christian Dior, Yves Saint Laurent would soon become one of the most successful and influential haute couture houses in Paris. Introducing Le Smoking, the first tuxedo suit for women, in 1966, Saint Laurent also presented iconic art-inspired creations, from Mondrian dresses to precious Van Gogh embroidery and the famous Ballets Russes collection. This definitive publication opens with a concise history of the house, followed by a brief biographical profile of Yves Saint Laurent, before exploring the collections themselves, organized chronologically. Each collection is introduced by a short text unveiling its influences and highlights, and illustrated with a gallery of carefully curated catwalk images. These showcase hundreds of spectacular clothes, details, accessories, beauty looks and set designs - and, of course, the top fashion models who wore them on the runway. A rich reference section concludes the book. ...Show more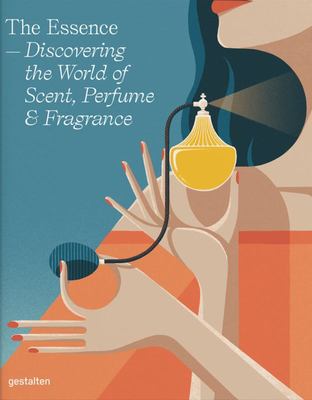 $99.50
AUD
Category: Fashion
Scents and Fragrances aims to explain the principals of smelling, scent and perfumery in a playful yet sophisticated and present outstanding personalities and projects working with scent. The book will explore this highly sensitive and atmospheric topic by appealing and inspiring to the reader's imagina tion through personal stories, cultural aspects and strong images, reflecting on and the experience of scent. ...Show more
$110.00
AUD
Category: Fashion
'My true point of view in fashion is to go against the clichés of beauty and sexy. It's not dignified for women to have to be a doll to be beautiful, always the same - [and] it is banal. I want to be more clever, or more difficult, or more complicated ... or more new' Miuccia Prada Founded as a luxury leather goods house in 1913 in Milan, Prada entered the field of fashion when Miuccia Prada took the helm of the family company in 1979. After initially focusing exclusively on accessories, she presented the house's first fashion collection in 1988. She would soon transform Prada into one of the world's most influential luxury brands with a deeply personal, sophisticated and subtly subversive approach. This definitive publication opens with a concise history of the house, followed by a brief biographical profile of Miuccia Prada, before exploring the collections themselves, organized chronologically. Each collection is introduced by a short text unveiling its influences and highlights, and illustrated with carefully curated catwalk images that showcase hundreds of spectacular clothes, details, accessories, beauty looks and set designs - and, of course, the top fashion models who wore them on the runway, from Naomi Campbell and Gisele to Kate Moss and Kaia Gerber. A rich reference section, including an extensive index, concludes the book. ...Show more
$29.99
AUD
Category: Fashion
The Art, history, and beauty of the "wild rag"No longer just a rag to wipe the blood, sweat, and dirt off a cowboy's face, western scarves have become a work of art. From hipsters to rock stars, this "wild rag" is a unique fashion statement. With beautiful photography, Diane takes the reader through the history of the scarf, its uses, and creative ways to tie it. Celebrate cowboy couture at its finest!Diane Za most owns Wahoo! Santa Fe, a store that sells both vintage and new western wear. For more than twenty years, she has been buying and selling western clothing at horse shows, rodeos, western music and poetry gatherings, and anywhere else people appreciate cowboy couture. People visit her store from all over the word to bask in the nostalgia of the romantic West. She lives in Santa Fe. ...Show more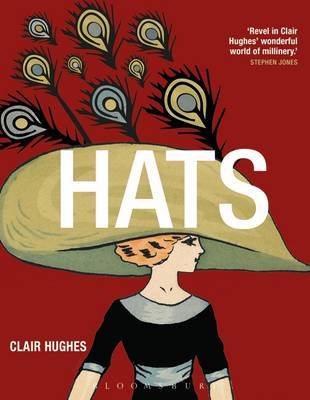 Hats
by Clair Hughes
$50.00
AUD
Category: Fashion | Series: Elements of Dress
From Bowlers to Bergeres, baseball caps to boaters, "Hats" is the ultimate guide to headgear through history. Beyond mere practicality and aesthetics, hats reveal a complex interplay of class, gender, etiquette and social allegiances, speaking to the culture of the time from which each style emerged. Ev en today, these past lives of hats are deeply embedded in our cultural memory. At which occasions is it appropriate for one to wear a hat? Why do hats confer a certain presence on the wearer that no other element of dress can achieve? Much hat-wearing depends on these elaborate systems of rules that are largely abstract but steeped in our culture.Drawing on historical and contemporary examples, as well as depictions in art, literature and film, Hughes takes the reader on a fascinating journey from Marie Antoinette's lavish fashion hats, through Marlene Dietrich's beret and the hat-habits of kings and queens, to Philip Treacy and Stephen Jones' modern millinery workrooms. Packed with sharp historical insights and playful narratives of rebellious and sinister hats that signal anarchy, villainy and disguise, this beautifully illustrated book offers the definitive guide to one the most culturally rich accessories in fashion history." ...Show more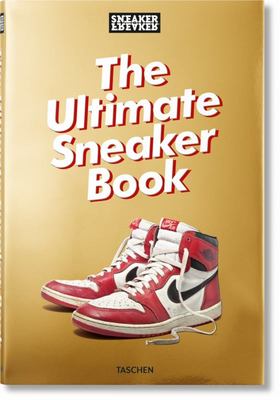 $95.00
AUD
Category: Fashion
Every Sneaker Story Worth Telling! A 15-year anthology of cult magazine Sneaker Freaker When self-acclaimed Sneakerhead Simon "Woody" Wood decided to pursue his love of sneakers--and freebie footwear--with a publication, the mighty Sneaker Freaker was born. From its punk fanzine style first edition in 2 002 to today's slick print and online operation, the independent magazine has remained at the fore of the global sneaker scene, documenting every collab, limited edition, retro reissue, Quickstrike, custom shoe and more, with raw, fastidious passion. This massive anthology celebrates 15 years of Sneaker Freaker, featuring the magazine's finest pages together with over 130 pages of expert sneaker content never seen before. As "funny and serious, meaningful and pointless at the same time" as the magazine's own ethos, the book packs in more than 650 pages of dense insider knowledge, hundreds of beautiful photos, as well as Woody's own obsessional observations. The book rollicks through some 100 years of sneaker history, documenting Air Max, Air Force, All Stars, Dapper Dan, Michael Jordan, Reebok Pump, and Nike Skateboarding, alongside more obscure treasures like Troop, SPX, and Vision Street Wear. All the major sneaker moments are all there, from Kanye to adidas Futurecraft, Nike Air Force 1 to New Balance, as well as landmark collabs, leading advertising campaigns, and crux talking points, not least Nike vs adidas. All Sneaker Freaker pages have been meticulously redesigned for this book edition, with fresh updates bringing every story up to speed, while preserving the charm of the original prose. Through all the limited editions, customs, retro reissues, and samples, this is the definitive source of sneaker knowledge you'll love as hard as your Beaters. "The most definitive sneaker culture magazine on the planet!" -- MTV ...Show more