$39.99
AUD
Category: Film and Television
A Chronology of Film presents a fresh perspective on the medium by tracing the complex links between technical innovations, social changes, and artistic interventions in the order that they occurred. Organized around a central timeline that charts the development of film from the earliest moving images to present-day blockbusters, this volume features key films, film commentaries, and contextual information about the period in which they were produced. By revealing the social, political, and cultural environments in which these films were created, this book reveals new insights into great directors like Alfred Hitchcock, Federico Fellini, Francis Ford Coppola, Martin Scorsese, Jane Campion, Barry Jenkins, Pedro Almodo var, and Bong Joon-ho and films such as Bonnie and Clyde, The Godfather, Moonlight, and Parasite. The book features lavish film stills, commentaries, and lively "In Focus" features with information about the social, stylistic, technical, political, and cultural events of each period. ...Show more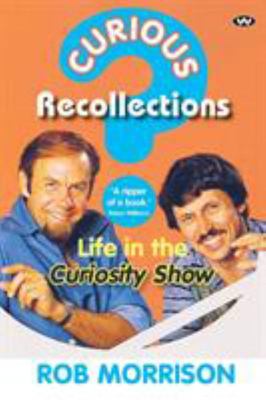 $24.95
AUD
Category: Film and Television
Every child who grew up in Australia in the 70s and 80s remembers Curiosity Show, the science show that encouraged kids to build their own experiments at home. Running for 18 years, it was a groundbreaking television production, winning awards and screening into homes around the world. As the show expe riences a renaissance online, co-host Rob Morrison delves into its weird and wonderful past. From a flight to Antarctica, to being an expert witness on dingos in the Lindy Chamberlain case, to using a sex doll to win a scientific debate, Rob's recollections from this era - and of his long partnership with Deane Hutton - are imbued with his famous sense of fun. He also takes us behind the cameras, sharing how he got into the television business and small tips and tricks to engage with viewers all around the world. For fans new and old alike, this is a wonderful peek into one of Australia's most beloved televisions shows. You'll never look at Humphrey B. Bear the same way again ... ...Show more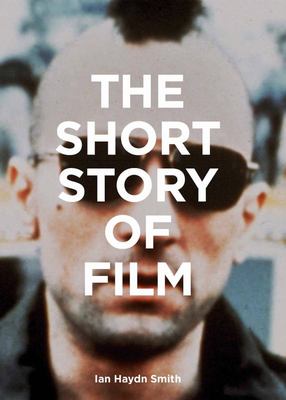 $30.00
AUD
Category: Film and Television | Series: The\Short Story Of Ser.
The Short Story of Film is a new and innovative introduction to the art of film-making. Simply constructed, the book explores 50 key movies, from superhero blockbusters to indie darlings. The design of the book allows the reader to navigate their way around key genres, movements, and techniques with eas e. Accessible, concise, and fun to read, this pocket guide will give moviegoers a new way to enjoy their favorite films and to discover new ones to watch. ...Show more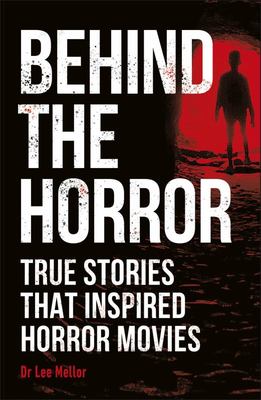 $19.99
AUD
Category: Film and Television
Uncover the twisted tales that inspired the big screen's greatest screams. Which case of demonic possession inspired The Exorcist? What horrifying front-page story generated the idea for A Nightmare on Elm Street? Which film was based on the infamous skin-wearing murderer Ed Gein? Unearth the terrifying and true tales behind some of the scariest Horror movies to ever haunt our screens, including the Enfield poltergeist case that was retold in The Conjuring 2 and the serial killers who inspired Hannibal Lecter in The Silence of the Lambs. Behind the Horror dissects these and other bizarre tales to reveal haunting real-life stories of abduction, disappearance, murder, and exorcism. ...Show more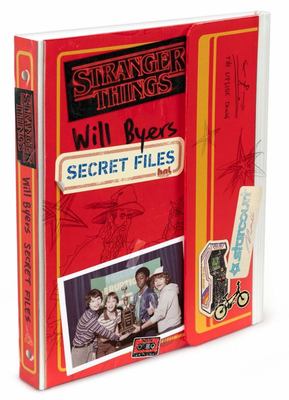 $30.00
AUD
Category: Film and Television
Will Byers' top-secret binder--based on the Netflix series Stranger Things Read notes from the Upside Down and uncover secrets from the Hawkins National Laboratory in Will Byers's personal files. Based on Netflix's Stranger Things, this book is designed to look like a vintage school binder from the '80 s. Filled with photos, notes, sketches, and diary entries, this book is sure to amaze and entertain fans of all ages. ...Show more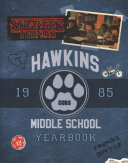 $26.00
AUD
Category: Film and Television
Based on the hit Netflix Original Series "Stranger Things, " this vintage '80s yearbook is really two books in one. First, visit the middle school in Mike Wheeler's annual, then flip it over and feel the Tiger pride in Nancy Wheeler's high school yearbook. Filled with class pictures, AV Club candids, li sts, inscriptions, and secret notes. ...Show more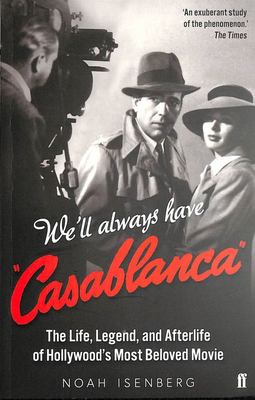 $29.99
AUD
Category: Film and Television
The story of how Casablanca was made and how it became the most beloved of Hollywood movies.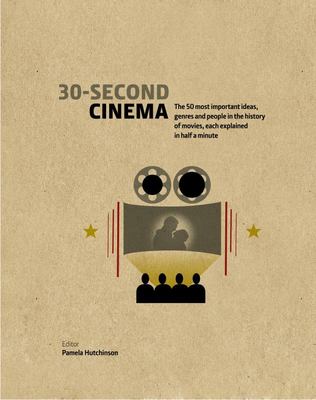 $19.99
AUD
Category: Film and Television | Series: 30 Second
Are you an art-movie buff or a blockbuster enthusiast? Can you reel off a list of New Wave masterpieces, or are you more interested in classic Westerns? Most of us love the movies in one form or another, but very few of us have the all-round knowledge we'd like. 30-Second Cinema offers an immersion cour se, served up in neat, entertaining shorts. These 50 topics deal with cinema's beginnings, with its growth as an industry, with key stars and producers, with global movements--from German Expressionism to New Hollywood--and with the movies as a business. By the time you've worked your way through, you'll be able to identify the work of George Melies, define auteur theory or mumblecore in a couple of pithy phrases, and you'll have broadened your knowledge of global cinema to embrace not only Bollywood but Nollywood, too. All in the time it takes to watch a couple of trailers. ...Show more
$39.99
AUD
Category: Film and Television
Step into the world of cinema and discover everything there is to know about movies, directors, genres, and styles. Profiling more than 100 of the most influential films ever made, and the world's most celebrated directors, The Film Book will take you on a journey through the changing landscape of cine ma. Discover the behind-the-scenes stories about timeless classics like Citizen Kane and The Godfather, and take a front row seat at lavish blockbusters like Star Wars or Titanic. Covering every national school of film-making from Hollywood to Bollywood, The Film Book has something for everyone. "Top 10" and "What to Watch" boxes will inspire your next movie night. Test your knowledge with the essential trivia section - how much do you know about Oscar winners, biggest flops, banned films, and more? From the birth of film right up until the present, The Film Book is essential reading for movie lovers everywhere. ...Show more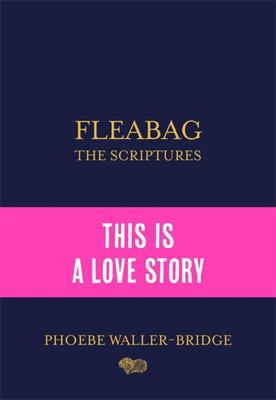 $39.99
AUD
Category: Film and Television
The complete Fleabag. Every Word. Every Side-eye. Every Fox. Order your own sacred text: Fleabag: The Scriptures includes new writing from Phoebe Waller-Bridge alongside the filming scripts and the never-before-seen stage directions from the Emmy and BAFTA winning series. 
Items per page:
1 - 10 of 10