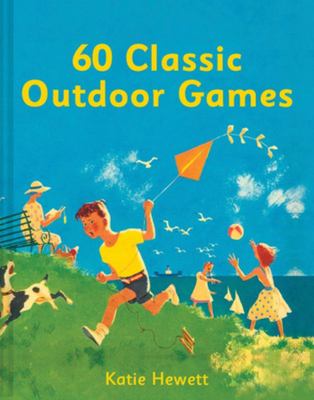 $12.99
AUD
Category: Games and Puzzles
Take an infectiously fun hop, skip, and jump down memory lane with the best childhood games 60 Classic Outdoor Games celebrates the days when you used to get home from school, hop out of your school clothes, skip over to your best friend's house, and play until dinnertime. Today those classic--and univ ersal--games of Hopscotch, Skipping, Bulldog, Hide and Seek, Tag, Rounders, and others are almost forgotten. This beautifully illustrated, wonderfully nostalgic collection will not only help you relive those innocent games, but let you pass them on to a new generation. Reissue of You're It ...Show more
$21.99
AUD
Category: Games and Puzzles | Series: Magma for Laurence King Ser.
Be the first to get your frog from one corner of the board to the opposite corner, feasting on insects along the way! Pick your frog and roll the bug die. With a mix of skill and chance Bug Me Not! is fun for the whole family!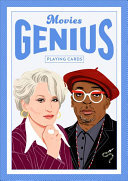 $16.99
AUD
Category: Games and Puzzles
Bring some stardust to your card table with 54 of the most influential movie directors and stars, arranged into four suits: Hearts = Romance, Clubs = Drama, Diamonds = Crime, Spades = Sci-fi Includes illustrations of all the big names, from Alfred Hitchcock and Orson Welles to Sofia Coppola and Samuel L. Jackson--plus two jokers: Wes Anderson and Charlie Chaplin. ...Show more
$12.99
AUD
Category: Games and Puzzles
Filled with 60 new, classic, and beloved family games, this delightful collection will keep families playing and laughing together. Tune out, turn off, and start playing In an era where everyone has their eyes on a screen, what better way to bring family and friends of all ages together than good old- fashioned indoor games? From Charades to Consequences, Chinese Whispers to Twenty Questions, here are 60 classic games that will create indelible memories of family fun, warmth, and tradition. So, don't reach for that remote control--play some games instead Reissue of Parlour Games. ...Show more
$34.99
AUD
Category: Games and Puzzles | Series: Magma for Laurence King Ser.
This beautifully illustrated bingo game features 64 breeds of dog from around the world. Spot all kinds of dogs - from the tiny chihuahua to the noble Great Dane, from the sleek Saluki to the dreadlocked Hungarian Puli, mark them off on your card and bingo Dog Bingo brings a fun and educational twist to the traditional game as players learn the names and colorings of both their favourite breeds and weird and wonderful exotic dogs. Contains 64 superbly illustrated dog tokens, one board, 12 bingo cards, and brightly coloured counters for you to mark up your card, as well as a leaflet containing basic information and a few quirky traits for all of the dogs featured. ...Show more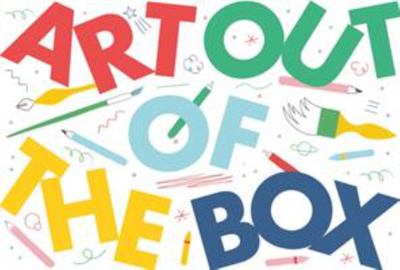 $25.00
AUD
Category: Games and Puzzles
Pick a subject card, add a technique card and reinvent the world with your imagination. These 80 cards are all you need for hours of creative drawing fun. Just grab a pencil and paper, and a dinosaur, and an alien, and a tiger...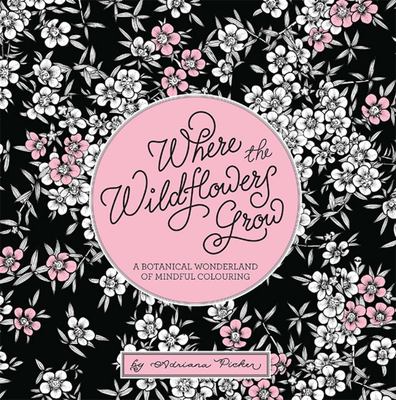 $19.99
AUD
Category: Games and Puzzles
Tiptoe through the wildflowers to discover a world of intricate botanical illustrations, courtesy of botanical master, Adriana Picker. These unique Australian floral shapes are beautifully rendered on the page, allowing you to sit back and immerse yourself in nature as you enjoy the therapeutic benefits of this popular artistic pastime. ...Show more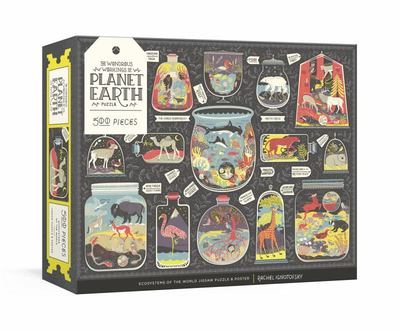 $29.99
AUD
Category: Games and Puzzles
From the New York Times bestselling author of Women in Science comes a colorful and informative 500-piece puzzle celebrating planet Earth and its stunning ecosystems--perfect for science lovers, students, gamers, and more.   The uniquely informative and charming art from Rachel Ignotofsky's book The W ondrous Workings of Planet Earth portrays our planet in this family-friendly 500-piece puzzle. As you piece the puzzle together, you'll tour our planet's incredible ecosystems large and small, from reefs, deserts, and rainforests to ponds, backyard gardens, and even a drop of water. A poster that features the puzzle design on the front is enclosed to reference while assembling the 18 x 24" puzzle. ...Show more
$19.99
AUD
Category: Games and Puzzles | Series: Usborne Book and Jigsaw
This delightful pack contains a 100-piece jigsaw of a lively zoo scene for children to assemble, as well as a 24-page picture puzzle book teeming with animals and objects that can be found at a zoo or wildlife park. There is also a black and white version of the jigsaw picture for children to fill in wi th their own pens. ...Show more
$19.99
AUD
Category: Games and Puzzles
Enjoy the meditative relaxation of Medi-tation: Colouring For Focus and Creativity. The simple act of colouring itself has the power to engage your brain, improve your mood and kindle creativity by providing a mindful task that also transports us back to a time in our lives when we felt carefree and sa fe. Colouring is a mindful, creative practice that brings no element of competition or failure and instead creates total absorption - even if you are not creative. In Medi-tation, Dr Stan Rodski draws on the study of neuroscience to bring brand new exercises and patterns to help focus your brain and create a meditative state. Dr Rodski's easy-to-use meditative techniques are designed to focus your brain through the use of colour with pattern, repetition and detail - focusing on helping us to be more rested, concentrate better, and be more aware.   ...Show more
$9.99
AUD
Category: Games and Puzzles | Series: Snap Cards | Reading Level: Children's - Grade 2-3, Age 7-8
Snap is every child's much-loved first card game. This work helps young children to develop sorting, matching and reading skills.