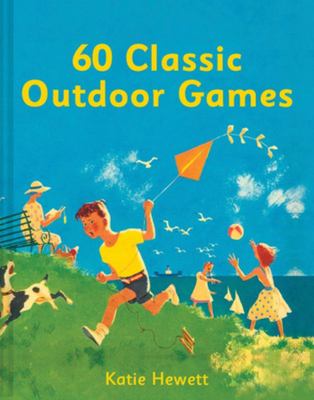 $12.99
AUD
Category: Games and Puzzles
Take an infectiously fun hop, skip, and jump down memory lane with the best childhood games 60 Classic Outdoor Games celebrates the days when you used to get home from school, hop out of your school clothes, skip over to your best friend's house, and play until dinnertime. Today those classic--and univ ersal--games of Hopscotch, Skipping, Bulldog, Hide and Seek, Tag, Rounders, and others are almost forgotten. This beautifully illustrated, wonderfully nostalgic collection will not only help you relive those innocent games, but let you pass them on to a new generation. Reissue of You're It ...Show more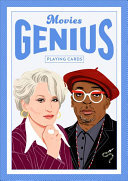 $16.99
AUD
Category: Games and Puzzles
Bring some stardust to your card table with 54 of the most influential movie directors and stars, arranged into four suits: Hearts = Romance, Clubs = Drama, Diamonds = Crime, Spades = Sci-fi Includes illustrations of all the big names, from Alfred Hitchcock and Orson Welles to Sofia Coppola and Samuel L. Jackson--plus two jokers: Wes Anderson and Charlie Chaplin. ...Show more
$9.99
AUD
Category: Games and Puzzles | Series: Snap Cards Ser.
Charming and distinctive marsupials and other antipodean creatures adorn this pack of snap cards for hours of fun. Young children can learn gentle lessons of turn-taking, rules and winning and losing while enjoying the delightfully illustrated antipodean wildlife on these snap cards. From kangaroos and koalas to emus, possums and even quokkas, you'll find all the iconic Australian animals here. ...Show more
$35.00
AUD
Category: Games and Puzzles
Learn about wines from all over the world in this deluxe happy families game. With two decks of cards--one for red wines, one for whites--covering all the major wine-producing regions and some unexpected gems, this is the perfect way to dip in to the world of wine. Includes a booklet with brief descript ions of each region along with some tips on which labels to look out for. ...Show more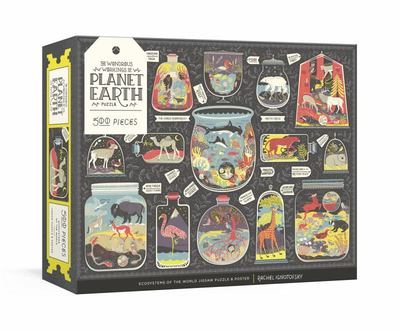 $29.99
AUD
Category: Games and Puzzles
From the New York Times bestselling author of Women in Science comes a colorful and informative 500-piece puzzle celebrating planet Earth and its stunning ecosystems--perfect for science lovers, students, gamers, and more.   The uniquely informative and charming art from Rachel Ignotofsky's book The W ondrous Workings of Planet Earth portrays our planet in this family-friendly 500-piece puzzle. As you piece the puzzle together, you'll tour our planet's incredible ecosystems large and small, from reefs, deserts, and rainforests to ponds, backyard gardens, and even a drop of water. A poster that features the puzzle design on the front is enclosed to reference while assembling the 18 x 24" puzzle. ...Show more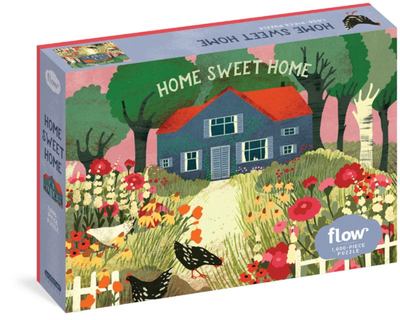 $34.99
AUD
Category: Games and Puzzles | Series: Flow Ser.
A charmingly illustrated 1000-piece jigsaw puzzle that celebrates home. From Flow, the international brand that celebrates creativity, mindfulness, and the pleasures of paper.
$24.99
AUD
Category: Games and Puzzles
This 252-piece Australia map puzzle is perfect for adults and kids alike. The beautifully illustrated map and accompanying 12-page booklet showcases more than 300 illustrations of flora, fauna, landmarks, attractions and other Australiana, with details that will keep anyone enthralled for hours. Fact bu bbles and keys for the various illustrations of flora, fauna, attractions, shipwrecks and Indigenous rock-art sites will also help you learn more about this country. The 12-page booklet has a page dedicated to each state and territory with additional facts and figures to further enrich your knowledge of Australia's states and territories. The puzzle comes in a durable box for easy storage, and the booklet is attached directly to the front of the box, ensuring the puzzle and information booklet will all stay together.  ...Show more
$29.99
AUD
Category: Games and Puzzles
Reduce your screen time and up both your mindful gaming and appreciation of modern Aboriginal art with this stunning adult jigsaw puzzle.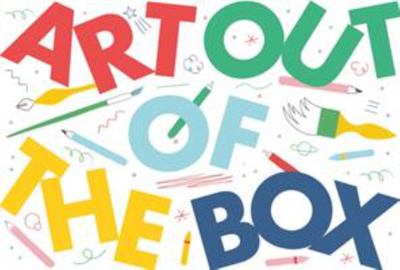 $25.00
AUD
Category: Games and Puzzles
Pick a subject card, add a technique card and reinvent the world with your imagination. These 80 cards are all you need for hours of creative drawing fun. Just grab a pencil and paper, and a dinosaur, and an alien, and a tiger...