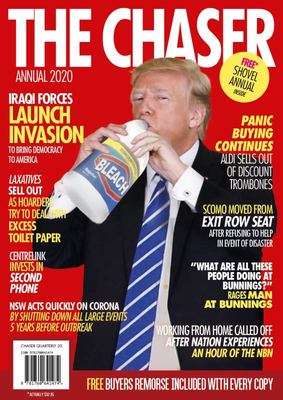 $29.95
AUD
Category: Gift and Humour
The double-sided spectacular features a free tear-out Barnaby Joyce R-rated children's books, tips on avoiding all those invisible African gangs in Melbourne, and is suspiciously lacking in satire about any months after September. Described by critics as 'the best Chaser Annual of 2020 so far' - it's th e perfect gift for anyone in your life that you know absolutely nothing about. ...Show more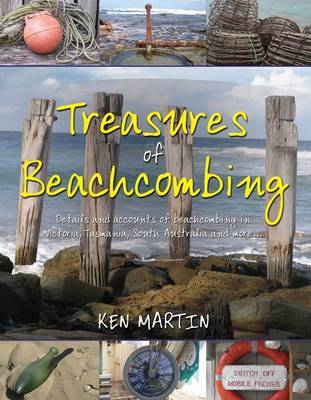 $34.99
AUD
Category: Gift and Humour
Serious beachcombing requires time, fitness and agility, a keen eye and a minimum amount of hiking gear to make the expedition enjoyable. For an all-day hike, a large backpack with the requisite lunch, first aid kit, map, water, mobile, rain coat, pocket knife, etc. will all ensure that your efforts are made easier and that there is ample room to carry any booty which is found en route. For the serious and technically minded semi-professional beachcomber add a hacksaw, a very sharp knife and even some cable ties to strap on your booty. A PLB (Personal Locator Beacon) can add a measure of safety and even a PFD lightweight yoke is not beyond reason. The more gear I take the more confident I am at going it alone and into remote places. Herein lies a beachcomber's collection, amassed over many years, of some of the better examples of what the oceans have spat forth on many a desolate shoreline along the coastline of south eastern Australia. With five buoys in my collection having originated from Argentina, I can truly claim to have an international collection courtesy of the mighty Southern Ocean. ...Show more
$35.00
AUD
Category: Gift and Humour
The Sunday Times Bestseller and New York Times Bestseller. A book of hope for uncertain times. 'Feeling a little blue? Meet the new Winnie the Pooh.' The Daily Mail 'A wonderful work of art and a wonderful window into the human heart' Richard Curtis Enter the world of Charlie's four unlikely friends, di scover their story and their most important life lessons. The conversations of the boy, the mole, the fox and the horse have been shared thousands of times online, recreated in school art classes, hung on hospital walls and turned into tattoos. In Charlie's first book, you will find his most-loved illustrations and some new ones too.     ...Show more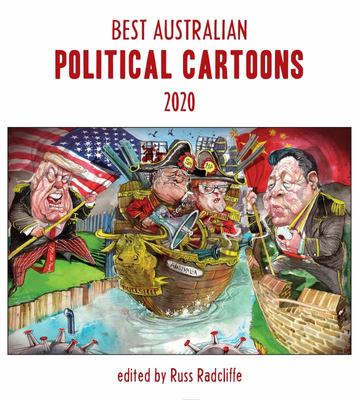 $32.99
AUD
Category: Gift and Humour | Series: Best Australian Political Cartoons Ser.
Welcome to 2020. Brexit, Trump, leadership challenges- those were the days. The Morrison government, after delivering its promised tax cuts, had only one thing on its policy mind- protecting its presumptive budget surplus. Sure, avoiding questions about such trifles as sports rorts, robodebt cock-ups, a nd water scams required an inordinate amount of energy. But, all in all, it must have seemed like a good time to take a holiday. Anyway, other people were on the fire hoses - terrified, exhausted, selfless - as south-east Australia gave us a glimpse of the looming slow-motion catastrophe of a rapidly heating world. Meanwhile, in a wet market in Wuhan, events were unfolding that would shake all our societies to the core and change our world forever. The mantle and burden of heroism was about to be passed to a new cast of ordinary people on a very different front line. Is this a time for joking? Too soon? Maybe we need the penetrating satirical intelligence and the dark, challenging humour of our political cartoonists more than ever. Featuring Dean Alston, Peter Broelman, Pat Campbell, Andrew Dyson, John Farmer, First Dog on the Moon, Matt Golding, Fiona Katauskas, Mark Knight, Jon Kudelka, Alan Moir, David Pope, David Rowe, Andrew Weldon, Cathy Wilcox, and many more ...   ...Show more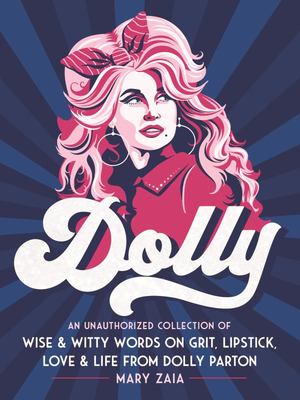 $19.99
AUD
Category: Gift and Humour
Compiled by Mary Zaia, Dolly: An Unauthorized Collection of Wise & Witty Words on Grit, Lipstick, Love & Life from Dolly Parton is a book of quotes from America's most beloved country singer. We all need a dose of Dolly in our lives. Whether it's her warmth and generosity, her humble roots and down-home values, her gifts to film and music, or her unforgettable style and humor, Dolly Parton has plenty of life secrets to share. Enjoy this collection of her wisest quotes, funniest cracks, and encouraging words for living life right. - Nearly 150 Dolly quotes on living with big dreams and an open heart- Empowerment, strength, and confidence whenever you need it- Get inspired to be boldly you, just like Dolly ...Show more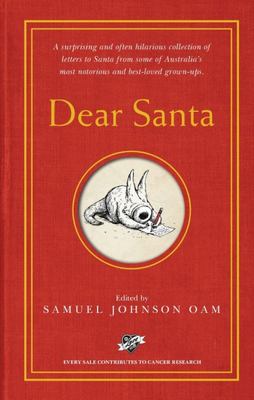 $22.99
AUD
Category: Gift and Humour
Brother, actor, Victorian of the Year and determined cancer vanquisher Samuel Johnson OAM has gathered together a collection of letters to Santa from some of Australia's most notorious and best-loved grown-ups. Surprising, entertaining, wicked and witty, this little book of letters is the perfect gift for your favourite human. If you could ask Santa for absolutely anything, what would you ask for? Samuel Johnson OAM, Australia's favourite skylarker, brother and determined cancer vanquisher, has asked his friends and supporters (who just happen to be some of Australia's best writers, comics, actors, artists, musicians and personalities) to share their letters to Santa. Some letters are naughty. Some letters are nice. Some echo a favourite childhood memory. Some beg forgiveness. Some are angry. Some just want something sweet. Some want to change their own world, others want to change the whole world. Contributors include Helen Garner, Adam Hills, Deborah Mailman, Rove McManus, Leigh Sales, Grant Denyer, John Williamson, Myf Warhurst, John Paul Young, Mia Freedman, Shaun Micallef, Missy Higgins, and many more. This little book of letters is wicked, witty and warm-hearted. It will make you laugh, think and feel and is the perfect Christmas gift for those who speak human. ...Show more
$29.99
AUD
Category: Gift and Humour
From the bestselling author of Strayapedia comes the definitive dictionary of the year the world went to sh*t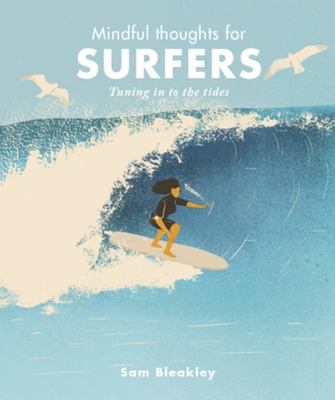 $13.00
AUD
Category: Gift and Humour | Series: Mindful Thoughts Ser.
Mindful Thoughts for Surfers explores how meditative a life on the surfboard can be. These 25 insightful musings will inspire beginners and experts alike. The immediacy of the surfer's surroundings and the interaction with the vast ocean and all of its wonderful wildlife creates the perfect opportunity to practise mindfulness. Sam Bleakley is an international longboard surfing champion and advocate for all forms of waveriding. With an interest in Buddhism and Taoism, he discusses such subjects as: Decluttering thoughts and identification Embracing imperfection The metaphors and parallels of the water with our lives The spiritual connection to nature Recovering from injury Heightened senses and the connection between body and mind Blue mindfulness, flow and resilience Through these subjects he explores how riding the waves is the ultimate meditation and offers an astute awareness of what the oceans tell us about our place in the natural world--if we would just listen. His illuminating meditations, each beautifully illustrated, make this book perfect for dipping into and offer a gentle gateway into life-affirming awareness for everyone. If you like this you might also be interested in Mindfulness and Surfing . . . ...Show more
$13.00
AUD
Category: Gift and Humour | Series: 101 Things Ser.
  Are you unlucky in love and searching for The One? Look no further! This fun collection of dating tips and romantic guidance will unlock the secrets of love - and make you laugh along the way. Find out how to use a pie chart to banish the ghosts of romances past. Learn how to win at online dating a rmed with guaranteed conversation starters and a cheat's guide to astrology. And discover top tips for an unforgettable date - from how to whip up an aphrodisiac beetroot dip, to why you should take your new love to the supermarket. ...Show more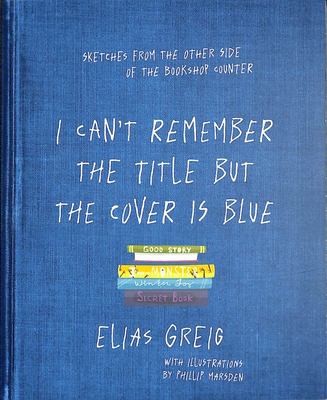 $19.99
AUD
Category: Gift and Humour
Hilarious, unpredictable and, at times, touching, this compilation is the perfect gift for fans of Weird Things Customers Say in Bookshops and The Diary of a Bookseller.
$22.99
AUD
Category: Gift and Humour
All aboard the Scomo Express as our hero pulls back the lid on the life and times of one of history's great leaders and humbly serves up -a steaming meat pie of everyman wisdom for the hungering masses. These are the unofficial chronicles of Scotty's first 18 months in his new role as head honcho of the largest marketing firm in the country - the Australian Federal Government - as it unfolded, completely devoid of any self-aggrandisement, double-speak, sleight-of-hand or other dirty shenanigans played by the Opposition. Thrill as the man who put the Scotty into Marketing tells how he honed his Sharkies lovin', beer drinkin', God fearin', cap wearin', Daggy Dad alter ego and used it to such miraculous effect. Marvel at how he developed such classic slogans as 'The Bill Australia can't afford', 'I'm listening. I'm hearing. I'm doing', and the immortal 'If you have a go, you'll get a go'. Like an egg to the back of your head, you will be blindsided by the rush of adrenaline as the Boy from Bronte waltzes from the boardroom to the world stage, becoming besties with The Donald, all while keeping the Lucky Country lucky, the Newspolls honest and the Prince of Darkness from reanimating himself in the form of backstabbing Coalition aspirants. From the inner-workings of BORDERFORCE!., to what really happened at the Engadine Maccas, this candid, compelling and completely unofficial diary is your backdoor access to the halls of power. With all that sweat, blood and cheers, who wouldn't deserve a tropical holiday? ...Show more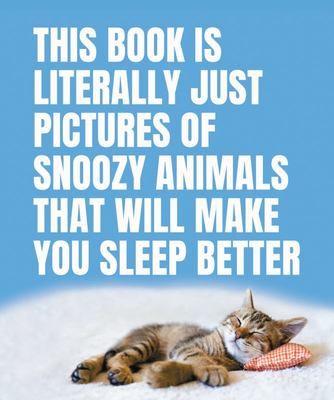 $19.99
AUD
Category: Gift and Humour
Screw meditative methods, white-noise machines, and chamomile tea--this photographic compilation of silly sweeties napping will lull you peacefully to sleep.   As suggested by its title, this ridiculous book is a sleeping aid which harnesses the relaxing power of cute animals. Well, wait--haven't you heard? The secret to a happy and fulfilled life is to just get eight hours of sleep per night. Except there's one big catch: getting a good sleep is borderline impossible in our current snoozing climate. We've got smartphones forever by our bedside--complete with the blue-light temptation of scrolling through social media till sunrise. There's only one solution: turn off the phone, and flick instead through this therapeutic book of snoozy animals. They will coo you into sleepy submission.   As its title subtly suggests, this book is literally just pictures of snoozing animals. Some of the lil' sleepy sweeties featured include resting raccoons, cats having a catnap, napping numbats, siesta-ing seals, drowsy dingoes, slumbering sloths, and zebras catching some much-needed Zs. Toward these furry angels we must turn in these dire times of sleeplessness to get a good night's sleep of our own.   This book is the follow-up-of-sorts to the hugely successful and totally adorable This Book Is Literally Just Pictures of Cute Animals That Will Make You Feel Better. ...Show more