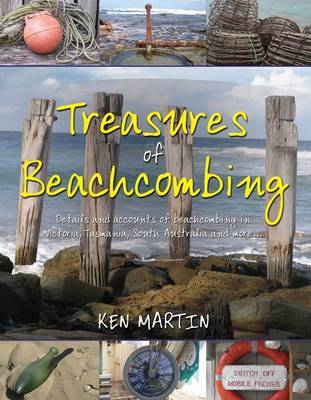 $34.99
AUD
Category: Gift and Humour
Serious beachcombing requires time, fitness and agility, a keen eye and a minimum amount of hiking gear to make the expedition enjoyable. For an all-day hike, a large backpack with the requisite lunch, first aid kit, map, water, mobile, rain coat, pocket knife, etc. will all ensure that your efforts are made easier and that there is ample room to carry any booty which is found en route. For the serious and technically minded semi-professional beachcomber add a hacksaw, a very sharp knife and even some cable ties to strap on your booty. A PLB (Personal Locator Beacon) can add a measure of safety and even a PFD lightweight yoke is not beyond reason. The more gear I take the more confident I am at going it alone and into remote places. Herein lies a beachcomber's collection, amassed over many years, of some of the better examples of what the oceans have spat forth on many a desolate shoreline along the coastline of south eastern Australia. With five buoys in my collection having originated from Argentina, I can truly claim to have an international collection courtesy of the mighty Southern Ocean. ...Show more
$32.99
AUD
Category: Gift and Humour | Reading Level: 4 Non Fiction
It's been a tough few years. We've had three prime ministers in four years, a scandalous ball-tampering scandal, our own #Metoo moments (Defamation laws apply*) - the Murray-Darling fish kills and, worst of all, the cancellation of both the NRL and AFL footy shows.In this penetrating and incisive book, The Betoota Advocate's editors Clancy Overell and Errol Parker take us on the nation's journey through chaos and confusion, to the start of a new era.Finally, we as a nation have been gifted the rare opportunity to choose who leads our country for an entire federal term. Our cricketers now use talent and skill to win matches. The culture wars are over, and common sense prevails.With a sensible Liberal government, a charismatic PM and a united, strong and experienced cabinet of some of our nation's greatest minds in place, we are well on the road to economic stability and environmental renewal.Join Australia's most trusted newspaper from the remote but vibrant town of Betoota, as we detail the last four years in news. How bad things got, and how lucky we, as a nation, have been to survive it all.How Good's Australia.     ...Show more
$19.99
AUD
Category: Gift and Humour
Hilarious, unpredictable and, at times, touching, this compilation is the perfect gift for fans of Weird Things Customers Say in Bookshops and The Diary of a Bookseller.
$16.99
AUD
Category: Gift and Humour
A hilarious, furious and profoundly useful short guide to the most maddening punctuation in English   Apostrophes are an f'ing pain. The rules about how to use them are complicated, and have evolved haphazardly.   Originally written as advice by a copywriter for designers -- wont to insert and remov e apostrophes at will, for visual effect -- this is a lighthearted pocket-sized guide to getting the f'ing things right.   Simon Griffin lets off steam so that we don't have to, showing precisely why "Rihanna and Jennifer's photos were all over the Internet" is quite different to "Rihanna's and Jennifer's photos" or what words apostrophes are replacing in sentences such as "He'd like you to buy him some cocaine," or "They've got it all on camera."   Elegantly produced, this is the perfect gift for any pedant, as well as an indispensable guide in all our moments of grammar-related frustration.   WARNING: CONTAINS EXPLICIT LANGUAGE ...Show more
$13.00
AUD
Category: Gift and Humour
  Are you unlucky in love and searching for The One? Look no further! This fun collection of dating tips and romantic guidance will unlock the secrets of love - and make you laugh along the way. Find out how to use a pie chart to banish the ghosts of romances past. Learn how to win at online dating a rmed with guaranteed conversation starters and a cheat's guide to astrology. And discover top tips for an unforgettable date - from how to whip up an aphrodisiac beetroot dip, to why you should take your new love to the supermarket. ...Show more
$34.99
AUD
Category: Gift and Humour
In Joy at Work, KonMari method pioneer Marie Kondo and organizational psychologist Scott Sonenshein will help you to refocus your mind on what's important at work, and as their examples show, the results can be truly life-changing. With advice on how to improve the way you work, the book features advice on problem areas including fundamentals like how to organize your desk, finally get through your emails and find what sparks joy in an open plan office. Like how the key to successful tidying in the home is by tackling clutter in the correct order, Joy at Work adapts the inspirational KonMari Method for the workplace, taking you step-by-step through your professional environment so that you can identify the most joyful way to work for you. Once you've found order in your work life, you can feel empowered to find confidence, energy and motivation to create the career you want and move on from negative working practices. ...Show more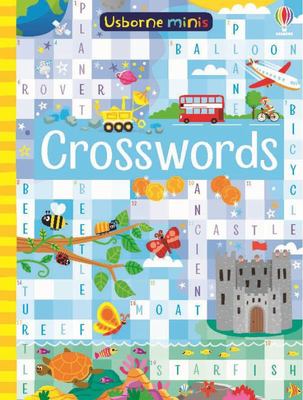 $4.99
AUD
Category: Gift and Humour | Series: Usborne Mini Bks.
Whether you're on a train or at the airport, you can test your knowledge with these fun crosswords on subjects ranging from sports and sea creatures to world foods and famous capitals. A light and compact puzzle book that's perfect for taking on journeys. Part of a growing range of mini paperbacks, incl uding puzzle books, sticker books and drawing books. ...Show more
$19.99
AUD
Category: Gift and Humour
A revelatory, uplifting, and gorgeously illustrated meditation on dedication, hard work, and the power of perseverance from the beloved, New York Times bestselling, and two-time National Book Award-winning Jesmyn Ward. As an adult, I learned this: persist. Work hard. Face rejection, weather the setback s, until you meet the gatekeeper who will open a door for you. Jesmyn Ward grew up in a poor, rural community in Mississippi. Today, as the first woman to win the National Book Award twice, she is celebrated as one of America's greatest living writers.Navigate Your Stars is a stirring reflection on the value of hard work and the importance of respect for oneself and others. First delivered as a 2018 commencement address at Tulane University, it captures Ward's inimitable voice as she reflects on her experiences as a Southern black woman, addressing the themes of grit, adversity and the importance of family bonds.Beautifully illustrated in full colour, this is a meditative and profound book that will inspire all readers preparing for the next chapter in their lives.For Tulane University's 2018 commencement, Jesmyn Ward delivered a stirring speech about the value of hard work and the importance of respect for oneself and others. Speaking about the challenges she and her family overcame, Ward inspired everyone in the audience with her meditation on tenacity in the face of hardship. Ward's inimitable voice shines through as she shares her experience as a Southern black woman and addresses the themes of grit, adversity, and the importance of family bonds. Navigate Your Stars is a perfect gift for anyone in need of inspiration from the author of Salvage the Bones, Men We Reaped, and Sing, Unburied, Sing. ...Show more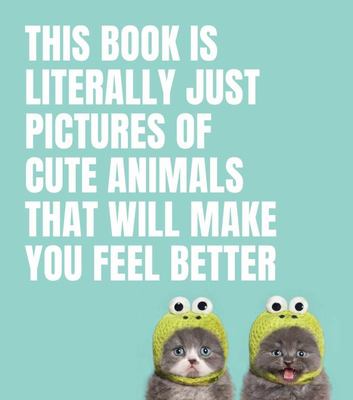 $19.99
AUD
Category: Gift and Humour
This zoological and photographic odyssey documents the cutest, cuddliest, and silliest animals of all time, to brighten up the days of humans across the world.   As its name subtly suggests, this book features eighty pictures of excessively cute animals. That's literally it. Among other gems, you can expect some cats flaunting some fabulous wigs, sloths dangling casually, otters holding hands (an actual thing that occurs in nature) and piglets wearing little rain boots for some adorable reason. Beyond a shadow of a doubt, this book is a landmark moment in the history of photojournalism.   While turning these puppy-peppered pages, your mood will literally become one of delight and tenderness. And therein lies the powerful magic of pictures of cute animals. Just simply peering into those big eyes carries with it all the gravitas of a David Attenborough nature documentary, but without having to actually watch a documentary.   The resilience of the animal kingdom is endlessly inspiring. Cast your mind to this iconic image: a kitten dangling from a tree branch, while sagely encouraging us humans to just "hang in there." And hang in there we did--in order to own this book. This is literally exactly what our turbulent world needs right now. With its unique meow factor, this is the book that you deserve after a ruff day at work. (It should be said that, mercifully, no animal puns are included in this book.)   ...Show more
$24.99
AUD
Category: Gift and Humour | Series: Wellcome Ser.
An entertaining and insightful exploration of schadenfreude: the deliciously dark and complex joy we've all felt, from time to time, at news of others' misfortunes. You might feel schadenfreude when... the boss calls himself "Head of Pubic Services" on an important letter. a cool guy swings back on his chair, and it tips over. a Celebrity Vegan is caught in the cheese aisle. an aggressive driver cuts you off - and then gets pulled over. your co-worker heats up fish in the microwave, then gets food poisoning. an urban unicyclist almost collides with a parked car. someone cuts the line for the ATM - and then it swallows their card. your effortlessly attractive friend gets dumped.   We all know the pleasure felt at someone else's misfortune. The Germans named this furtive delight in another's failure schadenfreude (from schaden damage, and freude, joy), and it has perplexed philosophers and psychologists for centuries. Why can it be so satisfying to witness another's distress? And what, if anything, should we do about it?   Schadenfreude illuminates this hidden emotion, inviting readers to reflect on its pleasures, and how we use other people's miseries to feel better about ourselves. Written in an exploratory, evocative form, it weaves examples from literature, philosophy, film, and music together with personal observation and historical and cultural analysis. And in today's world of polarized politics, twitter trolls and "sidebars of shame," it couldn't be timelier.   Engaging, insightful, and entertaining, Schadenfreude makes the case for thinking afresh about the role this much-maligned emotion plays in our lives -- perhaps even embracing it.   ...Show more
$20.00
AUD
Category: Gift and Humour
Many of us respond to the pressures of life by turning inwards and ignoring problems, sometimes resulting in anxiety or depression. Others react by working harder at work, at school or at home, hoping that this will make ourselves and the people we love happier. But what if being yourself is enough? Ju st as we are advised on airplanes to take our own oxygen first before helping others, we must first be at peace with ourselves before we can be at peace with the world around us. In this beautiful follow-up to his international bestseller The Things You Can See Only When You Slow Down, Buddhist monk Haemin Sunim turns his trademark wisdom and kindness to self-care, arguing that only by accepting yourself - and the flaws which make you who you are - can you have compassionate and fulfilling relationships with your partner, family and friends. ...Show more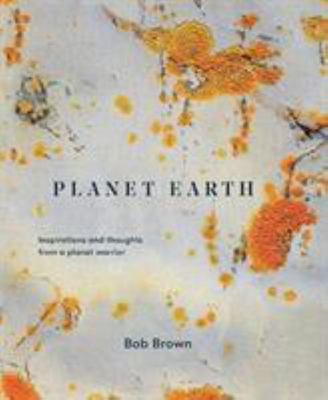 $29.99
AUD
Category: Gift and Humour
In his first speech in the Senate, Bob Brown raised the threat posed by climate change. It has taken 10 years for politicians to finally begin to acknowledge the causes and effects of climate change. Since 1996, Bob has continued to take a courageous, and often politically lonely, stand on issues around the saving of our planet, whether they have a local or international focus: saving Tasmania's ancient forests, opposing the dumping of nuclear waste in Australia, protesting against Japanese whaling, the protection of rainforests and a host of other campaigns. In 2010 Bob led the Australian Greens to a historic result with more than 1.6 million Australians voting for the Greens. In 2012 Bob stepped down as Leader of the Australian Greens, and then retired from the Senate. Since then he has continued to campaign on conservation issues across Australia and the world. This book is both an inspiration and a call to action: Bob Brown's words are a clear message on the issues facing our planet yet his positive approach is an inspiration to us all. ...Show more