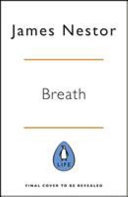 $39.99
AUD
Category: Health and Wellbeing
'A transformative book that changes how you think about your body and mind' Josua Foer, author of Moonwalking with Einstein No matter what you eat, how much you exercise, how skinny or young or wise you are, none of it matters if you're not breathing properly. 300,000 years ago, Homo sapiens had bigger skulls. Cooked food meant our heads shrunk; alongside a growing brain, our airways got narrower. Urbanisation then led us to breathe less deeply and less healthily. And so today more than 90% of us breathe incorrectly. So we might have been breathing all our life, but we need to learn how to breathe better! In Breath, James Nestor meets cutting-edge scientists at Harvard and experiments on himself in labs at Stanford to see the impact of bad breathing. He revives the lost, and recently scientifically proven, wisdom of swim coaches, Indian mystics, stern-faced Russian cardiologists, Czechoslovakian Olympians and New Jersey choral conductors - the world's foremost 'pulmonauts' - to show how breathing in specific patterns can trigger our bodies to absorb more oxygen, and he explains the benefits for everyone that result, from staying healthy and warding off anxiety to improving focus and losing weight. Breath is a fascinating ride through evolution, medicine and physiology - and extreme sports. But mostly it explores you. Structured as a journey with chapters from the mouth and nose through to the lungs and nervous system, it is non-fiction at its breath-taking best. ...Show more
$19.99
AUD
Category: Health and Wellbeing
Practical illustrated toolkit to ease worry and panic by an anxiety specialist who uses it herself.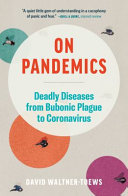 $29.99
AUD
Category: Health and Wellbeing
ritten by a leading epidemiologist, this engrossing book answers our questions about animal diseases that jump to humans - called zoonoses - including why they have become more common in recent history, and what we can do about them. Almost all pandemics and epidemics - including SARS, Ebola and now COV ID-19 - have been caused by diseases that come to us from animals. In On Pandemics, David Waltner-Toews gathers the latest research to profile dozens of illnesses. Why do zoonotic diseases jump from animals to humans - and why do some hang around for good? How have governments responded to pandemics and epidemics throughout history, for better or worse? How have climate change, industrialised farming, cultural practices, biodiversity loss and globalisation made these diseases not only possible, but the inevitable outcomes of our modern lifestyles? Coronaviruses have made bats their home for centuries. Until SARS came along, we didn't know they were there, nor do we know how many other death-dealing viruses might be living undetected in wildlife. On Pandemics examines the increasing impact of animal-borne diseases on our world, and encourages us to re-examine our role in pandemics - for the health of the planet as well as our own survival. ...Show more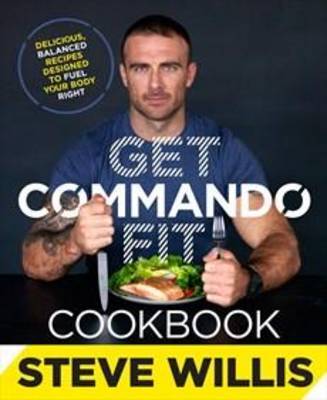 $29.99
AUD
Category: Health and Wellbeing
There are no excuses when it comes to optimum health. What you put into your body is what you will get back out of it. If you want results, you need to commit. There are no cheat days - you need to eat wholesome, fresh food every day of the week. Commando Steve Willis, along with nutritionist Kelly Rich ardson and recipe developer Kim Wiggins, have put together delicious recipes that are simple, nourishing and will fuel your body for a healthy lifestyle. Includes beautifully illustrated and easy-to-follow recipes such as Chinese Pork Fillet with Fried Rice, Frozen Blueberry Yoghurt and gluten-free Banana and Strawberry Bread - all perfectly balanced to help you keep your nutrition on track and your fitness goals in reach. If you want to be fit and healthy, you can! There are no excuses, eat right to Get Commando Fit. ...Show more
The Fast 800 Recipe Book
by Claire Bailey, Justine Pattison, Michael Mosley
$35.00
AUD
Category: Health and Wellbeing
 The highly anticipated companion to the No.1 bestseller The Fast 800 150 delicious new recipes to help you combine rapid weight loss and intermittent fasting for long term good health This companion cookbook to the international bestseller The Fast 800 by Dr Michael Mosley is filled with delicious, ea sy, low carb recipes and essential weekly meal planners, all carefully formulated by Dr Clare Bailey and Justine Pattison to help you lose weight, improve mood and reduce blood pressure, inflammation and blood sugars. Studies show that 800 calories is the magic number when it comes to successful dieting. It's high enough to be manageable, but low enough to speed weight loss and trigger a range of positive metabolic changes. In The Fast 800, Dr Michael Mosley brought together all the latest science, including Time Restricted Eating, to create an easy-to-follow programme, and this collection of all-new recipes, all photographed in full colour, will help you achieve all your goals. Every recipe is also calorie coded and noted with nutrition metrics to help you on your path to long term health.  ...Show more
$34.99
AUD
Category: Health and Wellbeing
Down-to-earth recipes for a resourceful, tox-free, and waste-free home life. Home by Natural Harry is a compendium of DIY recipes, tips, tricks, and hacks for a calm, resourceful, and tox-free existence. It is a modern reference for anyone who wants to ditch their joyless supermarket habit, reduce plast ic waste, and save money and the world. Home by Natural Harry considers every room of the house (stain remover for the laundry, shower cleaner in the bathroom, dish liquid in the kitchen) and presents alternatives to shop-bought cleaning products, as well as a comprehensive chapter on body care (from toothpaste to shampoo to foaming hand wash). Readers will also be treated to a handful of recipes for Harriet's favorite money-saving kitchen staples including oaty seed loaf, coconut yoghurt, and pickled veg. Home by Natural Harry celebrates a slower, more frugal and thoughtful life--the joys of which people the world over are learning to respect and embrace. ...Show more
$20.00
AUD
Category: Health and Wellbeing
Drawing on a multitude of breathing practices from different healing and spiritual traditions, The Power of Breathwork includes 27 simple exercises that can be practiced alone or with a partner to enhance connection, creativity, joy, intuition, or to reduce depression, anxiety, trauma, tension, physical pain, and more. Knowing how to breathe and how to use your breath purposefully has been proven to reduce negative mental and physical issues and actually heal the body and mind. A regular home breathwork practice is an affordable and easy way for you to engage in self-healing practices that can have a profound impact on your overall health. Author, practitioner, and grief worker Jennifer Patterson begins by explaining what breathwork is, why you should try it, and how it can be used to heal the bodymind. Then, you'll learn what happens in your physical body, energetic body, and emotional body as you practice it. Before you start the exercises, find useful tips on building an altar, using scent, visualizations and grounding, and somatic writing prompts to help support your practice.   ...Show more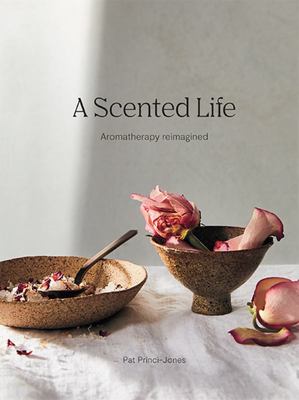 $24.99
AUD
Category: Health and Wellbeing
Discover the power of a simple scent.   Aromatherapy is the practice of using pure essential oils extracted from plants as remedies for emotional, physical and spiritual wellbeing. The healing properties of essential oils can relieve headaches, muscular pain, and cold and flu symptoms. A few drops in yo ur skincare regime can increase hydration, treat acne and regenerate damaged skin. What's more, essential oils can shift your mood, improve your sleep patterns and lower feelings of anxiety to make you feel restored, relaxed and renewed. A Scented Life is a journey into the senses, bringing this ancient practice into today's world. Aromatherapy expert Pat Princi-Jones details what different essential oils can do for you and demonstrates the many ways to mix and apply oils in your daily life for maximum long-term benefits. ...Show more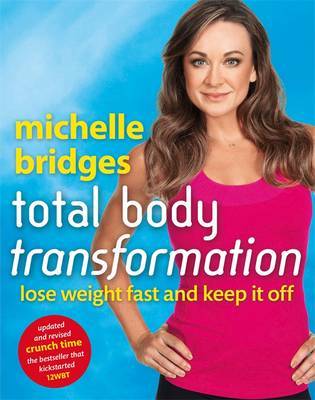 $29.99
AUD
Category: Health and Wellbeing
The revised and updated edition of Michelle Bridges' first bestseller, Crunch Time, published in 2009. So you want to lose weight? Don't just settle for half a kilo here and there when you can lose more weight faster -- and keep it off!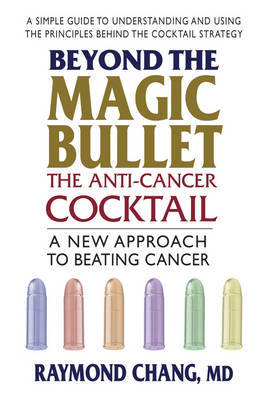 $24.95
AUD
Category: Health and Wellbeing
While the world continues to look for that one "magic bullet that will defeat all cancers, the fact is that modern medicine may already have the arsenal of weapons it needs to conquer this deadly killer. Perhaps all that is required is an innovative strategy that uses our undervalued weapons in a far mo re effective way. In BEYOND THE MAGIC BULLET: THE ANTI-CANCER COCKTAIL, Dr. Raymond Chang takes a penetrating look at a bold new way of treating and defeating the disease with what is already available today. The book begins by examining modern medicine's use of surgery, radiation, chemotherapy and hormone therapy in the war against cancer. It explains how conventional medicine now relies on a narrowly focused strategy of treatments that employs, at best, only one or two drugs or other therapies at a time. It then offers an approach based on the knowledge that certain off-label drugs and nutritional supplements are each somewhat effective against the disorder. By combining these therapeutic agents into a powerful "cocktail, doctors have found that they can simultaneously attack the cancer on many different levels and at several different angles, with the goal of overwhelming it and halting its spread. Dr. Chang not only discusses the effectiveness of the cocktail, but, also, provides an assessment of each of the most valuable agents that are available for the battle. The idea of the medical "cocktail is not new. For over a thousand years, traditional medical systems throughout the world have effectively used the multi-agent approach to restore health. And today, the most successful treatments for HIV and Hepatitis C are based on this simple concept. By detailing how this strategy can be utilised in the war against cancer, BEYOND TE MAGIC BELLET leads the way to a bright new future of hope and healing. ...Show more
$32.99
AUD
Category: Health and Wellbeing
What happens when a doctor kills a patient? Are GPs overprescribing antidepressants? Does 'female Viagra' work? What role can psychedelics and cannabis play in treating pain? What is sickness, and how much of it is in our heads? In The Medicine, Dr Karen Hitchcock takes us to the frontlines of everyday treatment, turning her acute gaze to everything from the flu season to dementia, plastic surgery to the humble sick day. In an overcrowded, underfunded medical system, she explores how more of us can be healthier, and how listening carefully to a patient's experience can be as important as prescribing a pill. These dazzling essays show Hitchcock to be one of the most fearless and illuminating medical thinkers of our time - reasonable, insightful and deeply humane. ...Show more