$35.00
AUD
Category: Health and Wellbeing
NEW COMPANION RECIPE BOOK TO THE INTERNATIONAL NUMBER ONE BESTSELLERS FAST 800 AND FAST 800 RECIPE BOOK Following their bestselling Fast 800 Recipe Book, Dr Clare Bailey and Justine Pattison return with a fabulous new cookbook, featuring super-simple recipes to enable you to eat well with minimum prep time on your fasting days. All of the dishes in this book are based on the Mediterranean style of eating now proven to revolutionise your health, and many can be thrown together from freezer or store-cupboard staples. There are numerous vegetarian options, plus simple ways to expand meals for non-fast days or when you are eating with friends or family. With everything from salads and wraps to winter stews and curries, Fast 800 Easy will help you rustle up delicious, nutritious meals in minutes – food that tastes so good you won't feel the low calorie count. 'The Fast 800 approach represents a new and highly effective way to help people lose weight and keep it off, fast and safely. I hope you enjoy these recipes as much as we do.' Dr Michael Mosley ...Show more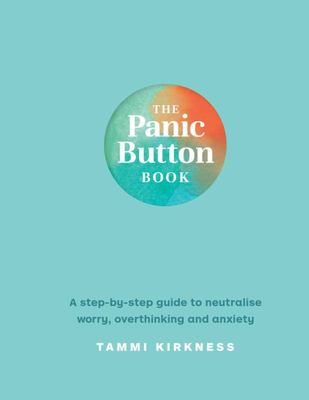 $19.99
AUD
Category: Health and Wellbeing
Practical illustrated toolkit to ease worry and panic by an anxiety specialist who uses it herself.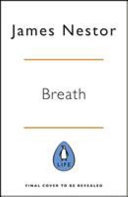 $39.99
AUD
Category: Health and Wellbeing
'A transformative book that changes how you think about your body and mind' Josua Foer, author of Moonwalking with Einstein No matter what you eat, how much you exercise, how skinny or young or wise you are, none of it matters if you're not breathing properly. 300,000 years ago, Homo sapiens had bigge r skulls. Cooked food meant our heads shrunk; alongside a growing brain, our airways got narrower. Urbanisation then led us to breathe less deeply and less healthily. And so today more than 90% of us breathe incorrectly. So we might have been breathing all our life, but we need to learn how to breathe better! In Breath, James Nestor meets cutting-edge scientists at Harvard and experiments on himself in labs at Stanford to see the impact of bad breathing. He revives the lost, and recently scientifically proven, wisdom of swim coaches, Indian mystics, stern-faced Russian cardiologists, Czechoslovakian Olympians and New Jersey choral conductors - the world's foremost 'pulmonauts' - to show how breathing in specific patterns can trigger our bodies to absorb more oxygen, and he explains the benefits for everyone that result, from staying healthy and warding off anxiety to improving focus and losing weight. Breath is a fascinating ride through evolution, medicine and physiology - and extreme sports. But mostly it explores you. Structured as a journey with chapters from the mouth and nose through to the lungs and nervous system, it is non-fiction at its breath-taking best. ...Show more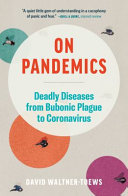 $29.99
AUD
Category: Health and Wellbeing
ritten by a leading epidemiologist, this engrossing book answers our questions about animal diseases that jump to humans - called zoonoses - including why they have become more common in recent history, and what we can do about them. Almost all pandemics and epidemics - including SARS, Ebola and now COV ID-19 - have been caused by diseases that come to us from animals. In On Pandemics, David Waltner-Toews gathers the latest research to profile dozens of illnesses. Why do zoonotic diseases jump from animals to humans - and why do some hang around for good? How have governments responded to pandemics and epidemics throughout history, for better or worse? How have climate change, industrialised farming, cultural practices, biodiversity loss and globalisation made these diseases not only possible, but the inevitable outcomes of our modern lifestyles? Coronaviruses have made bats their home for centuries. Until SARS came along, we didn't know they were there, nor do we know how many other death-dealing viruses might be living undetected in wildlife. On Pandemics examines the increasing impact of animal-borne diseases on our world, and encourages us to re-examine our role in pandemics - for the health of the planet as well as our own survival. ...Show more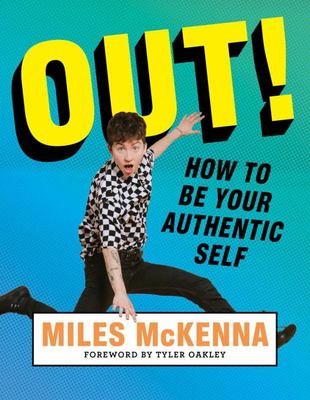 $19.99
AUD
Category: Health and Wellbeing
Miles McKenna is a queer and trans activist. He transitioned online in front of a million people. This is his survival guide. When Miles came out on his YouTube channel in 2015 - then transitioned online in 2017 - his aim was to help other teens navigate their identities and take charge of their own co ming-out stories. From that experience comes Out!, the ultimate coming-out survival guide for anyone questioning or queer. Out! covers questions big and small: How to stay safe when coming out in a toxic environment, what to do if you don't feel comfortable with your birth name, what style haircut best suits your identity and how to find your chosen family. Miles offers readers coming-out conversation starters ('Can I have the bathroom pass? Also, the correct pronouns?'), a recipe for a very gay cake and a guide to mastering the masculine haircut. You'll find resources for finding a gender therapist, pointers for being a queer ally and Miles's Ten Commandments (#5: You are valid in your identity, even if you're the only one who can define it). If you're a person seeking answers, look no further! This book is for you. And remember: Whoever you are, you are worth fighting for. ...Show more
$34.99
AUD
Category: Health and Wellbeing | Series: Low Waste
Simply Living Well is a beautiful and timely motivational guide to living well sustainably and reducing our footprint for the generations to come. Author Julia Watkins shares rituals, recipes, and projects for living simply and sustainably at home. For every area of your household - kitchen, cleaning, w ellness, bath, and garden - Julia shows you how to eliminate wasteful packaging, harmful ingredients, and disposable items. Practical checklists outline easy swaps (instead of disposable sponges, opt for biodegradable sponges or Swedish dishcloths; choose a bamboo toothbrush over a plastic one) and sustainable upgrades for common household tools and products. Projects include scrap apple cider vinegar, wool dryer balls, kitchen bowl covers and cloth produce bags, non-toxic dryer sheets, all-purpose citrus cleaner, herbal tinctures and balms, and more, plus recipes for package-free essentials like homemade nut milk, hummus, ketchup, salad dressings, and veggie stock.  In 2017 Julia started her Instagram account, @simply.living.well, sharing her recipes, projects and thoughts around sustainable healthy living, inspired by wisdom rooted in traditional cultures and that of her own grandparents. Based on her hugely popular Instagram account, Julia's book, Simply Living Well, is a comprehensive collection of her extensive yet accessible knowledge on sustainable living. Complete with her unique inviting aesthetic, it's for every parent, millennial or anyone who cares about the health of of the planet we live on.   ...Show more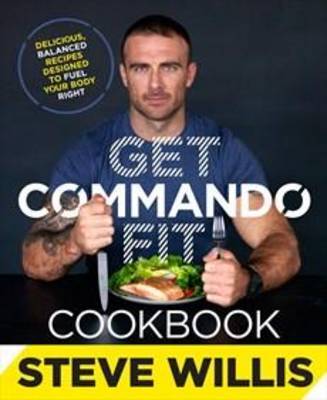 $29.99
AUD
Category: Health and Wellbeing
There are no excuses when it comes to optimum health. What you put into your body is what you will get back out of it. If you want results, you need to commit. There are no cheat days - you need to eat wholesome, fresh food every day of the week. Commando Steve Willis, along with nutritionist Kelly Rich ardson and recipe developer Kim Wiggins, have put together delicious recipes that are simple, nourishing and will fuel your body for a healthy lifestyle. Includes beautifully illustrated and easy-to-follow recipes such as Chinese Pork Fillet with Fried Rice, Frozen Blueberry Yoghurt and gluten-free Banana and Strawberry Bread - all perfectly balanced to help you keep your nutrition on track and your fitness goals in reach. If you want to be fit and healthy, you can! There are no excuses, eat right to Get Commando Fit. ...Show more
$29.99
AUD
Category: Health and Wellbeing
Can't sleep? Who better to deliver the recipe for a peaceful night based on groundbreaking sleep science than the bestselling author of The Fast 800, The Clever Guts Diet and The 8-week Blood Sugar Diet.A good night's sleep is essential for a healthy brain and body. So why do so many of us struggle to s leep well?   In Fast Asleep, Dr Michael Mosley explains what happens when we sleep, what triggers common sleep problems and why standard advice rarely works.   Prone to insomnia, he has taken part in numerous sleep experiments and tested every remedy going. The result is a radical, four-week programme, based on the latest science, designed to help you re-establish a healthy sleep pattern in record time.   With plenty of surprising advice including tips for teenagers, people working night shifts and those prone to jet lag, plus recipes which will boost your deep sleep by improving your gut microbiome, Fast Asleep provides the tools you need to sleep better, reduce stress and feel happier. ...Show more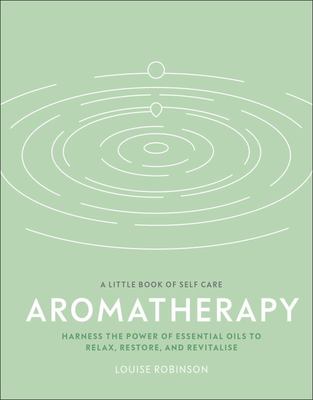 $19.99
AUD
Category: Health and Wellbeing | Series: A\Little Book of Self Care Ser.
Use essential oils with confidence and make aromatherapy an indispensable part of your self-care routine. Science now supports what practitioners have long known- that oils derived from plants have powerful therapeutic properties, working holistically on mind, body, and spirit. This carefully curated co llection of blends, remedies, and practices shows you how to blend essential oils to care for and heal yourself, follow step-by-step massage routines, and combine aromatherapy with yoga, meditation, and breathwork to deliver maximum benefit to you.This is your essential aromatherapy toolkit for wellness in the modern world. ...Show more
Fast 800 Recipe Book
by Claire Bailey, Justine Pattison, Michael Mosley
$35.00
AUD
Category: Health and Wellbeing
 The highly anticipated companion to the No.1 bestseller The Fast 800 150 delicious new recipes to help you combine rapid weight loss and intermittent fasting for long term good health This companion cookbook to the international bestseller The Fast 800 by Dr Michael Mosley is filled with delicious, ea sy, low carb recipes and essential weekly meal planners, all carefully formulated by Dr Clare Bailey and Justine Pattison to help you lose weight, improve mood and reduce blood pressure, inflammation and blood sugars. Studies show that 800 calories is the magic number when it comes to successful dieting. It's high enough to be manageable, but low enough to speed weight loss and trigger a range of positive metabolic changes. In The Fast 800, Dr Michael Mosley brought together all the latest science, including Time Restricted Eating, to create an easy-to-follow programme, and this collection of all-new recipes, all photographed in full colour, will help you achieve all your goals. Every recipe is also calorie coded and noted with nutrition metrics to help you on your path to long term health.  ...Show more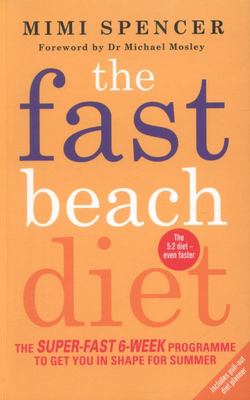 $17.99
AUD
Category: Health and Wellbeing
From the author of the bestselling 5:2 Fast Diet and Fast Diet Recipe Book - - Mimi Spencer presents the super-fast 6-week programme to kickstart your Fast Diet for summer. Based on the original, bestselling Fast Diet, this modified approach will take you off cruise control and give your 5:2 lifestyle a summer-time turbo boost. The Fast Beach Diet includes A clear six-week plan to encourage fat loss of up to 2lbs per week New tips and tricks to get you through your Fast Days Plateau-busting ideas to jumpstart the 5:2 A brilliant new HIT exercise programme to maximise your fitness and fat loss - in just five minutes a day 25 new calorie-counted summer recipes, and plenty of healthy speed cooking ideas for busy days With detailed meal plans and extra motivational support, this book will get you beach-fit for 2014. Think of it as a boot camp for the 5:2. For six weeks only. ...Show more
$19.99
AUD
Category: Health and Wellbeing | Series: A\Little Book of Self Care Ser.
Balance mind, body, and spirit with your own essential Ayurvedic self-care toolkit.New science has revealed the effectiveness of Ayurveda as a 360-degree approach to physical and mental wellness, tailored to the individual.This book directly delivers practical Ayurvedic advice according to your specific needs - as though you were having an Ayurvedic consultation. Sonja Shah-Williams has curated a collection of tried and tested Ayurvedic practices and remedies including foods, oils, yoga, and meditation, that you can apply to your need or situation - to aid sleep, increase energy, boost immunity, relieve digestive problems, improve relationships, and much more. ...Show more