$19.99
AUD
Category: Health and Wellbeing
AUSTRALIA AND NEW ZEALAND EDITION    This book charts the trajectory of the COVID-19 virus, from its emergence in China at the end of 2019 to its rapid worldwide spread.   Based on the latest scientific discoveries, Dr Mosley gives you a detailed understanding of the secrets of this coronavirus, how it spreads, how it infects your body and how your immune system tries to fight back. Armed with the facts you'll be in a much better position to protect yourself and your family when the world begins to reopen.   Dr Mosley also follows the work of leading doctors and virus researchers as they battle to find treatments and a safe and effective vaccine (ultimately, the only way to defeat the virus).   Eating well, sleeping soundly, exercising and managing your stress are all critical for keeping your brain, body and immune system in the best possible shape over the coming months. These are areas where Dr Mosley is well known for his science-based and practical approach.       ...Show more
$34.99
AUD
Category: Health and Wellbeing
Everything you need to know about supporting ageing parents, from author and comedian Jean Kittson.This warm and witty practical guide is a one-stop shop for information on how to support your ageing loved ones: how to protect their health and wellbeing, keep them safe and secure, and enable them to be self-determining and independent for as long as possible. Full of expert advice and first-hand experience, this is your go-to resource to help you: * Navigate the bureaucratic maze while remaining sane* Understand what is needed for your elder's health and wellbeing and how to get it, especially in a medical emergency* Survive the avalanche of legal papers and official forms* Choose the best place for them to live - home, retirement village, residential aged care, or granny and grandpa flat - and help your elders relocate with love and respect. Compelled to discuss some of life's most confronting questions, Jean shares heartfelt stories and clear facts alongside wonderful cartoons from much-loved Australian cartoonist, Patrick Cook. Following on from her 2014 bestseller, You're Still Hot to Me, a treatise on menopause, We Need to Talk About Mum and Dad is a guide to what happens when we become parents of our parents. ...Show more
$27.99
AUD
Category: Health and Wellbeing
Plants are our oldest source of medicine and a leading wellspring of our future cures. This book is a celebration of plants and an introduction to their healing powers. An exploration of the plant world through the eyes of master herbalist Erin Lovell Verinder, her expert advice weaves ancient tradition al knowledge with a modern approach to plant medicine.Including dozens of medicinal plants--from aloe vera to turmeric--this volume introduces readers to each plant's unique personality, story, characteristics, quirks, and strengths. Verinder explains how to use these herbs in tinctures, teas, balms, essences, lotions, and more. From gathering to storing, Plants for the People is filled with captivating visuals and informative text to give readers an understanding of plant medicines.This herbal compendium encourages readers to explore the world of plant medicine and expand their journey to health and wellness through nature's bounty. ...Show more
$34.99
AUD
Category: Health and Wellbeing
Simply Living Well is a beautiful and timely motivational guide to living well sustainably and reducing our footprint for the generations to come. Author Julia Watkins shares rituals, recipes, and projects for living simply and sustainably at home. For every area of your household - kitchen, cleaning, w ellness, bath, and garden - Julia shows you how to eliminate wasteful packaging, harmful ingredients, and disposable items. Practical checklists outline easy swaps (instead of disposable sponges, opt for biodegradable sponges or Swedish dishcloths; choose a bamboo toothbrush over a plastic one) and sustainable upgrades for common household tools and products. Projects include scrap apple cider vinegar, wool dryer balls, kitchen bowl covers and cloth produce bags, non-toxic dryer sheets, all-purpose citrus cleaner, herbal tinctures and balms, and more, plus recipes for package-free essentials like homemade nut milk, hummus, ketchup, salad dressings, and veggie stock.  In 2017 Julia started her Instagram account, @simply.living.well, sharing her recipes, projects and thoughts around sustainable healthy living, inspired by wisdom rooted in traditional cultures and that of her own grandparents. Based on her hugely popular Instagram account, Julia's book, Simply Living Well, is a comprehensive collection of her extensive yet accessible knowledge on sustainable living. Complete with her unique inviting aesthetic, it's for every parent, millennial or anyone who cares about the health of of the planet we live on.   ...Show more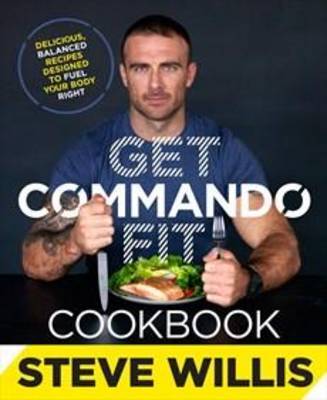 $29.99
AUD
Category: Health and Wellbeing
There are no excuses when it comes to optimum health. What you put into your body is what you will get back out of it. If you want results, you need to commit. There are no cheat days - you need to eat wholesome, fresh food every day of the week. Commando Steve Willis, along with nutritionist Kelly Rich ardson and recipe developer Kim Wiggins, have put together delicious recipes that are simple, nourishing and will fuel your body for a healthy lifestyle. Includes beautifully illustrated and easy-to-follow recipes such as Chinese Pork Fillet with Fried Rice, Frozen Blueberry Yoghurt and gluten-free Banana and Strawberry Bread - all perfectly balanced to help you keep your nutrition on track and your fitness goals in reach. If you want to be fit and healthy, you can! There are no excuses, eat right to Get Commando Fit. ...Show more
$29.99
AUD
Category: Health and Wellbeing
Can't sleep? Who better to deliver the recipe for a peaceful night based on groundbreaking sleep science than the bestselling author of The Fast 800, The Clever Guts Diet and The 8-week Blood Sugar Diet.A good night's sleep is essential for a healthy brain and body. So why do so many of us struggle to s leep well?   In Fast Asleep, Dr Michael Mosley explains what happens when we sleep, what triggers common sleep problems and why standard advice rarely works.   Prone to insomnia, he has taken part in numerous sleep experiments and tested every remedy going. The result is a radical, four-week programme, based on the latest science, designed to help you re-establish a healthy sleep pattern in record time.   With plenty of surprising advice including tips for teenagers, people working night shifts and those prone to jet lag, plus recipes which will boost your deep sleep by improving your gut microbiome, Fast Asleep provides the tools you need to sleep better, reduce stress and feel happier. ...Show more
$29.99
AUD
Category: Health and Wellbeing
Michelle takes you through the psychological aspects of weight loss, details the foods you should be eating to maximise health and vitality, and presents exercises that will burn fat, tone you up and give you more energy.
$20.00
AUD
Category: Health and Wellbeing
Drawing on a multitude of breathing practices from different healing and spiritual traditions, The Power of Breathwork includes 27 simple exercises that can be practiced alone or with a partner to enhance connection, creativity, joy, intuition, or to reduce depression, anxiety, trauma, tension, physical pain, and more. Knowing how to breathe and how to use your breath purposefully has been proven to reduce negative mental and physical issues and actually heal the body and mind. A regular home breathwork practice is an affordable and easy way for you to engage in self-healing practices that can have a profound impact on your overall health. Author, practitioner, and grief worker Jennifer Patterson begins by explaining what breathwork is, why you should try it, and how it can be used to heal the bodymind. Then, you'll learn what happens in your physical body, energetic body, and emotional body as you practice it. Before you start the exercises, find useful tips on building an altar, using scent, visualizations and grounding, and somatic writing prompts to help support your practice.   ...Show more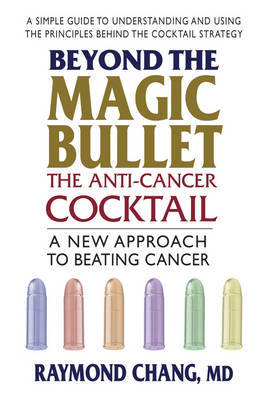 $24.95
AUD
Category: Health and Wellbeing
While the world continues to look for that one "magic bullet that will defeat all cancers, the fact is that modern medicine may already have the arsenal of weapons it needs to conquer this deadly killer. Perhaps all that is required is an innovative strategy that uses our undervalued weapons in a far mo re effective way. In BEYOND THE MAGIC BULLET: THE ANTI-CANCER COCKTAIL, Dr. Raymond Chang takes a penetrating look at a bold new way of treating and defeating the disease with what is already available today. The book begins by examining modern medicine's use of surgery, radiation, chemotherapy and hormone therapy in the war against cancer. It explains how conventional medicine now relies on a narrowly focused strategy of treatments that employs, at best, only one or two drugs or other therapies at a time. It then offers an approach based on the knowledge that certain off-label drugs and nutritional supplements are each somewhat effective against the disorder. By combining these therapeutic agents into a powerful "cocktail, doctors have found that they can simultaneously attack the cancer on many different levels and at several different angles, with the goal of overwhelming it and halting its spread. Dr. Chang not only discusses the effectiveness of the cocktail, but, also, provides an assessment of each of the most valuable agents that are available for the battle. The idea of the medical "cocktail is not new. For over a thousand years, traditional medical systems throughout the world have effectively used the multi-agent approach to restore health. And today, the most successful treatments for HIV and Hepatitis C are based on this simple concept. By detailing how this strategy can be utilised in the war against cancer, BEYOND TE MAGIC BELLET leads the way to a bright new future of hope and healing. ...Show more
$34.99
AUD
Category: Health and Wellbeing | Series: Anxiety
'I loved this book.' Matt Haig, author of Reasons to Stay Alive 'Probably the best book on living with anxiety that I've ever read.' Mark Manson, author of The Subtle Art of Not Giving a F*ck If you have anxiety, this book is for you. If you love someone who is anxious, this book is for you. I Quit S ugar founder and New York Times bestselling author Sarah Wilson has lived through high anxiety - including bipolar, OCD and several suicide attempts - her whole life. Perhaps like you, she grew tired of seeing anxiety as a disease that must be medicated into submission. Could anxiety be re-sewn, she asked, into a thing of beauty? So began a seven-year journey to find a more meaningful and helpful take on anxiety. Living out of two suitcases, Sarah travelled the world, meeting with His Holiness The Dalai Lama, with Oprah's life coach, with major mental health organizations and hundreds of others in a quest to unravel the knotted ball of wool that is the anxious condition. She emerged with the very best philosophy, science and hacks for thriving with the beast. First, We Make the Beast Beautiful is a book with a big heart, paving the way for richer, kinder and wiser conversations about anxiety. ...Show more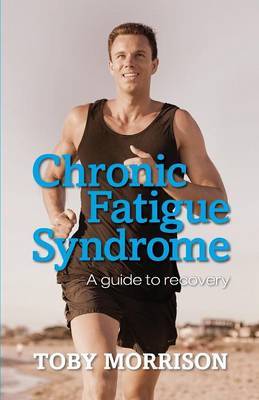 $19.95
AUD
Category: Health and Wellbeing
When Toby Morrison was sixteen he was a superbly fit young man playing three games of high-level basketball every week. Then something happened that brought his world crashing down - Chronic Fatigue Syndrome. This is the story of his bewilderment at suddenly having no energy, the search for a diagnosis and his eventual triumph over an insidious illness that threatened to define the rest of his life. Toby's story is not just an inspiration, it is a 'how to' guide for overcoming CFS. Together with founding the CFS Health Centre, he hopes this book will spread the word of what he learnt during his battle and what steps fellow sufferers can take to get their lives back. ...Show more
$19.99
AUD
Category: Health and Wellbeing | Series: Heaven Ser.
A hardcover gift edition of the #1 New York Times bestselling novel, now with a teaser chapter of its long-awaited sequel, The Next Person You Meet in Heaven."All endings are also beginnings. We just don't know it at the time..."   Eddie is a grizzled war veteran who feels trapped in a meaningless lif e of fixing rides at a seaside amusement park. His days are a dull routine of work, loneliness, and regret.   Then, on his 83rd birthday, Eddie dies in a tragic accident, trying to save a little girl from a falling cart. He awakens in the afterlife, where he learns that heaven is not a lush Garden of Eden, but a place where your earthly life is explained to you by five people. These people may have been loved ones or distant strangers. Yet each of them changed your path forever.   One by one, Eddie's five people illuminate the unseen connections of his earthly life. As the story builds to its stunning conclusion, Eddie desperately seeks redemption in the still-unknown last act of his life: Was it a heroic success or a devastating failure The answer, which comes from the most unlikely of sources, is as inspirational as a glimpse of heaven itself.   In The Five People You Meet in Heaven, Mitch Albom gives us an astoundingly original story that will change everything you've ever thought about the afterlife--and the meaning of our lives here on earth. With a timeless tale, appealing to all, this is a book that readers of fine fiction, and those who loved Tuesdays with Morrie, will treasure. ...Show more