$27.99
AUD
Category: Health and Wellbeing
Plants are our oldest source of medicine and a leading wellspring of our future cures. This book is a celebration of plants and an introduction to their healing powers. An exploration of the plant world through the eyes of master herbalist Erin Lovell Verinder, her expert advice weaves ancient tradition al knowledge with a modern approach to plant medicine.Including dozens of medicinal plants--from aloe vera to turmeric--this volume introduces readers to each plant's unique personality, story, characteristics, quirks, and strengths. Verinder explains how to use these herbs in tinctures, teas, balms, essences, lotions, and more. From gathering to storing, Plants for the People is filled with captivating visuals and informative text to give readers an understanding of plant medicines.This herbal compendium encourages readers to explore the world of plant medicine and expand their journey to health and wellness through nature's bounty. ...Show more
$34.99
AUD
Category: Health and Wellbeing | Series: Low Waste
Simply Living Well is a beautiful and timely motivational guide to living well sustainably and reducing our footprint for the generations to come. Author Julia Watkins shares rituals, recipes, and projects for living simply and sustainably at home. For every area of your household - kitchen, cleaning, w ellness, bath, and garden - Julia shows you how to eliminate wasteful packaging, harmful ingredients, and disposable items. Practical checklists outline easy swaps (instead of disposable sponges, opt for biodegradable sponges or Swedish dishcloths; choose a bamboo toothbrush over a plastic one) and sustainable upgrades for common household tools and products. Projects include scrap apple cider vinegar, wool dryer balls, kitchen bowl covers and cloth produce bags, non-toxic dryer sheets, all-purpose citrus cleaner, herbal tinctures and balms, and more, plus recipes for package-free essentials like homemade nut milk, hummus, ketchup, salad dressings, and veggie stock.  In 2017 Julia started her Instagram account, @simply.living.well, sharing her recipes, projects and thoughts around sustainable healthy living, inspired by wisdom rooted in traditional cultures and that of her own grandparents. Based on her hugely popular Instagram account, Julia's book, Simply Living Well, is a comprehensive collection of her extensive yet accessible knowledge on sustainable living. Complete with her unique inviting aesthetic, it's for every parent, millennial or anyone who cares about the health of of the planet we live on.   ...Show more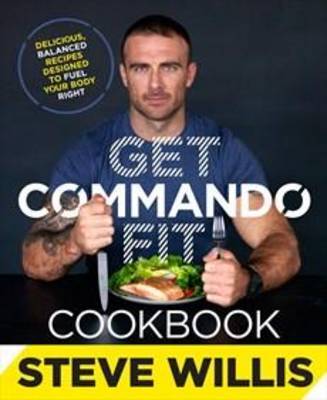 $29.99
AUD
Category: Health and Wellbeing
There are no excuses when it comes to optimum health. What you put into your body is what you will get back out of it. If you want results, you need to commit. There are no cheat days - you need to eat wholesome, fresh food every day of the week. Commando Steve Willis, along with nutritionist Kelly Rich ardson and recipe developer Kim Wiggins, have put together delicious recipes that are simple, nourishing and will fuel your body for a healthy lifestyle. Includes beautifully illustrated and easy-to-follow recipes such as Chinese Pork Fillet with Fried Rice, Frozen Blueberry Yoghurt and gluten-free Banana and Strawberry Bread - all perfectly balanced to help you keep your nutrition on track and your fitness goals in reach. If you want to be fit and healthy, you can! There are no excuses, eat right to Get Commando Fit. ...Show more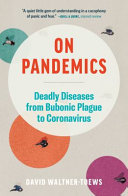 $29.99
AUD
Category: Health and Wellbeing
ritten by a leading epidemiologist, this engrossing book answers our questions about animal diseases that jump to humans - called zoonoses - including why they have become more common in recent history, and what we can do about them. Almost all pandemics and epidemics - including SARS, Ebola and now COV ID-19 - have been caused by diseases that come to us from animals. In On Pandemics, David Waltner-Toews gathers the latest research to profile dozens of illnesses. Why do zoonotic diseases jump from animals to humans - and why do some hang around for good? How have governments responded to pandemics and epidemics throughout history, for better or worse? How have climate change, industrialised farming, cultural practices, biodiversity loss and globalisation made these diseases not only possible, but the inevitable outcomes of our modern lifestyles? Coronaviruses have made bats their home for centuries. Until SARS came along, we didn't know they were there, nor do we know how many other death-dealing viruses might be living undetected in wildlife. On Pandemics examines the increasing impact of animal-borne diseases on our world, and encourages us to re-examine our role in pandemics - for the health of the planet as well as our own survival. ...Show more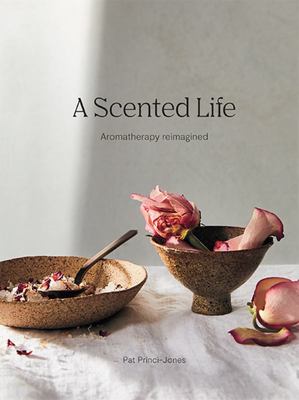 $24.99
AUD
Category: Health and Wellbeing
Discover the power of a simple scent.   Aromatherapy is the practice of using pure essential oils extracted from plants as remedies for emotional, physical and spiritual wellbeing. The healing properties of essential oils can relieve headaches, muscular pain, and cold and flu symptoms. A few drops in yo ur skincare regime can increase hydration, treat acne and regenerate damaged skin. What's more, essential oils can shift your mood, improve your sleep patterns and lower feelings of anxiety to make you feel restored, relaxed and renewed. A Scented Life is a journey into the senses, bringing this ancient practice into today's world. Aromatherapy expert Pat Princi-Jones details what different essential oils can do for you and demonstrates the many ways to mix and apply oils in your daily life for maximum long-term benefits. ...Show more
$19.99
AUD
Category: Health and Wellbeing
Practical illustrated toolkit to ease worry and panic by an anxiety specialist who uses it herself.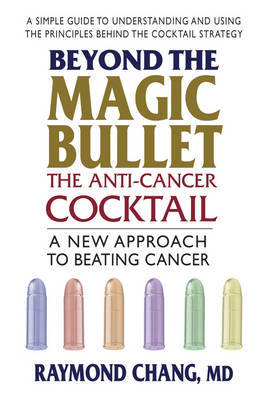 $24.95
AUD
Category: Health and Wellbeing
While the world continues to look for that one "magic bullet that will defeat all cancers, the fact is that modern medicine may already have the arsenal of weapons it needs to conquer this deadly killer. Perhaps all that is required is an innovative strategy that uses our undervalued weapons in a far mo re effective way. In BEYOND THE MAGIC BULLET: THE ANTI-CANCER COCKTAIL, Dr. Raymond Chang takes a penetrating look at a bold new way of treating and defeating the disease with what is already available today. The book begins by examining modern medicine's use of surgery, radiation, chemotherapy and hormone therapy in the war against cancer. It explains how conventional medicine now relies on a narrowly focused strategy of treatments that employs, at best, only one or two drugs or other therapies at a time. It then offers an approach based on the knowledge that certain off-label drugs and nutritional supplements are each somewhat effective against the disorder. By combining these therapeutic agents into a powerful "cocktail, doctors have found that they can simultaneously attack the cancer on many different levels and at several different angles, with the goal of overwhelming it and halting its spread. Dr. Chang not only discusses the effectiveness of the cocktail, but, also, provides an assessment of each of the most valuable agents that are available for the battle. The idea of the medical "cocktail is not new. For over a thousand years, traditional medical systems throughout the world have effectively used the multi-agent approach to restore health. And today, the most successful treatments for HIV and Hepatitis C are based on this simple concept. By detailing how this strategy can be utilised in the war against cancer, BEYOND TE MAGIC BELLET leads the way to a bright new future of hope and healing. ...Show more
$20.00
AUD
Category: Health and Wellbeing
Drawing on a multitude of breathing practices from different healing and spiritual traditions, The Power of Breathwork includes 27 simple exercises that can be practiced alone or with a partner to enhance connection, creativity, joy, intuition, or to reduce depression, anxiety, trauma, tension, physical pain, and more. Knowing how to breathe and how to use your breath purposefully has been proven to reduce negative mental and physical issues and actually heal the body and mind. A regular home breathwork practice is an affordable and easy way for you to engage in self-healing practices that can have a profound impact on your overall health. Author, practitioner, and grief worker Jennifer Patterson begins by explaining what breathwork is, why you should try it, and how it can be used to heal the bodymind. Then, you'll learn what happens in your physical body, energetic body, and emotional body as you practice it. Before you start the exercises, find useful tips on building an altar, using scent, visualizations and grounding, and somatic writing prompts to help support your practice.   ...Show more
$29.99
AUD
Category: Health and Wellbeing
Michelle takes you through the psychological aspects of weight loss, details the foods you should be eating to maximise health and vitality, and presents exercises that will burn fat, tone you up and give you more energy.
$49.99
AUD
Category: Health and Wellbeing
From the #1 New York Times best-selling author of Celery Juice and Liver Rescue, here's everything you need to know about cleansing to transform your health - and your life. If you think you don't have any need to do a cleanse - if you're sure you couldn't possibly be harboring any toxins in your body - think again. In today's world, there are poisons and pathogens that threaten our health starting before we're even born, and they continue to hold us back as we encounter them in our everyday life. Cleansing is a vital tool for fighting against these burdens - as long as you go about it the right way. That's why you need this book. Anthony William, the Medical Medium, has placed a vast wealth of insight and information into a one-stop resource for cleansing of all kinds, starting with his acclaimed nine-day 3:6:9 Cleanse and expanding into life-saving protocols for specific health needs - including an anti-bug cleanse, a morning cleanse, and a heavy metal detox. You'll discover: · How to choose the cleanse that's right for you · A deep dive into the causes of your symptoms and conditions · Critical cleanse dos and don'ts, including modifications and substitutions · The truth about trendy topics such as intermittent fasting and the microbiome · A guide to supplements you may choose to add to your cleanse · The physical reasons why cleansing can be an emotional experience · More than 75 recipes and sample menus to get you through your Medical Medium cleanse · Spiritual and soul support to remind you that healing is possible "The cleanses in this book speak to what's truly going wrong inside of our bodies that no trendy lifestyle approach can ever address," Anthony writes. "Have compassion for yourself and know that your suffering is not your fault. Your struggles are not your fault. You're accomplishing great things every single hour and day as you work on your healing process with the powerful tools in this book. I believe you can heal." ...Show more
$34.99
AUD
Category: Health and Wellbeing | Series: Anxiety
'I loved this book.' Matt Haig, author of Reasons to Stay Alive 'Probably the best book on living with anxiety that I've ever read.' Mark Manson, author of The Subtle Art of Not Giving a F*ck If you have anxiety, this book is for you. If you love someone who is anxious, this book is for you. I Quit S ugar founder and New York Times bestselling author Sarah Wilson has lived through high anxiety - including bipolar, OCD and several suicide attempts - her whole life. Perhaps like you, she grew tired of seeing anxiety as a disease that must be medicated into submission. Could anxiety be re-sewn, she asked, into a thing of beauty? So began a seven-year journey to find a more meaningful and helpful take on anxiety. Living out of two suitcases, Sarah travelled the world, meeting with His Holiness The Dalai Lama, with Oprah's life coach, with major mental health organizations and hundreds of others in a quest to unravel the knotted ball of wool that is the anxious condition. She emerged with the very best philosophy, science and hacks for thriving with the beast. First, We Make the Beast Beautiful is a book with a big heart, paving the way for richer, kinder and wiser conversations about anxiety. ...Show more