$29.99
AUD
Category: Parenting | Reading Level: General Adult
Getting a baby to sleep through the night is the dream of every parent, but unsettled, broken nights are more often the reality. Elizabeth Sloane has been giving babies aged six months and over the gift of sleep for over 20 years. With a three-night program designed to lovingly correct any unhealthy sle ep habits your child may have developed, Elizabeth's methods have helped break the cycles of sleeplessness, emotional exhaustion and frustration for thousands of babies and their parents, giving them a truly life-changing experience - and proven to work in just three nights. Her program offers a calm, committed and consistent approach to sleep training for all families in need of the Gift of Sleep. This book contains a step-by-step guide to the Gift of Sleep program, plus modified programs tailored for different age groups, worksheets, meal guides, case studies and FAQs - in short, everything you need to get your baby to learn to self-settle and sleep all night, every night. ...Show more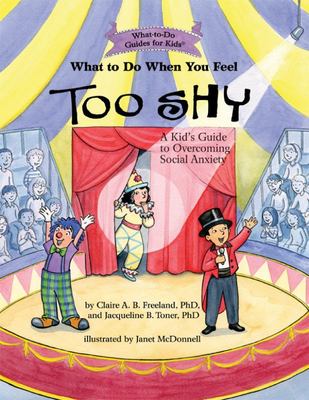 $32.99
AUD
Category: Parenting | Series: What-To-Do Guides for Kids® Ser.
What To Do When You Feel Too Shy is meant to help kids with social phobias and anxiety using an approach based on cognitive behavioural principles. Through a variety of examples, activities and step-by-step instructions, children aged 6-12 will learn how to speak up, participate, and expand their comfor t zones. Includes a 'Note to Parents and Caregivers'. Ages 6-12. ...Show more
$22.99
AUD
Category: Parenting
We are living through an unprecedented and stressful time, and many parents around the world have been asked to care for and educate their children at home. This presents unique challenges, especially for parents trying to work and oversee their children during long days at home. Extraordinary Parentin g offers authoritative, calm, credible advice that is easy to digest and put into practice straight away as parents learn to navigate unthinkable circumstances. Central to this quick, informative read is a guide to building strong, flexible family rhythms. Written by a homeschooling expert with the current Covid-19 crisis in mind, Extraordinary Parenting will have lasting appeal for any family dealing with a sudden change in circumstances — or even just those families who want to rethink the way their household and parenting is structured. What emerges, through Rickman's Montessori and Waldorf-influenced approach, is a peaceful parenting style that fosters a slow childhood and a holistic family way of being in the world. ...Show more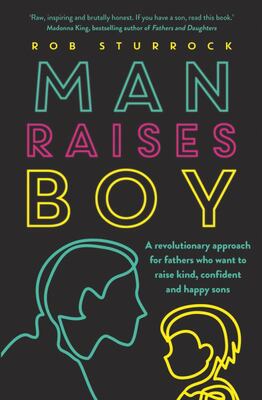 $29.99
AUD
Category: Parenting
Written from the front line of fatherhood, journalist Rob Sturrock grapples with the daily challenges of raising boys who can thrive in the current era. A book from the front lines of modern fatherhood.Welcome to Rob Sturrock's journey into parenting. Since the birth of his daughter, Rob has been passio nate about being an active and present father, but this hasn't always been straightforward. Struggling with stereotypes, judgement, identity and isolation while on parental leave, Rob has tried to balance supporting his wife and young children with the societal expectation of being a breadwinner for his family.With the arrival of his son, a new set of anxieties was born. In today's climate, how do you raise a boy? The roar of the #MeToo movement has meant that men have had to learn to listen, and to confront their masculinity and what it means to be a man. Through extensive research and interviews with dads doing it differently - including Tony Sheldon, Adam Liaw and Bernie Shakeshaft - Rob Sturrock explores a new era of fathering that balances strength and vulnerability, allowing men to voice their insecurities and uncertainties, and encouraging them to truly cherish their families.Man Raises Boy is at once an insightful and necessary call to arms for all new fathers, a guiding hand in the maze of love, guilt, anxiety and joy in fatherhood - and an ordinary dad's beautifully moving love letter to his son.'Raw, inspiring and brutally honest. If you have a son, read this book.' Madonna King, bestselling author of Fathers and Daughters ...Show more
$31.95
AUD
Category: Parenting | Series: What-to-Do Guides for Kids
What to Do When You Grumble Too Much is an interactive self-help book that guides 6- to 12-year-old children and their parents through the cognitive-behavioral techniques used to treat negative thinking. Lively metaphors and illustrations make difficult concepts easy to understand, while step-by-step in structions and drawing and writing activities help children master skills that foster a happier, more positive outlook. Engaging and easy to follow, this "What to Do" guidebook empowers children to work toward change. It includes a note to parents and caregivers by psychologist and author, Dawn Huebner, Ph.D. ...Show more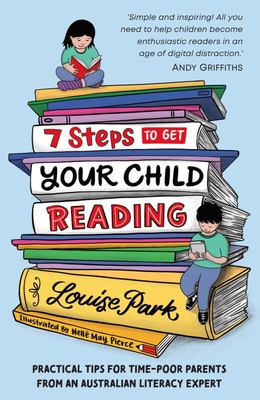 $24.99
AUD
Category: Parenting
Generation Alpha is the swiper, pincher, tapper cohort, the first to grow up with devices in their hands. They are breaking new ground as a result of technological advances, while you, their parents, are having to navigate these uncharted waters. Literacy is the single most important thing we can teach kids. If they can read, all other learning will follow. Learn how to futureproof your child's literacy in a rapidly changing world, and give them the best chance of success. Louise Park has spent decades watching children working away at this reading thing. As a teacher, children's author and leading educational consultant, she knows better than anyone how the goalposts have shifted over time. The road to literacy has never been smooth, but now there is the added challenge of digital distractions. Louise will show you how to make the most of both digital and traditional forms of reading, as well as setting out commonsense plans for making a reader of your child. Based on scientific research and presented in a friendly, accessible style for time-poor parents, the seven simple steps will lead your Generation Alpha child to an irreplaceable love of reading. 'Simple, practical and inspiring - what a treasure! This book contains all you need to know in order to help children to become enthusiastic, proficient and joyful readers.' - Andy Griffiths 'This awesome book should be in every community, library, school and home. A triumph.' - Gabbie Stroud 'An essential book for every parent - the pages are filled with all the tools and understanding you need to get your child reading.' - Matt Stanton 'Bold, assured and waffle free ... warm and non-judgemental. This book inspired me to make some simple, positive changes to our home routines.' - Lucinda Gifford ...Show more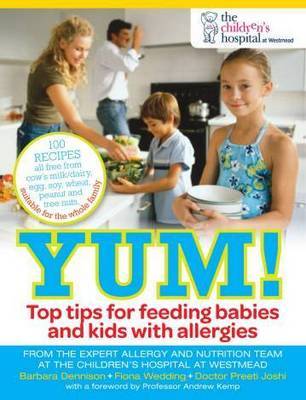 $29.99
AUD
Category: Parenting
With one in 20 Australian children now having a food allergy - and that number on the rise - this book provides essential information for their families and carers. Containing basic advice for anyone trying to manage an allergy, this full-colour handbook includes: the medical facts about allergies and a naphaylaxis; practical tips for caring for a child with an allergy (for every age and stage, from babies to teens); how to shop for a child with an allergy; how to prevent cross-contamination when preparing food at home; eating out and party strategies; 100 easy-to-follow, healthy and nutritionally-balanced recipes for every meal of the day that exclude all the major allergens - cow's milk/dairy, egg, peanut, tree nut, soy and wheat - with easy ways to reintroduce excluded foods for other children in the family. This is the definitive book for making simple, healthy meals for children with allergies and the whole family, written by the Children's Hospital at Westmead's allergy and nutrition experts. ...Show more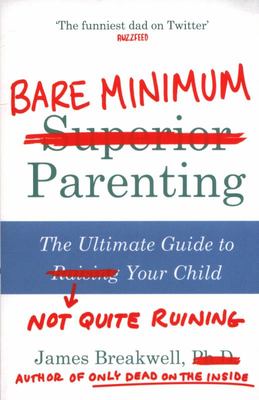 $19.99
AUD
Category: Parenting
This isn't a book about overachieving at parenting. This isn't even a book about achieving exactly the right amount. This is a book about doing as little as possible without quite ruining your child. Overachieving parents want you to believe the harder you work, the better your kid will turn out. Tha t lie ends now. The truth is most kids end up remarkably unremarkable no matter what you do, so you might as well achieve mediocrity by the easiest possible route. The goal of bare minimum parenting is to turn your child into a functional adult with only a fraction of the effort spent by super moms and dads. If you do it right, your kid will be no better or worse off than their kids, but with more free time left for you. That's more valuable than all the participation trophies in the world. In Bare Minimum Parenting, amateur parenting expert James Breakwell will teach you to stop worrying and embrace your child's destiny as devastatingly average. To get there, you'll have to overcome your kid, other parents, and yourself, all of whom will push you to do more than is absolutely necessary. Honestly, by reading this far, you're already trying too hard. But don't stop now. You're exactly the kind of person who needs this book. ...Show more
$22.99
AUD
Category: Parenting
Parenting teenagers of this generation requires a new skill set. Adolescence is one of the most risky growth and developmental periods for our children. Like never before, we need parents, carers and other adults to have the skills, knowledge and strategies to provide this generation's young people wit h the love, stability and routine that they need. From bestselling authors Michael Carr-Gregg and Elly Robinson comes this fully revised and updated edition of the original bestselling guide to learning how to survive - and thrive - with your adolescents. It contains all the thorny issues that confront families with teenagers, such as technology, social media, risky behaviours, school and study problems, and much more. Full of practical strategies for everyday survival, and crammed with the latest research findings, this indispensable guide will teach you how to communicate effectively with young people, defuse family conflict, set limits, avoid common mistakes, and keep the stress of parenting at bay. ...Show more
$34.99
AUD
Category: Parenting | Series: "What to Do" Workbooks for Kids
What to Do When You Worry Too Much is an interactive self-help book designed to guide 6-12 year olds and their parents through the cognitive-behavioral techniques most often used in the treatment of generalised anxiety. Engaging, encouraging, and easy to follow, this book educates, motivates, and empowe rs children to work towards change. It includes a note to parents by psychologist and author Dawn Huebner, PhD. ...Show more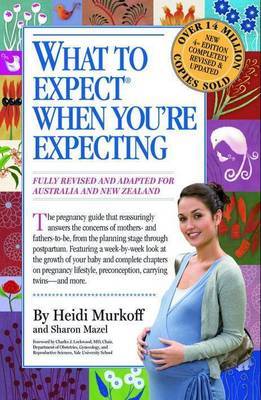 $39.99
AUD
Category: Parenting
A revised and updated version of this bestselling pregnancy book, for a new generation of expectant mums. It incorporates the most recent developments in obstetrics and addresses current lifestyle trends, from tattooing and belly piercing to Botox and aromatherapy.