$29.99
AUD
Category: Parenting
Mothers of sons are worried about raising their boys in a world where negative images of masculinity are front and centre of our media, almost every day. Not only that, but statistically our boys are still struggling in many ways. Even though we live in a time where we recognise that nothing in gender i s fixed, it remains a fact that the influence of a mother on her son is massive. A mother of four sons herself, Maggie Dent draws on her personal experience – and over four decades work as a teacher, counsellor and now author and speaker – to help build understanding, empathy and compassion for our boys. Maggie shares her five key secrets that every mum needs to know, and uses the voices of men she has worked with and surveyed to reveal what really matters in a boy's relationship with his mother and other mother figures. Maggie is one of Australia's most popular parenting educators and her seminars about boys have sold out all across Australia and in the UK. She is finally sharing her insights, her reflections, and (as always) her humour around mothering boys in this book that will help you be the mum your son needs you to be. ...Show more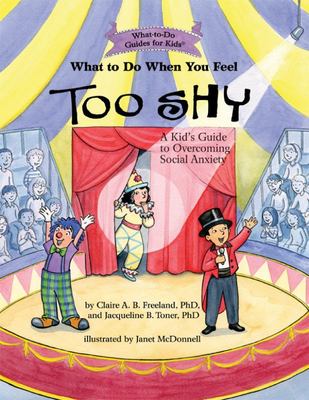 $32.99
AUD
Category: Parenting | Series: What-To-Do Guides for Kids® Ser.
What To Do When You Feel Too Shy is meant to help kids with social phobias and anxiety using an approach based on cognitive behavioural principles. Through a variety of examples, activities and step-by-step instructions, children aged 6-12 will learn how to speak up, participate, and expand their comfor t zones. Includes a 'Note to Parents and Caregivers'. Ages 6-12. ...Show more
$29.99
AUD
Category: Parenting | Reading Level: General Adult
Getting a baby to sleep through the night is the dream of every parent, but unsettled, broken nights are more often the reality. Elizabeth Sloane has been giving babies aged six months and over the gift of sleep for over 20 years. With a three-night program designed to lovingly correct any unhealthy sle ep habits your child may have developed, Elizabeth's methods have helped break the cycles of sleeplessness, emotional exhaustion and frustration for thousands of babies and their parents, giving them a truly life-changing experience - and proven to work in just three nights. Her program offers a calm, committed and consistent approach to sleep training for all families in need of the Gift of Sleep. This book contains a step-by-step guide to the Gift of Sleep program, plus modified programs tailored for different age groups, worksheets, meal guides, case studies and FAQs - in short, everything you need to get your baby to learn to self-settle and sleep all night, every night. ...Show more
$31.95
AUD
Category: Parenting | Series: What-to-Do Guides for Kids
What to Do When You Grumble Too Much is an interactive self-help book that guides 6- to 12-year-old children and their parents through the cognitive-behavioral techniques used to treat negative thinking. Lively metaphors and illustrations make difficult concepts easy to understand, while step-by-step in structions and drawing and writing activities help children master skills that foster a happier, more positive outlook. Engaging and easy to follow, this "What to Do" guidebook empowers children to work toward change. It includes a note to parents and caregivers by psychologist and author, Dawn Huebner, Ph.D. ...Show more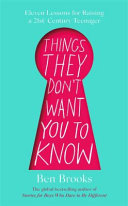 $29.99
AUD
Category: Parenting
A GUIDE TO TEENAGERS FROM THIS CENTURY - FOR PARENTS FROM THE LAST CENTURY Written from a teenager's perspective, this is a unique field guide for parents about the secret lives of 21st century adolescents - from mental health to self-harm, from drugs to sexting - and how you can help them and yourself through these turbulent years without losing their trust. Things They Don't Want You To Know is a look at modern life through the eyes of a teenager, by someone who recently graduated from that club. Along the way, Brooks takes readers on a tour of the websites that most parenting manuals would rather pretend don't exist. Yet this is the stuff your kids are all over, on a daily basis. There is porn, there are hallucinogens, there is cyberbullying and suicidal ideation. Brooks' point is that to remain completely unaware of their existence can mean that as a parent, you end up getting blindsided. And being blindsided means you won't know what to say and how to say it when things go wrong. You'll be surprised, shocked but you'll also be reassured. This book will help you to understand and support your kids. They won't thank you, but they might hate you less. ...Show more
$22.99
AUD
Category: Parenting
From the bestselling author of Living with IT and Taming the Black Dog comes a practical guide for parents of anxious children. If your child is too often: seeks reassurance, invents illnesses, avoids interactions, avoids trying new things, becomes emotional over minor upsets, or is clingy, afraid to s leep alone, reluctant to go to school or scared of numerous things ... then anxiety could be an issue for them. Commonly, a child experiencing anxiety doubts themselves, lacks confidence and becomes easily overwhelmed. So how do you best help them? From Australia's bestselling anxiety expert, Bev Aisbett, comes an essential guide for these anxious times. Worry-Proofing Your Anxious Child is a calm, clear and, above all, reassuring book to help parents (and teachers) of anxious children. Filled with simple explanations and practical advice, this book will assist everyone who wants to help a child overcome their anxieties and learn to live more confidently. Bev Aisbett is Australia's leading author in books around managing anxiety. In 1993, after recovering from severe anxiety and depression herself, Bev turned to her artistic talents to create the first of her ground-breaking illustrated self-help books Living with IT: A Survivor's Guide to Panic Attacks, which rapidly became a national bestseller, with over 200,000 copies sold. In 2013, HarperCollins published the fully revised and updated 20th anniversary edition of this classic book.   ...Show more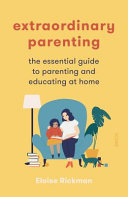 $22.99
AUD
Category: Parenting
We are living through an unprecedented and stressful time, and many parents around the world have been asked to care for and educate their children at home. This presents unique challenges, especially for parents trying to work and oversee their children during long days at home. Extraordinary Parentin g offers authoritative, calm, credible advice that is easy to digest and put into practice straight away as parents learn to navigate unthinkable circumstances. Central to this quick, informative read is a guide to building strong, flexible family rhythms. Written by a homeschooling expert with the current Covid-19 crisis in mind, Extraordinary Parenting will have lasting appeal for any family dealing with a sudden change in circumstances — or even just those families who want to rethink the way their household and parenting is structured. What emerges, through Rickman's Montessori and Waldorf-influenced approach, is a peaceful parenting style that fosters a slow childhood and a holistic family way of being in the world. ...Show more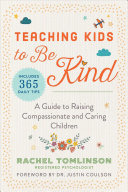 $27.99
AUD
Category: Parenting
As a parent, you want the best for your child, and one of your greatest hopes is that your child will grow up to be a good person. So, what makes a good person? Generally, we think about good people as being kind: compassionate, empathetic, generous. However, it seems that, in our fast-paced, individual -driven society, kindness is fading and the pressure on parents to raise socially conscious, empathetic, and caring children can seem overwhelming at times. In Teaching Kids to Be Kind, Rachel Tomlinson draws from her professional experiences to provide 365 inspiring strategies to help children and families practice kindness every day of the year, including daily tips like these: - Taking your child shopping around the holidays to select a new toy to donate to another little boy or girl their age. - Leaving little notes in their lunch box or school bag for them to find. This models unconditional love and consideration for others. - Baking a cake together to teach patience and teamwork and to build on their ability to delay gratification. An essential tool for parents, Teaching Kids to Be Kind will help children develop empathy, regulate their emotions, and improve their general well-being as well as support families in strengthening their overall relationships. ...Show more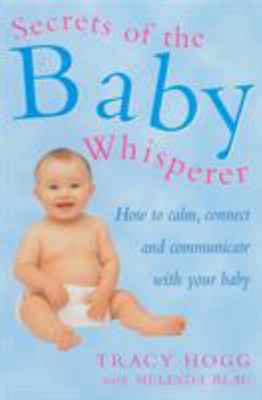 $29.95
AUD
Category: Parenting
Tracy Hogg knows babies. She can calm even the most distressed or difficult infant, because she understands their language. Hence, her clients call her 'The Baby Whisperer'. Her incredible sensitivity and ability to read infants' cries, coos and assorted baby noises quickly earned Tracy the admiration a nd gratitude of high-profile couples, including a host of celebrities. In this remarkable book, Tracy demystifies the magic she has performed with some five thousand babies. She teaches parents how to work out what kind of baby they have, what kind of mother and father they are, and what kind of parenting plan will work best for them. Believing that babies need to become part of the family - rather than dominate it - she has developed a practical programme that works with infants as young as a day old. Her methods are also applauded by scientists: 'Tracy's is a voice that should be heard. She appears very knowledgeable about modern infant research and has incorporated this to a level parents can understand. In spite of all the baby how-tos on the market, this one will stand out.' ...Show more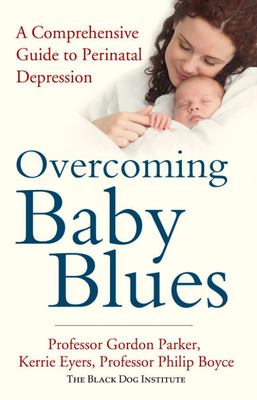 Overcoming Baby Blues
by Professor Gordon Parker, Kerrie Eyers, Professor Philip Boyce
$27.99
AUD
Category: Parenting
Pregnant women are expected to glow, and new mothers are expected to bask in the delight of their baby. But for some women, this is a time of unsettling mood shifts and uncertainty. One in ten women experience clinical depression either during pregnancy or in the postnatal period, while the majority of new mothers face the 'blues', anxiety and other emotional changes. Overcoming Baby Blues shares intimate stories of mothers' experiences with depression and other mood problems during pregnancy and their baby's first year. Their stories shine with wisdom, humour and fortitude. Also included are research-based guidelines on assessing moods, causes of perinatal depression, and effective management strategies. Safety of medications in pregnancy and breastfeeding is covered, as are suggestions for adapting diet and lifestyle to reduce symptoms, and advice for partners. ...Show more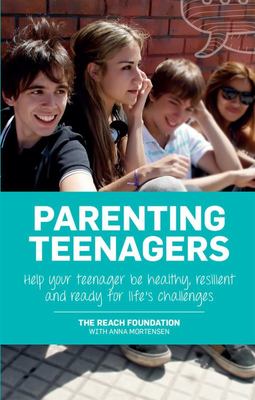 $19.99
AUD
Category: Parenting
Parenting Teenagers is a straight-talking and practical guide to supporting your kids through their teenage years. It provides all the information you'll need, when you need it and without the fluff.