$26.99
AUD
Category: Personal Development | Reading Level: Adult
At the height of his powers in this remarkable (and often witty) book, Robert Dessaix addresses these increasingly urgent questions in inimitable prose and comes up with some surprising answers. From Java to Hobart via Berlin, Dessaix invites us to eavesdrop on his intimate, no-nonsense conversations ab out ageing with friends and chance acquaintances. Reflecting on time, religion, painting, dancing and even grandchildren, Dessaix takes us on an enlivening journey across the landscape of growing older. Riffing on writers and thinkers from Plato to Eva Hoffman, he homes in on the crucial importance of a rich inner life. The Time of Our Lives is a wise and timely exploration of not just the challenges but also the many possibilities of old age. ...Show more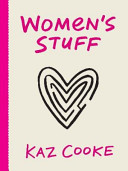 $59.99
AUD
Category: Personal Development
Whether you're starting or ending a relationship, a friend has found a lump in her breast, you're in debt, your partner's lost interest in sex or you don't know whether to believe the moisturiser label, Women's Stuffis your must-have guide, from leaving school to menopause and beyond. It's also the ult imate fib detector - Kaz has sifted the facts and tested the claims, exposing the lies women are told about cosmetics, other products and their health, and explaining which info you can trust and how to find the truth about everything. It covers the practical side of life, including work, money and homemaking, as well as getting to know and make friends with your body, family, mental and physical health, and sex and relationships. Three years in preparation, this guide book to making the most of yourself and your life includes the quotes and comments of more than 7000 women from all over the world, sharing their innermost thoughts on everything from sex to housework, drinking problems and hopes for the future. Providing info at your fingertips, if and when you need it, whichever stage your life is at, Women's Stuff will save you money and make you happier. ...Show more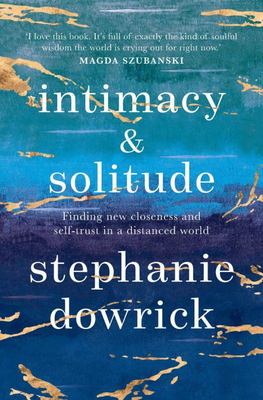 $29.99
AUD
Category: Personal Development
Social distancing under COVID has thrown us more deeply into our intimate relationships, and kept us achingly apart from family, friends and others. Stephanie Dowrick's classic Intimacy and Solitude is the wise guide we need to help us find our personal ground, whatever challenges we face.
$19.99
AUD
Category: Personal Development | Reading Level: 6.5 Wellbeing
Whether you're having a bad day, or a run of bad days that seems never-ending, Jill offers signposts to help you find the path back to yourself. When You're Not OK is an emotional first-aid kit for your body, mind, and soul, written by someone who's been there too.
$19.99
AUD
Category: Personal Development
Be inspired and empowered by Carry on, Warrior by Glennon Melton. Here's my hunch: nobody's secure, and nobody feels like she completely belongs. Those insecurities are just job hazards of being human. But some people dance anyway, and those people have more fun. On my deathbed, I'm not gong to wish I h ad danced like JLo; I'm just going to wish I had danced more. On Mother's Day, 2002, Glennon Melton was unmarried, addicted to drugs, booze, food and bad love. Her criminal record had grown steadily more muddied in her desperate quest for escapism. But by a strange twist of fate, it was on this day that she discovered she was pregnant. After twenty years of wilful self-destruction, how could Glennon rise to the challenge of looking after the helpless, innocent child growing within her, when she couldn't even look after herself? This is the inspiring story of Glennon Melton, the mother who, for the love of her child, was determined to change her life forever. Carry on, Warrior is a true woman's book, which touches on the universal themes of friendship, marriage and family in a way that is unique and enlightening. Glennon Melton lives in the US with her husband Craig, her three beautiful children Chase, Tish and Amma and their two dogs. She has an enormous following for her blog and online community momastery.com, and as a recovering alcoholic and bulimic she views writing as a form of healing. Her charity Monkee See - Monkee Do is dedicated to helping struggling parents to provide a better life for themselves and their children. ...Show more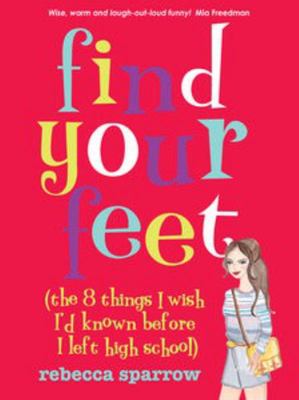 $14.95
AUD
Category: Personal Development
Everybody knows deciding what to do after high school can be tough, especially when: your Year 12 results weren't what you'd hoped for; you have no clue what you want to do with The Rest of Your Life; your parents are obsessed with you studying law/accounting/puppetry despite the fact you'd rather, well , gnaw off your own arm. So how do you get through it? Bestselling author Rebecca Sparrow is back to share the advice she wished someone had told her when she left school. Like how to decide if your dream is really a career or just a hobby. Or how to find a mentor and deal with your first workplace humiliation. And why being a 'people pleaser' is a fast track to misery. If you loved Find Your Tribe (and 9 Other Things I Wish I'd Known in High School), this book is the guide to help you find your feet.   Not sure when to give your daughter this book? Rebecca Sparrow says: This book is really for girls aged 15 and over.  It's full of the lessons I wish I'd known before I left high school. So it goes over how real life has real consequences (from texting while driving to skipping university classes to turning up late to work), the importance of doing work experience, how to handle bullying or harassment in the workplace, how to handle job interviews, the power in being authentic,  how to have a healthy relationship and the importance of reading, travelling and volunteering. ...Show more
$24.99
AUD
Category: Personal Development | Reading Level: 6.5 Wellbeing
In The Right-brain Workout, you'll find 70 questions posed by some of Australia's most creative people from the worlds of comedy, art, advertising, music, literature and photography. Questions that will probe, cajole, and challenge you to be more creative, every day. You'll rediscover the creativity tha t we all have inside of us when we were kids. Or you'll enhance your already creative mind. Plus, you'll uncover weekly Right-brain Tips- simple things that you can do to stimulate your brain. It's the fun and energising exercise regime for your brain that you didn't know you were looking for. And it just might help unlock the creative genius inside of you. ...Show more
$19.99
AUD
Category: Personal Development
"A book that shows you how to prevent the little things in life driving you crazy. In thoughtful and insightful language, author Richard Carlson reveals ways to calm down in the midst of your hurried, stress-filled life. Learn how to put things in perspective by making the small daily changes he suggest s, including advice such as "Think of your problems as potential teachers"; and "remember that when you die, your 'in' box won't be empty". You should also try to live in the present moment, let others have the glory at times, and lower your tolerance to stress. You can write down your most stubborn positions and see if you can soften them, learn to trust your intuitions, and live each day as if it might be your last." ...Show more
$32.99
AUD
Category: Personal Development
Jay Shetty, social media superstar and host of the #1 podcast On Purpose, distills the timeless wisdom he learned as a monk into practical steps anyone can take every day to live a less anxious, more meaningful life. Shetty writes, "I grew up in a family where you could become one of three things: a doc tor, a lawyer, or a failure. My family was convinced I had chosen option three. Instead of attending my college graduation ceremony, I headed to India to become a monk, to meditate every day for 4-8 hours and devote my life to helping others." After three years, one of his teachers told him that he would have more impact on the world if he left the monk's path to share his experience and wisdom with others. Heavily in debt, and with no recognizable skills on his resume, he moved back home to north London with his parents. Shetty reconnected with old school friends--many working for some of the world's largest corporations--who were experiencing tremendous stress, pressure, and unhappiness, and they invited Shetty to coach them on wellbeing, purpose, and mindfulness. Since then, Shetty has become one of the world's most popular influencers. In 2017, he was named in the Forbes magazine 30-under-30 for being a game-changer in the world of media. In 2018, he had the #1 video on Facebook with over 360 million views. His social media following totals over 32 million, he has produced over 400 viral videos which have amassed more than 5 billion views, and his podcast, On Purpose, is consistently ranked the world's #1 Health and Wellness podcast. In this inspiring, empowering book, Shetty draws on his time as a monk in the Vedic tradition to show us how we can clear the roadblocks to our potential and power. Drawing on ancient wisdom and his own rich experiences in the ashram, Think Like a Monk reveals how to overcome negative thoughts and habits to access the calm and purpose that lie within all of us. The lessons monks learn are profound but often abstract. Shetty transforms them into advice and exercises we can all apply to reduce stress, sharpen focus, improve relationships, identify our hidden abilities, increase self-discipline, and give the gifts we find in ourselves to the world. Shetty proves that everyone can--and should--think like a monk. ...Show more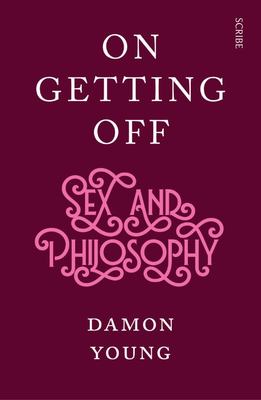 $24.99
AUD
Category: Personal Development
The curious reader's companion to sex. 'Wit, you know, is the unexpected copulation of ideas.'  — Samuel Johnson Why is screwing so funny? How should we think about our most shocking fantasies? What is so captivating about nudity? Inspired by philosophy, literature, and private life, Damon Young explo res the paradoxes of the bedroom. On Getting Off will f**k with your mind. ...Show more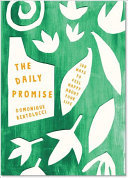 $19.99
AUD
Category: Personal Development
Isn't it time you started treating yourself with the same love, kindness and respect, you give the other important people in your life? So many people are looking outside of themselves for ways to feel good on the inside. The truth is, although they are the only person who can build their confidence up, the way they think and act is doing nothing but tearing it down. The Daily Promise invites you to make small daily changes to the way you treat yourself; changes that will build your confidence, nurture your self esteem and ultimately leave you with more energy to do what you want to do and be who you want to be. Based on the best-selling book, The Kindness Pact and its Eight Promises, this collection of inspirational messages will leave you feeling good about who you are and the life you live. ...Show more