Humans
by Brandon Stanton
$44.99
AUD
Category: Photography | Series: Humans of New York
Brandon Stanton's Humans is a book that connects readers as global citizens at a time when erecting more borders is the order of the day. It shows us the entire world, one story at a time. After five years of travelling the globe, the creator of Humans of New York brings people from all parts of the wor ld into a conversation with readers. He ignores borders, chronicles lives and shows us the faces of the world as he saw them. His travels took him from London, Paris and Rome to Iraq, Dubai, Ukraine, Pakistan, Jordan, Uganda, Vietnam, Israel and every other place in between. His interviews go deeper than before. His chronicling of peoples' lives shows the experience of a writer who has traveled widely and thought deeply about the state of our world. Including hundreds of photos and stories of the people he met and talked with in over forty countries, Humans is classic Brandon Stanton - a brilliant illustrated book that includes many photos and stories never seen before. For the first time for a Humans of New York title, Humans will contain several of the essays Brandon's posted online which have been read, loved and enthusiastically shared by his followers. ...Show more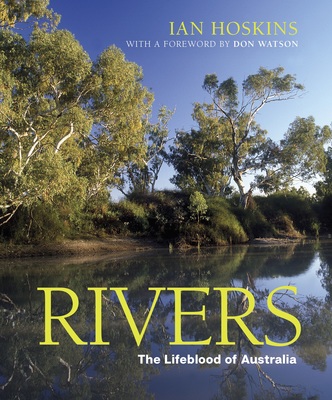 $49.99
AUD
Category: Photography
Rivers have long run in the blood of Australians. Givers of life and subjects of anguish, Australian rivers have shaped the nation from the moment the first Australians arrived tens of thousands of years ago. Offering the vital ingredient for life, they are also guardians of culture, a means of transpor tation, sites for play and leisure, and sources of power—deeply entrenched in almost every aspect of human life and an irreplaceable part of the global ecosystem. Australia's vast inland seas of some 50 million years ago have disappeared, leaving a continent that is mostly desert. Of the waters and wetlands that remain, most of which are connected to rivers, 65 are listed as Ramsar Wetlands of International Importance. They are also of incredible — sometimes painful — local importance, as reminders of the dispossession suffered by those first peoples and their descendants and evidence of the devastation wrought by drought and dying waterways. The damming of Western Australia's Ord River during the 1960s and 1970s captured monsoonal rains within a catchment of over 55,000 square kilometres, creating the largest artificial lake on mainland Australia while destroying sites of cultural significance to the Miriwoong people and changing the ecosystem irrevocably. Barely ten years after the completion of the Ord project, the success of the Save the Franklin campaign in Tasmania is a testament to evolving understanding of the precious nature of waterways. Yet even this triumph was fraught: environmentalists' argument for preservation of Tasmania's 'wilderness' contained the implication that the land was without people, despite Indigenous habitation for at least 30,000 years. In this broad-ranging survey of some of Australia's most well-known, loved, engineered and fought over rivers, from Melbourne's Yarra to the Alligator rivers of Kakadu, award-winning author Ian Hoskins presents a history of our complex connections to water. A thoughtful foreword by former prime-ministerial speechwriter Don Watson laments the price rivers have paid for human industry and calls for greater connection with the waterways we rely on for our existence. In 2015, Watson's The Bush — part memoir, part travelogue, part history — was named the NSW Premier's Literary Awards book of the year and the Australian Independent Booksellers indie book of the year.   ...Show more
$100.00
AUD
Category: Photography
A colorful journey through the first decade of Gray Malin's vibrant photography career Gray Malin: The Essential Collection celebrates the first decade of work from bestselling photographer Gray Malin. This new collection features beloved images from his most iconic shoots, as well as new material that has never been seen or published. Journey high above Manhattan's skyline, return to the sunny beaches of Positano, and take a stroll through the Parker Palm Springs with Malin's unforgettable four-legged hosts. With vibrant imagery from all seven continents and stories of how each collection was made, this stunning volume will invite you into the colorful world of Gray Malin and help make every day a getaway.   ...Show more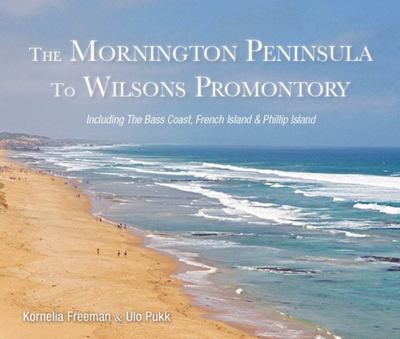 $39.95
AUD
Category: Photography
The charm of the Mornington Peninsula, Bass Coast and Wilsons Promontory, with picturesque beaches and a myriad of attractions, continues to attract crowds of daytrippers and holiday-makers. We hope this book will inspire you to enjoy the beauty of these areas. The Mornington Peninsula's pristine sandy beaches and magnificent coastal views, spectacular golf courses, foreshore camping, surfing, sailing and some of the best art galleries, restaurants and wineries in Victoria, leave visitors with cherished and unforgettable memories. The world-renowned Penguin Parade at Phillip Island, the intriguing rock formations at Cape Liptrap, strawberry and cherry farms, hedge mazes, hot springs, seal and dolphin tours, and historic homesteads, all are waiting to be discovered! ...Show more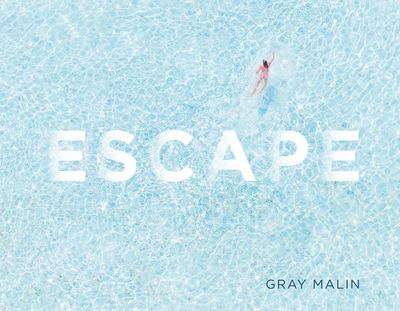 Escape
by Gray Malin
$55.00
AUD
Category: Photography
Gray Malin's collection of incredible beach photography was a runaway hit. Now the it-photographer takes his astonishing photography beyond the beach. Collecting breathtaking images, journal entries, and behind-the-scenes anecdotes, Escape explores Gray Malin's enduring drive to capture life's joyful mo ments. These awe-inspiring images of exotic locales from around the world are a celebration of light, shadow, and absolute bliss. Whether trained on the snowy mountains of Aspen, the dry plains of Namibia, or the warm sun of Bora Bora, Malin's sharp eye highlights the exuberant colors and striking forms that make each location so unique. Featuring more than 22 destinations across 11 countries, the book also includes highlights from Malin's conceptual photography, offer�ing a comprehensive look at the photographer's desire to showcase the beauty he sees in the world. From remote islands to major cities, Escape captures the spirit of dozens of unbelievable vacation spots--and will inspire every lover of travel and exploration to plan an escape of their own.   ...Show more
$49.99
AUD
Category: Photography | Series: Wildlife Photographer of the Year Ser.
Each year the Wildlife Photographer of the Year exhibition is seen by millions through a global tour and international media coverage. Portfolio 30 displays the full collection of 100 images awarded in the 2019 competition. Selected by an international jury for their artistic merit and originality from over 45,000 entries, they represent the work of over 100 nationalities. Displaying different styles, techniques and ways of seeing, the collection is both a showcase for photographers who specialise in documenting the natural world and a celebration of nature. Each picture is accompanied by the story of how it was taken and what it reveals. The divisions are by subject - whether plants or animals, environment or landscape - and photographic genre, including portraiture, black and white and underwater. There are also special awards for young and up-and-coming photographers and, most important, for environmental and conservation stories, reminding us of our dependence on and conflicting attitudes towards nature. ...Show more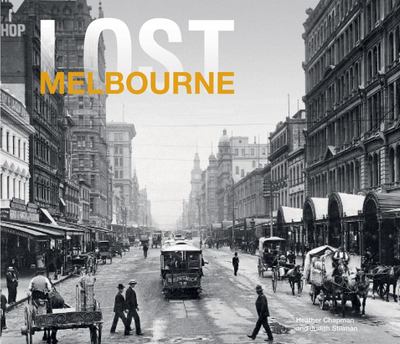 Lost Melbourne
by Heather Chapman and Judith Stillman
$29.99
AUD
Category: Photography | Series: Lost Ser.
Lost Melbourne looks at the cherished places in the city that time, fashion and progress have swept aside - the old cinemas, the outdated hotels, the Victorian buildings in the wrong place. Organised chronologically from the date of loss, the book looks back at all kinds of Melbourne institutions that h ave vanished from the city's cultural and architectural life. Included in the book are sites such as the palatial Federal Coffee House, the original location of the Burke and Wills statue, the horse-racing track in Albert Park, old Spencer Street Station, the original grandstand of the MCG, large areas of Victoria Docks, the Fish Market, Western Market and Hegarty's Royal Gymnasium Baths at St.Kilda. ...Show more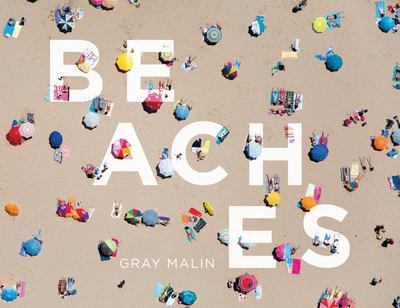 $50.00
AUD
Category: Photography
Gray Malin is the artist of the moment for the Hollywood and fashion elite. His awe-inspiring aerial photographs of beaches around the world are shot from doorless helicopters, creating playful and stunning celebrations of light, shape, and perspective, as well as summer bliss. Combining the spirit of t ravel, adventure, luxury and artistry, Malin built his eponymous lifestyle brand from a deep passion for photography and interior design. His work forges the synergy between wanderlust and adventure, creating the ultimate visual escape. ...Show more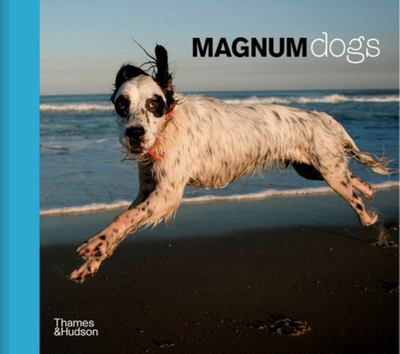 $35.00
AUD
Category: Photography
The ultimate collection ofcanine photography for thediscerning dog lover withimages selected from therenowned MagnumPhotos archive. Magnum Dogs brings together a brilliantly diverse and entertaining selection of images that showcase man's best friend, through the visual wit and skill of Magnum's photogr aphers. This collection features some 180 photographs of dogs from across the world--and highlights the depth of their relationships with humans. The book is organized into five thematic chapters--"Streetwise," "Best in Show," "It's a Dog's Life," "At the Beach," and "Behind the Scenes." These encounters include immaculately coiffed showdogs captured in wryly observed photography from the likes of Martin Parr and Harry Gruyaert as well as privileged, intimate glimpses of Hollywood stars alongside their trusted, four-legged confidants, as seen through the lenses of Eve Arnold and Dennis Stock. Since the Magnum photo agency was founded eight decades ago, dogs have found their way into the collection's most captivating images. Whether depicting pampered pooches lounging in Parisian apartments or beloved family dogs, these photos convey affection, humor, and insight into the universal human bond with canines. Packaged in an irresistible gift format, this is the perfect book for anyone, around the world, who is a "dog person" at heart. ...Show more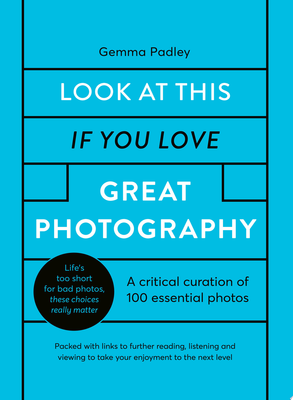 $27.99
AUD
Category: Photography
Look At This If You Love Great Photography is a must read for anyone who appreciates the power of the image. Featuring 100 of the best photographs ever captured on camera, Gemma Padley offers concise, insightful summaries on just what it is that makes each one so special. Having written for some of the most important publications on modern photography, Gemma draws on her expert knowledge to reveal the fascinating stories behind these incredible pictures, focusing in on why each image chosen represents such a high point in photographic history. Uniquely curated to offer a fresh perspective on the medium, expect to see pictures from legends of the art form, including Ansel Adams and Martin Parr, alongside cutting-edge examples from the studios of the most creative photographers operating today. Whether it's gut-punching photojournalism that changed public opinion and made us question who we are, or images that rewrite the rules of photography and blur the lines between other art forms, this is a penetrating rundown of the pictures that really matter and you need to see them.   ...Show more
$44.99
AUD
Category: Photography | Series: Lonely Planet Ser.
Revealing the best of Lonely Planet's travel photography from across the globe, this pictorial does more than display beautiful photographs of classic scenes and locations. Our photographers in their words share the backstories of how they got the perfect shot, making this an inspirational and illuminat ing photography book for every kind of traveller.Featuring over 200 photographs from renowned photographers such as Philip Lee Harvey and Jonathan Gregson, discover the stories behind what makes a good photo and exactly how each photograph was taken. From off-the-map locations barely touched by tourism to iconic cityscapes and UNESCO World Heritage Sites, be transported on a photographic journey all around the world. From the Temples of Angkor to the enchanting Faroe Islands, no corner of the world will be left unturned.This must-have pictorial book is a celebration of classic travel photography and the stories behind the images; get inspired to escape.About Lonely Planet: Lonely Planet is a leading travel media company and the world's number one travel guidebook brand, providing both inspiring and trustworthy information for every kind of traveller since 1973. Over the past four decades, we've printed over 145 million guidebooks and grown a dedicated, passionate global community of travellers. You'll also find our content online, on mobile, video and in 14 languages, 12 international magazines, armchair and lifestyle books, eBooks, and more.   ...Show more
$59.99
AUD
Category: Photography
Australia is drenched in a light that is different from anywhere else in the world. A light so distinctive, we know it can only be of one place. Imagined as a celebration of the particular beauty of Australian light, this generous publication roams the country, from rugged coastline to arid outback, to reveal how light shapes our wide, brown land. Wind-etched rocks, patterns in sand. Teal oceans. Surfers, slick in their wetsuits against the morning sun. A beach filled with people. A beach with no people. Rockpools. High-rise buildings against sand and sea. Golden sunsets over city skylines. Rays reaching through forest branches to frosted ground. Paddocks muted by mist, trees laden with luminous snow. The variation in the fall of light on our landscape seems limitless. With an introduction by a galactic astrophysicist, In an Australian Light reminds us of the myriad ways we experience light in this vast and diverse land. ...Show more