$39.99
AUD
Category: Poetry and Plays
THE HIGHLY ANTICIPATED DEBUT BOOK OF POETRY FROM LANA DEL REY. "Violet Bent Backwards Over the Grass is the title poem of the book and the first poem I wrote of many. Some of which came to me in their entirety, which I dictated and then typed out, and some that I worked laboriously picking apart each wo rd to make the perfect poem. They are eclectic and honest and not trying to be anything other than what they are and for that reason I'm proud of them, especially because the spirit in which they were written was very authentic." -- Lana Del Rey   Lana's breathtaking first book solidifies her further as "the essential writer of her times" (The Atlantic). The collection features more than thirty poems, many exclusive to the book: Never to Heaven, The Land of 1,000 Fires, Past the Bushes Cypress Thriving, LA Who Am I to Love You?, Tessa DiPietro, Happy, Paradise Is Very Fragile, Bare Feet on Linoleum, and many more. This beautiful hardcover edition showcases Lana's typewritten manuscript pages alongside her original photography. The result is an extraordinary poetic landscape that reflects the unguarded spirit of its creator.   ...Show more
$19.99
AUD
Category: Poetry and Plays
Amanda Gorman's powerful and historic poem "The Hill We Climb," read at President Joe Biden's inauguration, is now available as a collectible gift edition. "Stunning" CNN "Dynamic" NPR "Deeply rousing and uplifting" Vogue On 20 January 2021, Amanda Gorman became the sixth and youngest poet to deliver a poetry reading at a presidential inauguration. Taking the stage after the 46th president of the United States, Joe Biden, Gorman captivated the nation and brought hope to viewers around the globe. Her poem "The Hill We Climb" can now be cherished in this special gift edition. Including an enduring foreword by Oprah Winfrey, this keepsake celebrates our promise and affirms the power of poetry. ...Show more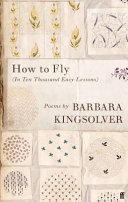 How to Fly
by Barbara Kingsolver
$29.99
AUD
Category: Poetry and Plays
A beautifully produced gift-edition of Barbara Kingsolver's luminous poetry - to appeal to her loyal fans and fiction readers more generally.
$24.00
AUD
Category: Poetry and Plays
Powerful first collection by acclaimed Filipina Australian performance poet In Flood Damages Andrada explores themes associated with immigration and inheritance, through the figure of a young Australian Filipina woman, whose family has been irreparably damaged by deportation, violence and illness. The w ounds inflicted by these events, political and personal, are felt most keenly in and through her body - 'your blood sings of the scattered histories/ that left you here' - and in a dramatic use of language, influenced by the rhythms of prayer, which expresses pain and anger with passionate intensity. A performance poet, Andrada combines the theatrical qualities of voice and image in this, her first published collection, affirming the female body as a site of vulnerability and power. ...Show more
$29.99
AUD
Category: Poetry and Plays | Reading Level: near fine
For fans of Milk & Honey and Chasers of the Light, the first collection of poetry by Instagram sensation Atticus. Love Her Wild is a collection of new and beloved poems from Atticus, the young writer who has captured the hearts and minds of hundreds of thousands of avid followers on his Instagram ac count @atticuspoetry In Love Her Wild, Atticus captures what is both raw and relatable about the smallest and the grandest moments in life: the first glimpse of a new love in Paris; skinny dipping on a summer's night; the irrepressible exuberance of the female spirit; or drinking whiskey in the desert watching the rising sun. With honesty, poignancy, and romantic flair, Atticus distils the most exhilarating highs and the heart-breaking lows of life and love into a few perfectly evocative lines, ensuring that his words will become etched in your mind and will awaken your sense of adventure. ...Show more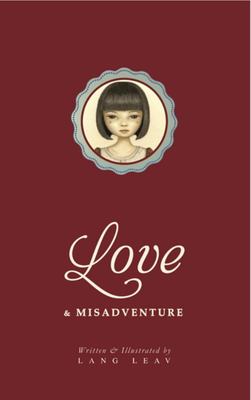 $27.99
AUD
Category: Poetry and Plays | Series: Lang Leav
Lang Leav has an unnerving ability to see inside the hearts and minds of her readers. Her talent for translating complex emotions with astonishing simplicity has won her a cult following of devoted fans from all over the world. Lang Leav is a poet and internationally exhibiting artist. Her work expresse s the intricacies of love and loss. ...Show more
$24.99
AUD
Category: Poetry and Plays
From the #1 New York Times bestselling author of milk and honey and the sun and her flowers comes her greatly anticipated third collection of poetry. rupi kaur constantly embraces growth, and in home body, she walks readers through a reflective and intimate journey visiting the past, the present, and th e potential of the self. home body is a collection of raw, honest conversations with oneself - reminding readers to fill up on love, acceptance, community, family, and embrace change. illustrated by the author, themes of nature and nurture, light and dark, rest here. i dive into the well of my body and end up in another world everything i need already exists in me there's no need to look anywhere else - home ...Show more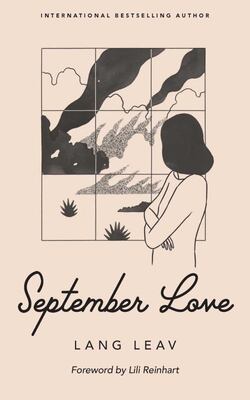 $29.99
AUD
Category: Poetry and Plays
Beautifully composed and written by international bestselling author Lang Leav, this new collection of poetry and prose will positively influence your life. September Love captures the magic of each passing season, a pearl of wisdom waiting to be discovered with every page turned. A book that will inspi re you to reach for the stars. ...Show more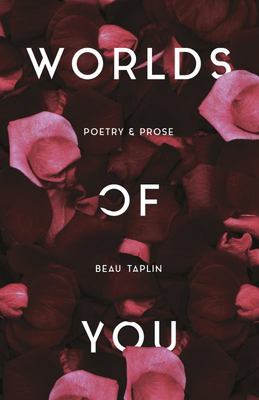 $24.99
AUD
Category: Poetry and Plays
Another gorgeous collection of poetry and prose from Australian poet and social media sensation Beau Taplin.   Beautiful, inspiring, and empowering, Worlds of You sweeps readers away on a journey of emotion. Filled with lyric wisdom, Taplin's second book expands on the themes introduced in Bloom, offe ring insight and comfort. ...Show more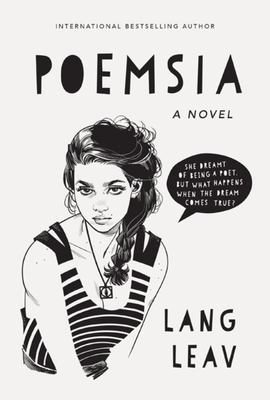 $29.99
AUD
Category: Poetry and Plays | Reading Level: very good
Award-winning author and poet Lang Leav presents a YA novel that is an absolute fan pleaser   Verity Wolf dreams of being a poet--not that she'd ever admit it to anyone. Her best friend Jess thinks she's definitely got what it takes, while her cat, Zorro is characteristically indifferent. As for the cut e boy she's just met, he's about to discover her best kept secret.   When Verity stumbles on an old, mysterious book, Poemsia, she finds herself suddenly thrust into the dizzying world of social media stardom, where poets are the new rock stars and fame is sometimes just a click away.   International bestselling author, Lang Leav takes you into the shadowy world of contemporary poetry in this revealing and emotionally charged story about friendship, first love, betrayal, and the courage to follow your dreams. ...Show more
$19.99
AUD
Category: Poetry and Plays | Series: Pact Press Charitable Anthologies Ser.
We Refugees is the third anthology in a series designed to spark conversation, promote awareness, and generate funds to advance social justice and amplify the voices of the marginalized. Rather than the vision of crisis so often portrayed in the media, the poems, essays, and personal reflections in We R efugees are moving accounts of individual suffering and fortitude; demonstrations of the great willingness shared by many to bridge cultural divides and offer hope and healing; and celebrations of the courage of people who have been forced to leave their homes and seek new ones. The contributors are Kirsty Anantharajah, Jennifer deBie, Nina Foushee, Robbie Gamble, Akuol Garang, Sharif Gemie, Steven Jakobi, Enesa Mahmic, Loretta Oleck, Virginia Ryan, Judith Skillman, and Mitchell Toews. Pact Press is proud, through the sale of this anthology, to support the work of the Asylum Seeker Resource Centre (ASRC), which advocates for, empowers, and provides material support to people seeking asylum. ...Show more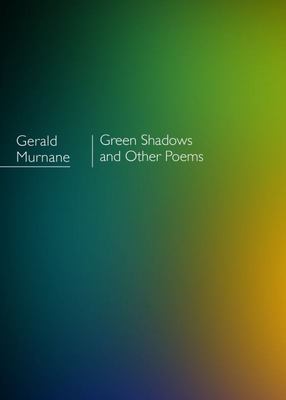 $24.00
AUD
Category: Poetry and Plays
Gerald Murnane turns to poetry at the end of his literary career, writing frank, disarming poems that traverse the rich span of his life. I esteem / above all poems or passages of prose / those that put a lump in my throat. - Gerald Murnane, 'The Darkling Thrush' Gerald Murnane, now in his eightieth yea r, began his writing career as a poet. After many years as a writer of fiction, he only returned to poetry a few years ago when he moved to Goroke, in the Western Districts of Victoria, after the death of his wife. The forty-five poems collected here are in a strikingly different mode to his fiction - without framing or digressions, and with very few images, they speak openly to the reader of the author's memories, beliefs and experiences. They are for this reason an important addition to his internationally recognised body of fiction, most recently Border Districts and Collected Short Fiction, published by Giramondo. The poems include tributes to his mother and father and to his family, and to places that have played a formative role in his life, like Gippsland, Bendigo, Warrnambool, the Western Districts, and of course Goroke. Especially moving are his poems dedicated to authors who have influenced him - Lesbia Harford and Thomas Hardy, William Carlos Williams, Henry Handel Richardson, Marcel Proust, and with particular force, the eighteenth-century poet John Clare, who gives the collection its title, revered 'not only for his writings / but for his losing his reason when / he was forced from the district he had wanted as his for life.' Praise for Gerald Murnane: 'A strong case could be made for Murnane...as the greatest living English-language writer most people have never heard of.' - New York Times 'No living Australian writer, not even Les Murray, has higher claims to permanence or a richer sense of distinction.' - Sydney Morning Herald ...Show more