$24.00
AUD
Category: Poetry and Plays
Powerful first collection by acclaimed Filipina Australian performance poet In Flood Damages Andrada explores themes associated with immigration and inheritance, through the figure of a young Australian Filipina woman, whose family has been irreparably damaged by deportation, violence and illness. The w ounds inflicted by these events, political and personal, are felt most keenly in and through her body - 'your blood sings of the scattered histories/ that left you here' - and in a dramatic use of language, influenced by the rhythms of prayer, which expresses pain and anger with passionate intensity. A performance poet, Andrada combines the theatrical qualities of voice and image in this, her first published collection, affirming the female body as a site of vulnerability and power. ...Show more
$29.99
AUD
Category: Poetry and Plays
This important anthology, curated by Gomeroi poet and academic Alison Whittaker, showcases Australia's most-respected First Nations poets alongside some of the rising stars. Featured poets include Oodgeroo Noonuccal, Ruby Langford Ginibi, Ellen van Neerven, Tony Birch, Claire G. Coleman, Evelyn Araluen, Jack Davis, Kevin Gilbert, Lionel Fogarty, Sam Wagan Watson, Ali Cobby Eckermann, Archie Roach and Alexis Wright. Divided into five thematic sections, each one is introduced by an essay from a leading Aboriginal writer and thinker - Bruce Pascoe, Ali Cobby Eckermann, Chelsea Bond, Evelyn Araluen and Steven Oliver - who reflects on the power of First Nations poetry with their own original contribution. This incredible book is a testament to the renaissance of First Nations poetry happening in Australia right now. ...Show more
Harbour
by Kate Llewellyn
$19.95
AUD
Category: Poetry and Plays
Art is always like this Mysterious as light. Quiet and insightful, raw in its simplicity, Kate Llewellyn's latest book examines a life well lived, dipping in and out of memory to tell a tale of small moments and the wisdom of growing old. The poem 'Harbour' touches on what is lost and gained in growin g up. 'The Big Nothing' draws you on a journey to view the world through another's eyes. 'What They Said' brings forth a cacophony of voices, opinions and dreams across a lifetime. Altogether, Harbour is a moving, profound and often joyful collection from one of Australia's finest and most distinctive poets. ...Show more
$39.95
AUD
Category: Poetry and Plays
Heide is an epic poem about history, painting, painters, patrons and the people who made art happen in Australia — from Louis Buvelot to Edith Rowan, Tom Roberts and Robert Streeton to Vassilief, Nolan, Tucker, Joy Hester, the Boyds, Mirka Mora, and Albert Namatjira, with a particular focus on the artis ts gathered around Sunday and John Reed at Heide in Melbourne. It is a poem that explores the influence of art and poetry on the psyche, and the influence of social class on both, from the upper echelons and industrialists of Melbourne, to the struggle of the working class through such artists as Alisa O'Connor, Noel Counihan and Yosl Bergner. It begins with the foundation of Melbourne, and in its epic scope traverses an encyclopaedic range of subjects, assembled from facts, quotations, proverbs, definitions, historical documents, newspaper accounts and the author's own reminiscences. Heide is about the poets and artists who put their lives on the line, the Australian preoccupation with landscape, the dominance of a masculinist aesthetic, the sidelining and denigration of Indigenous art, the struggle of women artists to assert their influence and presence, and the impact of migration on Australian culture. It is a long poem made up of almost 300 poems, each bringing to life characters and incidents that are fleshed out in vivid detail and with a dramatic intensity unique in Australian poetry. ...Show more
$19.99
AUD
Category: Poetry and Plays
"The Crucible" is a 1952 play by the American playwright Arthur Miller. It is a dramatization of the Salem witch trials that took place in the Province of Massachusetts Bay during 1692 and 1693. Miller wrote the play as an allegory of McCarthyism, when the US government blacklisted accused communists. M iller himself was questioned by the House of Representatives' Committee on Un-American Activities in 1956 and convicted of "contempt of Congress" for refusing to identify others present at meetings he had attended. It was first performed at the Martin Beck Theater on Broadway on January 22, 1953. Miller felt that this production was too stylized and cold and the reviews for it were largely hostile (although The New York Times noted "a powerful play in a driving performance"). Nonetheless, the production won the 1953 "Best Play" Tony Award. A year later a new production succeeded and the play became a classic. It is a central work in the canon of American drama.Fuji Books' edition of "The Crucible" contains supplementary texts:* "Tragedy And The Common Man", an essay by Arthur Miller.* Excerpts from Nathaniel Hawthorne's magnus opus "The Scarlet Letter", a narrative of the Salem Witch trials.* A few selected quotes of Arthur Miller. ...Show more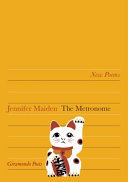 $24.00
AUD
Category: Poetry and Plays
The Metronome is the third in Giramondos series of annual poetry collections by award-winning poet Jennifer Maiden, addressing political and social issues of the moment, particularly here the tension caused by the election of the US president. Building on the two previous collections Drones and Phantoms and The Fox Petition, The Metronome features intimate conversations about power and policy between contemporary figures and their historical counterparts, the patriots Jeremy Corbyn and Constance Markievicz on a walk in the Scottish Highlands, Governor Bligh and his namesake Wiliam Bligh Turnbull discussing the difference between temper and temperament, Eleanor Roosevelt counselling Hillary Clinton on the use of violence, Jane Austen and Tanya Plibersek talking about sense and sensibility in Sydneys Botanical Gardens. Throughout, we admire Maidens ability to read the faces and gestures of public figures, the strength of her women, her magical settings, and the rhythmical beat of the poetic metronome, offering reassurance and continuity in a period of austerity and fear. Jennifer Maidens collections have won the NSW and Victorian Premier's Poetry Prizes, the Age Poetry Book of the Year, and the Victorian Premier's Award for Literature, the richest literary prize in Australia. ...Show more
$19.99
AUD
Category: Poetry and Plays | Series: Pact Press Charitable Anthologies Ser.
We Refugees is the third anthology in a series designed to spark conversation, promote awareness, and generate funds to advance social justice and amplify the voices of the marginalized. Rather than the vision of crisis so often portrayed in the media, the poems, essays, and personal reflections in We R efugees are moving accounts of individual suffering and fortitude; demonstrations of the great willingness shared by many to bridge cultural divides and offer hope and healing; and celebrations of the courage of people who have been forced to leave their homes and seek new ones. The contributors are Kirsty Anantharajah, Jennifer deBie, Nina Foushee, Robbie Gamble, Akuol Garang, Sharif Gemie, Steven Jakobi, Enesa Mahmic, Loretta Oleck, Virginia Ryan, Judith Skillman, and Mitchell Toews. Pact Press is proud, through the sale of this anthology, to support the work of the Asylum Seeker Resource Centre (ASRC), which advocates for, empowers, and provides material support to people seeking asylum. ...Show more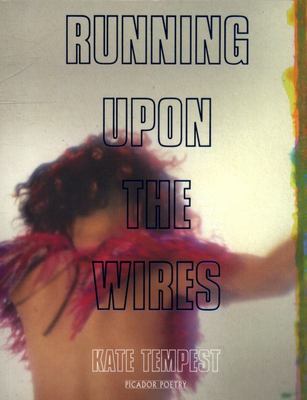 $19.99
AUD
Category: Poetry and Plays
Running Upon The Wires is Kate Tempest's first book of free-standing poetry since the acclaimed Hold Your Own. In a beautifully varied series of formal poems, spoken songs, fragments, vignettes and ballads, Tempest charts the heartbreak at the end of one relationship and the joy at the beginning of a ne w love; but also tells us what happens in between, when the heart is pulled both ways at once. Running Upon The Wires is, in a sense, a departure from her previous work, and unashamedly personal and intimate in its address - but will also confirm Tempest's role as one of our most important poetic truth-tellers: it will be no surprise to readers to discover that she's no less a direct and unflinching observer of matters of the heart than she is of social and political change. Running Upon The Wires is a heartbreaking, moving and joyous book about love, in its endings and in its beginnings. ...Show more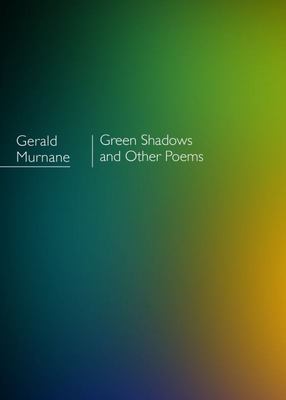 $24.00
AUD
Category: Poetry and Plays
Gerald Murnane turns to poetry at the end of his literary career, writing frank, disarming poems that traverse the rich span of his life. I esteem / above all poems or passages of prose / those that put a lump in my throat. - Gerald Murnane, 'The Darkling Thrush' Gerald Murnane, now in his eightieth yea r, began his writing career as a poet. After many years as a writer of fiction, he only returned to poetry a few years ago when he moved to Goroke, in the Western Districts of Victoria, after the death of his wife. The forty-five poems collected here are in a strikingly different mode to his fiction - without framing or digressions, and with very few images, they speak openly to the reader of the author's memories, beliefs and experiences. They are for this reason an important addition to his internationally recognised body of fiction, most recently Border Districts and Collected Short Fiction, published by Giramondo. The poems include tributes to his mother and father and to his family, and to places that have played a formative role in his life, like Gippsland, Bendigo, Warrnambool, the Western Districts, and of course Goroke. Especially moving are his poems dedicated to authors who have influenced him - Lesbia Harford and Thomas Hardy, William Carlos Williams, Henry Handel Richardson, Marcel Proust, and with particular force, the eighteenth-century poet John Clare, who gives the collection its title, revered 'not only for his writings / but for his losing his reason when / he was forced from the district he had wanted as his for life.' Praise for Gerald Murnane: 'A strong case could be made for Murnane...as the greatest living English-language writer most people have never heard of.' - New York Times 'No living Australian writer, not even Les Murray, has higher claims to permanence or a richer sense of distinction.' - Sydney Morning Herald ...Show more
$13.95
AUD
Category: Poetry and Plays | Series: Cambridge School Shakespeare Ser.
An improved, larger-format edition of the Cambridge School Shakespeare plays, extensively rewritten, expanded and produced in an attractive new design. An active approach to classroom Shakespeare enables students to inhabit Shakespeare's imaginative world in accessible and creative ways. Students are en couraged to share Shakespeare's love of language, interest in character and sense of theatre. Substantially revised and extended in full colour, classroom activities are thematically organised in distinctive 'Stagecraft', 'Write about it', 'Language in the play', 'Characters' and 'Themes' features. Extended glossaries are aligned with the play text for easy reference. Expanded endnotes include extensive essay-writing guidance for 'Twelfth Night' and Shakespeare. Includes rich, exciting colour photos of performances of 'Twelfth Night' from around the world. ...Show more