$45.00
AUD
Category: Reference
An encyclopedic A-to-Z guide, this beautifully designed and illustrated volume offers hundreds of rich and fascinating definitions of 700 major and minor characters, creatures, and places of classical mythology. The perfect companion to the 75th anniversary illustrated edition of Edith Hamilton's Mythol ogy. Classical Mythology A-to-Z is a comprehensive and engrossing guide to Greek and Roman mythology. Written by Annette Giesecke, PhD, Professor of Classics and Chair of Ancient Greek and Roman Studies at the University of Delaware, this brilliant reference offers clear explanations of every character and locale, and captures the essence of these timeless tales. From the gods and goddesses of Mount Olympus, to the heroes of the Trojan War, to the nymphs, monsters, and other mythical creatures that populate these ancient stories, Giesecke recounts, with clarity and energy, the details of more than 700 characters and places. Each definition includes cross-references to related characters, locations, and myths, as well their equivalent in Roman mythology and cult. In addition to being an important stand-alone work, Classical Mythology A-to-Z is also written, designed, and illustrated to serve as an essential companion to the bestselling illustrated 75th-anniversary edition of Mythology by Edith Hamilton, including 10 full-color plates and 2-color illustration throughout by artist Jim Tierney. ...Show more
$26.95
AUD
Category: Reference
Covering the most commonly used vocabulary of everyday Greek life, as well as that found in general literature, this revised edition of the highly acclaimed Oxford Dictionary of Modern Greek is specially designed for tourists, travelers, students, and business people alike. This authoritative guide offe rs comprehensive coverage of 67,000 words and phrases, as well as some 82,000 translations, and includes many idioms and illustrative phrases in both Greek and English showing words in use. Information is given on points of style and usage, and appendices are included listing the principal parts of Greek verbs, place names, and personal names. Brought completely up-to-date with the monotonic spelling system for the Greek language, now the most widely used in Greece, this reference guide is a must for anyone Clearning or using Greek. ...Show more
$24.99
AUD
Category: Reference | Series: Lonely Planet Kids
Which ocean is the largest? What pet is most popular in different parts of the world? How far away is each planet from the sun? Learn these and dozens of other fascinating facts about our planet and its inhabitants in Lonely Planet Kids' Infographic Guide to the Globe, a dynamically-illustrated guide fu ll of graphs and charts. Colorful graphics featuring fun facts keep kids entertained and learning. Plus, you'll find engaging questions on every page that encourage readers to assess the information and draw conclusions about our world. Whether you're wondering how many years the average American goes to school compared to the average Nigerian or what percentage of the globe is covered with salt water, Infographic Guide to the Globehas the answer! About Lonely Planet Kids:Lonely Planet Kids - an imprint of the world's leading travel authority Lonely Planet - published its first book in 2011. Over the past 45 years, Lonely Planet has grown a dedicated global community of travelers, many of whom are now sharing a passion for exploration with their children. Lonely Planet Kids educates and encourages young readers at home and in school to learn about the world with engaging books on culture, sociology, geography, nature, history, space and more. We want to inspire the next generation of global citizens and help kids and their parents to approach life in a way that makes every day an adventure. Come explore!   ...Show more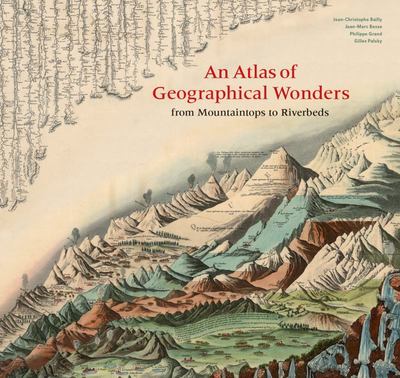 $99.50
AUD
Category: Reference
This is the first book to catalog comparative maps and tableaux that visualize the heights and lengths of the world's mountains and rivers. Produced predominantly in the nineteenth century, these beautifully rendered maps emerged out of the tide of exploration and scientific developments in measuring te chniques. Beginning with the work of explorer Alexander von Humboldt, these historic drawings reveal a world of artistic and imaginative difference. Many of them give way--and with visible joy--to the power of fantasy in a mesmerizing array of realistic and imaginary forms. Most of the maps are from the David Rumsey Historical Map Collection at Stanford University. ...Show more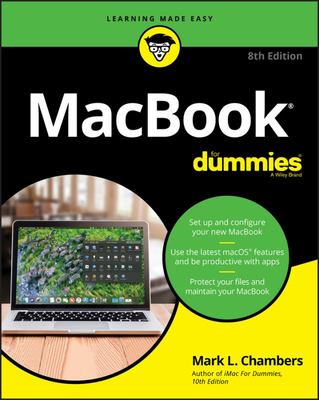 $46.95
AUD
Category: Reference
Get to know and love your MacBook better than ever! So sleek, so cool. From the moment you slid it from the box, you wanted to learn as much as you possibly could about your new device. Whether you're a newbie or a Mac veteran, you'll find all you need right here--from initial set-up and customization to working with iCloud and the latest macOS features and apps--making it easy for you to accomplish everything you want with your MacBook. Mac guru Mark L. Chambers is your friendly expert guide, walking you through the all the basics, including desktop navigation, file storage and security, and general maintenance, before showing you the more creative stuff like music and iMovie, as well as how to troubleshoot with ease. In this revised edition, he's also included extensive updates on the latest generation of MacBooks, letting you know what's changed and how you can use the most recent apps for enhancing your professional and creative output.  Explore the latest macOS Increase your productivity and creativity with the newest apps Be an artist with Photos and iMovie Easily use your MacBook on the go, from work, to school, to client sites Whatever cool thing you want to do with your MacBook, this book makes it easy to make it even cooler--so get started today! ...Show more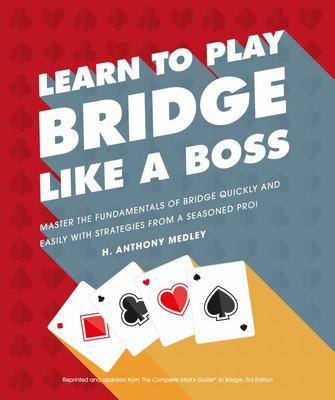 $35.00
AUD
Category: Reference | Series: Learn to Play Ser.
If you don't know the ins and outs of play, bridge can seem like an intimidating game-but it doesn't have to be! Armed with the techniques and strategies in the pages of this book, you'll be bidding and winning hands like a boss! Follow the guidance and knowledge of a pro as he takes you through the bas ics of the game. You'll get lessons on making opening bids, evaluating your hand, responding to your partner's bid, rebidding, and overcalling-and even a bonus tear-out sheet to take your new strategies on the go! ...Show more
$69.99
AUD
Category: Reference
This landmark piece of reference publishing offers a reliable, visually stunning, and family-friendly alternative to online information sources. Packed with carefully curated content, the pages of this illustrated encyclopedia are designed to be accessible and illuminating to a wide range of readers, an d parents and teachers can be confident that children won't see any unwanted content. Featuring accessible and authoritative information, this book is a comprehensive guide to a wide range of human knowledge, and its text is integrated with clear artworks and informative, illuminating photography to bring general knowledge vividly to life. The scope of content in The Visual Encyclopedia makes it stand alone as a self-contained family reference guide, and it covers the fields of science, nature, space, history, the arts, technology, leisure, and more. The information is organized thematically to make navigation easy, and clear signposting highlights connections between subjects. Whether you want to find the answer to a question, read about a particular area of interest, or simply browse a range of subjects at leisure, this accessible, family-friendly reference guide offers a trustworthy source of knowledge and enjoyment. ...Show more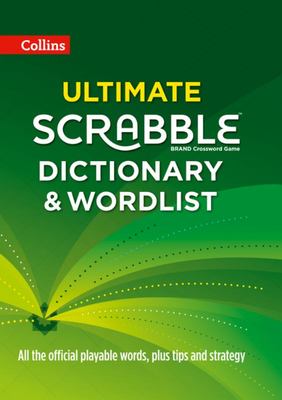 $49.99
AUD
Category: Reference
The most comprehensive Scrabble resource ever, this is the perfect reference for all players. Now fully updated with the new official wordlist, it includes an exhaustive list of every valid word playable in Scrabble and an invaluable supplement with advice and guidance for better play. Presented in two sections, this book includes a comprehensive dictionary with short definitions of all playable words of two to nine letters in length, and in section two a full list of playable words of ten to fifteen letters in length. It also contains a supplement offering advice and guidance for better play and information about the history and rules of the game. Provides quick and easy access to all the most useful words in Scrabble, making words easier to remember and adding interest to most social games, whether you're a beginner or a veteran! With succinct and practical definitions for every word of between two and nine letters, players can check meanings of words without having to consult a second dictionary. Collins Scrabble dictionaries are endorsed by Mattel and are an essential reference for all Scrabble players. SCRABBLE#65533; is a registered trademark of J. W. Spear & Sons Ltd., a subsidiary of Mattel, Inc.#65533; 2015 Mattel, Inc. All Rights Reserved. ...Show more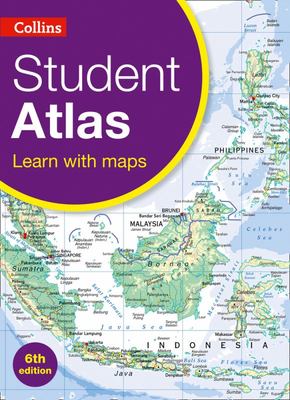 $24.99
AUD
Category: Reference | Series: Collins Student Atlas
Collins Student Atlas features 128 pages of up-to-date reference and thematic mapping, 8 pages of World country-by-country statistics and a fully comprehensive index to all names appearing on the reference maps. The Atlas has been specifically designed for students aged 14 to 16, however its well-resear ched uncluttered design makes it easy for all student use. This new edition features extended map coverage on each page and color coding has been introduced in the titling and marginalia to create distinct, easy to use sections. Thematic maps and accompanying graphs and tables and cover topics such as tourism, telecommunications, and environmental and socio-economic topics. All maps have been fully up-dated using the latest statistical information available. The inclusion of a list of relevant web addresses on each thematic page ensures students are motivated to explore more deeply into a topic. High quality satellite imagery, which has been selectively used within the special topic or study areas, supports data on the maps and is used to illustrate key environmental issues. Extensive lists of statistics for demographic and socio-economic facts provide up-to-date data for students wishing to create their own graphics to support individual geographical, tourist, mathematical, economic or IT projects. ...Show more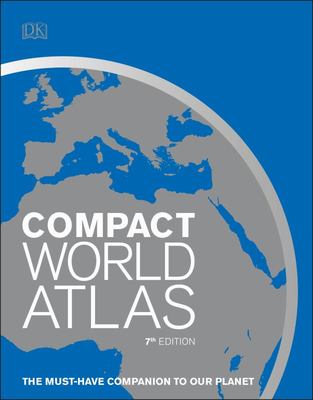 $24.99
AUD
Category: Reference
Now in its 7th Edition, Compact World Atlasprovides a fascinating insight into the world in which we live. Featuring DK's outstanding cartography and design, this fully revised edition has been updated to reflect recent geopolitical changes, such as the new nation of South Sudan, the annexation of Crime a, the Inuit place names in Canada and the populations of Chinese towns. With 65 clear, easy-to-read maps, this atlas combines improved visual landscape modelling with key roads, railways, rivers and settlements. Learn more about each of the world's 196 nations, with an accompanying factfile which provides an insight into even the most remote of countries. With figures and insights, from both the political world to the physical world, Compact World Atlasis a necessary staple to any bookshelf.   ...Show more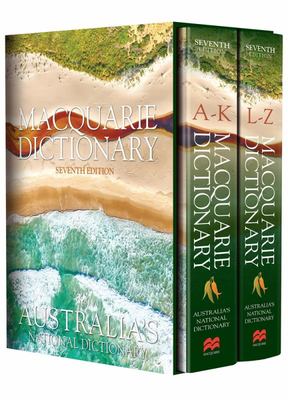 $120.00
AUD
Category: Reference
"It is not just the meaning of a word but the feel of a word that counts. The end result when we wish to compile a list of these particular words is a dictionary that characterises us as a community." Kate Grenville, international award-winning Australian authorSince the Macquarie Dictionary was first p ublished in 1981, its reputation as Australia's national dictionary has gone from strength to strength. It is now nationally and internationally regarded as the standard reference on Australian English. A comprehensive and up-to-date account of our variety of English, it not only includes all those words and senses peculiar to Australian English, but also those common to the whole English-speaking world.The Seventh Edition features: · a comprehensive record of English as it is used in Australia, with evidence from corpus data, including Macquarie's own corpus of Australian English, Ozcorp· thousands of new words and senses, such as grandcare, rumbler alarm, fitspiration, modest wear, cool burn, freecycle, grolar bear, digital tattoo, listicle, captain's call, robopoll, vamping, spiraliser and slackpacking· illustrative phrases, many from Australian literature, which clearly show how a word is used in context · words and phrases from regional Australia, such as boondie, prickly jack, bungarra, dragon's teeth and goose club· words, both formal and informal, that date back to the Australian military experience of WW1, such as gezumpher, bullring and green envelope· extensive usage notes· etymologies of words and phrases· foreword by Kate Grenville, international award-winning Australian author ...Show more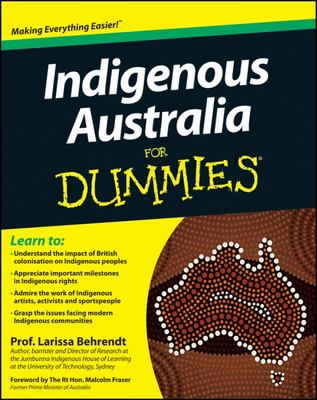 $39.95
AUD
Category: Reference | Series: For Dummies Ser.
A comprehensive, relevant, and accessible look at all aspects of Indigenous Australian history and culture What is The Dreaming? How many different Indigenous tribes and languages once existed in Australia? What is the purpose of a corroboree? What effect do the events of the past have on Indigenous peo ples today? Indigenous Australia For Dummies answers these questions and countless others about the oldest race on Earth. It explores Indigenous life in Australia before 1770, the impact of white settlement, the ongoing struggle by Aboriginal and Torres Strait Islander peoples to secure their human rights and equal treatment under the law, and much more. Celebrating the contributions of Indigenous people to contemporary Australian culture, the book explores Indigenous art, music, dance, literature, film, sport, and spirituality. It discusses the concept of modern Indigenous identity and examines the ongoing challenges facing Indigenous communities today, from health and housing to employment and education, land rights, and self-determination. * Explores significant political moments?such as Paul Keating's Redfern Speech and Kevin Rudd's apology, and more * Profiles celebrated people and organisations in a variety of fields, from Cathy Freeman to Albert Namatjira to the Bangarra Dance Theatre and the National Aboriginal Radio Service * Challenges common stereotypes about Indigenous people and discusses current debates, such as a land rights and inequalities in health and education This book will enlighten readers of all backgrounds about the history, struggles and triumphs of the diverse, proud, and fascinating peoples that make up Australia's Indigenous communities. With a foreword by former PM Malcolm Fraser, Indigenous Australia For Dummies is a must-read account of Australia's first people. 'Indigenous Australia For Dummies is an important contribution to the broad debate and to a better understanding of our past history. Hopefully it will influence future events.'?Former Prime Minister Malcolm Fraser ...Show more