$39.99
AUD
Category: Travel Writing
An Australian food adventure, from the stark beauty of Tasmania due north through red earth to the Gulf of Carpentaria. This is award-winning chef James Viles' photographic journal of his road trip due north, from Tasmania to the Gulf of Carpentaria. His focus is real food, where it comes from, how it' s grown, tended and harvested, and how it sometimes flourishes in the most hostile and breathtakingly beautiful parts of Australia. James describes the people he meets along the road and the conversations he has with foragers, food producers, fishermen, tribal elders, local farmers, all of whom are knowledgeable and passionate about Australia and Australian ingredients. James also discovers that sleeping in a swag under the stars reminds him about what matters and reconnects him to his creative self. With exquisite imagery from Adam Gibson, this is an extraordinary portrait of a country.  ...Show more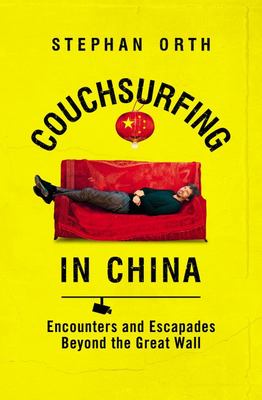 $29.99
AUD
Category: Travel Writing
China can be a challenging travel destination, with its strict visa conditions, the language barrier and internet censorship. Couchsurfer Stephan Orth chooses a different path than most and gains an insider view of the nation, directly from the living rooms of locals. He talks to them about their dreams and fears, and about where this huge country is heading. Concrete facades sometimes conceal great surprises, and Orth is on a mission to discover the real China. In Couchsurfing in China, the award-winning travel journalist spends three months exploring the Middle Kingdom- from the gamblers' paradise of Macau, to the mountainous region of Yunnan Province, to the city of Dandong on the North Korean border. Orth visits high-tech megacities and remote villages, meeting artists critical of the regime and ethnic minorities forced into re-education camps. Utterly out of place, he finds himself censored as a guest on live TV and almost joins an outlawed sect. On his travels, Orth uncovers the complicated realities of life in a country that encompasses a bewildering mixture of old and new, natural and artificial, beautiful and chaotic - a place poised to become the future number-one world power. The result is an intriguing travelogue full of insight, humour and revelation. ...Show more
$19.99
AUD
Category: Travel Writing | Reading Level: very good
Travels with Epicurus- A Journey to a Greek Island in Search of an Authentic Old Ageis a humorous, uplifting meditation on finding the pleasures of old age, by the New York Times bestselling co-author of Plato and a Platypus Walk into a Bar. When philosopher, jokester and septuagenarian Daniel Klein goe s to the dentist for a regular check-up, he is informed that he needs a section of his lower teeth removed and replaced with either a denture plate or implants. The implants would require frequent trips to the dentist over the course of a year, a lot of money and a lot of pain. The denture plate on the other hand would leave Klein with the unmistakable clunky smile of an old man. Though Klein initially opts for the implants he soon questions his decision. Is it better to a spend a precious year trying to extend the prime of his life, or to live an authentic old age, toothless grin and all? Klein decided the answer lay in a place where people seemed to know the secret to a long, happy and healthy life - Greece. He travels there with a library of his favourite philosophers and observes other septuagenarians and octogenarians, and contemplates his own life, particularly seeking out wisdom from renowned hedonist Epicurus. From that journey comes a sincere and humorous book on ageing and an Epicurean way of living. ...Show more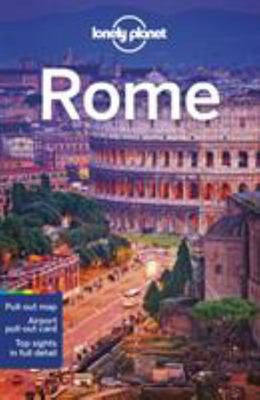 Rome 11
by Lonely Planet
$29.99
AUD
Category: Travel Writing | Series: Travel Guide Ser.
Lonely Planet: The world's number one travel guide publisher* Lonely Planet's Romeis your passport to the most relevant, up-to-date advice on what to see and skip, and what hidden discoveries await you. Gaze at some of Rome's most spectacular works of art at the Museo e Galleria Borghese, experience the awe-inspiring amphitheatre that is the Colosseum, and walk one of the world's oldest roads: the Appian Way - all with your trusted travel companion. Get to the heart of Rome and begin your journey now! Inside Lonely Planet's Rome: Colour maps and images throughout Highlightsand itinerarieshelp you tailor your trip to your personal needs and interests Insider tipsto save time and money and get around like a local, avoiding crowds and trouble spots Essential infoat your fingertips- hours of operation, phone numbers, websites, transit tips, prices Honest reviews for all budgets- eating, sleeping, sightseeing, going out, shopping, hidden gems that most guidebooks miss Cultural insightsprovide a richer, more rewarding travel experience - history, people, music, landscapes, wildlife, cuisine, politics Covers:Centro Storico, Tridents, Trevi, the Quirinale, the Vatican City, Borgo, Prati, Monti, Esquilino, San Lorenzo, Trastevere, Gianicolo, San Giovanni, Testaccio, Villa Borghese. The Perfect Choice: Lonely Planet's Romeis our most comprehensive guide to Rome, and is perfect for discovering both popular and off-the-beaten-path experiences. Looking for more extensive coverage? Check out Lonely Planet's Italy for an in-depth guide to the country. About Lonely Planet: Lonely Planet is a leading travel media company and the world's number one travel guidebook brand, providing both inspiring and trustworthy information for every kind of traveller since 1973. Over the past four decades, we've printed over 145 million guidebooks and grown a dedicated, passionate global community of travellers. You'll also find our content online, and in mobile apps, video, 14 languages, nine international magazines, armchair and lifestyle books, ebooks, and more. 'Lonely Planet guides are, quite simply, like no other.' - New York Times 'Lonely Planet. It's on everyone's bookshelves; it's in every traveller's hands. It's on mobile phones. It's on the Internet. It's everywhere, and it's telling entire generations of people how to travel the world.' - Fairfax Media (Australia) Important Notice:The digital edition of this book may not contain all of the images found in the physical edition. ...Show more
$34.99
AUD
Category: Travel Writing
"A brilliant reconstruction of the saga of power, glory, and invasion that is the one-thousand year story of Constantinople. A truly marvelous book." --Simon Winchester Ghost Empire is a rare treasure--an utterly captivating blend of the historical and the contemporary, narrated by a master storyteller . The story is a revelation: a beautifully written ode to a lost civilization combined with a warmly observed father-son adventure far from home. In 2014, Richard Fidler and his son Joe made a journey to Istanbul. Fired by Richard's passion for the rich history of the dazzling Byzantine Empire--centered around the legendary Constantinople--we are swept into some of the most extraordinary tales in history. The clash of civilizations, the fall of empires, the rise of Christianity, revenge, lust, murder. Turbulent stories from the past are brought vividly to life at the same time as a father navigates the unfolding changes in his relationship with his son. ...Show more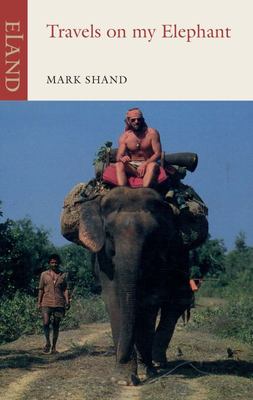 $29.99
AUD
Category: Travel Writing
With the help of a Maratha nobleman, Mark Shand buys an elephant named Tara and rides her over six hundred miles across India to the Sonepur Mela, the world's oldest elephant market. From Bhim, a drink-racked mahout, Shand learned to ride and care for her. From his friend Aditya Patankar he learned Indi an ways. And with Tara, his new companion, he fell in love. "Travels on my Elephant" is the story of their epic journey across India, from packed highways to dusty back roads where communities were unchanged for millennia. It is also a memorable, touching account of Tara's transformation from scrawny beggar elephant to star attraction, and of the romance that developed between her and her owner Mark Shand. For what began as an adventurous whim has developed, decades later, into a life of campaigning to provide vital migratory corridors for these magnificent creatures whose habitat is under constant assault from man. ...Show more
$39.99
AUD
Category: Travel Writing
Marcia Langton: Welcome to Country is a curated guidebook to Indigenous Australia and the Torres Strait Islands. In its pages, respected Elder and author Professor Marcia Langton offers fascinating insights into Indigenous languages and customs, history, native title, art and dance, storytelling, and cu ltural awareness and etiquette for visitors. There is also a directory of Indigenous tourism experiences, organised by state or territory, covering galleries and festivals, national parks and museums, communities that are open to visitors, as well as tours and performances. This book is essential for anyone travelling around Australia who wants to learn more about the culture that has thrived here for over 50,000 years. It also offers the chance to enjoy tourism opportunities that will show you a different side of this fascinating country -- one that remains dynamic, and is filled with openness and diversity. ...Show more
$27.95
AUD
Category: Travel Writing
Two classic travel works by Charmian Clift describing the life she and her Australian family led in Greece in the 1950's in one volume. For Charmian Clift, Greece was the Promised Land. In 1954 she and her husband, George Johnston, abandoned their sophisticated London existence and set off with two new typewriters and two small children to start a new life. In Mermaid Singing - written during the first miraculous year of discovery - she records the family's adaptation to the primitive sponge-diving island of Kalymnos. Peel Me a Lotus continues the exploration as Clift and Johnson buy a house on the island of Hydra, in the middle of the summer tourist trail. Clift's writing about Greece was undervalued at the time of first publication, because she wrote from a women's point of view and recorded the intimate details of daily life. It is exactly this quality which enables this classic to appeal to a new generation of readers. ...Show more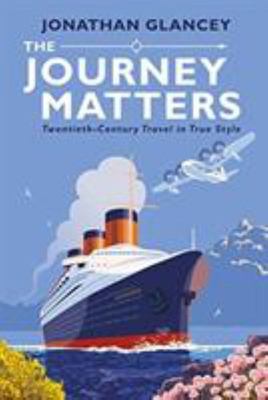 $39.99
AUD
Category: Travel Writing
A celebration of the best journeys that ordinary passengers could take by rail, road, sea and air throughout the twentieth century, by the bestselling author of Spitfire: The Biography.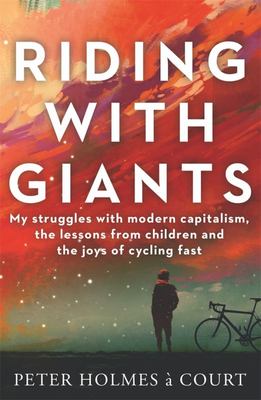 $34.99
AUD
Category: Travel Writing
In 2011, international businessman Peter Holmes Court left the executive world and found himself living deep in rural France with only his seven-year-old twin girls for company. Peter was struggling as a single father in a foreign country - unsettled by the sudden move away from a traditional job, and c ompletely baffled by the society around him. His only plan- to ride L'Etape du Tour, the challenging amateur leg of the Tour de France. In an effort to find some new friends in the community - and a bike for the race - he discovered the region's small bicycle factory. He was soon spending his days there- photographing his custom bike being built, meeting the locals, and learning about the rich traditions of artisan craftsmanship. Trying to enjoy the simple things and become a better father, Peter slowed down, and started to reflect seriously on history, industry and the structure of our modern economy. He and his daughters finally began to put down roots and understand the beauty and calm of a small-scale existence - and a very different approach to excellence and the well-lived life. This is one man's compelling, informative and funny story about the wisdom of children, the nature of work today, and the science of bicycles. ...Show more
$39.99
AUD
Category: Travel Writing
 From the ABC Back Roads team, Australia's inspiring rural communities in splendid, vivid colour During the five years it has been appearing on our screens, ABC TV's Back Roads has taken us across Australia, through scorched deserts, along sapphire coasts, up breathtaking mountains and over gentle, roll ing plains. It has shown us the rugged landscapes, the resilient communities and the extraordinary individuals who make a life in those areas outside the big cities. In this book, we capture in vivid colour some of our favourite people and places. Full of glorious photos that show us the spirit, purpose, difficulties and humour of outback life, this book is a tribute to the surprising characters, the rarely told stories and the sometimes beautiful, sometimes strange places that exist along the back roads of our extraordinary country. ...Show more
Items per page:
1 - 11 of 11