$24.99
AUD
Category: Travel Guides
Descriptions, maps and colour photos for 63 walks. Includes: Almost 300 km of walking tracks, trails and beach walks; What to take on your walk; Benefits of walking; 10 minutes to 5+ hours; Quick find reference map; Melways map references; Areas covered include Point Nepean National Park to Langwarrin R eserve, Point Leo to Mt Martha and much more. ...Show more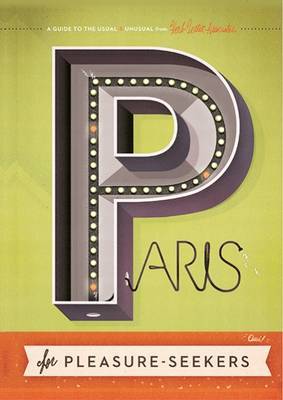 $11.50
AUD
Category: Travel Guides
We have returned from the city of light with another guide to its numerous delights and distractions. The map takes in lingerie, ballet pumps and macaroons; there are belle epoque restaurants, opulent cinemas and beatnik bookshops. In other words, Paris For Pleasure-Seekers contains sensual delights for tastes high and low. ...Show more
$29.99
AUD
Category: Travel Guides | Series: EXPLORE AUSTRALIA
Walks in Nature: Australia is a celebration of being outdoors. From coastal cliffs and crescents of sand, to iconic bush landscapes and wild offshore islands, this book offers more than 100 walking trails around the country, all within an easy distance of your capital city. This second edition has been completely updated and contains new walks for every state. In every chapter you'll find a variety of walks to suit every season and fitness level, with detailed track notes and easy-to-use maps. Each trail is 6-20km in distance and includes a delicious suggested foodie stop, where you can refuel and reflect on a day walking in nature. The book features walks in and around Sydney, Canberra, Melbourne, Adelaide, Perth, Brisbane and Hobart. ...Show more
$39.99
AUD
Category: Travel Writing
An Australian food adventure, from the stark beauty of Tasmania due north through red earth to the Gulf of Carpentaria. This is award-winning chef James Viles' photographic journal of his road trip due north, from Tasmania to the Gulf of Carpentaria. His focus is real food, where it comes from, how it' s grown, tended and harvested, and how it sometimes flourishes in the most hostile and breathtakingly beautiful parts of Australia. James describes the people he meets along the road and the conversations he has with foragers, food producers, fishermen, tribal elders, local farmers, all of whom are knowledgeable and passionate about Australia and Australian ingredients. James also discovers that sleeping in a swag under the stars reminds him about what matters and reconnects him to his creative self. With exquisite imagery from Adam Gibson, this is an extraordinary portrait of a country.  ...Show more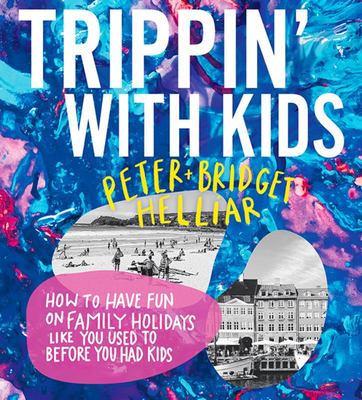 $34.99
AUD
Category: Travel Guides
School drop-offs and hastily made Book Week costumes shouldn't be the only epic adventures you tackle with your kids. Pete and Bridget Helliar have spent years travelling around Australia and overseas with their three boys, and they want to encourage parents with young children to travel too. Right now.     Trippin' with Kids is your (totally legal and not-at-all hallucinogenic) entry to the happy rainbow of travel experiences parents can enjoy with their kids, from babies to the teens. Packed with Pete and Brij's tips and tricks for how to plan, organise and execute a great family holiday - whether it's a weekend camping trip or a month-long trip to Europe - there are also detailed destination guides to some of their favourite holiday destinations including Europe, the USA, Bali and, yes, South Australia. Learn some fool-proof packing methods, ways to keep costs down and general tips on how to maintain both your sanity and sense of humour, and find all of the best kid-friendly attractions without resorting to a pricey play centre. This book will help you discover (and rediscover) places around Australia and the world, just like you did before you had kids.     ...Show more
$45.00
AUD
Category: Travel | Series: Lonely Planet Ser.
There's something purely magical about being in nature; it transforms us, it renews us. Yet, in a world where high rises, dense population and technology have become virtually inescapable, immersing oneself in nature is seemingly out-of-reach. Lonely Planet's Natural World invites you to reconnect with nature in this sweeping look at the cultural, ecological and historical significance of our world's remaining natural places.The natural world is not as far away as you may believe. In each chapter we explore one specific environment and show you places around the world where you can immerse yourself under a canopy of leaves, quiet your mind amongst sparkling snow, and refresh your senses to a soundtrack of crashing waves. We've also included excerpts from nature writers such as John Muir to help illuminate your sense of place throughout history, and easy-to-follow activities, like "how-to-forest-bathe," to provide inspiration for when you arrive.Nature is a precious resource; not for what we can take from it, but for what we can learn from it. The natural places in this book are in danger from a plethora of human-created threats. While this book is a celebration of these spaces, it is also meant to impart their value and importance, and calls on readers to protect such places. Discover how to absorb the benefits of nature while preserving these environments for future generations.   ...Show more
$39.99
AUD
Category: Travel | Series: Trails Ser.
Get a taste of Australia and New Zealand with these 40 gourmet weekends. Each trail features a blend of food producers, farmers markets, restaurants and cafes, wineries and breweries, all combining to create a weekend-long itinerary that is not only a delicious taste experience but also shines a light o n local food culture, specialties and traditions.Gourmet Trails - Australia & New Zealand is perfect for travel enthusiasts and foodies. It includes detailed itineraries recommending the most interesting stops, the best places to stay and, of course, where to eat along 40 weekend-long trails.Food writers offer personal recommendations for the best farmers markets, restaurants, and food producers. We'll help you understand a place, its people and their traditions through the food that's made there.For foodies looking for inspiration for their next weekend away and ideas for new cuisines to taste and share, Gourmet Trails - Australia and New Zealand will be the source of many happy faces and full stomachs!     ...Show more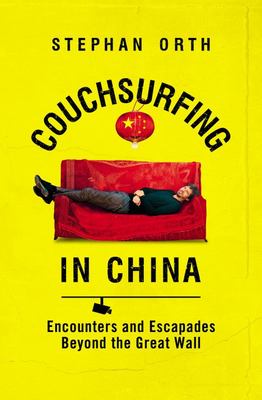 $29.99
AUD
Category: Travel Writing
China can be a challenging travel destination, with its strict visa conditions, the language barrier and internet censorship. Couchsurfer Stephan Orth chooses a different path than most and gains an insider view of the nation, directly from the living rooms of locals. He talks to them about their dreams and fears, and about where this huge country is heading. Concrete facades sometimes conceal great surprises, and Orth is on a mission to discover the real China. In Couchsurfing in China, the award-winning travel journalist spends three months exploring the Middle Kingdom- from the gamblers' paradise of Macau, to the mountainous region of Yunnan Province, to the city of Dandong on the North Korean border. Orth visits high-tech megacities and remote villages, meeting artists critical of the regime and ethnic minorities forced into re-education camps. Utterly out of place, he finds himself censored as a guest on live TV and almost joins an outlawed sect. On his travels, Orth uncovers the complicated realities of life in a country that encompasses a bewildering mixture of old and new, natural and artificial, beautiful and chaotic - a place poised to become the future number-one world power. The result is an intriguing travelogue full of insight, humour and revelation. ...Show more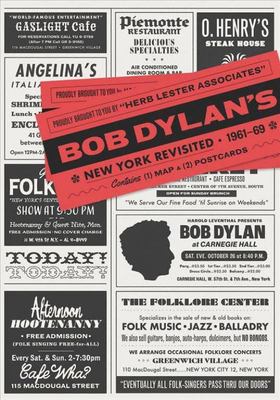 $29.95
AUD
Category: Travel Guides
On a cold night in January 1961, Bob Dylan arrived in New York. Within hours, he made his first New York performance at the Greenwich Village coffeehouse Cafe Wha? This guide charts Dylan's journey through the city from that first day through the 1960s, as he transitioned from unscrubbed folkie to world -conquering rocker, before a July 1966 motorcycle crash forced him into exile upstate. This annotated map includes more than 40 entries, including the locations of friends' apartments where he'd crash for a few nights, the many small clubs and bars at which he strummed and sang for change, the scenes of first successes and later controversies, locations of LP cover shoots, and much more. Born and raised in Minnesota as Robert Zimmerman, it was only in New York that he completed his transformation into Bob Dylan, during the frenetic period this guide documents. ...Show more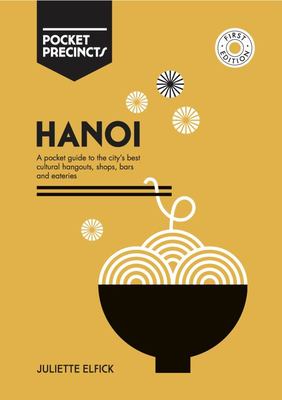 $19.99
AUD
Category: Travel Guides | Series: Pocket Precincts Ser.
Hanoi is a picturesque mix of the old and the new, with the fading grandeur of its French colonial history juxtaposed against modern architecture. It's a city where early-morning tai chi is followed by the rush of noisy mopeds as they cruise up wide, tree-lined boulevards. It's also a travel hotspot off ering inexpensive shopping locations and a mouth-watering array of unique things to eat and drink.   Hanoi Pocket Precincts lists the best of the city - restaurants, bars and cultural sights - in each of the four main districts of urban Hanoi. In the center there's Hoan Kiem, which contains the Old Quarter crammed with elegant shophouses and temples; to the south there's the fashionable nightlife and shopping district of Hai Ba Trung; to the west there's Ba Dinh with its mix of French colonial villas, modern skyscrapers, squares and parks; and to the north you'll find genteel, upmarket Tay Ho. The book also includes suggested field trips outside Hanoi, including an overnight stay in Ha Long Bay as well as a fold-out map of the four districts of inner Hanoi. ...Show more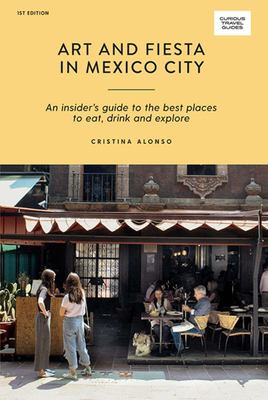 $29.99
AUD
Category: Travel Guides | Series: Curious Travel Guides
In 2016 The New York Times listed Mexico City as the number one place to go in the world.  With nearly 40 millions tourists visiting the country in 2017, tourism to Mexico is booming. And despite past safety concerns, the country's capital has undergone something of a cultural renaissance and is now bot h an enchanting and world-class travel destination. Art and Fiesta​ in Mexico City is your comprehensive guide to navigate the city's seemingly endless cultural attractions, eclectic food and drinks scene, shops, galleries and legendary markets. From major sights to recently opened venues that showcase the city's young and vibrant energy, author Cristina Alonso will ensure you make the most of your visit and then be eager to return to the most progressive city in Latin America. ...Show more