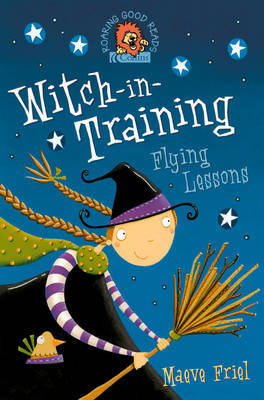 $16.00
AUD
Category: Junior Fiction
When she sees the broomstick for sale outside Miss Strega's hardware shop, Jessica is intrigued. She can't resist peeking inside the shop and so begins her first lesson in witchcraft.
$12.99
AUD
Category: Junior Fiction | Series: Squishy Taylor
Modern Family meets Harriet the Spy in this hilarious mystery series! Sita 'Squishy' Taylor is a cheeky, sneaky 11-year-old who lives with her dad and step-family in a very crowded apartment. Luckily for Squishy, their building is huge - and there's always plenty of mysteries to investigate! Like...* Ho w could a vase disappear from a locked apartment?* How come everyone is getting Dad's special forehead-kisses too?* Why does toast taste better on a balcony?* How do you get rid of a Chinese-warrior ghost? ...Show more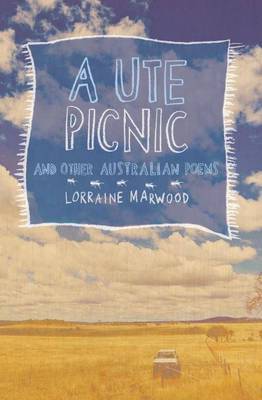 $16.00
AUD
Category: Poetry
Sometimes funny, sometimes heartbreaking, this beautiful poetry collection takes a poignant look at what it's like to live on a farm in Austrlaia. This collection of poetry by Lorraine Marwood describes the essence of Australian life on the land. The anthology contains strong themes of farming and rural living and covers topics such as the working day, hardship and drought, beloved pets and playing in the bush. It also features a special heartfelt poem called Black Saturday that touches on the tragic bushfires which devastated rural Victoria in 2009. ...Show more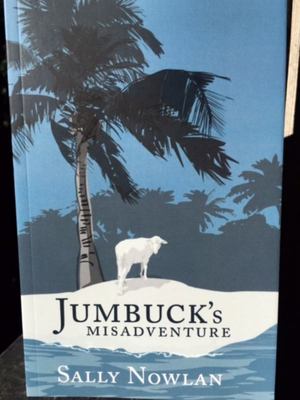 $15.00
AUD
Category: Middle Fiction
A new book for young readers that reveals the reality of live export from a sheep's eye view. Jumbuck is a cheeky pet sheep who finds himself on a live export boat headed to the Middle East! It's a great read ... and has a happy ending!
$12.99
AUD
Category: Junior Fiction | Series: Hotdog
Hotdog, Kev and Lizzie enter an art contest at the local museum. But what happens when someone steals the most famous painting in the world the Llama Lisa!? Can Hotdog and his friends chase down the robbers?
$17.99
AUD
Category: Middle Fiction
One extraordinary year will change them all... Sorrento, Victoria, 1999. Fred's family is a mess. Her mother died when she was six and she's been raised by her Pop and adoptive father, Luca, ever since. But now Pop's had to go away, and Luca's girlfriend Anika and her son have moved in. More and more it feels like a land-grab for family and Fred is the one being left off the map. Even as things feel like they're spinning out of control for Fred, a crisis from the other side of the world comes crashing in. When a group of Kosovar-Albanian refugees are brought to a government 'safe haven' not far from Sorrento, their fate becomes intertwined with the lives of Fred and her family in ways that no one could have expected. A middle-grade coming-of-age story inspired by true events about the bonds of family, the weight of grief and the power of compassion for fans of THE BONE SPARROW, WOLF HOLLOW and THE THING ABOUT JELLYFISH. 'A brilliant gem that will make you see the world - and your place in it - in a new way.' EMILY GALE 'This timely and beautiful story reveals the invisible lines of kindness and empathy that connect us all.' SALLY RIPPIN ...Show more
$29.99
AUD
Category: Young Adult | Series: Hunger Games
Ambition will fuel him. Competition will drive him. But power has its price. It is the morning of the reaping that will kick off the tenth annual Hunger Games. In the Capitol, 18-year-old Coriolanus Snow is preparing for his one shot at glory as a mentor in the Games. The once-mighty house of Snow has fallen on hard times, its fate hanging on the slender chance that Coriolanus will be able to outcharm, outwit and outmaneuver his fellow students to mentor the winning tribute. The odds are against him. He's been given the humiliating assignment of mentoring the female tribute from District 12, the lowest of the low. Their fates are now completely intertwined — every choice Coriolanus makes could lead to favour or failure, triumph or ruin. Inside the arena, it will be a fight to the death. Outside the arena, Coriolanus starts to feel for his doomed tribute... and must weigh his need to follow the rules against his desire to survive no matter what it takes. THE BALLAD OF SONGBIRDS AND SNAKES revisits the world of Panem sixty-four years before the events of The Hunger Games, starting on the morning of the reaping of the Tenth Hunger Games. On returning to the world of The Hunger Games, Suzanne Collins said, "With this book, I wanted to explore the state of nature, who we are, and what we perceive is required for our survival. The reconstruction period ten years after the war, commonly referred to as the Dark Days - as the country of Panem struggles back to its feet - provides fertile ground for characters to grapple with these questions and thereby define their views of humanity." ...Show more
$15.00
AUD
Category: Middle Fiction
  Worse Things is a story about connections, the ways they are made, and what happens when they are lost or elusive, from the award-winning author of Pearl Verses the World and Toppling. Worse Things follows the lives of three main characters: Blake, an Aussie Rules football player who suffers a devas tating injury; Jolene, a hockey player who hates the game and and is grieving over the recent death of her father; and Amed, a soccer-loving, non-English speaking orphan who feels like an outsider since arriving in Australia after being raised in a refugee camp. A touching and inspirational story about connections and the things that bind us all.   ...Show more
$15.99
AUD
Category: Middle Fiction | Series: Star of Deltora
Britta of Del wants nothing less than to be the new Apprentice Trader of the Rosalyn fleet. Family and friends and even the terrible secret of her parentage will not stop her. But how can she succeed when her true identity must surely be guessed by Trader Mab, who knew her father, and the crew of the St ar of Deltora? Relying on no more than her wits and the kind acts of friends she makes along the way, Britta is drawn closer and closer to her terrible destiny. ...Show more
$24.95
AUD
Category: Non-Fiction
A beautifully illustrated story of this marsupial's plight and how it was saved from extinction. The Eastern Barred Bandicoot is one of Australia's most threatened species. When their existence came under extreme threat from habitat loss, predators and human development, Eastern Barred Bandicoots found refuge in the most unlikely of places - a garbage dump. This captivating true story details the plight these small, nocturnal marsupials faced, and the outstanding efforts that ensured their protection. Written by Rohan Cleave and illustrated by Coral Tulloch, Bouncing Back shows that even on the brink of extinction, there is hope for the survival of our most vulnerable species. Rohan Cleave and Coral Tulloch's first book, Phasmid: Saving the Lord Howe Island Stick Insect, won a Whitley Award for Children's Natural History Book and was an Honour Book in the Children's Book Council of Australia Book Awards (Eve Pownall Information Book category). ...Show more
$19.99
AUD
Category: Picture Books
Based on a heart-warming true story. Tippy and her baby Jellybean live in a beautiful eucalyptus forest.One day, they wake up and sniff the air. It's smokey, hot and windy. Kangaroos and wallabies are bounding. Lizards and snakes are slithering. Wombats are heading to their burrows. The cockatoos take o ff in an enormous flock. Tippy can't hop. Or run. Or fly.Instead she shelters her baby in the only way she can…This is the uplifting story of a mother koala who saved her baby from a bushfire, and the dedicated vets who look after them until they are healed and ready to go home.Proceeds from this book will raise money for the Bushfire Emergency Wildlife Fund. ...Show more
$16.99
AUD
Category: Middle Fiction | Series: Harry Potter | Reading Level: Children's - Grade 2-3, Age 7-8
'It is our choices, Harry, that show what we truly are, far more than our abilities'Albus Dumbledore Harry Potter can't wait for his holidays with the dire Dursleys to end. But a small, self-punishing house-elf warns Harry of mortal danger awaiting him at Hogwarts. Returning to the castle nevertheless, Harry hears a rumour about a Chamber of Secrets, holding unknown horrors for wizards of Muggle parentage. Then students are found as though turned to stone, and a terrible warning is discovered painted on the wall. The chief suspect - always in the wrong place - is Harry. But something much darker has yet to be unleashed. These adult editions have been stylishly redesigned to showcase Andrew Davidson's beautiful woodcut cover artwork. ...Show more