$19.99
AUD
Category: Middle Fiction
Pearl and Vally Cole live in a bookshop. And not just any bookshop. In 1893, Cole's Book Arcade in Melbourne is the grandest bookshop in the world, brimming with every curiosity imaginable. Each day brings fresh delights for the siblings: voice-changing sweets, talking parrots, a new story written just for them by their eccentric father. When Pearl and Vally learn that Pa has risked the Arcade – and himself – in a shocking deal with the mysterious Obscurosmith, the siblings hatch a plan. Soon they are swept into a dangerous game with impossibly high stakes: defeat seven challenges by the stroke of midnight and both the Arcade and their father will be restored. But if they fail Pearl and Vally won't just lose Pa – they'll forget that he and the Arcade ever existed. ...Show more
$17.99
AUD
Category: Middle Fiction | Series: Morrigan Crow
Morrigan Crow and her friends have survived their first year as proud scholars of the elite Wundrous Society, helped bring down the nefarious Ghastly Market, and proven themselves loyal to Unit 919. Now Morrigan faces a new, exciting challenge: to master the mysterious Wretched Arts of the Accomplished Wundersmith, and control the power that threatens to consume her. Meanwhile, a strange and frightening illness has taken hold of Nevermoor, turning infected Wunimals into mindless, vicious Unnimals on the hunt. As victims of the Hollowpox multiply, panic spreads. There are whispers - growing louder every day - that this catastrophe can only be the work of the Wundersmith, Ezra Squall. But inside the walls of Wunsoc, everyone knows there is a new Wundersmith - one who's much closer to home. With Nevermoor in a state of fear and the truth about Morrigan threatening to get out, the city she loves becomes the most perilous place in the world. Morrigan must try to find a cure for the Hollowpox, but it will put her - and everyone in Nevermoor - in more danger than she could have imagined. ...Show more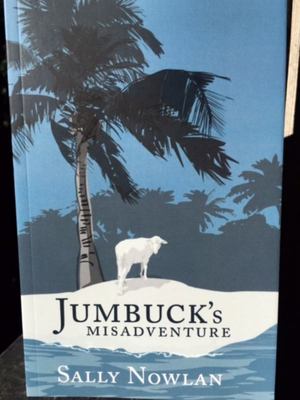 $15.00
AUD
Category: Middle Fiction
A new book for young readers that reveals the reality of live export from a sheep's eye view. Jumbuck is a cheeky pet sheep who finds himself on a live export boat headed to the Middle East! It's a great read ... and has a happy ending!
$17.99
AUD
Category: Middle Fiction
One extraordinary year will change them all... Sorrento, Victoria, 1999. Fred's family is a mess. Her mother died when she was six and she's been raised by her Pop and adoptive father, Luca, ever since. But now Pop's had to go away, and Luca's girlfriend Anika and her son have moved in. More and more it feels like a land-grab for family and Fred is the one being left off the map. Even as things feel like they're spinning out of control for Fred, a crisis from the other side of the world comes crashing in. When a group of Kosovar-Albanian refugees are brought to a government 'safe haven' not far from Sorrento, their fate becomes intertwined with the lives of Fred and her family in ways that no one could have expected. A middle-grade coming-of-age story inspired by true events about the bonds of family, the weight of grief and the power of compassion for fans of THE BONE SPARROW, WOLF HOLLOW and THE THING ABOUT JELLYFISH. 'A brilliant gem that will make you see the world - and your place in it - in a new way.' EMILY GALE 'This timely and beautiful story reveals the invisible lines of kindness and empathy that connect us all.' SALLY RIPPIN ...Show more
$14.99
AUD
Category: Middle Fiction
Wonder Quinn is a lonely orphan who lives in the attic of Direleafe Hall with only a gloomy crow for company. Every year she watches the other girls return to school, hoping to find a friend among them. And every year her heart breaks when she doesn't. So when a fiery new girl befriends her in class, Wo nder's dreams seem to be coming true. Mabel Clattersham is outspoken, kind and, most importantly, unafraid of the awful Georgiana Kinch. But as the girls grow closer, Wonder discovers her friend has a list of strange wishes- Throw a pie, leap into the sky, break someone's heart What is Mabel's big secret? And why is she in such a hurry to finish her list? Can Wonder protect her heart from being broken all over again? The Heartsong of Wonder Quinnis an enchanting fairytale celebrating friendship, bravery and the importance of staying true to yourself. ...Show more
$14.99
AUD
Category: Middle Fiction
   Adventure awaits! From the imagination of Rowley Jefferson comes an adventure of epic proportions. Join Roland and his best friend, Garg the Barbarian, as they leave the safety of their village and embark on a quest to save Roland's mom from the White Warlock. Will our heroes survive? Find out in Ro wley Jefferson's Awesome Friendly Adventure! ...Show more
$17.99
AUD
Category: Middle Fiction | Series: Nevermoor | Reading Level: very good
A breathtaking, enchanting new series by debut author Jessica Townsend, about a cursed girl who escapes death and finds herself in a magical world-but is then tested beyond her wildest imagination. Having been born on Eventide, the unluckiest day for any child to be born, she is blamed for all local mi sfortunes, from hailstorms to heart attacks - and, worst of all, the curse means that Morrigan is doomed to die at midnight on her eleventh birthday. But as Morrigan awaits her fate, a strange and remarkable man named Jupiter North appears. Chased by black-smoke hounds and shadowy hunters on horseback, he whisks her away into the safety of a secret, magical city called Nevermoor. It's then that Morrigan discovers Jupiter has chosen her to contend for a place in the city's most prestigious organization: the Wundrous Society. In order to join, she must compete in four difficult and dangerous trials against hundreds of other children, each boasting an extraordinary talent that sets them apart - an extraordinary talent that Morrigan insists she does not have. To stay in the safety of Nevermoor for good, Morrigan will need to find a way to pass the tests-or she'll have to leave the city to confront her deadly fate. Perfect for fans of the Harry Potter series and Neil Gaiman, this fast-paced plot and imaginative world has a fresh new take on magic that will appeal to a new generation of readers. ...Show more
$15.99
AUD
Category: Middle Fiction | Series: Star of Deltora
Britta of Del wants nothing less than to be the new Apprentice Trader of the Rosalyn fleet. Family and friends and even the terrible secret of her parentage will not stop her. But how can she succeed when her true identity must surely be guessed by Trader Mab, who knew her father, and the crew of the St ar of Deltora? Relying on no more than her wits and the kind acts of friends she makes along the way, Britta is drawn closer and closer to her terrible destiny. ...Show more
$16.99
AUD
Category: Middle Fiction | Series: Harry Potter | Reading Level: Children's - Grade 2-3, Age 7-8
'It is our choices, Harry, that show what we truly are, far more than our abilities'Albus Dumbledore Harry Potter can't wait for his holidays with the dire Dursleys to end. But a small, self-punishing house-elf warns Harry of mortal danger awaiting him at Hogwarts. Returning to the castle nevertheless, Harry hears a rumour about a Chamber of Secrets, holding unknown horrors for wizards of Muggle parentage. Then students are found as though turned to stone, and a terrible warning is discovered painted on the wall. The chief suspect - always in the wrong place - is Harry. But something much darker has yet to be unleashed. These adult editions have been stylishly redesigned to showcase Andrew Davidson's beautiful woodcut cover artwork. ...Show more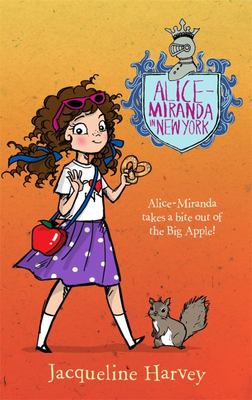 $16.99
AUD
Category: Middle Fiction | Series: Alice-Miranda | Reading Level: Children's - Grade 4-6, Age 9-11
Alice-Miranda takes a bite out of the Big Apple!Alice-Miranda is in bustling New York City. It's a blur of skyscrapers, hot dog carts, chats with zoo animals and classes at Mrs Kimmel's School for Girls, right next to glorious Central Park. Her family's glamorous department store, Highton's on Fifth, ha s just been renovated but plans for the fabulous re-opening party are going curiously wrong. Is that why Alice-Miranda's father Hugh seems so worried? And why is her new friend Lucinda so shy about inviting Alice-Miranda home? ...Show more
$17.99
AUD
Category: Middle Fiction | Series: MY AUSTRALIAN STORY
As the horrors of the First World War are drawing to a close, a danger has arisen that will kill more people around the world that the Great War did—an influenza pandemic. Charlotte McKenzie, assisting the doctor next door, find herself experiencing at close hand the effects of this devastating disease— and when if finally attacks her own family, how can Charlotte cope? ...Show more
$24.99
AUD
Category: Middle Fiction
One day, a parrot appears on the doorstep. His name isJimmy. Dad thinks Jimmy is amazing. He's loud, he's funny and he's full of surprises! But Jack doesn't like surprises. Not at all...