$24.99
AUD
Category: Picture Books
Windows is an uplifting story of how humanity has pulled together during the Coronavirus pandemic. Written from Patrick's own experience of having to leave the family home due to his son's Duchenne Muscular Dystrophy, Windows shows how five kids from different parts of the world connect and draw streng th from their communities from behind the safety of their own windows. Heartwarming, hopeful and surprisingly funny, Windows will resonate with families all over the world and become a valuable time capsule of what life was like in 2020.   ...Show more
Found (HB)
by Bruce Pascoe; Charmaine Ledden-Lewis (Illustrator)
$24.99
AUD
Category: Picture Books
This gentle story set in the rugged Australian bush is about a small calf who becomes separated from his family. The little calf is alone and simply wants his mother, sisters and brothers. He can see other animals, and after running to the river, manages to ask some horses if they are his family. The ca lf's family have been taken away in the back of a noisy truck. So begins the little calf's journey to find his family. In Found we share the calf's point of view in an evocative story, accompanied by stunning illustrations. ...Show more
$19.99
AUD
Category: Picture Books
Tides will rise and moons will fall,I'll be beside you through it all.  Filled with love, hope and possibility, here is the perfect gift for new babies everywhere. A delightful story to share and treasure from one of Australia's brightest picture-book stars.  
$24.99
AUD
Category: Picture Books
Archie Roach AM's deeply personal song, 'Took the Children Away', from his 1990 debut album, Charcoal Lane, was the first song ever to receive a prestigious Australian Human Rights Award. Its impact was immediate, shining a stark light on Australia's shameful past practices of removing children from the ir families. The song also speaks of love and reconnection and has travelled across seas into the hearts of First Nations communities everywhere.   One dark day, when Archie was just two years old, big black government cars came to his home at Framlingham Aboriginal Mission in southwest Victoria. They forcibly took Archie away from his mother, father and family - everything he had ever known. They took away thousands of other Aboriginal children, right around Australia. Powerful people had decided that these children would be better off living and learning all the white man's ways. Frightened and alone, they grew up in institutions and foster homes. They became known as the Stolen Generations.   Ruby Hunter was one of those children, too, only eight when she was taken from the loving arms of her grandmother living on the Coorong in South Australia.   Archie and Ruby met and fell in love as homeless teenagers and Archie started writing songs to help ease his pain. Archie's songs, loved by fans worldwide, tell a powerful story of survival and renewal, and the healing power of music.   In this special 30th anniversary edition, Archie's iconic lyrics sit alongside evocative illustrations by his beloved soulmate and musical collaborator, Ruby Hunter. Also included are Archie's recollections of his family and rare historical photographs.   Aboriginal and Torres Strait Islander readers are warned that this book contains images of people who are deceased or who may now be deceased.     ...Show more
Wilam: A Birrarung Story
by Aunty Joy Murphy Aunty Joy; Andrew Kelly Andrew; Lisa Kennedy Lisa
$24.99
AUD
Category: Picture Books | Reading Level: Eve Pownall Award
Wilam: A Birrarung Story is one day on a vital, flourishing river. As ngua rises, Bunjil soars over mountain ash, flying higher and higher as the wind warms. Below, Birrarung begins its long winding path down to palem warreen. Wilam – home. Yarra Riverkeeper Andrew Kelly joins award-winning picture book duo Aunty Joy Murphy and Lisa Kennedy to tell the Indigenous and geographical story of Melbourne's beautiful Yarra River, from its source to its mouth; from its pre-history to the present day. ...Show more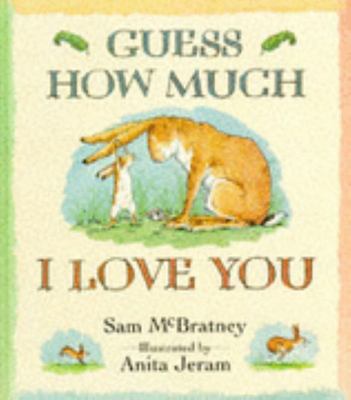 $24.99
AUD
Category: Picture Books
Little Nutbrown Hare and Big Nutbrown Hare discover that love is not an easy thing to measure. This story is about finding ways of expressing the depth of love between child and parent. This book won the British Book Awards 1994 and was shortlisted for the Kurt Maschler Award 1994.
$16.99
AUD
Category: Picture Books | Series: Bluey
Bluey loves to play Use the magnets to create games for Bluey, Bingo and their friends in the backyard, the forest and more. A fun-filled magnet book for kids of all ages. Blueyhas been a phenomenal success since airing on ABC KIDS in October 2018, amassing legions of dedicated fans and hugely popula r ranges of books, toys, clothes, games and more. It holds the coveted position of being the most watched program ever on ABC iView, with over 260 million plays for Series One, and is the winner of an International Emmy for Most Outstanding Children's Programme.   ...Show more
Aunty's Wedding
by Miranda Tapsell; Joshua Tyler
$24.99
AUD
Category: Picture Books
A Tiwi-Island girl prepares for Aunty's wedding with help from her maningawu in this vibrant picture book by the popular actor and writers of Top End Wedding and the highly acclaimed illustrator of Alfred's War.   Everyone on the island is getting ready for Aunty's wedding.Maningawu puts on her best ha t and I can wear a wurrijinga in my hair. Lucky!We all dress up, but I still don't understand. Why do people have a wedding?A warm family story that celebrates love and culture from actor, activist, writer and Australian sweetheart, Miranda Tapsell, and Joshua Tyler, co-writer of Top End Wedding, lushly illustrated by Samantha Fry. ...Show more
$24.99
AUD
Category: Picture Books
Briggs is a much-loved hip-hop artist, screenwriter and producer, working on shows such as Matt Groening's Disenchantment and The Weekly with Charlie Pickering. Briggs won 'Film Clip of the Year' and was shortlisted for 'Artist of the Year' at the 2019 National Indigenous Music Awards. ·Kate Moon is a celebrated artist, mainly in animation Rachael Sarra is an emerging Indigenous artist from Brisbane Fresh, contemporary illustration and design – signifying a new chapter in children's Indigenous publishing.   ...Show more
$24.99
AUD
Category: Picture Books
A spectacular new title from world-renowned artist Oliver Jeffers, creator of the million-copy selling, global phenomenon Here We Are! What shall we build, you and I? I'll build your future and you'll build mine. We'll build a watch to keep our time. A father and daughter set about laying the found ations for their life together. Using their own special tools, they get to work; building memories to cherish, a home to keep them safe and love to keep them warm. From renowned, internationally bestselling picture-book creator and visual artist, Oliver Jeffers, comes this rare and enduring story about a parent's boundless love, life's endless opportunities and all we need to build a together future. ...Show more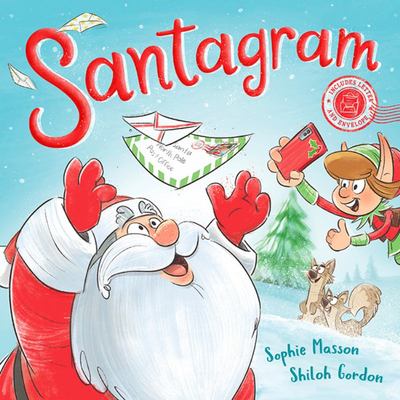 Santagram
by Sophie Masson; Shiloh Gordon (Illustrator)
$17.99
AUD
Category: Picture Books
Santa's mailbox is overflowing. Santa loves getting letters, but the elves are FED UP with sorting through the huge piles of mail. Surely an app would be better – quick, easy and heaps of fun! They'll call it 'Santagram'. But once the letters stop arriving, will they be missed? Can Santa use social medi a? And should he? This is a Christmas story with a twist that will have the whole family laughing out loud.   ...Show more
$19.99
AUD
Category: Picture Books
Back to Sleep is a reflection of Zoe Foster Blake's much-loved brand and profile, told with an authenticity and humour born of experience. Poor Finn is looking forward to drifting off to sleep in his cosy warm bed, when Mummy appears wanting a drink. Finn resettles her and has just fallen asleep, when h e's woken again . . . this time by Daddy, who's had a bad dream. And so it goes. Just when Finn has one parent back to sleep, the other wakes up! When will these two sleep through the night? A clever, playful, laugh-out-loud story that celebrates the ups and downs of family life. Kids and parents will enjoy sharing this gorgeous bedtime story.   ...Show more