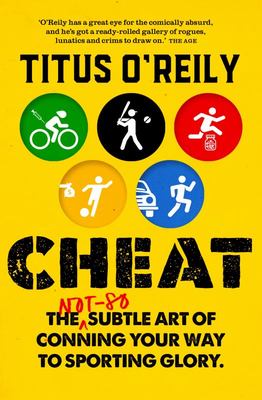 $34.99
AUD
Category: Sport
Where there's sport, there's cheating. No sport is immune; athletics, swimming, rugby, American Football, cricket, baseball, badminton, motorsports, tennis and curling. Yes, even that sport on the ice with brooms. Almost as soon as humans started playing sport competitively, they started to cheat. They cheated to win, for the fame, for the money and sometimes for reasons that are hard to understand. From the fiendishly clever to the outright hare brained, the borderline to the blatant, Titus O'Reily takes us through the many and varied ways athletes and countries have tried to cheat over the years. There's the winner of the New York marathon who was driven in a car part of the way, the male basketballer whose drug test revealed he was pregnant, the Tour De France where many of the riders took the train, the Spanish Paralympic basketball team who faked being intellectually disabled to win gold at the 2000 Paralympics. As well as sharing an alarming amount of tales involving swapping bodily fluids, Titus takes you through doping, illegal equipment, bribes, playing dirty, faking injuries, wearing disguises, dodgy referees, ball tampering, eye gouging, itching powder, licking an opponent to distract them and sending a dwarf out to bat to shrink the strike zone. Just as sport has become more sophisticated, so has cheating in sport, from state backed doping programs to tiny motors in Tour De France bikes. What does this say about us, that we cheat with such regularity and creativity? Will technology help stop cheating or will it only make it worse? Mastering the not-so-subtle art of cheating is a hilarious trip through the history of cheating in sport, and a handy how-to-guide for the professional athlete in your family.       ...Show more
$32.99
AUD
Category: Sport
Why did the sacking of rugby player Israel Folau over his social media posts become one of the nation's most polarizing controversies? How could one man's religious views activate so many people in modern Australia? And what does the sides people found themselves on tell us about the kind of country we' ve become? Starting with this striking incident, triple Walkley Award winning journalist Malcolm Knox paints a vivid portrait of the divisions that underlie our recent history, from marriage equality to the covid lockdown. He shows how free speech has become the new flashpoint of the 'culture wars', and how it remains our deepest national faultline.   ...Show more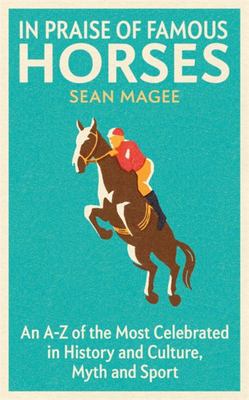 $39.99
AUD
Category: Sport
Horses is an A-Z companion to perhaps the most loved of all domesticated animals. The book's entries include a wealth of unexpected, fascinating and serendipitous information, from horse-slang phrases to horses in British pub signs, and from the horse in advertising to the horse as a food item. Themes s uch as the horse in warfare and the horse in folklore abound. These features add up to a richly satisfying accumulation of information about the horse's role in human culture and society over two millennia. Horses will not only be a helpful reference source and congenial bedside book for those who work with or enjoy horses, but also a satisfying and browsable companion for the inquisitive general reader. ...Show more
$45.00
AUD
Category: Sport
Australia's best surf writer brings to life the wild, bold, brave story of Australian surfing from the 60s to the present through the stories of Surfing Australia's Hall of Fame surfers and contemporary surfing legends. Golden Daze is a compelling memoir of Australian surfing through a year in the life of Australia's top surfers. Starting in 1963, renowned surfing journalist Sean Doherty charts the history of surfing through the stories of Surfing Australia's Hall of Fame inductees. Taking a year and a surfer at a time, he will reveal what they did, where they surfed and their life events in fascinating depth and detail. Illustrated with unpublished images from the surfers' private collections, these stories also give a vivid sense of the shifting world around them, particularly in the ever-changing realm of surfing. Golden Daze opens in 1963 with Peter Troy jumping ship in Melbourne with a surfboard under his arm, embarking on his fabled surfing odyssey that saw him introducing surfing to Brazil, being crowned European champion, hitching alone across the Kalahari Desert and watching an unknown band from Liverpool called the Beatles. 1964 is Midget Farrelly's story of winning the first world title on home sand at Manly Beach. In 1969 Wayne Lynch goes down the coast, avoiding the Vietnam draft. And in 1971, Alby Falzon stumbles upon the island of Bali while shooting his humble surf movie Morning of the Earth. The book brings to life the 60s, 70s, 80s, 90s and noughties through the eyes of the Australian surfers who defined them best, ending today with stories of potential Hall of Famers, contemporary stars like Mick Fanning, Joel Parkinson and Tyler Wright. Part journal, part biography, part surf culture memoir, Golden Daze gives a fascinating insight into Australian surfing and what makes it so unique. ...Show more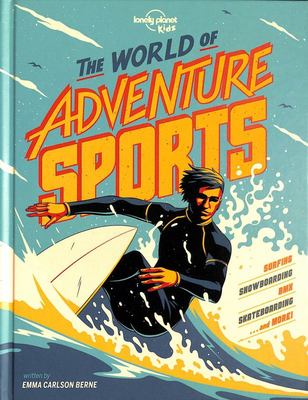 $29.99
AUD
Category: Sport | Series: Lonely Planet Kids Ser.
An adrenaline-fuelled guide to extreme sports for kids, including snowboarding, skydiving, BMXing, rock climbing and much more. As well as a general introduction to each sport, discover star athletes such as Shaun White, Chloe Kim and Danny Way, a list of essential slang, a timeline of the sport's devel opment and a rundown of global hotspots - all accompanied by rad street-art graphics and epic photos. Soar through the air like a bird, ride the waves and scale mountain heights as you explore what exactly it means to do an extreme sport. Brave the elements with dare and skill as you follow athletes skydiving, rock climbing, skiing, paragliding, scuba diving and much more, discovering the best places on earth to get the adrenaline pumping. With words by Emma Carlson Bernie and fun illustrations throughout, this bright and colourful guide is a great introduction to adventure sports for both kids and adults alike.  About Lonely Planet Kids: Lonely Planet Kids - an imprint of the world's leading travel authority Lonely Planet - published its first book in 2011. Over the past 45 years, Lonely Planet has grown a dedicated global community of travellers, many of whom are now sharing a passion for exploration with their children. Lonely Planet Kids educates and encourages young readers at home and in school to learn about the world with engaging books on culture, sociology, geography, nature, history, space and more. We want to inspire the next generation of global citizens and help kids and their parents to approach life in a way that makes every day an adventure. Come explore! ...Show more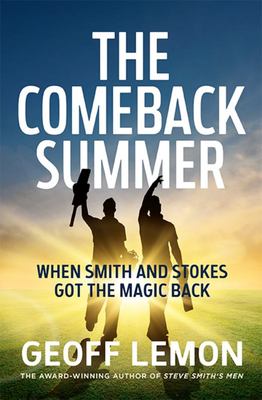 $29.99
AUD
Category: Sport
The captain of the Australian team: a batsman on the way to being the greatest of all time. The star of the English team: an all-rounder breaking record after record. Both disgraced in enormous scandals of very different kinds. Both attempting a path to personal and professional redemption, through Worl d Cups and county games. All culminating in a meeting of cricket's biggest rivalry: the 2019 Ashes. It was always going to be a summer to remember. The follow-up to Geoff Lemon's multi-award-winning Steve Smith's Men is an equally insightful, thrilling and sharply observed take on the cricketing world, with a cast of finely drawn characters, vivid backdrops and a series of incredible events, both on and off the field. ...Show more
$32.99
AUD
Category: Sport
Footy legend Kevin Sheedy crosses team alliances to profile the 21 most iconic Aussie Rules players and coaches of his lifetime. He also sits down for interviews with nine icons he has long admired and who don't normally (for various reasons) have their stories told. Packed full of wisdom and wit, insig ht and memories, Icons of Footy is a treasure-trove for football fans of all tribes and ages, from one of the most unique and colourful characters in Australian sport. This beautifully-packaged paperback includes: Gary Ablett Senior, Allen Aylett, Ron Barassi, Kevin Bartlett, Malcolm Blight, Barry Cable, Wayne Carey, Alastair Clarkson, Jason Dunstall, Graham Farmer, Lance Franklin, Adam Goodes, Royce Hart, Francis Hughes, James Hird, Alex Jesaulenko, Leigh Matthews, Kevin Murray, John Nicholls, Barrie Robran, Michael Tuck. ...Show more
$34.99
AUD
Category: Sport
Anthony 'Harry' Moffitt spent more than twenty years in the SAS. His decades of service and his multiple tours in East Timor, Iraq and Afghanistan made him one of the regiment's most experienced and recognised figures.   Alongside the SAS, Harry's other lifetime love is cricket. An improvised game of cr icket was often the circuit-breaker Harry and his team needed after the tension of operations. He began a tradition of organising matches wherever he was sent, whether it was in the mountains of East Timor with a fugitive rebel leader, or on the dusty streets of Baghdad, or in exposed Forward Operating Bases in the hills of Afghanistan. Soldiers, locals and even visiting politicians played in these spontaneous yet often bridge-building games. As part of the tradition, Harry also started to take a cricket bat with him on operational tours, eleven of them in total. They'd often go outside the wire with him and end up signed by those he met or fought alongside. These eleven bats form the basis for Harry's extraordinary memoir. It's a book about combat, and what it takes to serve in one of the world's most elite formations. It's a book about the toll that war takes on soldiers and their loved ones. And it's a book about the healing power of cricket, and how a game can break down borders in even the most desperate of circumstances.     ...Show more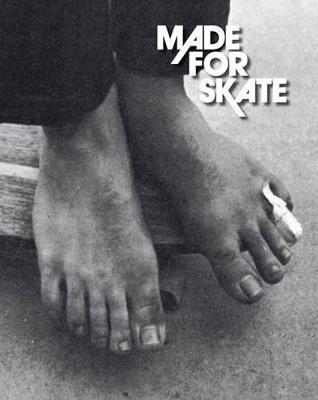 $129.99
AUD
Category: Sport
The addition of 200 new pages of content bring this already massive tome up to date with tons of new photos, illustrations and text. In the skateboard universe the evolution of riding technique, skateboard decks, graphics and art are well documented. Until now, however, skate¬board shoes have received l ittle attention. Made for Skate tells the story of skateboard footwear as seen through the eyes of those who lived it. Along with the classics by companies such as Vans, Airwalk, Etnies, and Duffs it features hard-to-find and one-of-a-kind shoes that emerged throughout almost five decades of skate history, all photographed superlatively. This book provides an exhaustive overview of the history and styles of skate shoes and is based on the collection of the Museum of Skateboard History in Stuttgart, Germany. Discover, for instance, why the legendary Bones Brigade had to scrounge for shoes at the height of their fame and how key design features such as the lace saver provided protection and functionality. Skate personalities we meet include Stacy Peralta, Lance Mountain, Tony Hawk, Rodney Mullen, Steve Caballero, Natas Kaupas, Don Brown, Paul Rodriguez, Chad Muska, Mike Vallely, Adrian Lopez, Mark Gonzalez, Tim Gavin, and many more. Shoe designers featured include James Arizumi, Jeremy Fish, Andy Howell and Todd Bratrud. ...Show more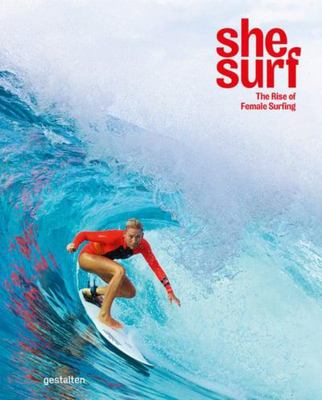 She Surf
by gestalten (Editor); Lauren L. Hill (Editor)
$82.50
AUD
Category: Sport
Join the celebration of the diverse, vibrant, and engaged community of women riding and making waves around the globe. While surfing is usually seen as a male domain, women have long been nurturing their own water stories and claiming their rightful place in the world of this sport. She Surf hails the f emales, past and present, who are engaged in expanding the art of surfing. Through exclusive interviews and evocative imagery, the book travels from the iconic waves of Hawaii to remote locations in Morocco. Learn about the forgotten stories of Polynesian surfing princesses, pioneering wave riders from the 1960s, and the contemporary movers and shakers shaping the scene. This book is an exciting reflection on what it means to be a female surfer and what it means to be moved to action by the beauty of the sea. (TEST main/long) ...Show more
$49.99
AUD
Category: Sport | Reading Level: 6 Sport
The Sydney Hobart Yacht Race is the story of one of the world's greatest sporting challenges. In its 75th year, the Rolex Sydney Hobart Yacht Race has become an icon of Australia's summer sport, ranking in public interest with such national events as the Melbourne Cup, the Australian Open tennis and the Boxing Day cricket test. No regular annual yachting event in the world attracts such huge media coverage as does the start on Sydney Harbour. The Sydney Hobart Yacht Race: A biography of a sporting icon is the story of one of the world's greatest sporting challenges, an event where men and women from all walks of life are inspired and challenged by the beauty and power of nature. The 628-nautical mile course is often described as the most gruelling long ocean race in the world, a challenge to everyone who takes part. A team effort as much as a personal challenge where one mistake can lead to defeat, while success can deliver national and international acclaim. Bestselling author Rob Mundle has competed in the race on three occasions and reported on it for both newspapers and television for more than fifty years. The pinnacle of his many writing achievements is the international bestselling book Fatal Storm, the powerful story of the tragic 1998 Sydney Hobart race. ...Show more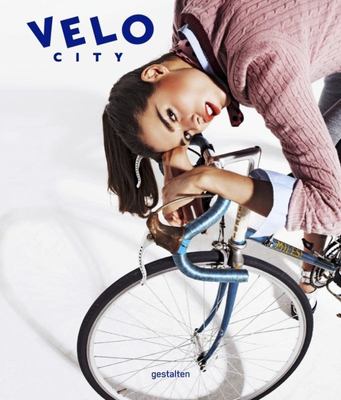 $95.00
AUD
Category: Sport
Velo 4th Gear continues the celebration of the bicycle and its ongoing (r)evolution, because cycling is far more than just an eco-friendly connection from A to B.